How an increased focus on digital transformation has changed customer branding expectations.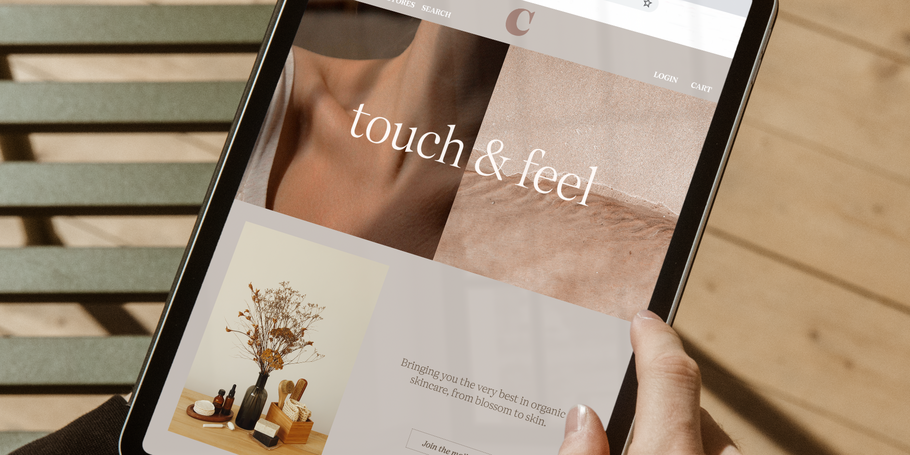 "
Choosing a font that matches your brand values and ethos can help customers identify and connect with your brand.
"
Over the last ten years, digital transformation has made a dramatic impact on creatives, we've all seen brands shift from selling to storytelling, and it's up to creatives to tell the tale.
Once upon a time, marketing was entirely print-based. Today, the story starts with digital. 89% of all companies have already adopted a digital-first business strategy or are planning to do so, and 91% of businesses are engaged in some form of digital initiative.
When we think about the story arc of brand marketing , the inciting incident was the rise of technology, but the COVID-19 pandemic was when everything changed. The new social distancing and stay at home rules created the need for digital storefronts and websites. This led to newfound opportunities for innovation and creativity, but also a few obstacles along the way.
In a post-pandemic world, here are the big challenges in branding expectations:
Humanizing your brand digitally.
During the pandemic, customers became much more aware of brand design, values and ethos. As a result, brands are faced with the new challenge of having to demonstrate their purpose digitally. Fortunately, designers can help. Among the opportunities for designers to experiment with the latest digital trends, typeface has emerged as a vital consideration in branding projects. Choosing a font that matches your brand values and ethos can help customers identify and connect with your brand.
Having an always-on mentality.
Customers also expect increased communication. According to research, helpfulness is the top expectation for marketing leaders. Customers expect brands to be responsive and offer a forum for digital feedback. Whether it be a help desk or a hotline, customers want to have a voice and a two-way dialogue with the brands they interact with. To meet these needs, brands have the challenge of needing to be reachable at all times to support their customers' expectations. When selecting the design elements of your brand, make sure you pick a font that's 'helpful' as well. The font you select should be functional and easy to read so you can quickly communicate with customers. The benefit of designing for a digital presence is that updates can be completed quicker than for print design.
Global and local reach.
With more brands going digital, the audience for brand marketing is now more global than ever. This means that digital marketers have to cater towards multiple cultures and languages to reach their global market. To communicate on such a global scale, it's important to tailor your message to the market. You'll want to communicate your brand ethos and values in a universal way by using fonts that work on a global scale. When you add your mission statement to your website, you'll want to ensure website design compatibility. It's important to choose fonts that are functional in multiple languages and resonate on a global scale. Believe it or not, 95 percent of web design is typography, and studies show that brands have less than 50 milliseconds to make a good first impression.
Continuous improvements.
Another challenge is simply keeping up with ever-evolving consumer expectations. In a digital world, things are constantly changing as new technology is developed, and brands are expected to keep pace with the latest trends. To adapt, companies may need to hire a social media consultant or learn new techniques to keep up with market competitors. For example, many brands now have a mobile app to go along with their digital site. While 85% of adults think that a company's mobile website should be as good or better than its desktop website to keep up with customer expectations, many brands have launched a mobile app as well. As new software updates get released, the app needs to be maintained to ensure its functionality. Keeping up with these continuous improvements will help your organization stay competitive in the market.
Building loyalty.
In a digital world, trust building plays a huge part in building your customer base. According to the Trust Barometer survey, 58% of people will buy or advocate for brands based on their beliefs and values. Brands have to cultivate a sense of belonging and trust with their audience to create long-term customer experiences. Focusing on the design elements can help create a consistent voice that fosters those feelings.
For example, choosing a font that's consistent across platforms can help create that initial level of trust – customers will begin to recognize you and associate your brand with the font. When customers see Verizon's typography, they recognize the brand whether they're looking at the app or their website because it looks consistent across channels.
Being memorable.
With most Americans being exposed to an estimated 4,000 to 10,000 ads each day, it's important for your brand site, app, and social media channels to have a unique element that helps customers remember you. Think of Patagonia, which dedicates an entire page of its website to telling its stories. The brand uses memorable storytelling that reinforces its core missions and values. If you look through their story series, you'll also notice the use of curated fonts that match the brand to add that personal touch. It's important to create positive experiences through your branding so that your customers remember the good times they have interacting with your brand.
Accessibility.
Last but not least, brands need to be accessible to all of their users  ̶  especially since viewers are five times more likely to abandon their task if the site isn't optimized for mobile use. That means the site experience needs to function optimally on both computer and mobile devices. Typography should be legible for both devices in readable font sizes or have the option to be enlarged.
With 32.2 million of American adults experiencing vision loss, it's crucial that your brand is ADA-compliant and has text reader compatibility to accommodate all users. There are four principles that provide guidance for ADA accessibility: Websites must be perceivable, operable, understandable, and robust. Your consumers will all have different needs, but there are a few key considerations you'll want to make. Consider factors including font size, contrast between the background and the text, font colors used and legibility for background text readers. You can also use live text, coding the text into the site. You can review the WCAG 2.0 guidelines to ensure you're meeting accessibility standards.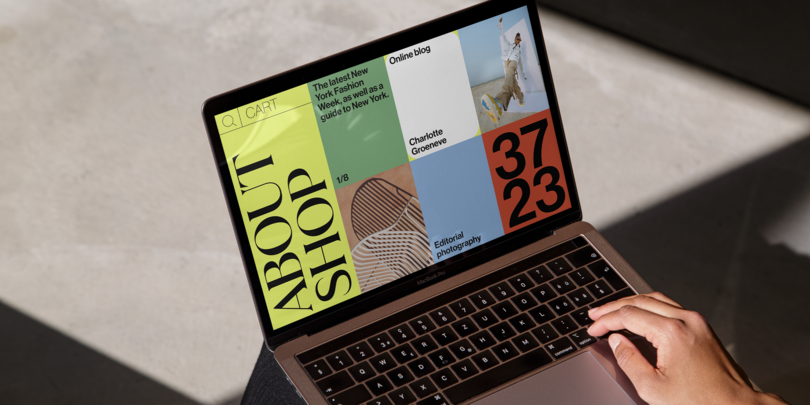 The future of type.
Let's face it, change is inevitable. As digital technology advances, brands must evolve to meet growing consumer expectations. Branding after COVID-19 requires marketers to reach a global audience with a digital focus. Consumers expect brands to have a human element – standing up for causes they believe in and putting a face behind the brand.
Despite the challenges, the digital world offers exciting opportunities for brand innovation around font sizing, contrast, colors, learning, and growth.
To maintain relationships with customers, brand marketing needs to be innovative. Brands need to be memorable, accessible, loyal, and reachable. From a design perspective, this creates an exciting opportunity to utilize design to maintain your brand vision.
Font plays a vital role in good user experience. Once you've defined your core brand values and mission, you can leverage type to create that long-term customer relationship. Solutions include choosing a typeface that matches your brand mood and using imaging that resonates with consumers. Regardless of what your brand mission is, type is critical to creating and maintaining your consumer relationship.
How an increased focus on digital transformation has changed customer branding expectations.
SE-1-6192
Branding