Read our GDPR strategy guide, articles and FAQ to learn more about the changing privacy landscape and what it means at Monotype. We are well positioned to help our customers adapt to the changing regulations and see it as an opportunity for brands to build even more meaningful engagement with their customers over the long term.
Helpful links.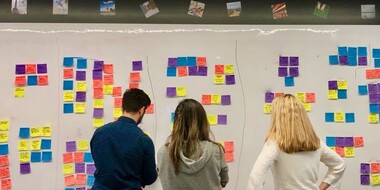 GDPR strategy guide
With the "pace of privacy" accelerating, and a global conversation centered on individual data rights continuing to grow, Monotype is working to ensure we are best prepared to help our clients navigate the new normal. In this guide, learn about our approach to privacy regulations and how brands can use them to their advantage.
Q&A: The changing privacy regulation landscape
Q. What is GDPR?
A. The General Data Protection Regulation, or GDPR, is a legal framework that provides guidelines for the collection and processing of personal information of individuals from the European Union.
Q. What customer feedback have you received so far?
A. We've heard from some of our biggest customers that we are actually ahead of others in terms of adapting to these privacy changes, and they appreciate that.
Q. How has GDPR affected the Monotype type products?
A. GDPR has had a minimal impact on the Type products.
Q. How does all of this privacy change affect customers and brands?
A. The privacy landscape is changing across the industry. Consumer privacy is top of mind for everyone. These moves have essentially given consumers the power to choose whether they want to share their personal information with brands.
Learn more how Monotype Information Security supports its GDPR strategy here.