Agencies: Here's how to handle multiple clients' font design needs.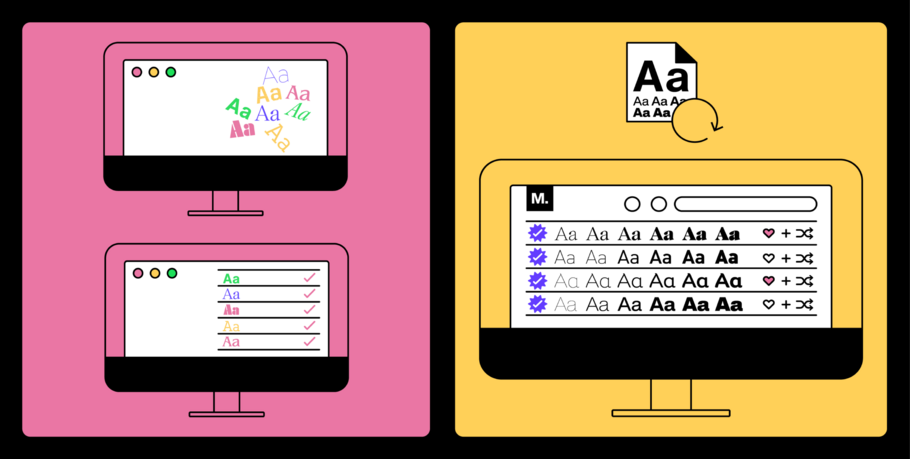 "
When it comes to managing fonts for multiple brands, these basic steps can help your agency avoid a branding disaster.
"
Picture it: Your agency is the talk of the town. You've acquired multiple clients, with new ones ready to sign on soon. Exciting opportunities are on the horizon. Account managers are thrilled. Leadership is thrilled. The creative team is also thrilled… but will onboarding a new client be the last, stress-inducing straw for your design team?
Hopefully not, but it can feel that way sometimes. Taking on new clients with new and exciting projects is a telltale sign for growth. But it also adds the pressure of imagining new creative ideas, fresh concepts, and custom content for each client, while managing everything else. 
Starting the design process from scratch takes a lot of time, and tighter deadlines can force teams to scramble. Design teams need to be quick on their feet, and stay efficient when handling a host of clients, and their varied font needs. That's why in today's world, your agency can benefit from finding ways to work smarter. Here's a rundown of solutions to think about from the font front.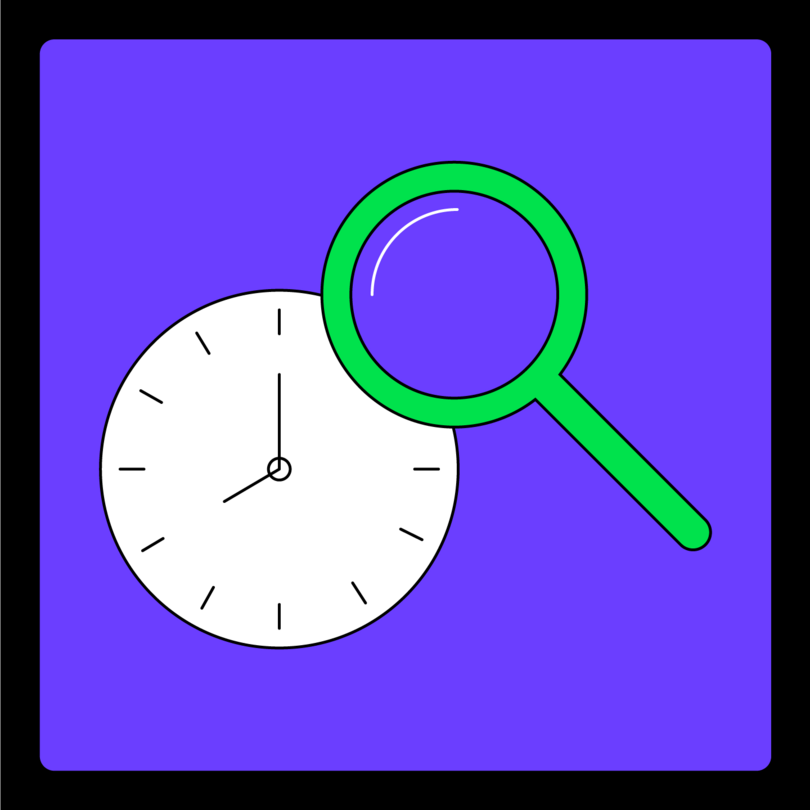 Save on search time. 
Problem: Working with a limited font library? That means designers on two different teams might accidentally choose the same brand font for a client. Searching for a unique font elsewhere can take forever. Plus, costs rise when you consider the licensing implications.
Solution: Searching by style and mood (and eventually by image) on a singular font interface can conjure similar results quickly without scouring the Internet for paid fonts, free fonts (which come with a host of problems), or taking up the daunting task of reaching out to an individual type foundry, again and again. It also saves on costs and potential legal troubles considering everything is under the correct license.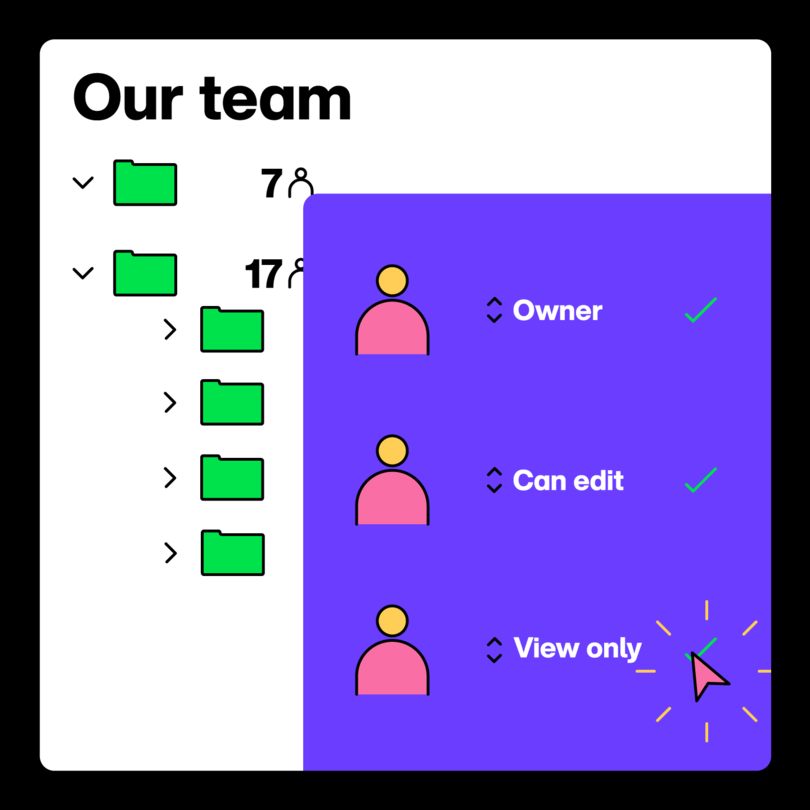 Enable hierarchies.
Problem: Separate agencies in offices globally may need a siloed approach to keep ideas, and branding elements, such as typefaces separate from each other.
Solution: Implementing one interface with a common core set for sharing, with one admin, and none of the headache that comes with cross-sharing fonts with limited licensing.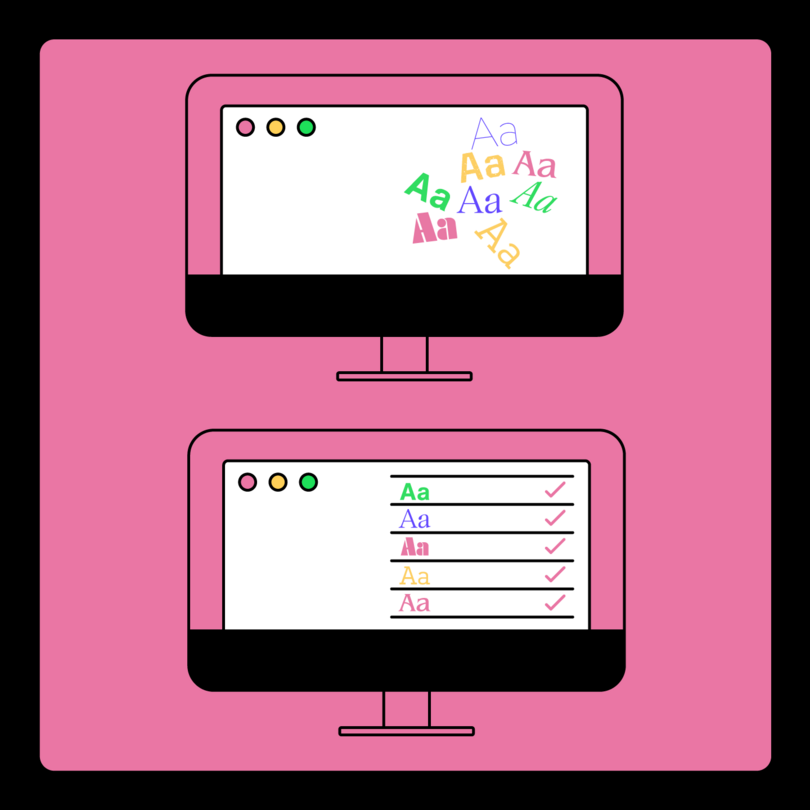 Maintain organized libraries.
Problem: Designers might accidentally dip into another client's work, or folders, or files, and find inspiration. This could lead to greater implications, especially if those clients are competing.
Solution: Creating separate, siloed libraries means whoever needs access can have it, while keeping similar or competing clients out of the mix. Using client-specific tags can help designers be clear on what to use.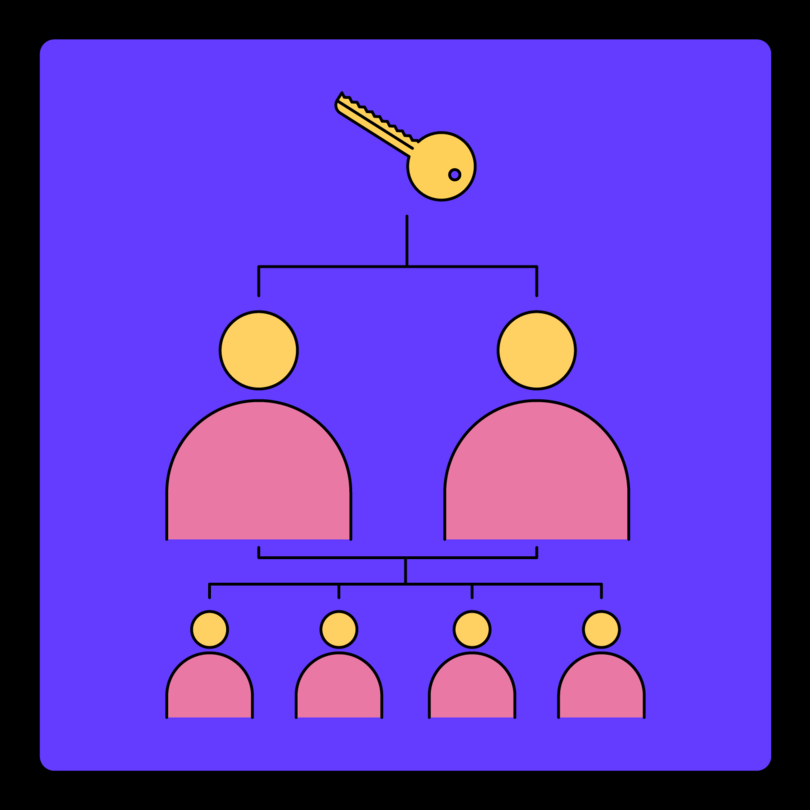 Use multi-account login.
Problem: Companies and agencies with different teams have multiple logins for multiple clients, which can lead to a host of confusion.
Solution: One login that stores all clients, but only gives access or visibility to the right team for the right client, can keep things a lot more streamlined, and discourage any accidental viewing of "classified" information, thanks to different levels of access.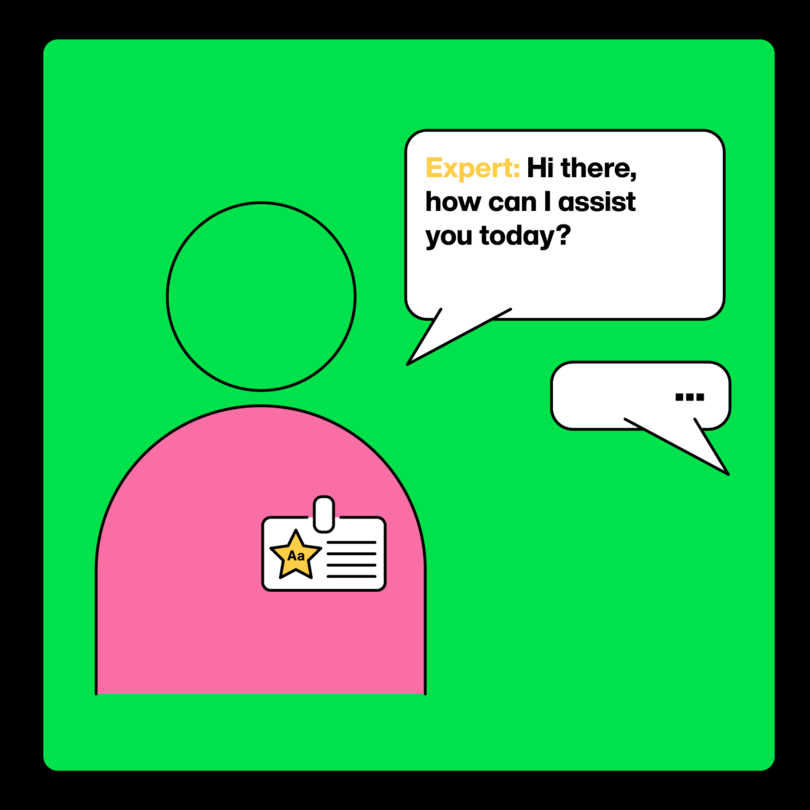 Ask a font consultant. 
Problem: There's no in-house expert or go-to person who can give a definitive font answer. In addition, relying on one person can be tricky, especially if they have other work to do.

Solution: Where there's no one to turn to for font questions, including licensing and legalese, having an ally or team of professionals to count on is key.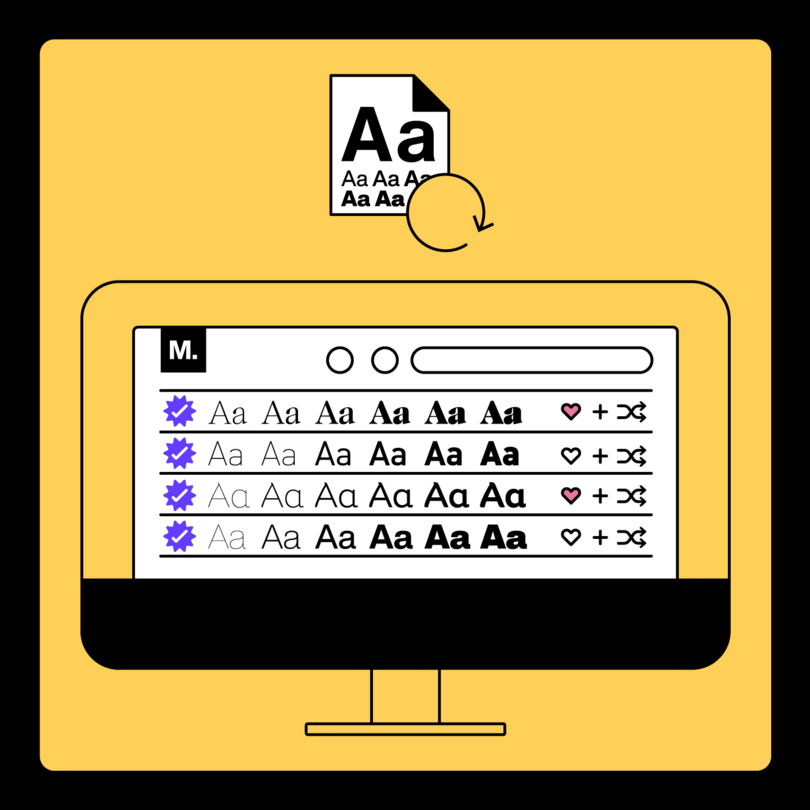 Consider a font subscription.
Problem: There's no organized way to keep track of all agency fonts. Utter confusion ensues.

Solution: A font subscription to not only browse thousands of fonts, but also easily sync them, manage clients, and be the sole place for all fonts under the correct license. Agencies should be able to upload their own fonts that are not in the platform and manage the usage all in one place, thus merging their existing library and the supercharged prototyping library into one unique library.
Tying it all up.
There's no need to get bogged down with extra work, or worry if your designers make a conflicting branding error (unknowingly, as it might happen!) Managing multiple clients is possible; and when you implement silos, a broad search system, and multi-account login among other measures. Taking it a step further, and gaining the expertise of a font consultant can level up your agency's game.
The good news? These measures don't have to be separate. If you're worried your to-do list just got X-times longer, fear not. A solution like Monotype Fonts wraps up all of the above neatly as a bow. Built by creatives, for creatives, Monotype Fonts is an all-in-one solution that saves time, saves cash, and generates ROI for agencies that use it.

Learn more about what the platform has to offer at www.Monotype.com.
Agencies: Here's how to handle multiple clients' font design needs.
E-1-6216
Agency