Why free fonts are costlier than you think.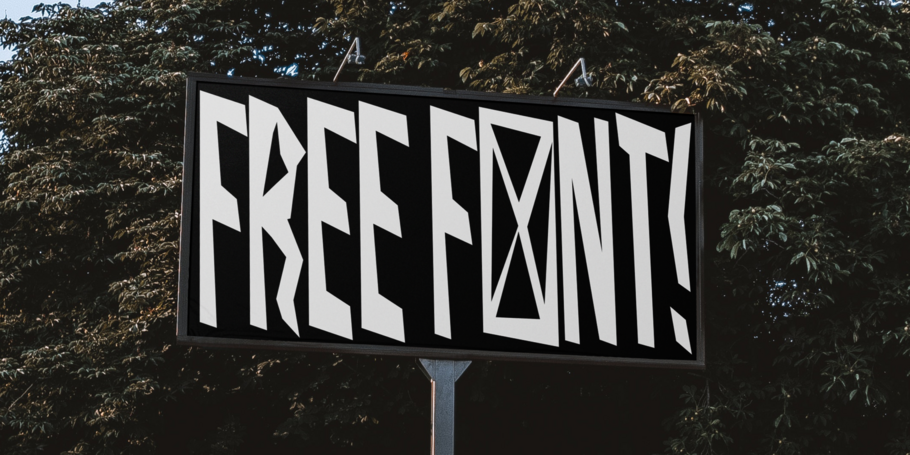 "
Don't fall into the free font trap.
"
We like free things as much as anyone, but we have to admit: using free fonts has limitations. While you may be frustrated by your agency's limited font library and design budget restrictions, font selection is not a good place to cut costs. Customers seek brands that they find trustworthy, and free fonts can create inconsistency in branding, decreasing brand recognition while bringing a myriad of other problems.
The numbers speak for themselves: the right font can have a 9% increase in trustworthiness and a 10% increase in memorability. Plus, using an inconsistent free font may cost you in revenue; the estimated average revenue increase attributed to always presenting the brand consistently is 23%.
Let's cut to the chase. Here are four reasons why you should avoid using free fonts.
1. No brand distinction.
For your brand to be memorable across your customer base, you'll need your font to be unique enough to create that elusive element: brand distinction. The risk of using free fonts is that your brand design may not be quickly recognized by your audience, decreasing credibility.
Beyond brand distinction, using a free font that others may also be using runs the risk of creating negative associations. Perhaps your free font matches the font of a questionable brand your client may not want to be associated with.
2. Not all free fonts are approved for commercial use.
You may be wondering: are free fonts safe? Or, can you use free fonts without worrying about the law? Unfortunately, free font libraries can't always be trusted. Sometimes typefaces that have been added to free font libraries are stolen versions of a legal font. This might be difficult to discern at first, but stolen fonts will often be missing symbols or look imprecise once increased in size.
Many free fonts come with a license agreement stating that the font is only approved for personal use rather than commercial use. If you don't pay for an additional commercial license, you run the risk of breaking licensing rules. The legal risk of using free fonts isn't worth the hassle.
3. Not compatible with workflow.
Another big issue stemming from free fonts being restricted to personal use is that they can't be easily shared. Downloading free fonts directly to your computer makes them inaccessible for team usage. This is a huge problem when agencies need to share fonts with their vendors, freelancers, clients, or even outside agencies. Many clients are asking to see typeface choices earlier in the project journey, and this hurdle can be a huge roadblock.
4. Free font downloads may carry viruses.
As we've said before, free fonts can't always be trusted. An unfortunate side effect of downloading a free font is also picking up a computer virus along with it. While this is rare, downloading a pesky virus can slow down your computer at best and expose your information at worst. For example, free fonts may not be coded to the correct Unicode standards, which can cause problems later in the workflow.
How a good quality, paid font platform can help.
Feeling a bit nervous about using a free font-sharing site? Fortunately, there's a much safer alternative. Using Monotype's trusted paid font platform ensures you have a wide selection of unique, quality fonts that are properly licensed and virus-free. A well-designed paid font platform is made to be shared, so you can discuss visual brand identity at any part of the client journey. Plus, Monotype Fonts regularly offers free webinars or training for using their library if you run into any questions. 
Invest in your agency's future with a paid font library.
Don't fall into the free font trap. There are too many dangers of using free fonts that will take more time than they're worth. Instead, use a trusted paid font library such as Monotype Fonts.
Monotype's prototyping license allows your agency to have unlimited rights to use commercial fonts in pitches without having to license them -  a worthwhile investment in your future. Take a look at the Monotype Fonts library, a high-quality one-stop shop for shareable, searchable fonts.
Why free fonts are costlier than you think.
N-1-6297
Agency