Stay on top of your game with on-demand education through a partnership with Monotype.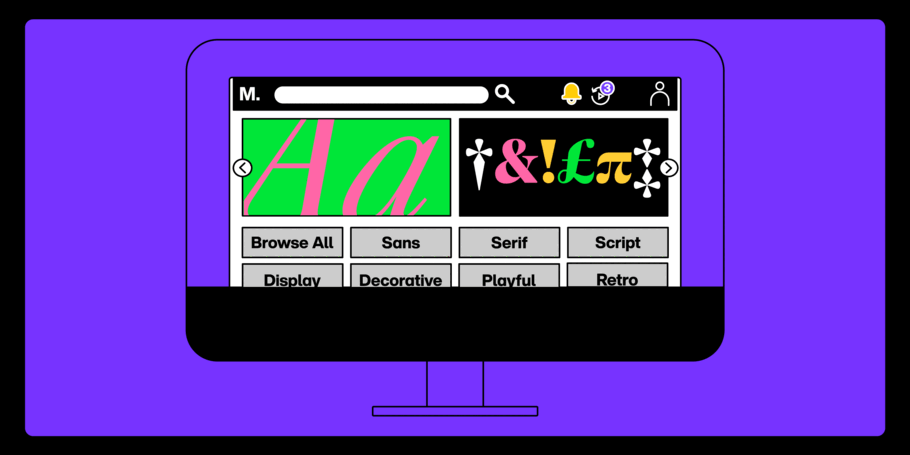 "
Monotype Fonts has a wide network of brands and customers that value type and use it on a daily basis — a network that you can have access to as an agency partner.
"
Agency creatives understand the integral role fonts play in communicating a brand's message through multiple touchpoints, but using fonts in a modern landscape requires licensing and intellectual property experts.
To get ahead of the game, creatives need to learn how to use fonts to their advantage in a way that allows their clients' brands to not only stand out, but adapt to new technologies and expanding consumer needs.
Monotype Fonts is a cloud-based solution that addresses the most common font discovery, usage, licensing, and deployment issues creatives face, and provides a library of over 150,000 fonts from the world's best foundries. At the heart of Monotype is a team of font specialists, designers, and engineers dedicated to handcrafting high-quality fonts that suit a wide variety of projects and user environments.
Through Monotype's Agency Partnership Program, qualifying agencies get a free one-year Monotype Fonts subscription and access to a team of type experts ready to share a wealth of font-related knowledge.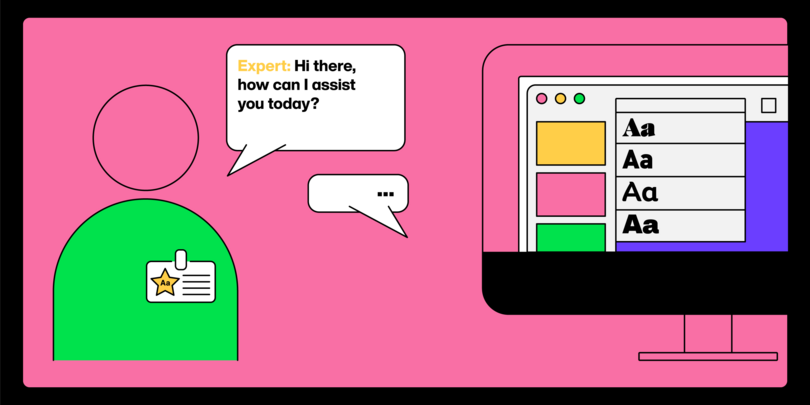 But first, what is the Monotype Agency Partnership Program?
The Monotype's Agency Partnership Program is a great way for agencies to explore what Monotype Fonts has to offer, and to use Monotype Fonts in their client pitches.
Qualifying partners get:
Access to Monotype Fonts' entire font library of 150,000+ professionally-designed typefaces (from over 27 participating world-class foundries, with complete character sets and no missing formats) for use in unlimited prototypes and mock-ups for pitches.

Use of 5 production fonts for their website (up to 250,000 monthly web page views).

Ability to streamline their team's workflow through plugins that supply missing fonts in most design tools that creatives use, reducing time spent looking for and installing fonts.

Access to the font management features that come with Monotype Fonts Web and Desktop App.

Ability to import and manage their current font library in the Monotype Fonts tool.

Personal sessions with a Creative Type Director.
Agency partners get to use high-quality fonts on all pitches, which their clients can then license from Monotype — a win-win for everyone involved. Partners can rely on Monotype Fonts experts when finding the right typeface for every project, and the perfect font to secure any pitch.
Interested in being an agency partner? This article will explore all the benefits that come with the program, and how you can apply.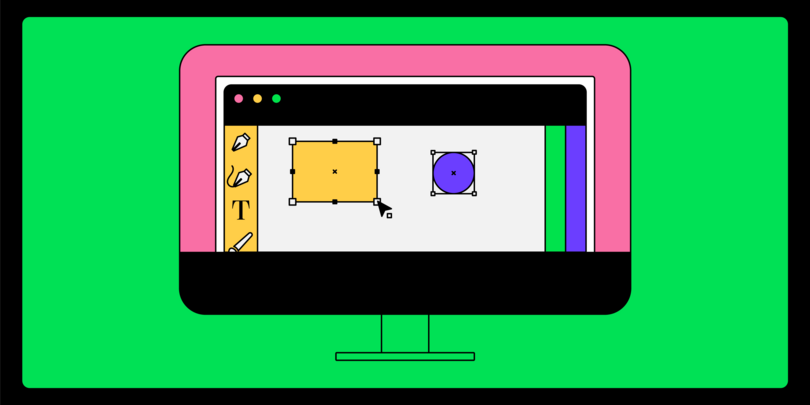 Work with your own personal type expert.
It's very rare to find an agency with an in-house type specialist — there are very few people who have studied and specialized in typography. Participating professional agencies can get up to 10 hours of consulting work with a Monotype Fonts expert. This means you'll have a type expert on-call, ready to answer any type-related question you might have.
Monotype Fonts' type experts can be your secret weapon behind a successful pitch deck: they will help you integrate font psychology into your presentation, giving you tips on how to communicate your font selection to your clients, as well as provide guidance on which fonts work best for which use-cases (and why it isn't a great idea to utilize a free font — the same one used by five other competitors — for a rebrand).
Stay on top of your game with on-demand education.
Agency partners will also benefit from type education, on-demand. Teams can schedule a deep-dive session with a Creative Type Director on one of these 8 topics:
1. The Monotype Studio. Discover the secrets of the Monotype Studio — the largest type studio in the world, composed of 50 individuals spread around the planet. Learn more about what the Studio can do for your agency.
2. Legibility. Learn the 15 fundamentals of legibility, and how to choose and use type well. This lecture is all about the "care and feeding" of your typographic voice.
3. Variable Fonts. Understand the basics of variable font technology: what they are, why you want them, where to find them, and how you can fine-tune them to bring your creative vision to life.
4. Typographic trends. Get data on decades-long macro trends and up-to-date micro trends — straight from the people who create the fonts and partner with brands and agencies that serve them.
5. Talking Type: Get insight into the considerations that can improve the quality and reliability of your brand's typefaces, and better support the emotional and expressive needs of your brand.
6. Custom type design process. Go inside our collaborative design process for creating distinctive fonts and families to serve the world's most renowned brands.
7. Pairing for global brands. Dive into some of the fundamental formal considerations (and some of the not-so-obvious factors) when translating design between languages and scripts.
8. Type 3.0. Efficient, engaging, hyper-legible type. How can you level up, redefine classic typographic rules, and align with type trends?
To learn more about the Creative Type Directors, check out the Studio Sessions page.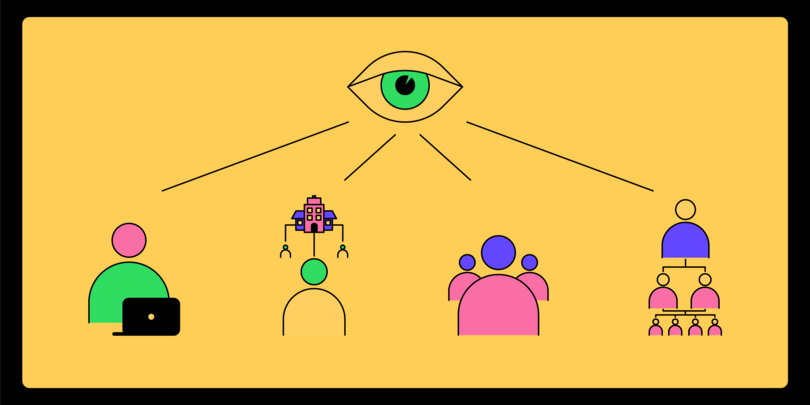 Reach a wider audience.
Monotype Fonts has a wide network of brands and customers that value type and use it on a daily basis — a network that you can have access to as an agency partner.
You can submit your work to be included in newsletters, or volunteer to be speakers in Monotype Fonts webinars. This allows you to showcase your work to an audience of renowned brands, companies, and enterprises.
Use fonts on pitches for a year, for free.
The Agency Prototyping License that comes with the Agency Partnership Program allows partners to use Monotype Fonts on an unlimited number of mock-ups and pitches, for free, for a whole year. This means you don't have to purchase a font while you're in the program. If your clients like a font, they can purchase the necessary production licenses.
How to join the program.
All agencies are eligible to become a Monotype Agency Partner. The process is as follows:
Fill out and submit the application form

found here

.
Activate the new trial account created for, and sent to you. If you already have a Monotype Fonts trial account, feel free to keep creating with it.
Meanwhile, our team will run eligibility checks based on your information.
Once approved, you will receive confirmation of your successful enrollment as a Monotype Agency Partner. Your trial account will be converted to a full access account valid for one year.  
Be a Monotype Fonts partner.
Being a Monotype Fonts partner doesn't only give you access to one of the largest font libraries in the market, it also gives you the chance to learn from some of the world's most renowned type experts — so you can select the perfect typeface for every project, the perfect fonts to give voice to any message.
Apply for the Monotype Partnership Program by filling out and submitting this form.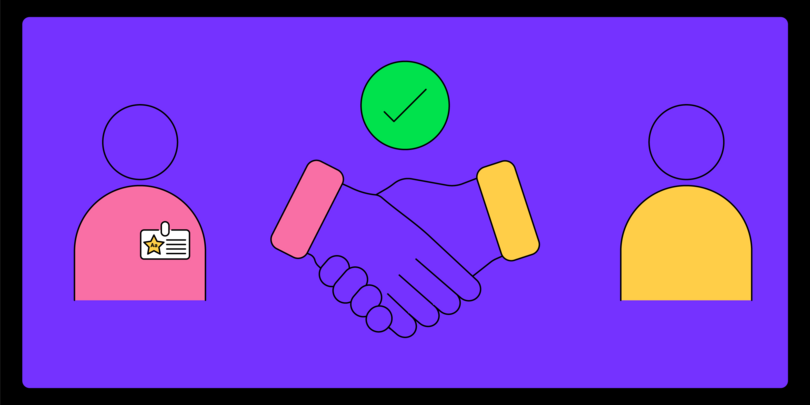 Stay on top of your game with on-demand education through a partnership with Monotype.
N-2-6225
Agency