You're moving on from free fonts: 5 steps to make the switch.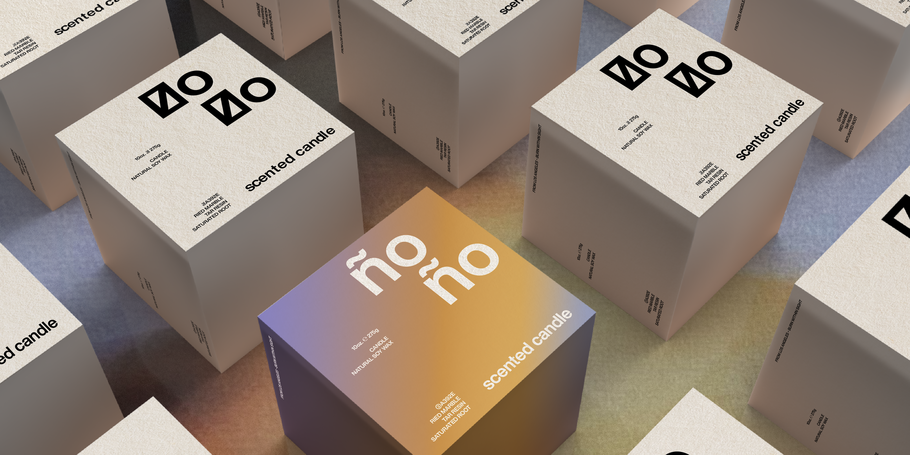 "
Some of the most profitable companies in the world have realized that fonts are important enough to require their own manager at the organization.
"
Many businesses start out using free fonts. After all, they're free! In addition, free fonts generally have open-ended licenses, meaning you can use the font wherever you want. But as a company grows, the downsides of free fonts – like a lack of full character sets and an overused, generic look and feel – become more evident.
Perhaps your business is moving into new regions and needs new language support. Maybe you've grown enough that it's time to differentiate yourself in your market or develop more rigor around introducing software to the organization. (Fonts are software!) These are all excellent reasons to move from free fonts to commercial fonts. And as you make the switch, follow these five steps to ensure a smooth transition and a good long-term font management plan:
Step 1: Designate a font chief.
Some of the most profitable companies in the world have realized that fonts are important enough to require their own manager at the organization. The person who's right for this role will be different at every company, but it's important to choose someone who can understand your organization's font needs, where fonts live today, develop a plan to update fonts everywhere they appear, manage the implementation of a new font policy, and continue to make font-related decisions for the foreseeable future.
Step 2: Identify all font storage locations.
Ask your creative department and agency partners where they source their fonts. Are those font files stored locally, or on a shared server? Are there brand guidelines around how to use different fonts in different environments? How are fonts shared with vendors or clients? How are fonts implemented on the web and in mobile apps? Get all the details about what your organization is doing today, how the workflows are structured, where fonts are used, and how fonts are shared. If you have a mix of free and commercial fonts in your library, find out the licensing details of your commercial fonts, too.
Stuck or don't know where to start? Your Accounts Payable department may be able to provide a record of historic font-related transactions. Fonts also contain metadata that can point you to a vendor or foundry (and may even direct you to end user license agreement, or EULA, text).
Step 3: Find out how the IT department handles fonts.
Fonts are software, and they should be treated like any other software product, with tracked distribution and a distinct procurement process. Find out if IT has been using a dedicated font server or font management software, has records of font distribution, or has an established budget or process for buying fonts – or if font procurement has been done in a siloed, team-to-team way.
Step 4: Develop font policies.
Create guidelines around what kinds of fonts you use. For example, if your organization is international (or plans to be), you might decide that every font you use must support all languages in the regions where you do business. This policy would ensure a consistent look and feel while minimizing the number of font purchases you need to make.
You should also create guidelines around procuring and distributing fonts. This could be as simple as creating a work request environment for procuring and giving access to new fonts. Depending on how critical fonts are to your business, you might consider developing a font council made up of members from your digital, prepress, brand, labeling, and advertising teams, all of whom contribute to the decision-making process. No matter how you structure your font policy, an important inclusion is the establishment of a master service agreement. The end goal is to ensure that someone – preferably someone in IT – has visibility into the process, with a goal of minimizing the number of input points through which fonts can be ingested into the business. Ideally, the font chief and the master service agreement owner would stay in close contact with the procurement and finance departments to keep tidy records regarding purchasing and licensing.
Step 5: Begin the creative exploration for your new commercial fonts.
There's a lot to consider here. What does the future look like for your company? What regions (and languages) will you expand into? Will you need any custom elements? Where do you plan to use your fonts – on the web, in print, apps, or electronic documents? Think carefully about what you need today and what you'll need in the future. An easy way to make these decisions and roll them out across the organization is to use a font subscription platform. With a font subscription platform, you can license, deploy, and manage fonts all in one place. Some, like the Monotype Fonts platform, have extensive tools that allow you to browse and search fonts by keyword, mood, foundry, and more, so that even non-typographers can easily find the perfect font for a project or brand.
Unveil the plan, then monitor and revise.
Once your font chief is named, font policy documented, and creative exploration underway, it's time to communicate your work to everyone inside and outside the organization who uses fonts. Make sure your font chief is well known within the organization and that the font procurement and use policies are clear and comprehensive. Monitor the reception of your new policies for any overlooked use cases or needs and revise as necessary. Don't forget to enjoy the benefits of your new commercial font policy: better branding, improved user experiences, and the peace of mind that comes with knowing you've done everything you can to ensure this important software is managed and distributed the right way.
You're moving on from free fonts: 5 steps to make the switch.
E-1-6212
Agency, Functional