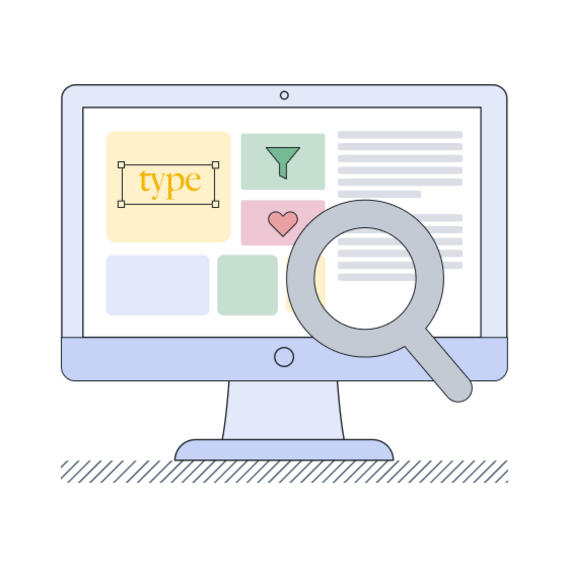 Improve your platform's type experience, and more.
In today's world of democratized design, ensuring consistency in typefaces across all channels is vital to maintaining brand integrity and customer satisfaction. As a Platform Partner, unlock a world of possibilities for your platform's type experience. Access an unparalleled library of over 150,000 fonts, along with expert guidance and strategic insights that will propel your platform and user experience to new heights.
Become a Platform Partner.
Fonts are key to unlocking a better customer experience and business growth. 
Stand Out: Leave your competition in the dust by harnessing the power of premium IP and an extensive collection of the world's finest designer fonts.

Go Global: Fonts are essential to your platform's global expansion and multilingual capabilities. Use them to tap into new markets and connect with diverse customer bases.

Create Value: Seize the opportunity to sell fonts and generate additional income streams.

Save Time: Say goodbye to resource constraints and the time-consuming task of building your font library from scratch. Leverage our expertise and technology.

Drive ROI: Whatever fuels your business, we have a font strategy tailored to your goals, whether it's attracting new customers or deepening your relationship with existing ones.

Gain Loyalty: Become a one-stop solution for your customers, increasing their lifetime value as they utilize your platform for branding, client work, and more.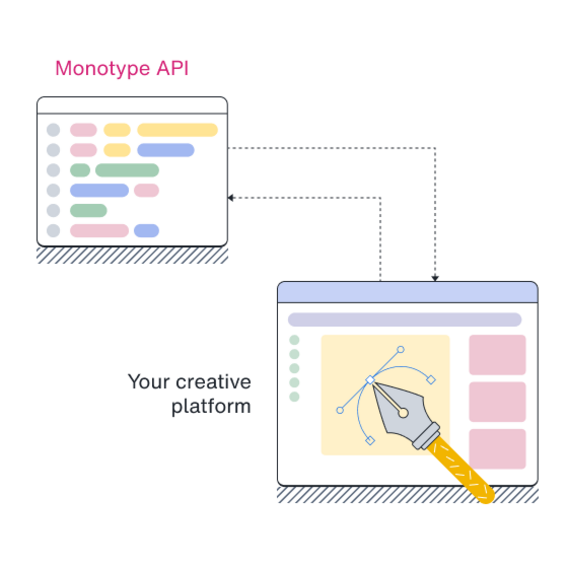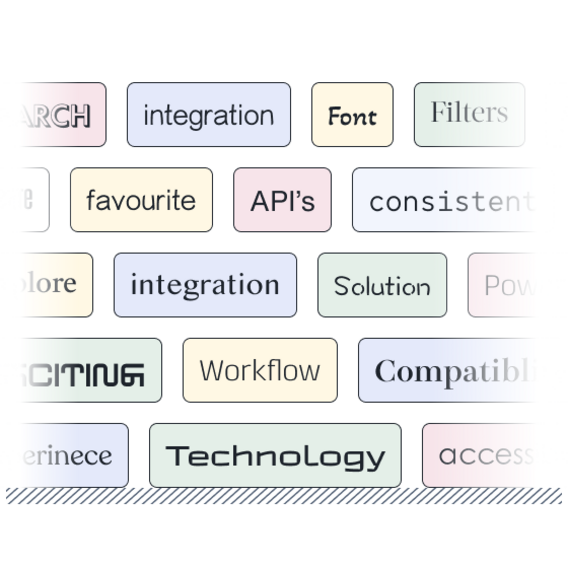 Our approach.
Monotype's Passion for Fonts, Your Success.
At Monotype, we're passionate about fonts and dedicated to creating exceptional customer experiences for your platform users. We take a hands-on, strategic approach that goes beyond providing access to a premium font library. Our tailored strategies align fonts with your current business objectives, offering licensing models designed to seamlessly integrate with your unique needs.
Join our Partner Program today and embark on a journey to redefine your platform's potential. Let's transform your type experience, together.
Learn more about our partner, Canva.
Adding over 1,100 curated fonts to the Canva platform. Providing greater global access to creativity and design.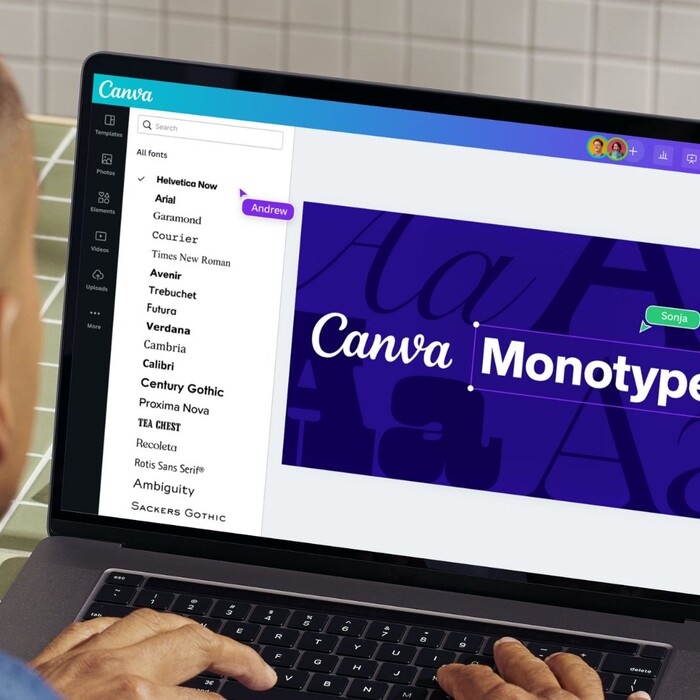 "
Fonts drive increased engagement on our platform, powering creativity for all. Our relationship with Monotype is a longstanding partnership that has combined world-class fonts with the largest visual creative platform in the world.
"
Lusine Harutyunyan, VP of Product, Picsart
Monotype and Picsart have built a partnership that's fueling creativity for Picsart's 150 million monthly global users. Picsart, the world's largest digital creation platform, allows creators of all levels to design, edit, draw, and share photo and video content.
Monotype's Executive Creative Director, Charles Nix, sat down with Canva's Head of Design, Andrew Green, to talk about his own international career beginning at agencies in New York and Hong Kong and circling back to Canva, where he now oversees the design leadership team in Melbourne.
Today we're welcoming Holly Fraser, editor-in-chief at WePresent, WeTransfer's digital arts platform that works with 1,000+ creatives from over 100 countries. Tune-in to learn what makes a hit film, how to stay inspired, and why the creative industries need more diversity.