Creative Characters S2 E14: Holly Fraser: Winning Oscars and attention with a purpose-driven brand.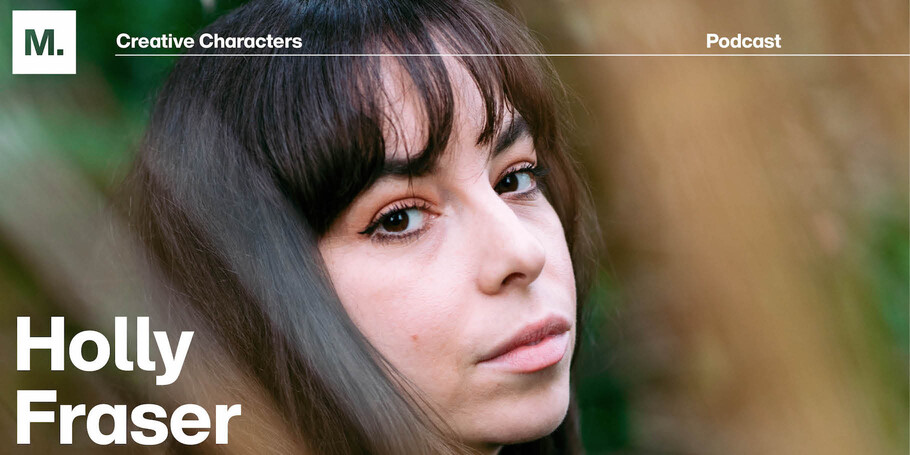 "
Art and creativity have a way of cutting through the noise and connecting with audiences.
"
On Creative Characters, we meet creative people working at the intersection of type and everyday life. You can listen below, or on Apple, Spotify, Google Podcasts, and wherever quality podcasts are available.
Today we're welcoming Holly Fraser, editor-in-chief at WePresent, WeTransfer's digital arts platform that works with 1,000+ creatives from over 100 countries. She was part of the team that commissioned the 2022 Oscar-winning best live action short film, "The Long Goodbye", created by Riz Ahmed and Aneil Karia. Tune-in to learn what makes a hit film, how to stay inspired, and why the creative industries need more diversity.
The journey from publishing to film.
After over a decade of experience as a journalist in the magazine world, Holly tried her hand at short film production, and later became editor-in-chief at WePresent, WeTransfer's digital arts platform. The file sharing company that does so much more, WeTransfer is known for its curatorial platform for artists as well as its growing collection of commissioned magazines, books, and short films.
Last month, the company launched its first foundation, which annually gives 1% of the company's profit to creators through a number of different grants. The Supporting Act Foundation was designed to help emerging creatives launch their careers. "I say emerging not young because we believe that you can become a creator and a creative at any age."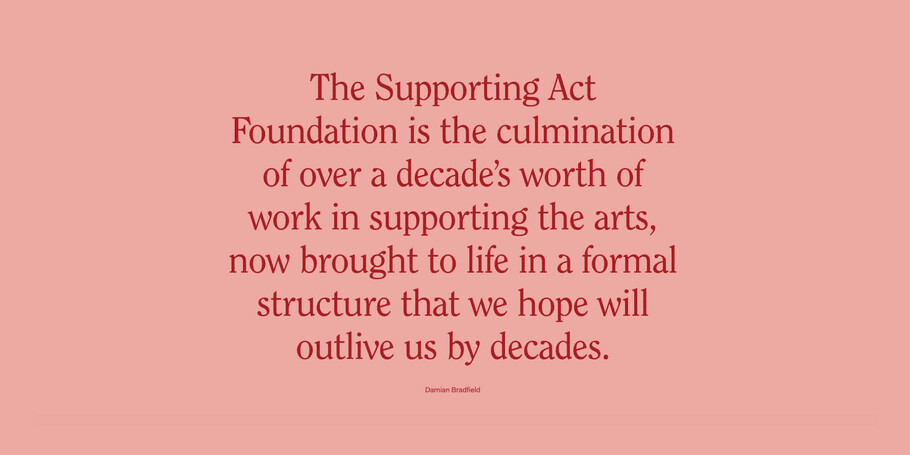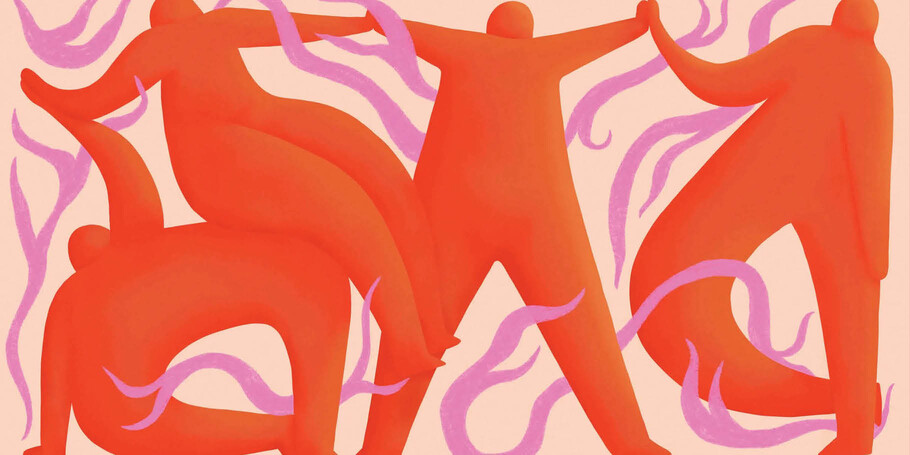 How to spot a film that's going to win awards.
The project that's received the most attention is the film "The Long Goodbye," which is a commentary on racism in Britain. Created by Riz Ahmed and Aneil Karia, the film has a powerful narrative, and has been recognized by the Oscars and the UK's House of Commons.
As you can imagine, Holly is now frequently asked the question: "How do you know what's going to be a hit?" She says it often comes down to a gut instinct.
"When we saw the treatment that Riz and the director Aneil Karia put together, it was one of those moments where it was a bit like a gut punch. You just know that it's going to be an important story."
For Holly, the most important thing about the film was creating something that resonated with an audience and created a strong sense of community among the people who watched it.
"For us it was never a risk because when we work with a filmmaker, an artist, someone we admire, you work with them wholeheartedly. It's about the artist's vision, it's about making sure that what they say is front and center and that we respect that vision."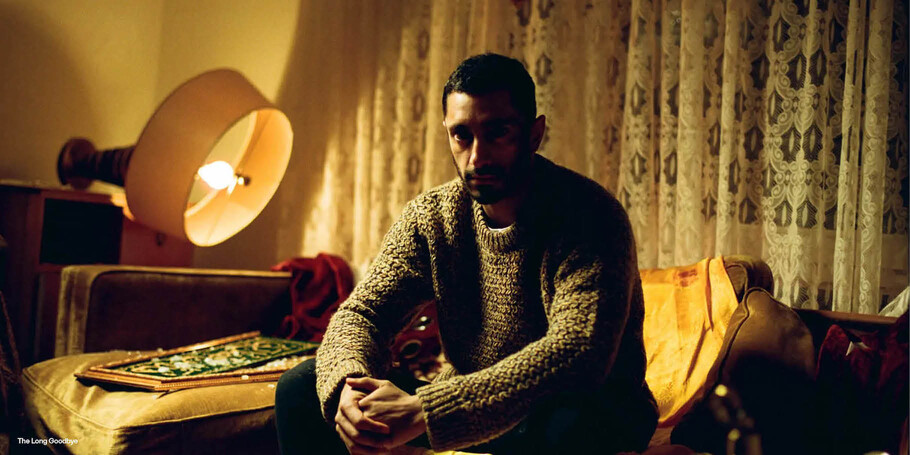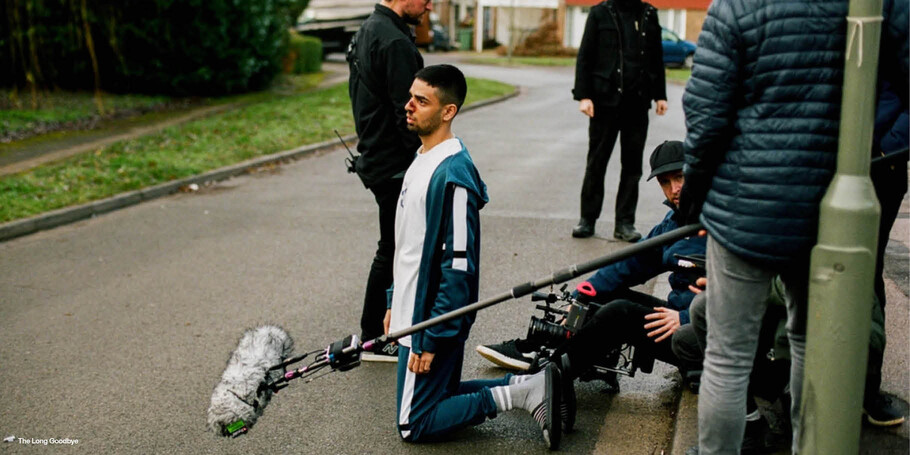 Creativity in business.
A huge part of working in the creative industry is understanding the global impact you're able to have through different mediums. Art can serve as a tool for protest, and films can have the resonance to change a law.
"Quite often in businesses I think creativity is considered a nice to have, or investing in the arts is a nice to do, it's a badge for companies…but it has to be a real pillar of companies to get behind it to make sure the future of business is representative."
Holly emphasizes the importance of creativity as an inclusive pursuit, rather than one only for the select few. She believes the creative world can never have enough voices and perspectives.
"It's getting away from this idea that creativity is a sort of elitist pursuit. The more that businesses can invest in that, so that the next generation of voices that come through in business are diverse, the better."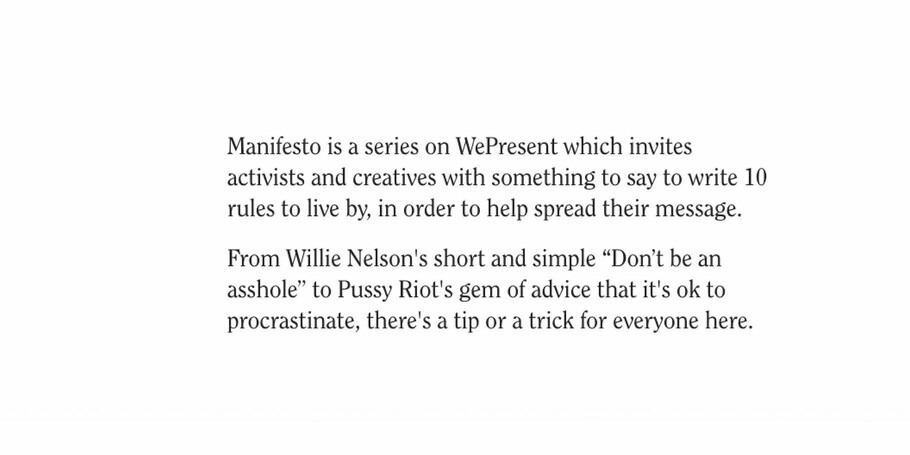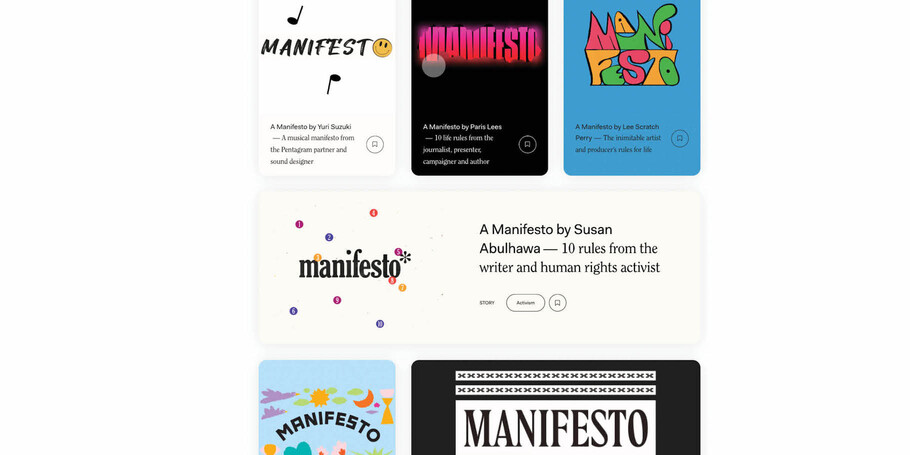 Maintaining the spark of inspiration.
To keep the spark of creativity going, Holly takes time to nurture her creativity by visiting museums and the cinema. She finds there's something special about switching off and fully immersing yourself in something.
"I have to say, if we're talking specifically about medium, I find film to be the most creatively fulfilling for myself. I'm obsessed with production design and costume design and different eras and how that is so transportive in a movie I think is incredible."
Holly also values building creative time into her work week as well, whether in the form of a monthly curation meeting or a 3-day Hackathon.
"
Creativity is a muscle that you have to nurture. In the same way that you train your body or you train your brain, you have to train your creativity, and I think that the more companies that recognize that and give their employees the time to actually nurture that side of themselves will be better off for it because people will be able to approach business and approach problems in a much more creative way.
"
Diversity comes down to infrastructure.
When thinking about increasing diversity in the arts, one of the big challenges Holly acknowledges is the lack of infrastructure in nontraditional creative cities and spaces. Having additional resources would allow more creative people to get their voices and work seen. She hopes that creativity can continue to be a more inclusive space.
"Because of the way everyone lives their lives these days through tech, social media, their phones…we all end up in our own kind of echo chambers. I think that the more voices and perspectives that we have on creative subjects helps us to create a more rounded view of how we see the creative industries and also how we see the world."