Nostalgia, the creator economy, and the road to Bel-Air.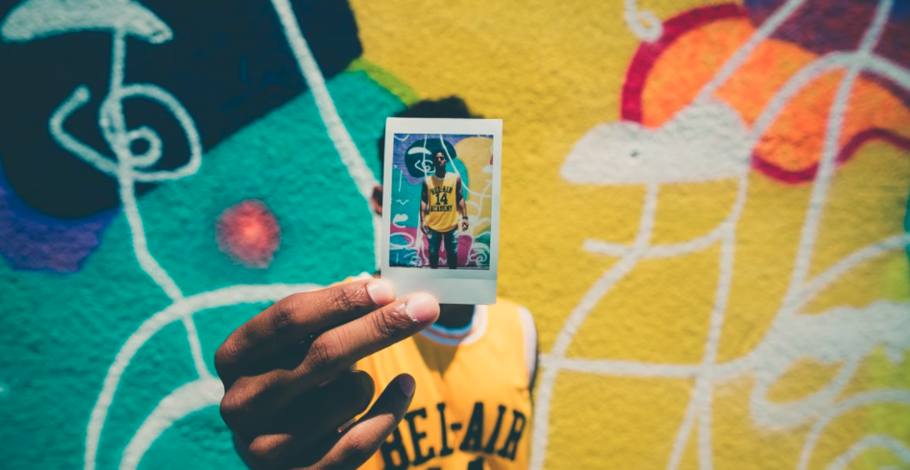 "
We are living through a golden era of creativity, and when talent meets opportunity meets authentic representation, these kinds of projects are the result.
"
Nostalgia has been a growing theme since the pandemic hit more than two years ago. In chaos, people crave comfort, familiarity, and experiences that remind them of simpler times. We've written previously about how nostalgia is reflected in the development and use of typography in branding. However, nostalgia is also having a moment across nearly all sectors of human life: in fashion, in consumer products, and yes, even in Hollywood.
Long-running franchises like Star Wars and Harry Potter have continued to produce installments, and new universes that rely on 80s-era cinematic devices such as "Stranger Things" have become institutions in themselves. Additionally, we've seen a proliferation of revivals, including:
Disney live-action versions of '90s cartoons (

Aladdin, Beauty & the Beast,

etc.)

Sitcoms rebooted with the same actors (

Fuller House, Will & Grace, Gilmore Girls,

etc.)

Anniversary specials of popular television on HBO Max (

Friends, The Fresh Prince of Bel-Air,

etc.)
These are just a few examples of the "revival" wave that has peaked since 2020, and of course, there are varying levels of critical acclaim for each project. Some may be too similar to the original concept; some may not be similar enough for audiences. 
For original stars and intellectual property owners, revivals can represent an enormous opportunity to reinvigorate popular characters and, let's face it, to make a lot of money. However, doing it in the right way is a challenging consideration.
The Road to Bel-Air. 
For Will Smith, reviving The Fresh Prince of Bel-Air, the institution that made him a superstar, had been a subject he had avoided for many years. It wasn't until 2019, when an unknown creator in Kansas City dropped a spec trailer on YouTube, that his perspective shifted. The result? A new show dubbed Bel-Air on Peacock, which ends its first season on March 31st. 
The story of how we got here, and what it says about today's creator economy, is truly one of the most profoundly unique and inspiring Hollywood tales in recent years. At the most recent Brand Talks Connected event, Monotype's event series for the brand and creative community, we had the privilege of welcoming Cristina Pandol Sotomayor, VP Creative, Brand & Entertainment Marketing at Westbrook Media, a company co-founded by Will and Jada Pinkett Smith, Miguel Melendez, and Ko Yada. In her keynote, "Bel-Air: The Ultra Throne Experience," she shared how Westbrook partnered with Peacock and Verizon to create an in-person, fully immersive augmented reality experience that helped usher in a new, more dramatic era for one of TV's favorite families.
The Fresh Prince of Bel-Air premiered September 10th, 1990, on NBC and ran for six seasons. Loosely based on producer Benny Medina's life, the show was championed by Quincy Jones, an entertainment icon who had recently signed a deal with TimeWarner to develop television.
Many people may think of Fresh Prince as the catalyst for Will Smith's fame but acting was not the medium that initially put his talent on the map. Will and his creative partner DJ Jazzy Jeff had already won a Grammy for their hit song "Parents Just Don't Understand" in 1989 (the first Grammy ever given out in the "Best Rap Performance" category). Following the award, however, the duo struggled to meet expectations for their second album, and Will's popularity had dwindled and faced challenges in his career and personal life.
He goes into intimate detail on this period of his life in his new book, Will, co-written with Mark Manson. And so, as a down-and-out musician with no acting experience, Will Smith was far from starring in his own network television sitcom. Listen below to the amazing story of how he got the role, in his own words.
Of course, we know what happened next. The Fresh Prince of Bel-Air became an international phenomenon, and Will began his ascent into A-lister status with films like Bad Boys, Six Degrees of Separation, and Independence Day. Uncle Phil, (both) Aunt Viv's, Hillary, Carlton, Ashley, Geoffrey and the rest of the "Banks" family eventually fell into syndication and continued to delight new generations of audiences. 
Fast forward to March of 2019, when Morgan Cooper, a Kansas City-based director got the idea for a new take on The Fresh Prince of Bel-Air: what if it weren't so funny? What if the show more closely resembled its original inspiration, Benny Medina's move from a difficult neighborhood into a privileged one like Bel-Air? What if it were a drama?
He went to work, spending his own time, money, and energy on producing a "trailer" for this would-be re-imagination.
The trailer quickly was named a "Staff Pick" by Vimeo, and was covered by major media outlets like Rolling Stone. Perhaps most importantly, it caught the attention of Will Smith and his team, who within days flew Morgan Cooper to Miami to meet on the set of Bad Boys 3.
The wheels were now in motion. In late 2019, the team had begun discussions with Universal Television about producing a new series based on Cooper's trailer. 
By the turn of the year, Westbrook and Universal Television had closed a deal to co-produce the new project. In July, the pitch went out to streaming platforms, eliciting a bidding war amongst four streamers with multiple production orders. Ultimately, Peacock won out, ordering two seasons of Bel-Air directly from a pitch, something that is unheard of in Hollywood. 
The "new" Will Smith.
As Pandol shared with our audience in her Brand Talks keynote, the experience of building a new cast, a new universe, and a new era for this iconic title was done with exceptional planning and attention to creative process. In August of 2021, Will Smith shared a video on his Instagram where he tells Jabari Banks, a young unknown actor from West Philly, that he will be the one playing the lead role in the new show. 
Recall that in 1990, it was Will Smith who had been given a chance without a robust resume. As Pandol noted, Westbrook was founded with the intent to deliver the same opportunities to a new generation of emerging artists. 
Just one month after the video posted, the pilot episode began filming with Morgan Cooper attached to direct. The Bel-Air Instagram handle launched with a teaser for the new show in November, followed by a trailer in January of this year. Check out a video of the cast watching it for the first time below.
Drop culture comes to Bel-Air.
Throughout this entire process, Will Smith helped launch Bel-Air Athletics as a brand ambassador, drawing attention back to the character and original show. When Covid-19 hit, the brand partnered with D Nice to launch a limited edition Club Quarantine series benefiting pandemic relief efforts. It then released a collaboration with NBA superstar Donovan Mitchell. "Drop culture," which has become synonymous with hype around non-fungible tokens (NFTs) had started by this time but was not quite mainstream. The team at Bel-Air Athletics used limited drops and leveraged Will's massive social media presence to reignite the Fresh Prince of Bel-Air universe, playing across mediums by merging fashion with media with celebrity. In November, The Fresh Prince of Bel-Air reunion show aired on HBO Max, again, renewing interest in the characters, the cast, and the original story.
This was a perfect example of the "creator economy" at work and is a big reason why Bel-Air is different than a "run-of-the-mill" reboot. An unknown creator with an idea went rogue and just made it, without a path or a plan as to what it would become. Then a (very-well) known creator took it and built up hype around the project while selling it through the appropriate channels.
Bringing the Ultra Throne Experience to Life.
When it came time to actually release the first season, Pandol and her team knew they needed to do something immersive to bring together the Bel-Air experience under three partnering brands: Westbrook, Peacock, and Verizon, who was sponsoring the activation and is a brand partner to the series. 
In the opening sequence of the first episode, Will's character has a dream where he is sitting on a throne, the kind of "king of the castle" dream that many high school boys might have. This sparked an idea to bring to life the dreams of all the other characters within Peacock's "Mansion Experience" where attendees could learn about each character as they walked through a mansion overlooking Los Angeles. Complete with cooking tutorials, art installations, a display of Nike shoes worn by Jabari Banks as well as ones worn by Will Smith in the original series, and many other experiences, augmented reality, digital, physical, and fictional worlds came together. 
In February over Super Bowl weekend, the show premiered on Peacock alongside the experience, which brought together more than 1,200 influencers and press as well as actors from both the original and re-imagined shows. Will Smith appeared in his first ever Super Bowl commercial to promote the show and shared the "behind the scenes" process on his social channels
Bel-Air episode 1-3 were available for streaming on Peacock on Super Bowl Sunday and is the most streamed original on the platform to date. Additionally, a three-part docuseries aptly called, "The Road to Bel-Air," premiered on Peacock social channels and became the best performing content to-date there as well. Watch part one below.
As Bel-Air reaches its finale this week for season one, it is amazing how far this single idea from a director in Kansas City has come. And for the teams at Westbrook, the story represents a masterclass in creativity, production, and community-building. 
We are living through a golden era of creativity, and when talent meets opportunity meets authentic representation, these kinds of projects are the result. 
Thank you to Cristina Pandol Sotomayor for sharing this story, and the story of her own creative identity and journey with us. Please view the recording of her talk here.
Check out Bel-Air on Peacock, and visit Westbrook on Instagram to follow updates from the team. Westbrook is nominated for six Academy Awards this weekend, and Will Smith is nominated for his third in the "Best Actor" category. It would be his first win.
Nostalgia, the creator economy, and the road to Bel-Air.
SE-1-5601
Branding