Creative Characters S2 E13: Mindy Seu: Gathering 30 years of cyberfeminism.
"
I feel like we're all natural gatherers. We all want to collect things, but thinking about who it's for and how we're connecting these things to develop something new is something really meaningful.
"
On Creative Characters, we meet creative people working at the intersection of type and everyday life. You can listen below, or on Apple, Spotify, Google Podcasts, and wherever quality podcasts are available.
Today we're welcoming Mindy Seu, a New York-based designer, researcher, and an educator at Rutgers and Yale. Seu recently completed the Cyberfeminism Index, a book documenting more than 700 short entries of radical techno-critical activism. Tune in as Seu shares her story of getting involved in cyberfeminism and the process involved in publishing her book.
Exploring the world-wide web.
Taking a few design media arts classes at UCLA prompted Mindy Seu to switch her major from business economics to design. After graduating, she moved to New York where she enrolled in a typography summer school. This kicked off her design career, which includes working at the Museum of Modern Art's in-house design studio and on the interactive media team at 2x4.
Seu describes working at 2x4 as an extension of her interface studies work. "I think this is where I really learned that for them user experience is not just how you move on the screen…I loved this idea that the environment that you're in really affects how you want to play with the screen-based interface."
Meanwhile, she was also working on her own archival web-based projects, and decided it was time to explore the world-wide web further at Harvard GSD for design research.
"I knew I kind of had the studio backing to execute my own projects, but I wanted to get more resources on all the other things for developing the contents of that, and also just trying to meet more people out of the design space."
Once an internet user, always an internet user.
Seu admits that she's always been an internet user: she taught herself how to code and later went to grad school at the Berkman Klein Center for Internet & Society at Harvard. There she learned about the internet from the perspective of policymakers, activists, and people instilling change in online spaces.
"Oftentimes artists are kind of pushing forward things that aren't able to be legislated. Once that reaches some sort of mass, then that can be translated into legislation. I like this idea that these two things are along the same trajectory, but maybe at different moments."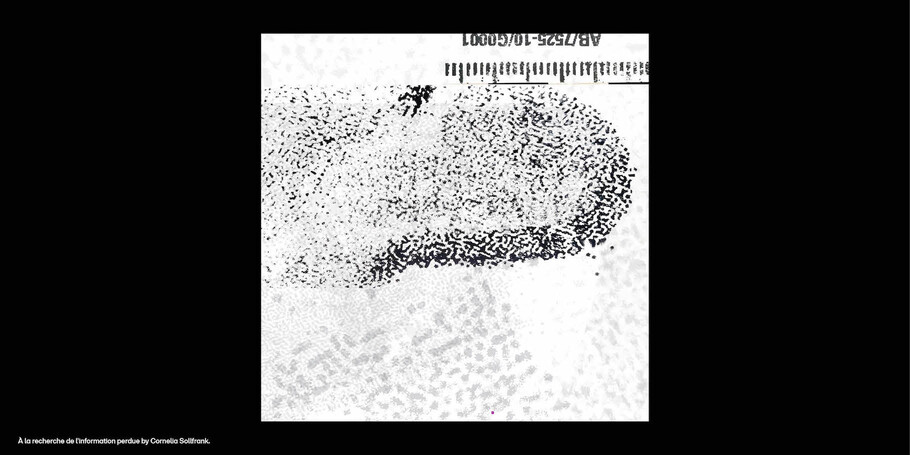 Contested Zone (1993) by VNS Matrix is a digital image created for the 1993 project ALL NEW GEN.
À la recherche de l'information perdue by Cornelia Sollfrank.
Cyberfeminism.
Defining cyberfeminism Isn't any easy thing  ̶  100 antitheses, one of the oldest cyber feminist artworks provides 100 definitions as to what it is not rather than what it is, in the attempt to be as multiplicitous as possible.
According to Seu, cyberfeminism began as a critique of an internet that was being shaped in the image of the male gaze, going beyond sci-fi femme-bots to make room for new forms of online identity. Today, the movement also includes conversations about race, politics, and gender fluidity.
"In my personal definition, it's really about feedback loops. So not only are you using technology to disseminate feminism, you're also being critical of the technology through its use."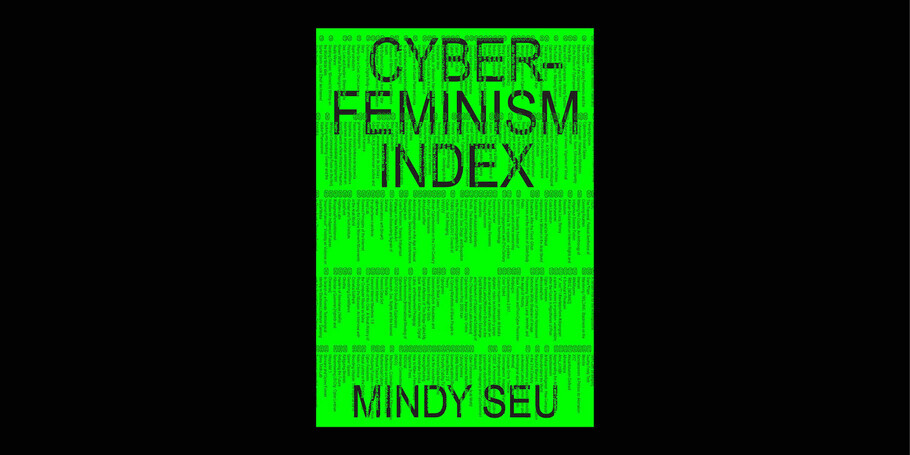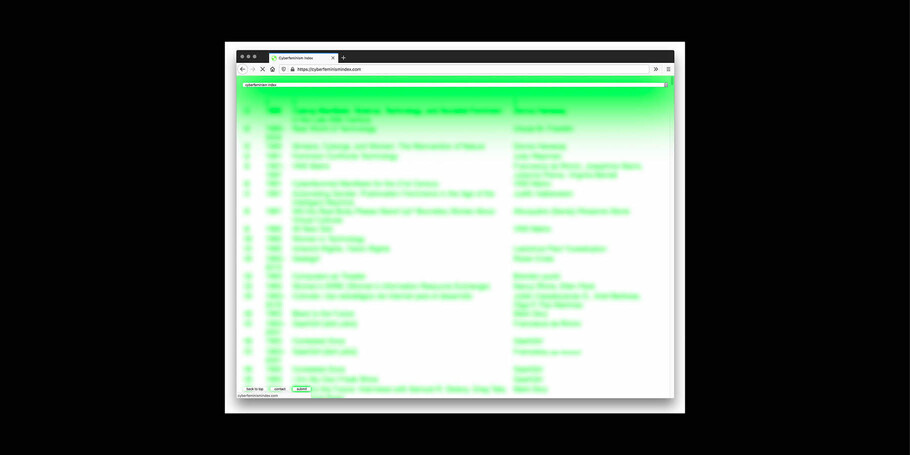 Seu created the Cyberfeminism Index website to archive of as many cyberfeminist resources and references as possible. She is publishing a matching book by the same name, which is a selection of 700 plus entries and excerpts from 1991 to the present. Each entry has cross references so readers can jump to related entries, and find their own "learning trail" of knowledge. To hear the full story of how Seu created the book, listen to our podcast.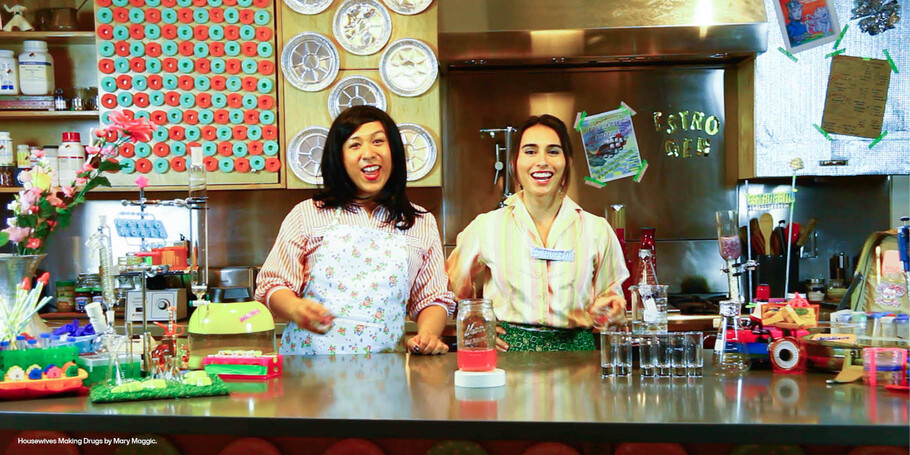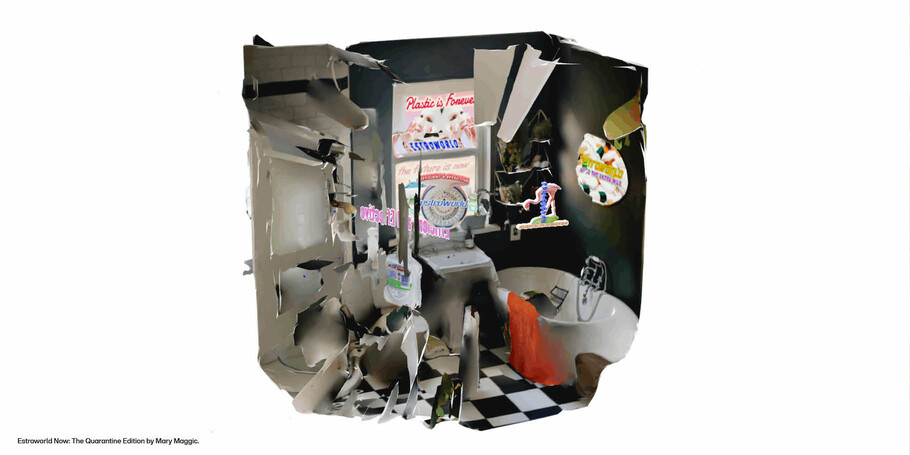 Housewives Making Drugs by Mary Maggic.
Estroworld Now: The Quarantine Edition by Mary Maggic.
The power of collecting.
As someone who's always enjoyed gathering research, creating an index is right up Seu's alley. She cites Ursula K. Le Guin's book, The Carrier Bag Theory, as one of the inspirations behind her work.
"[Le Guin] posits that the first technological tool was not the spear, but in fact, the basket, and what this does is not only reframe our history of technology, it changes the protagonist from 'he' to 'we'. Suddenly not only are we trying to use this tool of dominance, we're trying to use a tool of sharing."
This concept of sharing and collecting is a long-lasting theme in Seu's work and life, whether she's adding to the Cyberfeminism Index or making lists of places to travel for upcoming vacations. She finds collecting a helpful method to have ideas to pull from and respond to.
"I think this idea of the vacation pulls up an interesting point of gathering where it's not only about material gathering, but social gathering. This collection is important unto itself, but it's activated by sharing it in discourse and communion with other people."
Thanks for tuning in! To see what Mindy Seu is currently working on, view her Instagram or visit her teaching portal for a list of upcoming classes. You can pre-order a copy of the Cyberfeminism Index book, which ships December 2022.
Creative Characters S2 E13: Mindy Seu: Gathering 30 years of cyberfeminism.
SE-1-6122
Agency, Branding