Creative Characters S2 E7: Cristina Pandol.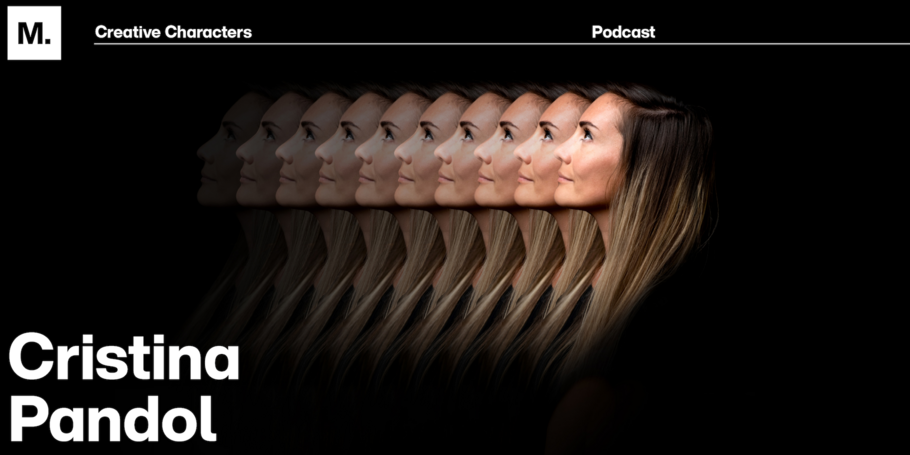 "
For me, it was almost an empowering identification of like, well, I don't fit in any box.
"
On Creative Characters, we meet creative people working at the intersection of type and everyday life. You can listen below, or on Apple, Spotify, Google Podcasts, and wherever quality podcasts are available.
This week we're joined by award-winning creative Cristina Pandol, VP Creative at Westbrook Media, an entertainment company founded by Will Smith and Jada Pinkett Smith. Tune in as our own Bill Connolly talks to Cristina about her experiences as a creative, from her multi-cultural background to her short-lived allergy to entertainment.
Back to her roots.
Cristina grew up in a multi-generational farming family. The nature of the lifestyle meant her family spent eight months of the year in Chile and four months in the U.S. so her father could harvest table grapes all year round. She was raised in California (like another one of our Creative Characters guests). As a result of living in two countries, Cristina grew up with two cultures, two languages, and two identities. She's a Chilean-Latina-American who has Croatian lineage.
"
Everyone just loves to point out your difference and how different you are from the norm and the status quo, because while there are more similarities than there are differences, differences are what stand out to us.
"
For Cristina, this difference was empowering, and she believes it helped steer her toward a career in creativity. She began her career working in traditional advertising under Paul Marciano at Guess? Inc. as an intern while taking classes as an undergrad at USC. She worked on large scale photoshoots, catalogs, mailers, and print work. Then, a little thing called the entertainment industry fell into her lap.
The life-changing interview.
After deciding that the fashion industry wasn't the path for her, Cristina decided that it was time to start interviewing again. A previous college professor told her about an entertainment industry opening, which she wasn't excited about, because at the time she wanted to work in advertising. Ironically, it was her laissez-faire attitude that gave her the confidence and boldness — what she calls naivety — to land the job. To hear the full story, listen to the podcast.
"The attitude of entertainment seems like it matched up with the attitude of a creative who actually wanted to have a seat at the table and have their voice heard and have their opinion matter. I got into entertainment because somehow, I love that asshole attitude."
After once questioning if she was "allergic to entertainment," Cristina has now worked in the entertainment industry for over 10 years at WME Agency, Endeavor, Tiny Dino, and today, at Westbrook Media.
Working at Westbrook.
A huge perk for Cristina has been working at a company founded by a creative because it puts creativity at the forefront in the boardroom. There's less justification required to get her creative vision across, which allows her to work more efficiently.
"It puts the artistry first for everyone within the company, our culture, and anyone who wants to work with our company. It's a very different posturing, it's very encouraging and empowering, and creates a lot of psychological safety for creatives to bring all sorts of ideas to the table."
Westbrook is known for creating opportunities for emerging artists. The latest production at Westbrook Studios is BEL-AIR, a Peacock original series reimagining the 90s sitcom, The Fresh Prince of Bel-Air. Morgan Cooper, a self-funded film maker based in Kansas City, shot a trailer for BEL-AIR and put the video up on YouTube. The Westbrook team picked it up, and the series has already been confirmed for 2 seasons.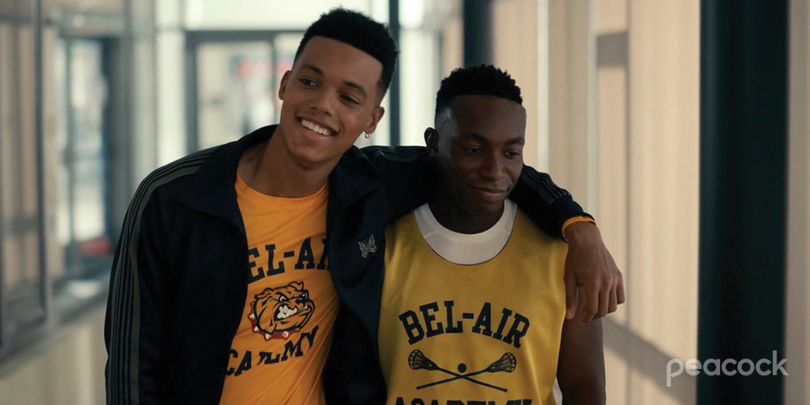 For more information on the behind-the-scenes story of the road to BEL AIR, view Cristina's Keynote at Brand Talks.
The secret sauce of design.
So, what's the magic ingredient of good design? Cristina cites the fearless risk-taking attitude she had going into her interview as essential. Well, that and innovative thinking — it is a balance after all.
Cristina also shares the problem-solving element of design which appeals to her, which she admits usually comes to her when she's on her way to the gym, rather than at a desk.
She finds that design involves trying to put together pieces in a way that feels natural, a lot like putting together a jigsaw puzzle.  
"
I think that's why people gravitate towards creativity, because it somehow organizes the chaos.
"
Entertainment first, marketing second.
Cristina notes that the most successful marketing examples stem from entertainment. She believes that ads with an element of humor or entertainment to them will be what attracts consumers.
"[Humanity] wants to be entertained. They don't necessarily want to be advertised to or sold to. You can sneak it in if you're a real good creative of course, but it's entertainment first. It's. 'What feeling am I going to get from this?'"
One of her favorite recent advertisements was Goldfish's #GoForTheHandful challenge on TikTok, encouraging viewers to beat NBA athlete Boban Marjanovic's record of single-handedly holding 301 crackers.
Like many good conversations, we wrapped by talking about family plans. In this case, Bill shared his praise for the advertisement by a company which shows people starting families just to get the price of a family plan.
Creative Characters S2 E7: Cristina Pandol.
SE-1-6021
Agency, Branding