Duolingo custom font 'Feather' is inspired by their owl mascot — Duo.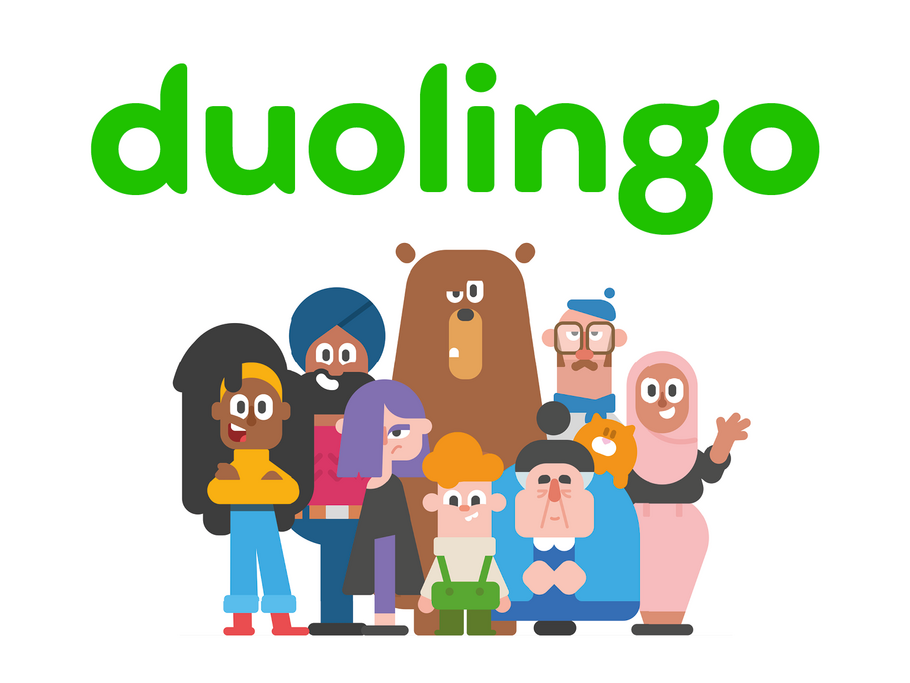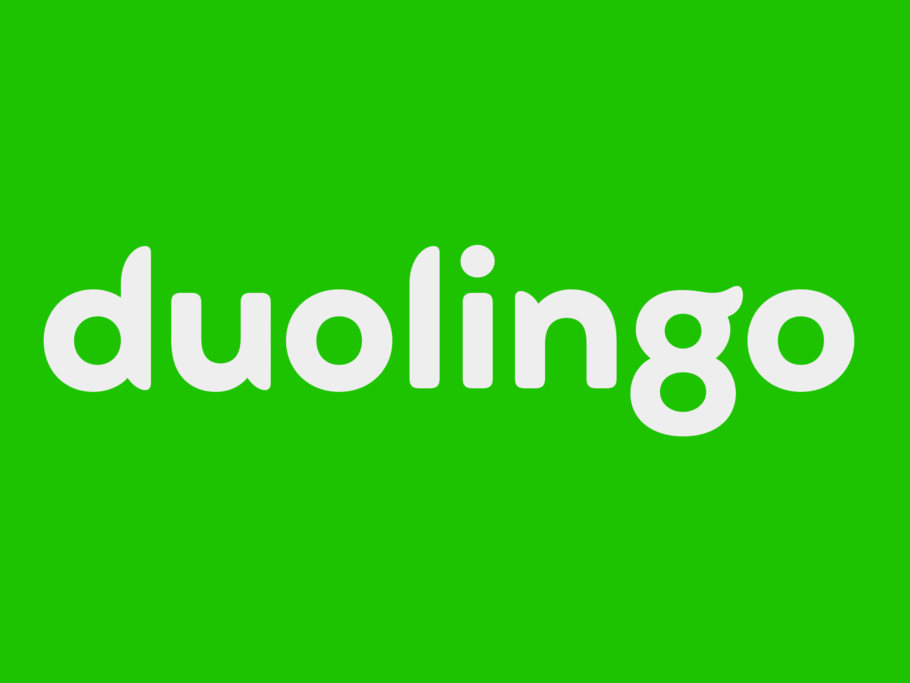 Duolingo, the hugely popular language learning web app, has refreshed its brand identity for their 300 million plus users.
London-based brand consultants Johnson Banks came to us to help finesse the favoured concept, fine-tune it into a master logo and then extrapolate it into the design of a new custom display typeface, one that aims to become synonymous with the brand and create a distinct continuity of voice across all of Duolingo's communications.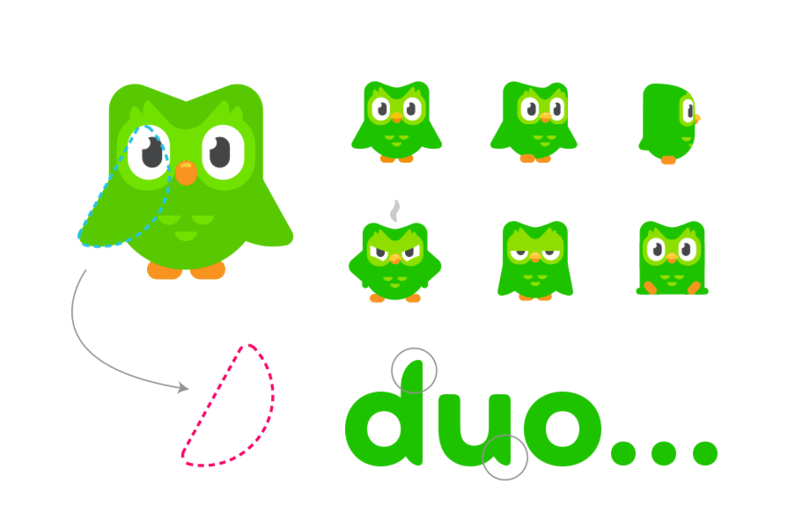 Taking inspiration from Duolingo's iconic owl mascot 'Duo', Johnson Banks had begun to explore how the shapes inherent in the mascot's design could influence the typography. Together we began to look at how to incorporate the shape and spirit of an owl's wing into every conceivable letterform.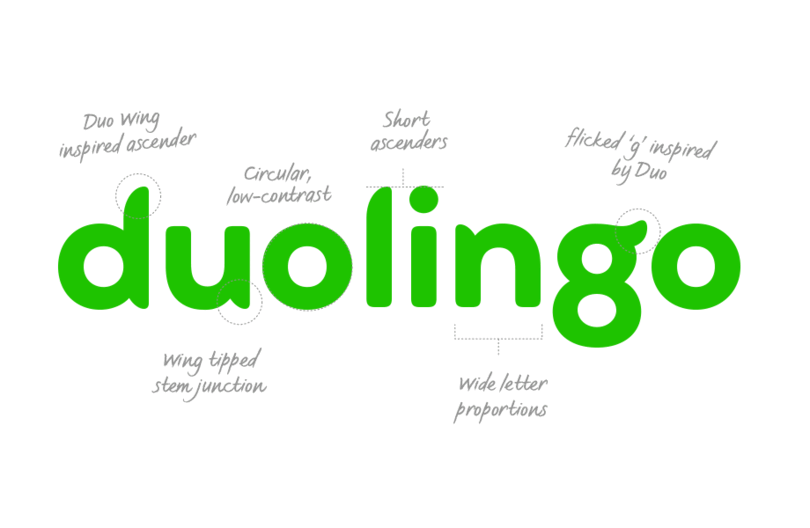 Johnson Banks shared their entire creative process for the new logo and their initial versions so that we had a firm grasp on the creative direction. We began to dig into the finer details, beginning with the all-important 'feathered' wing shape, testing various weights and degrees of roundness, carefully adjusting the length of ascenders and descenders.
The shape of the 'g' was both integral to the logo design and a key component of the overall feel of the typeface, so many creative directions were proposed for this important character.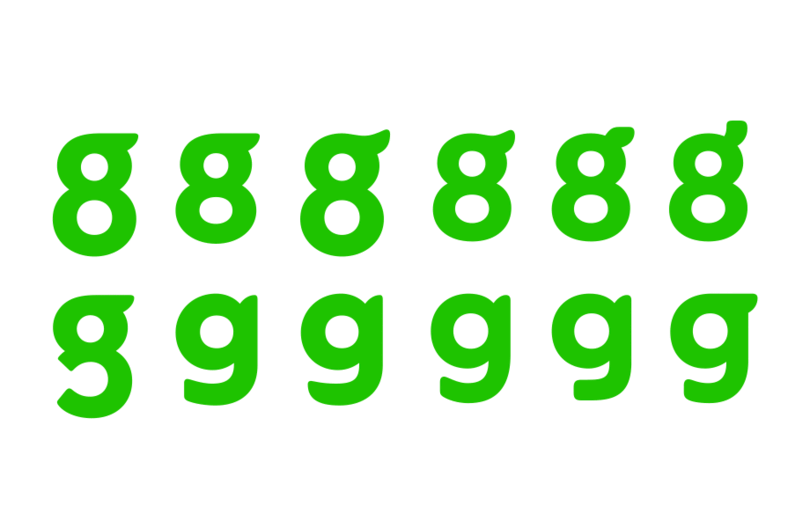 The logotype lead the way for the headline font as we started expanding the design out to key words and phrases. From the outset we were testing the letterforms in brand applications to be sure of appropriateness. Collaborating closely with Johnson Banks and the Duolingo team, together we could make clear decisions on the font's creative direction.
Once the master logotype was refined and approved, we expanded our development process for the typeface, exploring alternative forms for almost every letter shape, and testing each time with the tone of voice and sample messaging that Johnson Banks had proposed. The process of collaborative feedback sessions left no stone unturned.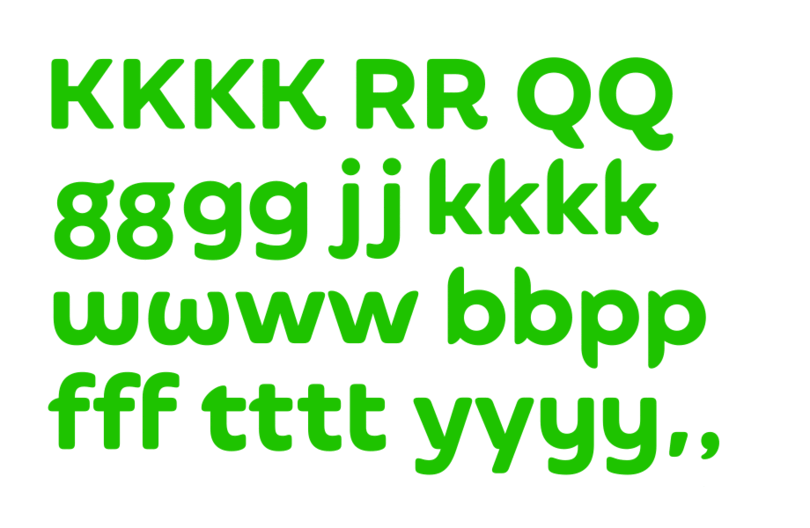 There was some debate about whether uppercase letters were needed in the font at all and we also explored wing-styled caps. Eventually we decided to adopt a more simplified approach. Testing revealed that 'serif-wings' created a less unified alphabet and all cap type setting felt overwhelming. We were also mindful of languages such as German, which has a high-frequency use of capitals. In the end we chose simplified forms, creating an uppercase which serves and enables the lowercase to shine.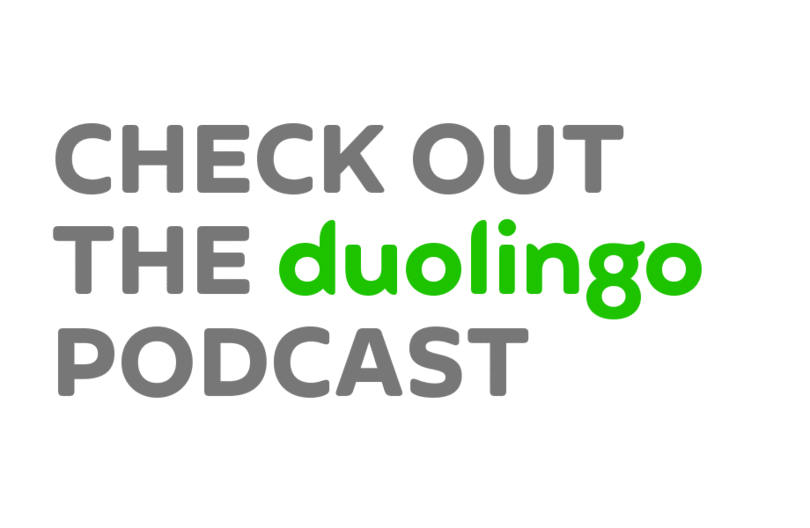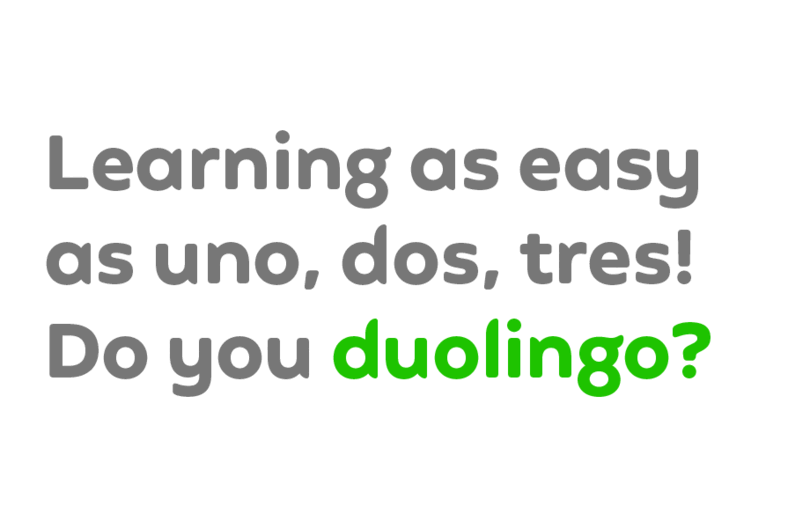 Throughout the creative process, Johnson Banks and Duolingo's internal teams tested the beta fonts and we continued to adjust the design to match their technical needs — incorporating the master logotype as a typable character in the font, and programming alternative characters to be easily accessible on any keyboard set-up.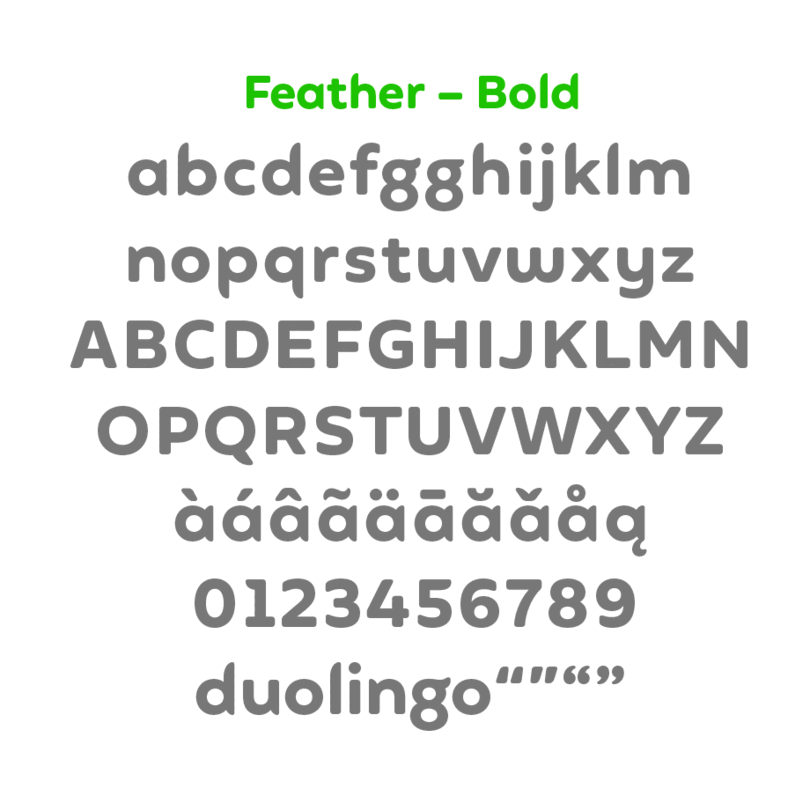 "
The Fontsmith team really grasped what we were trying to achieve with this project. What began as a 'what if' – about extrapolating a brand mascot out into an entire typeface – slowly took shape. They were able to take our favoured route and really turn it into something both workable, and unique.
"
Johnson Banks Founder and Creative Director, Michael Johnson
"
It was a pleasure to collaborate with Johnson Banks on the design of such a distinctive brand font for Duolingo, their whole visual identity system is a great example of how brands can create a unified visual language around a central theme. Every aspect of Duolingo's identity is informed by and conveys Duo's eccentric personality and rounded feather form.
"
Fontsmith Design Director, Phil Garnham
'Feather Bold' is already a key part of the brand and is being rolled out into all aspects of Duolingo's branded communications, alongside an entire brand refresh that Johnson Banks have carried out in tandem with Duolingo's design and marketing team.