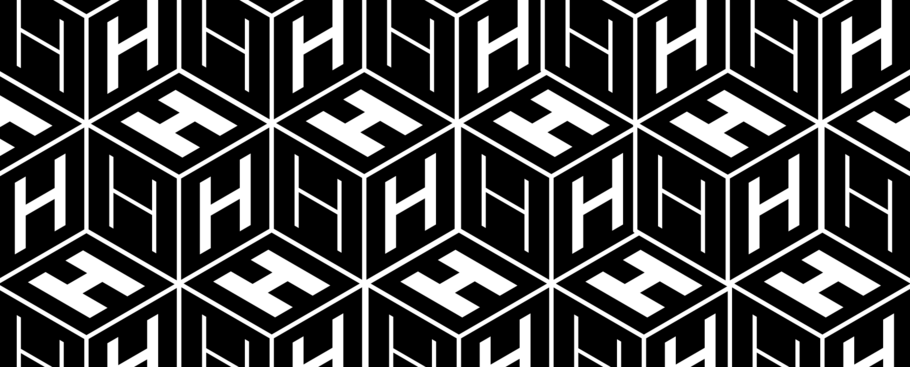 "
There is enormous potential for how NFTs and blockchain could be applied to our industry in the future, and for us, the best way to learn is to build.
"
Like many in the creative world, we've seen the rise of digital art over the past year through the NFT and creator economy. At Monotype, we are always looking for ways to elevate the role of typography in culture, and to do so in a way that celebrates the artists that design with our typefaces every day.
Our friends at KnownUnknown approached us earlier this year with an idea to create an NFT project centered on one of the world's most famous typefaces, Helvetica. The result of that conversation is a collection of NFT art created by more than two dozen artists from around the world, working in mediums such as graphic design, branding, footwear design, and photography, all of whom are using Helvetica Now Variable to create unique, original art. 
KnownUnknown is founded by James Sommerville, co-founder of the agency ATTIK and former VP of design at The Coca-Cola Company. For us to test and learn using NFTs it was critical to pick a partner that had credibility, that was a design leader, and that had the right voice to build something special. This project is not intended to be short-term, it is to foster a community of type enthusiasts, designers, and builders for a digital future. We are still learning how to operate in this nascent space, alongside many others. 
Below, we'd like to directly address the understandable skepticism that many shared in response to our post. 
Are you selling Helvetica, or pieces of it, as an NFT?
No. We have given Helvetica Now Variable, the most digital-friendly version of the typeface, to a set of prolific (but wildly different) artists from around the world, to create art using Helvetica. While each artist will have a collection of completely unique artwork, Helvetica will be the common thread.  
Is this a scam?
We know there are many questions of authenticity and legitimacy related to NFTs. Our intention with this project is to produce a legitimate collection with access to prolific artists from a variety of disciplines. We will share more about the artists in the coming weeks, but they are well-known, respected, and were personally invited by the team at KnownUnknown. One thing we have learned in the early stages of web3 is that for a project to be trustworthy, it must have co-creators that have reputational value in the "real world" – that is –  pulling a "scam" on their audience would risk ruining their reputation. We are a well-known brand. James and his growing KnownUnknown team have a strong history and reputation, as do each of the creator partners that they've brought on to the project. We cannot guess or comment on the value of these NFTs over time, but we can say that the spirit of this project is to engage the design community, not to ride the wave of NFTs for a short-term financial gain. 
This is bad for the environment.
Justifiably, much of the criticism of new blockchain technology in public discourse centers on the environmental impact. Like most people and organizations, we had very little institutional knowledge on blockchain technology just a year ago. When we embarked on this project, it was very important for us to engage with a blockchain partner that would not be harsh on the environment. Moreover, it was very important to our artists that we partner with a sustainable provider—in some cases it was a deal-breaker—which was a demand we were happy to meet.  
The predominant blockchain used for NFT minting relies on what is known as a "proof of work" mechanism, requiring considerable energy allocation. After much review of other "proof of stake" chains that are more environmentally friendly, our project decided to partner with Avalanche ($AVAX). We will be publishing an article in the coming weeks that further details exactly why and how we came to this decision, but when we met with the Avalanche leadership team, they truly impressed us with their roadmap, their focus on sustainability, and the balance of cost & energy efficiency. For now, to learn more about the different of proof of work vs. proof of stake, check out this article from Coinbase that breaks it down a bit further. 
This is a cash grab.
Our goal for this partnership is to contribute to a long-standing community, to add value to designers, and to celebrate the value of typography. Within our smart contracts, we have capped the "gas" or marketplace fees, something that we hope will protect the buyers of these NFTs from paying exorbitant fees while protecting the participating creators (artists) from downstream revenue dilution. We have also ensured that each creator will receive the largest share of any revenue generated from this project, both as an ordinary sale and in the secondary market. Monotype and KnownUnknown are equal partners on the remaining share. KnownUnknown is also working with a provider called ThirdWeb to process smart contracts, which will enable individuals to purchase the NFTs using $AVAX (Avalanche), with another cryptocurrency, or even with a credit card. Creating an "on-ramp" for people to start engaging in the NFT ecosystem is another goal of this project as we realize many designers have not ventured into NFTs as yet. 
As we've worked to create the partnership agreement between all of the co-creators, we've ensured that each artist will retain the IP rights to the art they create and sell as NFTs. Any other commercial or promotional effort they'd like to do with the art is entirely up to them. We, of course, retain the rights to the Helvetica Now Variable typeface itself. 
We want to fully –acknowledge that this is a learning process for us.
As we have built this project together with KnownUnknown and our co-creator partners, we have had to learn a tremendous amount as a team and as an organization. You may have seen some of the articles and thought leadership we've recently published on the topic of NFTs for the type industry. There is enormous potential for how this technology could be applied to our industry in the future, and for us, the best way to learn is to build. Still, we know we have a responsibility to our audience and to our industry to produce projects of quality and integrity. Our intention here is to help KnownUnknown celebrate type by creating a digital community of enthusiasts around the world. We have a roadmap to publish in June where utility and value is continually added over time. And of course, we hope that you will participate in this ecosystem with us. But we also know that NFTs do not appeal to everyone. We will continue to act in good faith, work to build something you will want to be a part of, and be fully transparent about our learnings along the way – so that they can help everyone in the design community participate in this new ecosystem.  
We appreciate your feedback, both positive and critical, and will continue to consider it as we work with our partners at KnownUnknown to further build out this project. Please join the Unknown Discord channel if you'd like to stay up to speed with the project, or sign up for more information here.