Creative Characters S2 E10: Sarah Boris – On the power of defining yourself as a creative.
"
There's absolute power in defining ourselves, and I think we shouldn't shy away from it.
"
On Creative Characters, we meet creative people working at the intersection of type and everyday life. You can listen below, or on Apple, Spotify, Google Podcasts, and wherever quality podcasts are available.
Today, we're welcoming Sarah Boris, a London-based artist and designer who runs her own creative studio. Creativity seems to be in her DNA. Tune in as Marie Boulanger, Brand Designer at Monotype talks to Sarah about her experience in the arts.
Sarah has worked for some of the world's most renowned arts institutions and publishers as a designer and art director before setting up her own practice: an art and design studio. From redesigning the ICA's visual identity to creating sculptural benches for public art commissions, Sarah's practice spans from self-publishing books to art placemaking. She has also been judge president for D&AD Awards and her work was acquired by the Stedelijk Museum collection in Amsterdam.
Immersed in the arts.
There's no one road to being an artist. For Sarah, her pathway started working for arts and publishing institutions including the Barbican Centre, the London Institute of Contemporary Arts, and Phaidon Press. Her roster of studio clients have included Tate, Christie's, Thames & Hudson and The Photographers' Gallery to name a few.

Being at the Barbican gave her opportunities beyond work to connect to the cultural scene in London from exhibitions to music, theatre and film. She cites these moments as foundational and a way to further her learning in the arts. 

Today, Sarah runs her own creative practice where she produces an array of artworks, public art commissions as well as designing exhibition graphics, books and visual identities. To hear about her journey, listen to the podcast.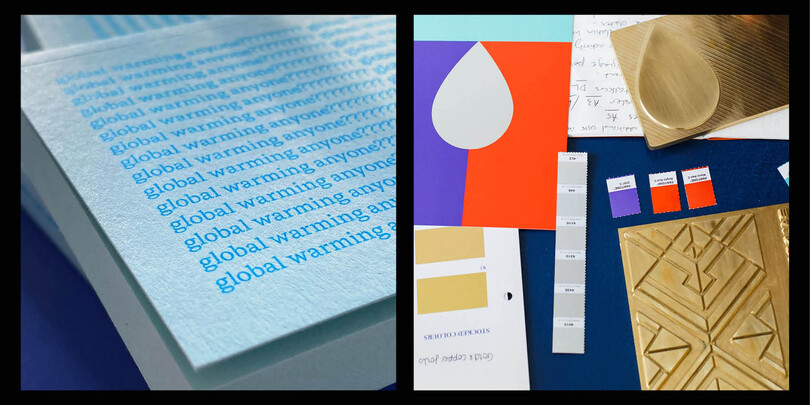 Freedom to define and re-define yourself.

Part of setting up her art and design studio included defining the scope of her work and changing her job title as her practice evolved. As an independent artist working on an array of projects, Sarah wears multiple hats: creative director, designer, teacher, publisher, editor, project manager. She has self-published books such as Global Warming Anyone? which is part of the fine art collection of New York Book Arts Center.
Cooking accidents as inspiration.
Sarah's finds inspiration in many fields including in cookery which informs her process. She was inspired by chef Massimo Bottura's cookbook, Never Trust a Skinny Italian Chef, which features a section titled "Oops! I Dropped the Lemon Tart".
Massimo describes how he accidentally broke a lemon tart, and then decided to build a recipe around the idea of breaking it. 
"That really inspired me, because I think we dismiss a lot of our work sometimes because it feels broken and that made me look again at my process. I got really inspired by all these different fields and all these different creatives beyond the visual arts."

Love visualized through type and symbols.
When looking at Sarah's recent body of work, you'll find love is a recurring theme in her work both visualized in typography and symbols. She has created custom type for the word love and amour which has deployed on a site specific installation in Saumur, a wine region in France. 


"I love taking a subject or a topic and exploring it in lots of different ways and forms and shapes." Trying new color ways and launching these as artworks. She finds Josef Albers' Homage to the Square series really inspiring.


Her recent work includes a screen-print to raise proceeds for Ukraine UNICEF (sold out) and a series of Heart Benches which combine her interests in art sculpture, design, and product design.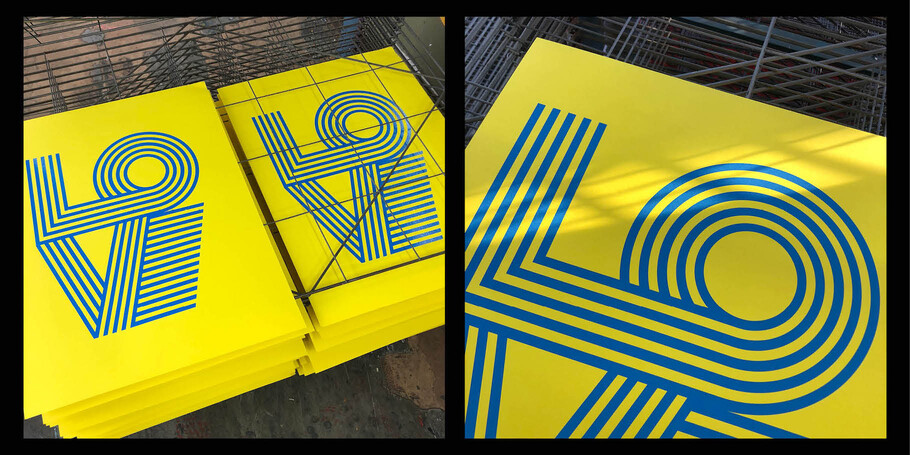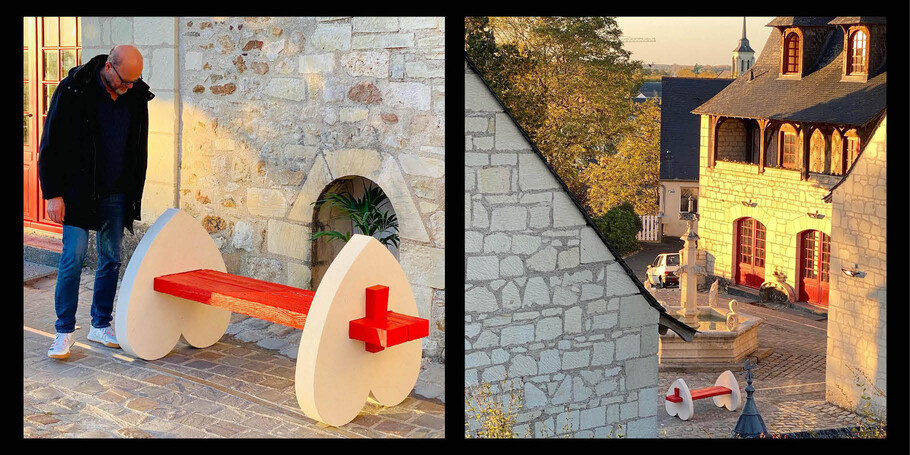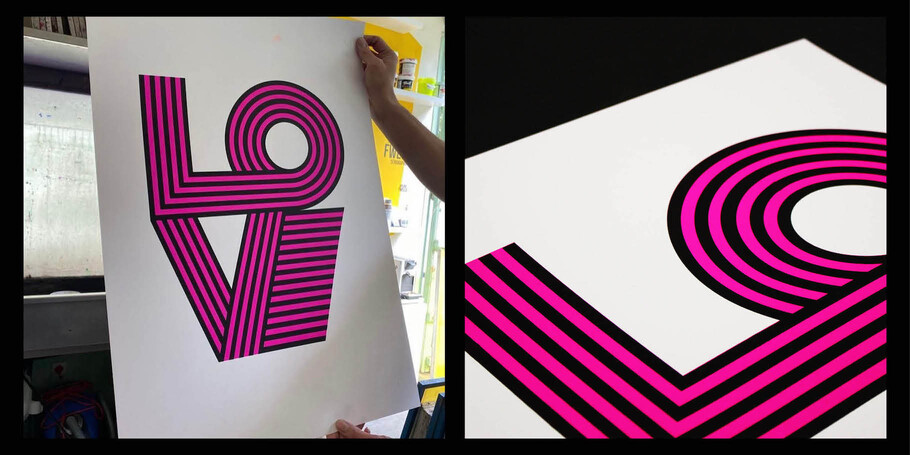 Sarah also recently created a Clover art edition inspired by Etta James' song At Last, with the lyric: my heart was wrapped up in clover. The artwork she made acts both a symbol of love and as a lucky charm.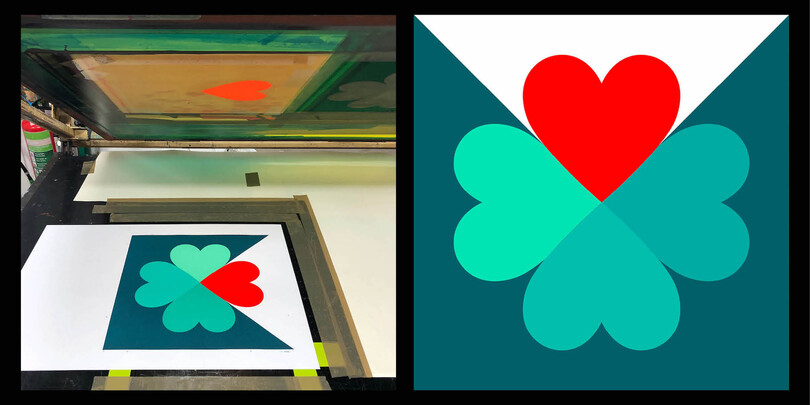 These colourful artworks somehow act as counterbalance to some of the more political artworks Sarah creates. She is keen to create more public art commissions and seeking new partnerships. If interested in commissioning a piece, contact Sarah here.
Thanks for tuning in! To see more of Sarah Boris's design work, view her portfolio at sarahboris.com or visit her Instagram to see her latest projects.
Creative Characters S2 E10: Sarah Boris – On the power of defining yourself as a creative.
SE-1-6076
Agency, Branding