M-Kit™.
An open source solution to activate type across embedded environments.
Delight users with amazing experiences. M-Kit™ modules deliver font rendering IP technology for any open source environment that uses FreeType libraries – including Android devices – and the popular text shaping tool Harfbuzz.
Dynamic text.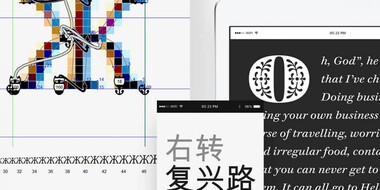 Enhance responsiveness with M-Kit's Edge™ Module.
Deliver crisp, dynamic text and anti-aliasing with our edge-tuning, hinting and grayscale rendering technology in 2D and 3D environments — and enhance responsiveness to viewing conditions — in real time.
Efficiency.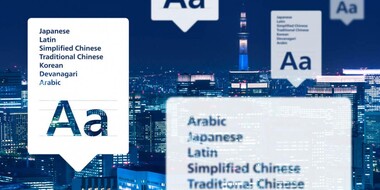 Maximize efficiency with M-Kit's FontLinker™ Module.
Make your on-screen type extraordinarily efficient by linking a font into several sets and only loading data once — whether in multiple languages, regions, or scale.
Unstoppable benefits to your organization.

Technical benefits
Configuration head-start

Monotype's in-house embedded type expertise offers optimal rasterization parameters

Resource efficiency

Minimal storage and power use help you keep a small footprint and low overhead, even in the smallest, most memory-constrained devices

Implementation flexibility

M–Kit's support for open source libraries expands integration even further, to popular text shaping tool HarfBuzz

Design for fragmentation

Put an end to multiple SKUs for the same product, even in multiple languages or versions. Build once, and M–Kit handles variations in type
Business benefits
Brand continuity

M–Kit allows your UI to stay true to your intended vision, keeping your brand intact on billions of devices and displays

Enhanced user experience

Tight appearance handling and pin-sharp text give both design engineers and brands more control over how text looks, even in suboptimal conditions, giving end-users the best possible UX experience

Global deployment

Deliver a compelling, on-brand user interface that includes global font support, and reach a cross-platform, worldwide audience with a single application

Optimized costs

Subsequent releases (or after-market inventory) won't require new development or a redesign to display new content. Create your text once, and you're good to go-to-market