#CreativeMatters: Design that inspires, informs, and brings us together.
"
The creativity of the response must match the unique nature of the crisis - and the magnitude of the response must match its scale.
"
Antonio Guterres, UN Secretary General.
Over the past several weeks, the creative community has stepped up, designing art that motivates, informs, and brings people together during an increasingly challenging time.
At Monotype, we've been keeping track of just some of the great work being produced, and have been inspired by the United Nations and World Health Organization, who issued a global call to creatives to use their talents to help. 
As a result, we've launched a series of #CreativeMatters challenges on Instagram (@bymonotype). Over the next several weeks we will be giving the community a free font or two with a relevant brief to create meaningful art, and reposting the work to spread messages of hope.
#StayHome Posters
First up, we've asked the community to design posters that help amplify the importance of "staying home" in order to flatten the curve of COVID-19. Using Hope Sans, below a few of our favorite submissions: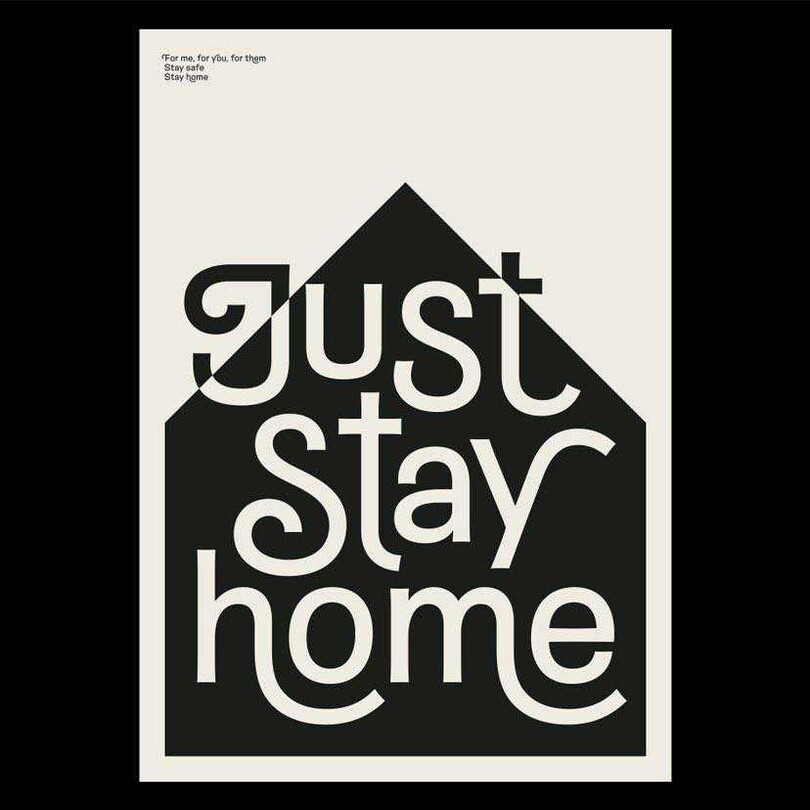 Home is where the heart is, after all. Submitted as part of a gorgeous series by @alice_makes_things, be sure to check out the rest on her IG.
Overheard during quarantine
Our next brief to designers was to create posters with fun(ny) phrases they have overheard while in quarantine, either from their families, colleagues on Zoom, or even characters on Netflix ("hey all you cool cats and kittens…"). Using Albertus Nova, below are a few of our favorite submissions:
Support Small Business
The third brief in the #CreativeMatters challenge series was to "Support Small Business." Using FS Kim, here were a few of our favorite submissions:
Messages of Hope
For our fourth challenge, we asked designers to create posters that display a message of hope in a rather dark time. Using Ambiguity, here are a few of our favorite submissions:
Thank you to everyone who has participated thus far. What's next?
Each of our design prompts and links to download the corresponding type is available on our IG, we encourage you to keep creating and we will continue to share your brilliant work.
Remember, submit your poster design by tagging @byMonotype and using the hashtag #CreativeMatters to be featured on our social channels. Be well!