Monotype's company desktop license empowers cloud access to brand fonts.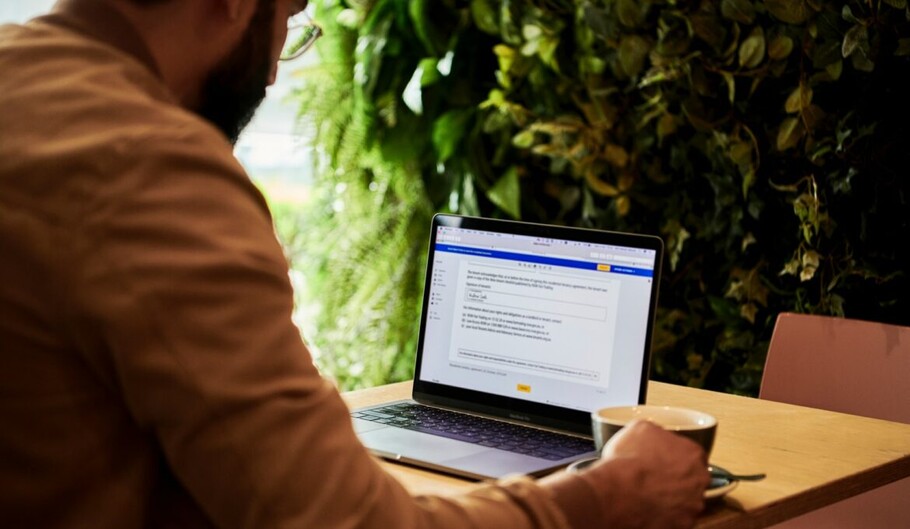 "
The more people in your company with consistent access to the right fonts means more brand consistency. 
"
Long gone are the days of zipping up folders of font files and sharing them across your organization, or even messier, embedding fonts in documents in the cloud in hopes that the design remains intact. We recently announced an expanded set of licensing rights which allows all employees within an organization to access Commercial Production Fonts in their desktop environments. 
The announcement was made following Microsoft's news that brand fonts will now be enabled within the Microsoft Office 365 cloud ecosystem, offering an immediately valuable use case for this new licensing structure.  
What are desktop rights? 
Desktop rights are common licenses that apply to typefaces that are installed on a user's computer, which can be used for several different purposes such as designing presentations, brochures, or print advertisements. As organizations increasingly rely on remote work, the need for employees to have consistent access to high-performance creative assets has never been greater.  
More access means more consistency.
Today, many brands aim to manage desktop rights through a more manual process, but large organizations often struggle to scale access to their full employee teams. This causes friction between collaborators who have differing access to font files. It can also lead to missing fonts when projects are shared between team members. Monotype's Company Desktop license makes it easy for employees and collaborators to create seamlessly while using the right fonts to create on-brand presentations and documents. The more people in your company with consistent access to the right fonts means more brand consistency.  
How to get Company Desktop rights for your organization.
Company Desktop rights are being made available within Monotype Fonts subscriptions. Monotype Fonts is the only on-demand font service designed by creatives, for creatives, making it easier for brands and creative teams to create memorable designs. With access to more than 36,000 fonts, including the ability to import your own brand fonts, Monotype Fonts users can share their work in the cloud, allowing them to collaborate and deploy fonts from anywhere.
Now, with the addition of enhanced desktop rights, enterprise brands can proliferate their brand identities in even more environments.
Covering all employees, as well as affiliates working on behalf of the organization, the license is priced per year and per number of production fonts, scaling based on the total number of employees within an organization.
To learn more about Company Desktop rights, and to view packages that might align with your brand's needs, visit our website.