The Burlingame™ typeface family from Carl Crossgrove is a sturdy typeface with open, clear shapes that offer high legibility, even in constrained digital settings, or in challenging print environments such as tiny pharmaceutical labels. The design performs with strength and grace at any size. It's a multifaceted, multipurpose typeface family – a perfect addition to the Monotype library.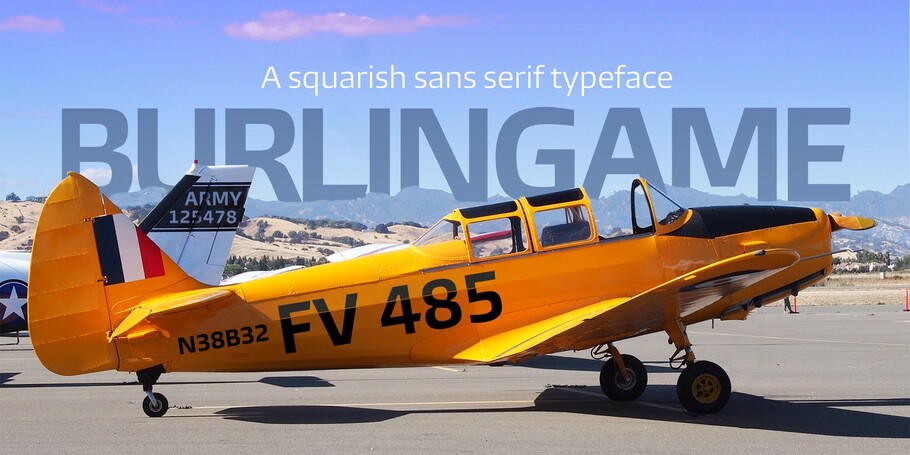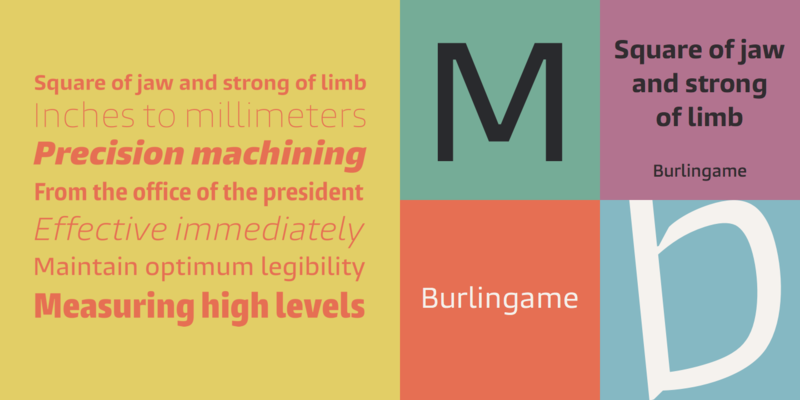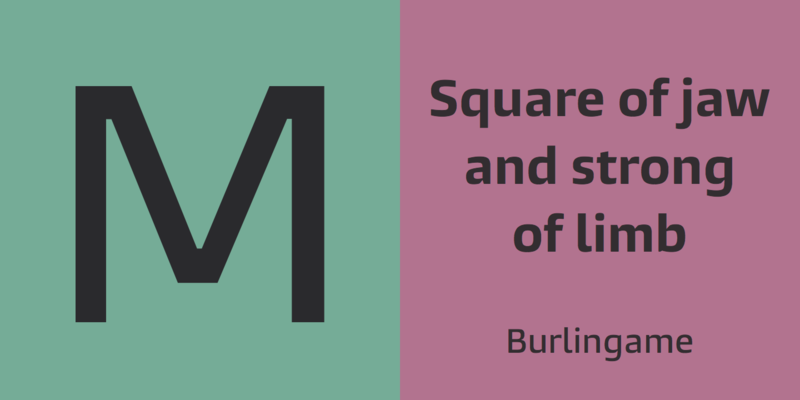 Designers
Foundry
Classification
Sans Serif
Clear
Legible
UX
VR/AR
About Burlingame
Burlingame is a multi-purpose font family that started out as a single typeface with a more specialist purpose. There's a clue in the name: it was originally intended for a game identity. It has found a wider purpose following pioneering investigations by Monotype into the legibility of vehicle displays. The research revealed a set of optimum criteria for dashboard display fonts: large counters and x-heights, simple shapes and a loose spacing of characters .
A search of Monotype's own library turned up nothing that fitted the bill exactly, so Carl Crossgrove was asked to develop his game font, Burlingame, with its open, clear shapes, into a family of faces that could meet the high-performance demands. His refinements, increasing the x-height, loosening the spacing and paring down the corners, improved the clarity and led to a design in two widths and nine fine weight grades, suited to a wide range of uses, from packaging and publishing to game and motion graphics.
Designers

Carl Crossgrove
Carl Crossgrove is a Senior Type Designer at Monotype. From Carl's early interest in calligraphy and drawing, through his youth and college years studying fine arts and book arts, to his eventual degree from Rochester Institute of Technology in Printing/Typography, the constant thread in Carl's life has been his fascination with letterforms.
Continue reading.
Behind the font highlights the people and process behind the fonts you love and use. This installment features Carl Crossgrove of the Monotype Studio.
We've long admired the incredible work of Fontsmith Founder Jason Smith and his team of designers, and we're proud to welcome them to the Monotype family.