Alternate Gothic
Robust, dark, and coolly competent.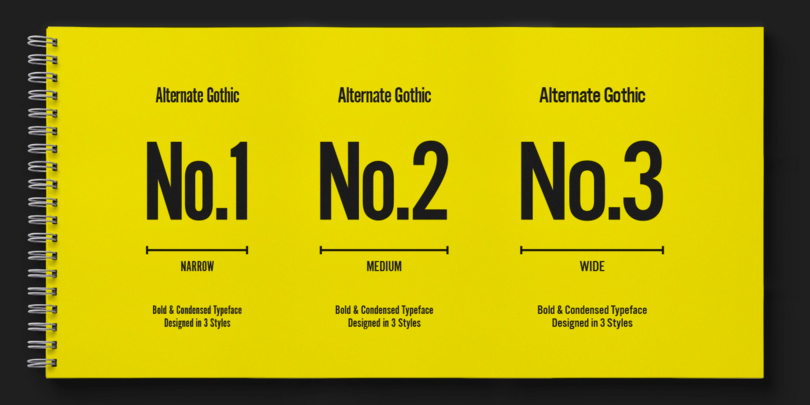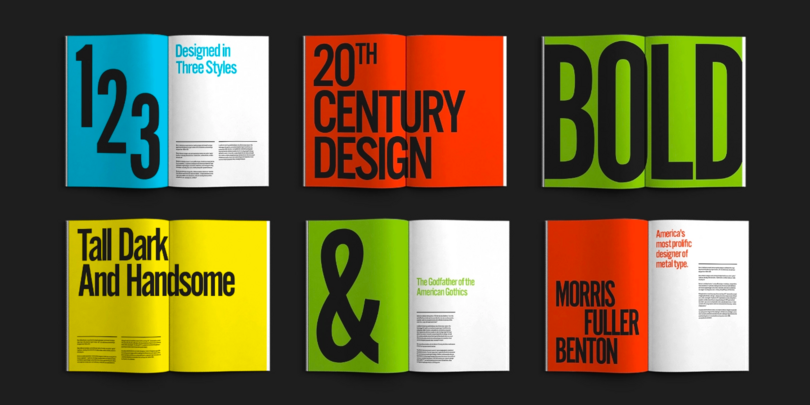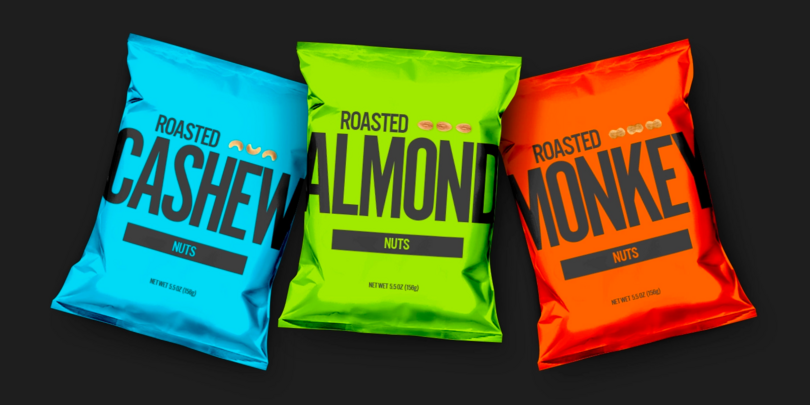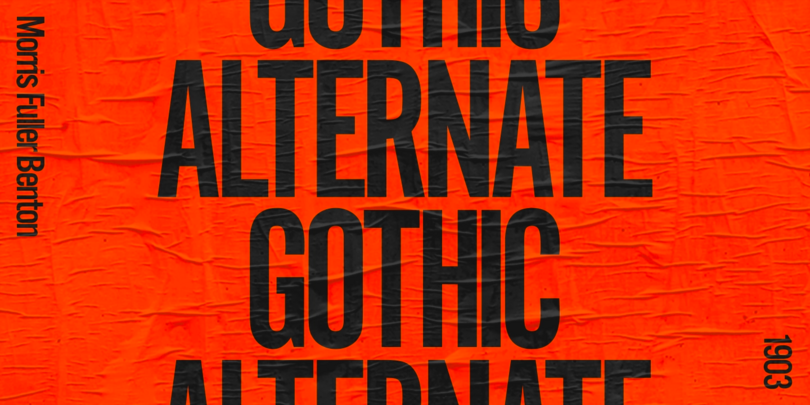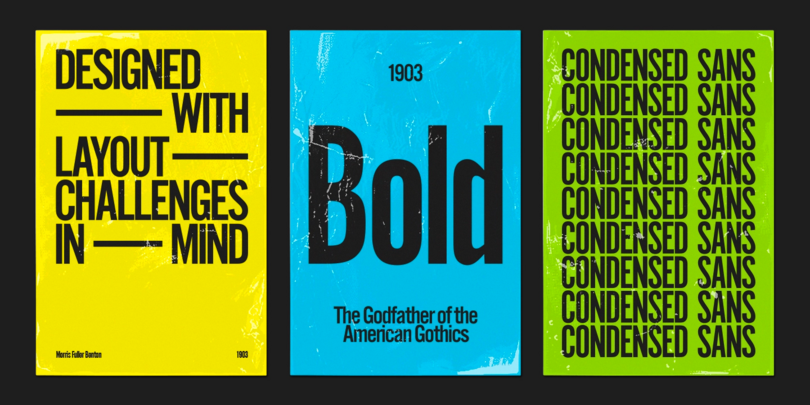 Alternate Gothic was designed by Morris Fuller Benton for American Typefounders Company in 1903. All three weights of Alternate Gothic are bold and narrow. In fact, this face is essentially a condensed version of Benton's other well-known sans serif types, Franklin Gothic and News Gothic. In the early twentieth century, the modern concept of type "families" had not yet been formed — and though Benton designed these sans serifs to harmonize with each other, the foundry gave them different names.
Robust, dark, and coolly competent, Alternate Gothic is a good choice when strong typographic statements must fit into tight spaces.
Baskerville
The ultimate typographic book.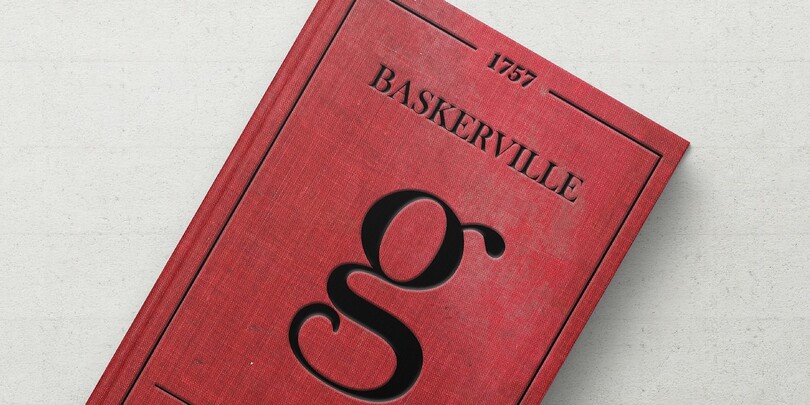 John Baskerville spared no effort to create the ultimate typographic book. He prepared deep black inks and smoothed paper to show to full effect the letters that he had John Handy cut from his own brilliant designs, based on a lifetime of calligraphy and stonecutting. Punches and matrices survive at the Cambridge University Press.
The present design is an accurate recutting, with particular attention to George W. Jones' revision from the metal of Baskerville's English (14pt) roman and italic in 1929 for Linotype & Machinery Ltd; Mergenthaler Linotype imported this design to the USA two years later.
Century Gothic™
A spaciously modern update.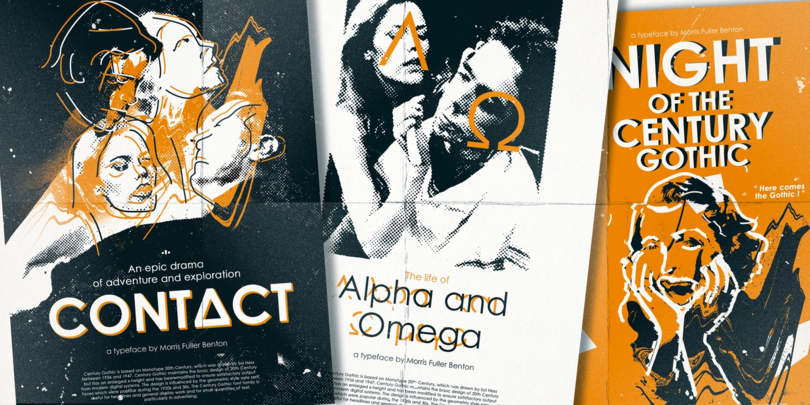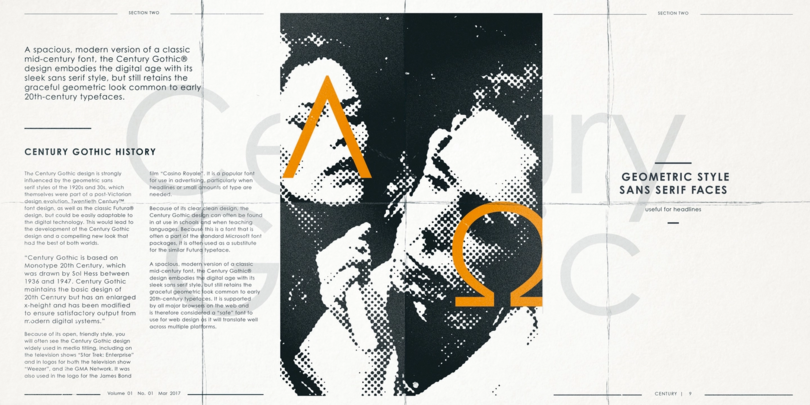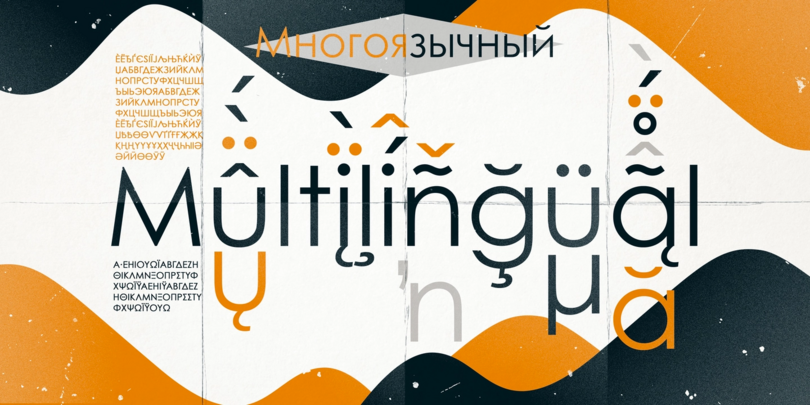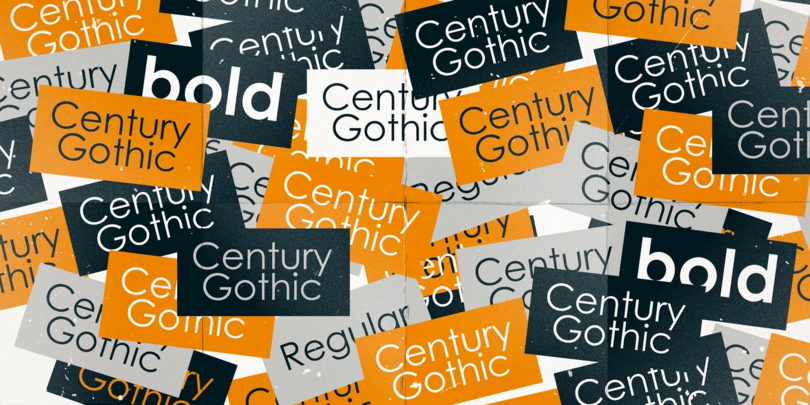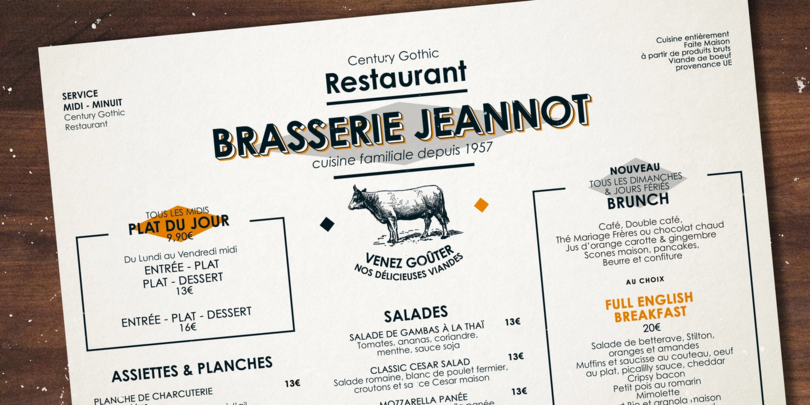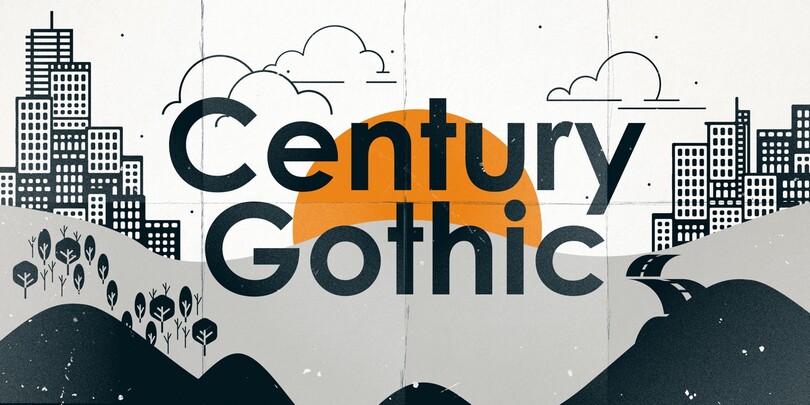 A spaciously modern update to mid-century design, Century Gothic™ embodies the highly sought-after assets of the digital age with its sleek sans serif style while remaining true to the gracefully geometric look of the early 20th-century typefaces it was inspired by.
Its clear, clean design allows for legibility at almost any size and its wide range of styles give it the stamina to thrive in bodies of text as well as in display settings. Century Gothic is appropriate and appealing for myriad typographic applications' from high-resolution print and large-scale signage to low-resolution text displays and mobile devices.
Classic Grotesque
Positively grotesque.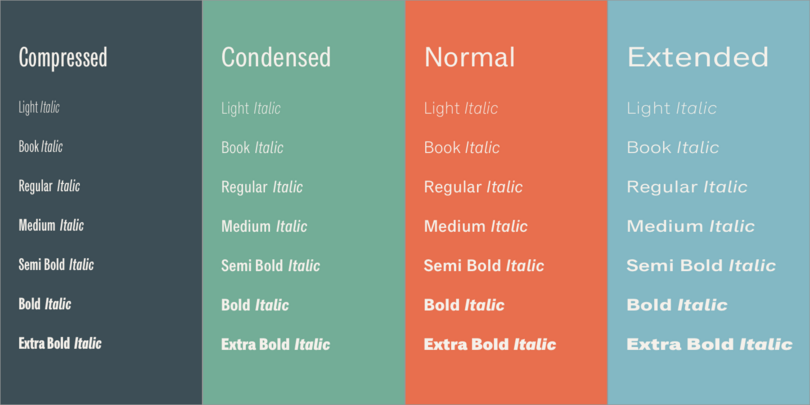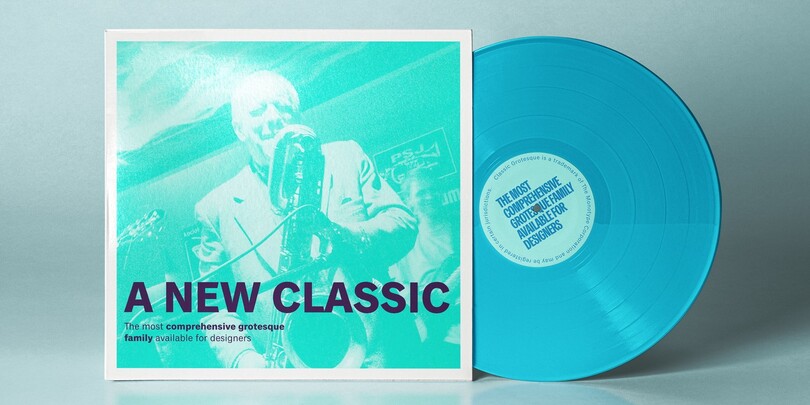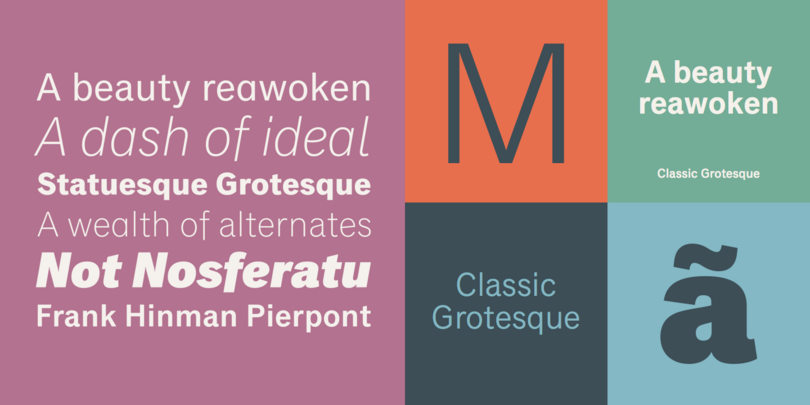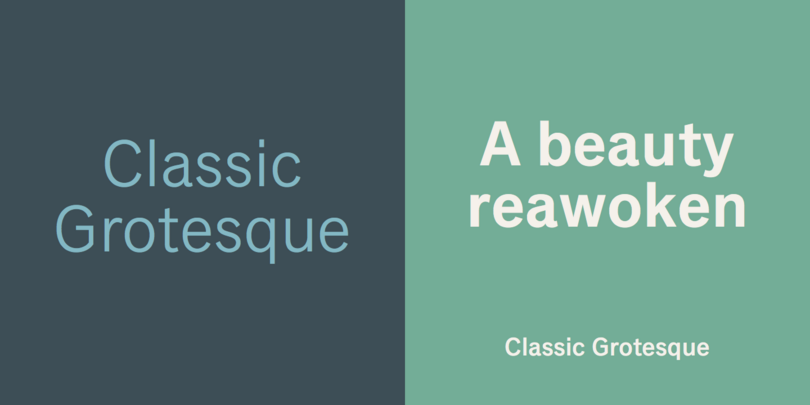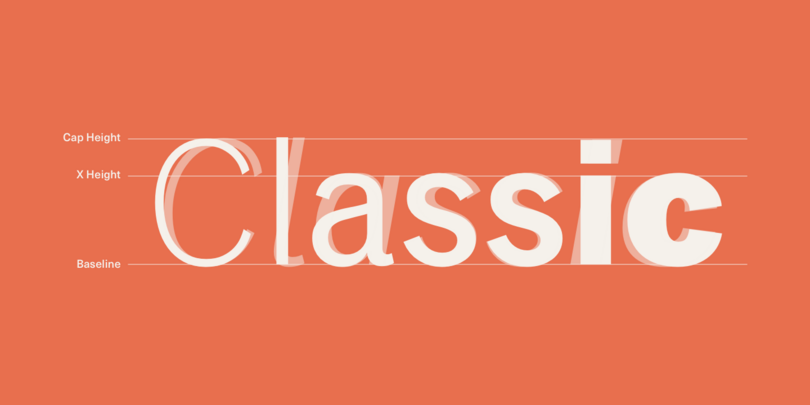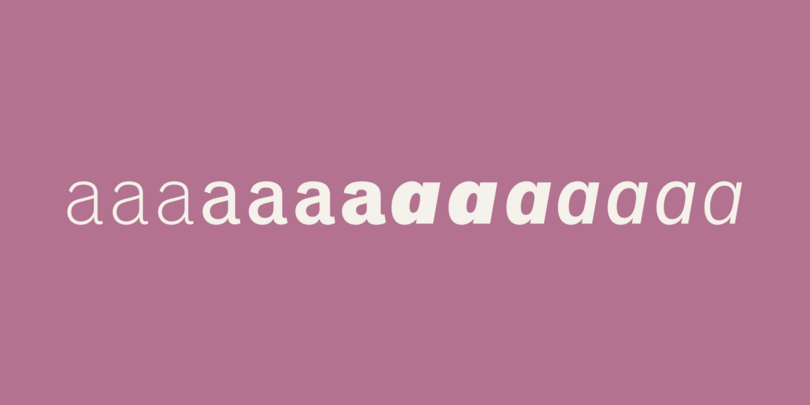 The growing popularity of grotesque typefaces meant that many new sans serif analogues were published in the early 20th century. Setting machines were not compatible with each other but all foundries wanted to offer up-to-date fonts, and as a result numerous different typeface families appeared that seem almost identical at first glance and yet go their separate ways with regard to details. One of the first fonts created with automatic typesetting in mind was Monotype Grotesque®.
Although this typeface that was designed and published by Frank Hinman Pierpont in 1926 has since been digitalised, it has never achieved the status of other grotesque fonts of this period. But Monotype Grotesque was always one of designer Rod McDonald's favourites, and he was overjoyed when he finally got the go-ahead from Monotype in 2008 to update this "hidden treasure".
Bodoni
Timeless style.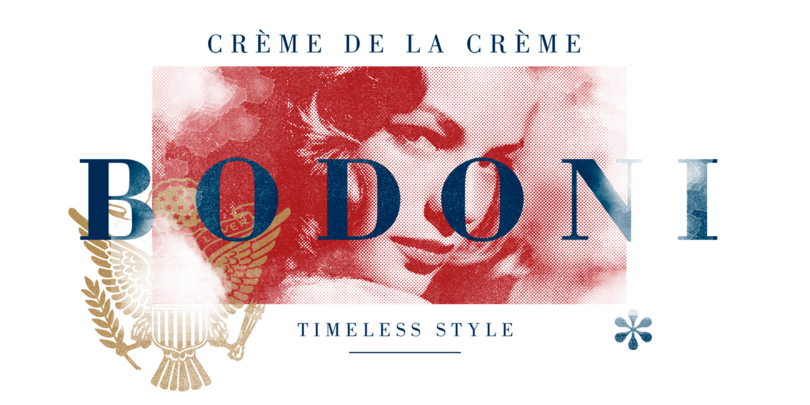 Morris Fuller Benton started the Bodoni revival with this version for ATF in the early years of the 20th century. We consider it the first accurate revival of a historical face for general use. Sturdy and a little mechanical in the 19th century tradition, this is the Bodoni series familiar to us all.
DIN Next®
Will never go out of style.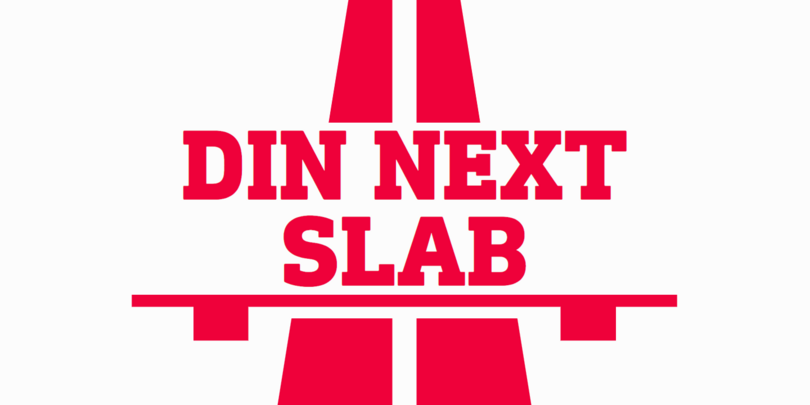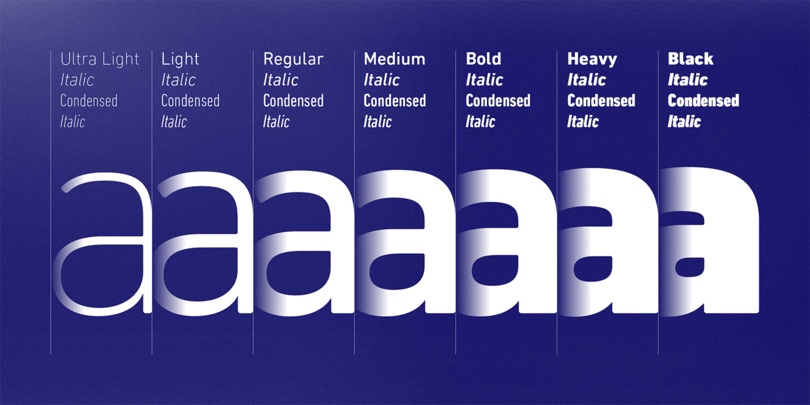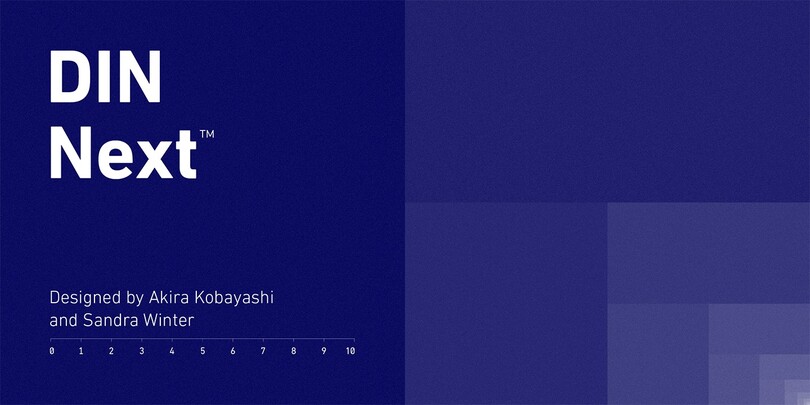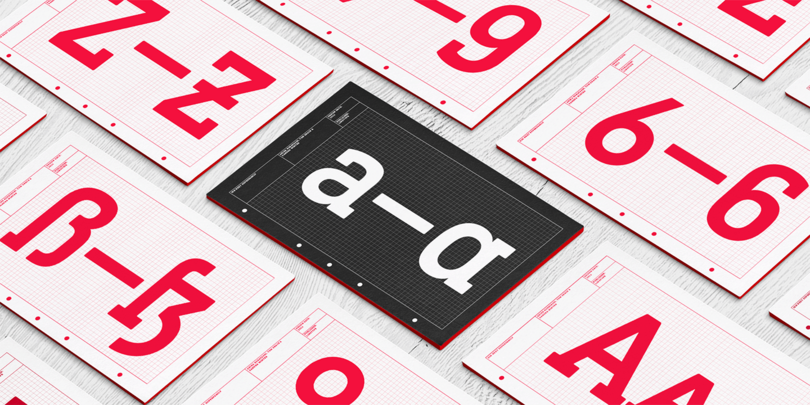 DIN has always been the typeface you root for—the one you wanted to use but just couldn't bring yourself to because it was limited in its range of weights and widths, rendering it less useful than it could be. The century-old design has proven to be timeless, but modern use cases demanded an update, which resulted in DIN Next—a versatile sans serif family that will never go out of style.
This classic design turned modern must-have includes seven weights that range from light to black, each of which has a complementary italic and condensed counterpart. The family also included four rounded designs, stretching the original concept's range and core usability. DIN Next also boasts a suite of small capitals, old style figures, subscript, superscript and several alternate characters.
Gill Sans®
A modern British classic.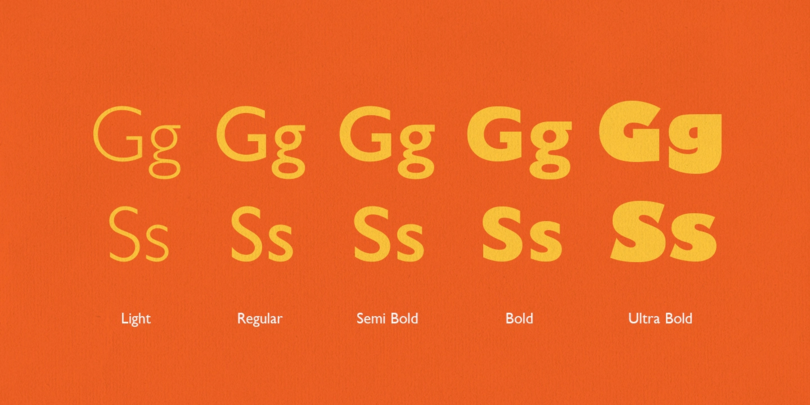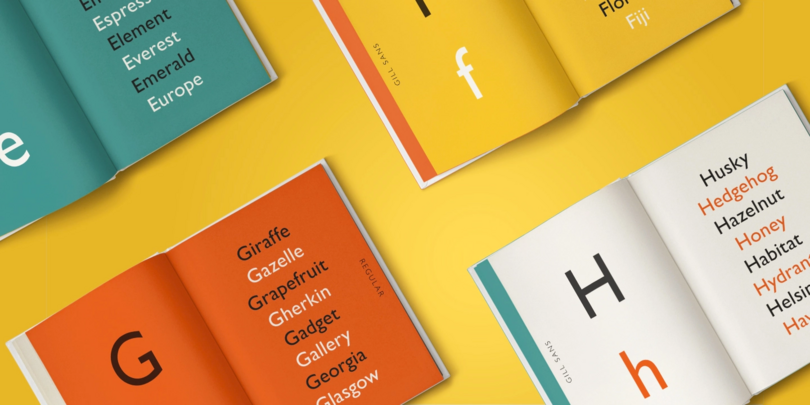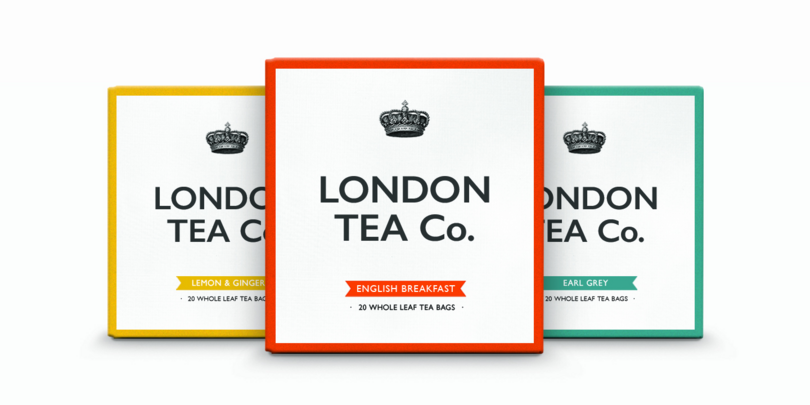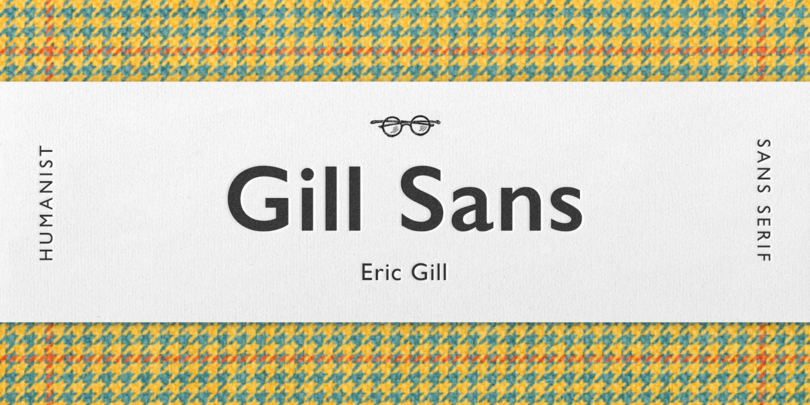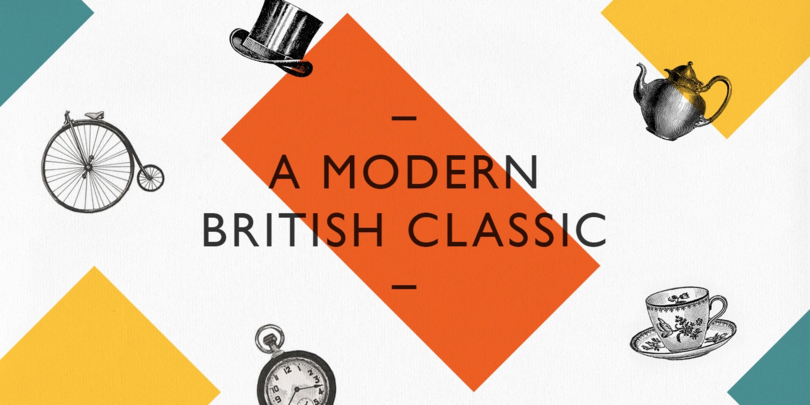 Gill Sans is a humanistic sans serif family that, while is considered by many to be quintessentially British in tone and concept, has been used in virtually every country and in nearly every application imaginable. Gill Sans has reached this level of near-ubiquity for one simple—and very good—reason: it is an exceptionally distinctive design with a potential range of use that is almost limitless.
This toolkit family includes a wide range of styles including the standards such as Light—which is open and elegant—and a Regular that, with its flat-bottomed d, flat-topped p and q and triangular-topped t, has a more compact and muscular appearance. Its Bold styles tend to echo the softer, more open style of the light while the extra bold and ultra bold have their own vivid personalities, but each of them would make for an eye-catching headline. Take into account the family's many weights, including condensed and extra condensed designs, and extended language support and you have yourself a tool you'll be thrilled to return to, time and again.
ITC Conduit®
No-nonsense.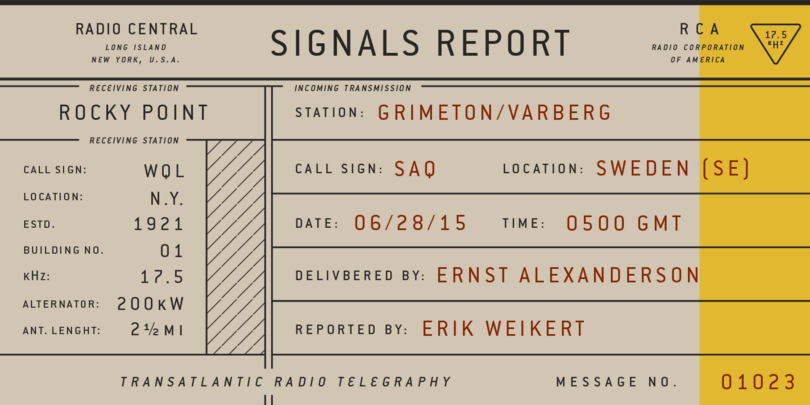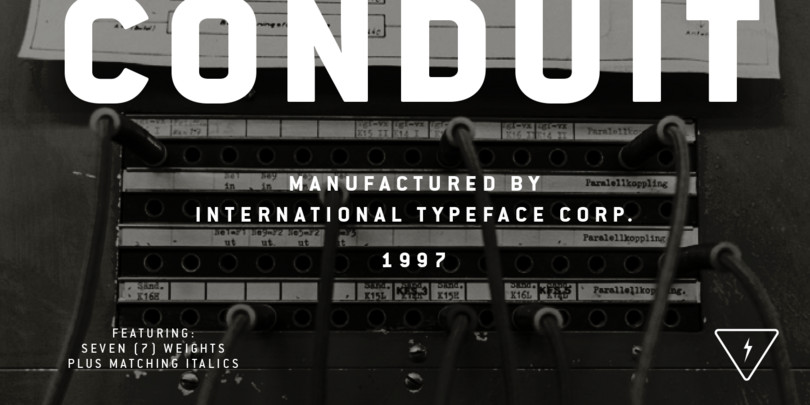 A no-nonsense modern sans serif design, the ITC Conduit type family embodies an earnest vernacular spirit. Its designer, Mark Van Bronkhorst, explains: "It's the kind of lettering you might find on boilers, assembly diagrams, and desiccant packets," he explains. "It's plain, grid-based, visually incompetent, yet legible and direct."
Brilliantly assembled from a typographic kit of parts, ITC Conduit's letterforms project a coolness, without feeling austere or unapproachable. It's an excellent choice for publication, packaging, or even wayfinding design systems.