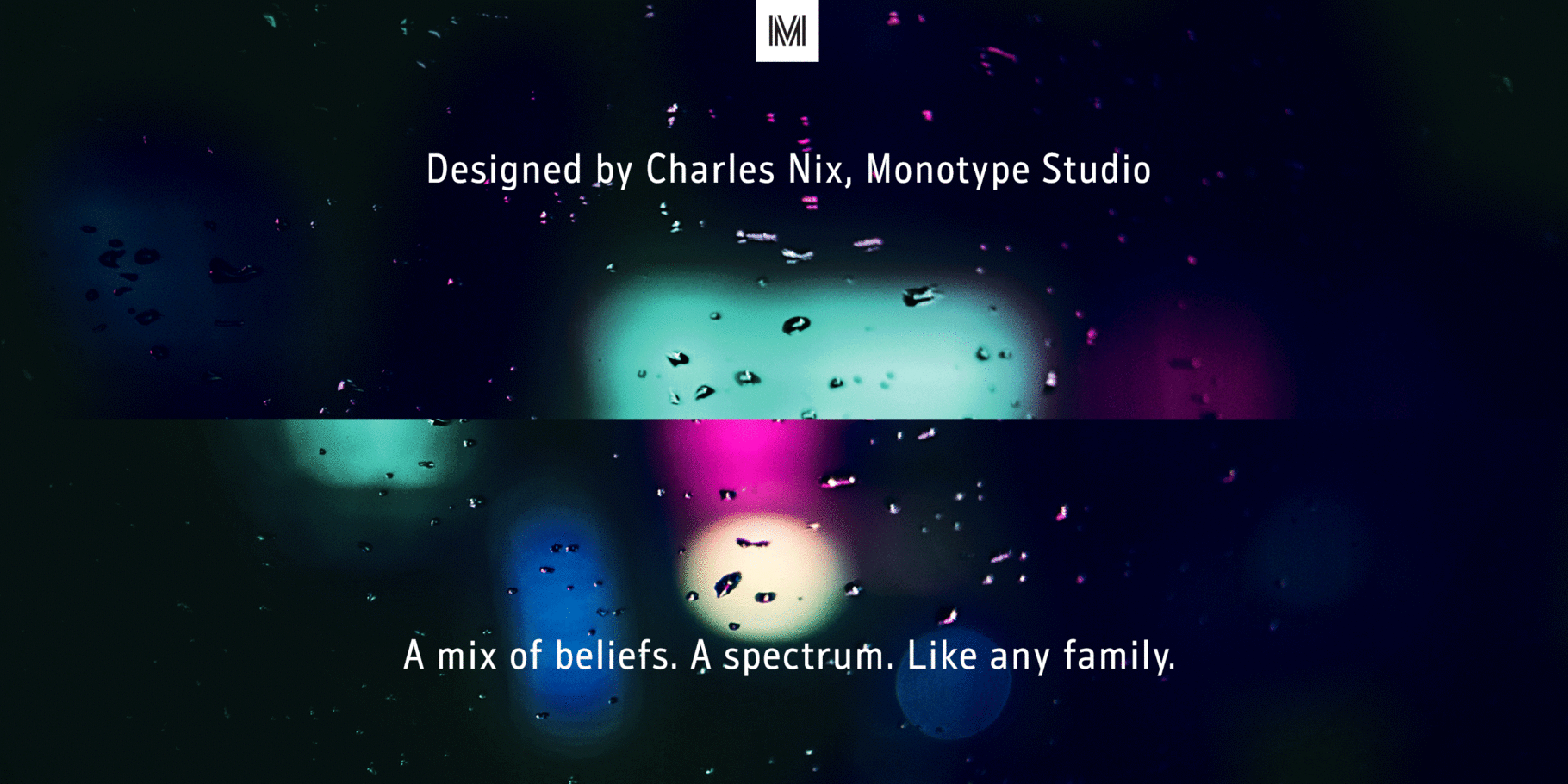 Ambiguity™
A mix of beliefs. A spectrum. Like any family.
Ambiguity embraces both tradition and radicality, as well as generosity and thrift, encouraging us to question our beliefs about the intersection of style and meaning. With five distinct states of being—Tradition, Radical, Thrift, Generous and Normate—Ambiguity merges established concepts with inverse proportions, creating an exciting tool for tweaking text and expressing a range of attitudes and beliefs—from conventional to unorthodox and frugal to extravagant.

Escape normality. Celebrate difference. Embrace the spectrum. Ambiguity, from Monotype.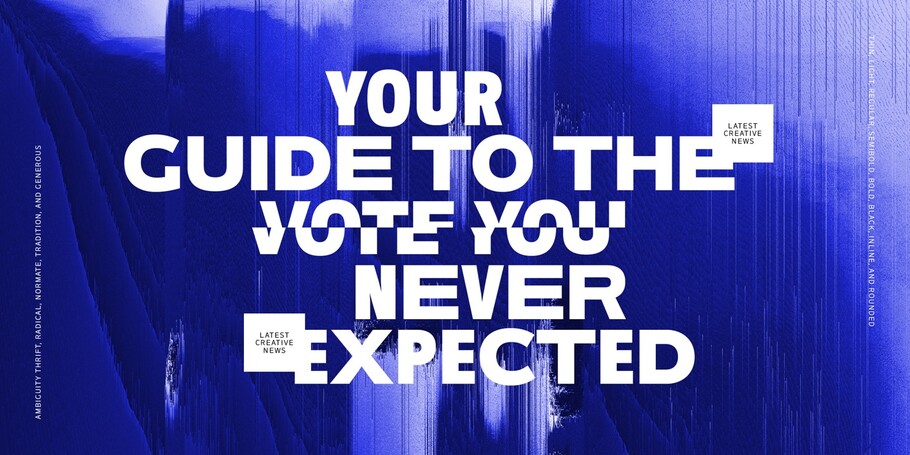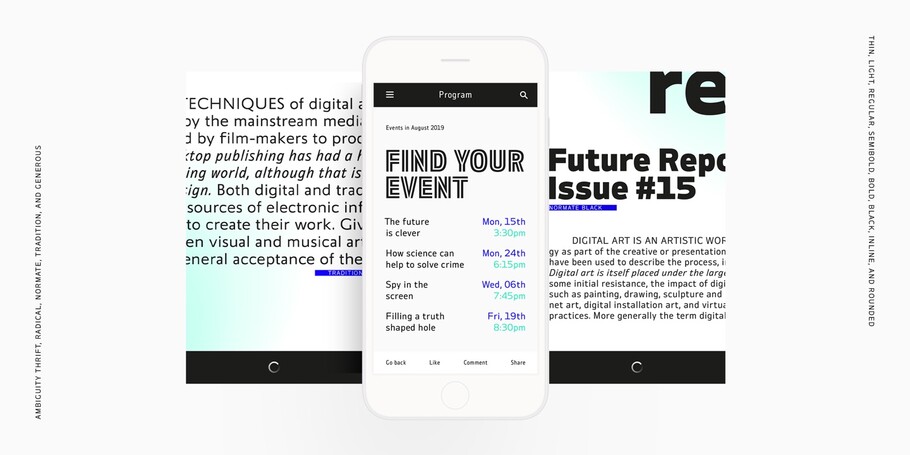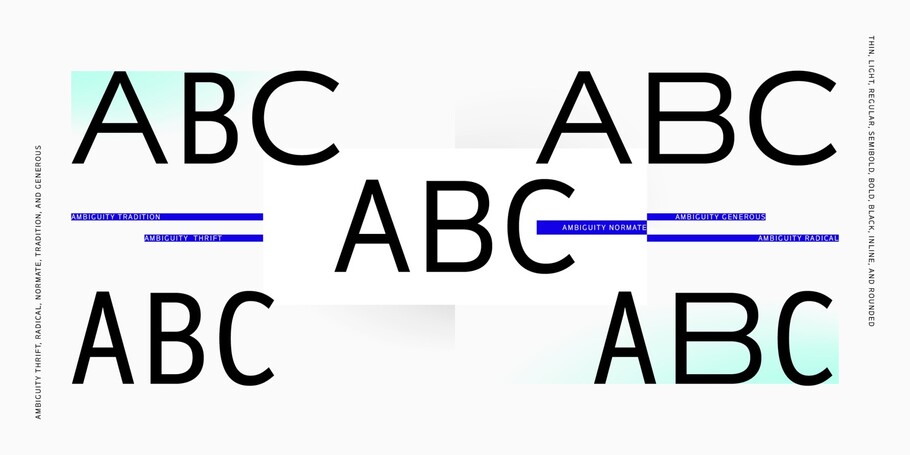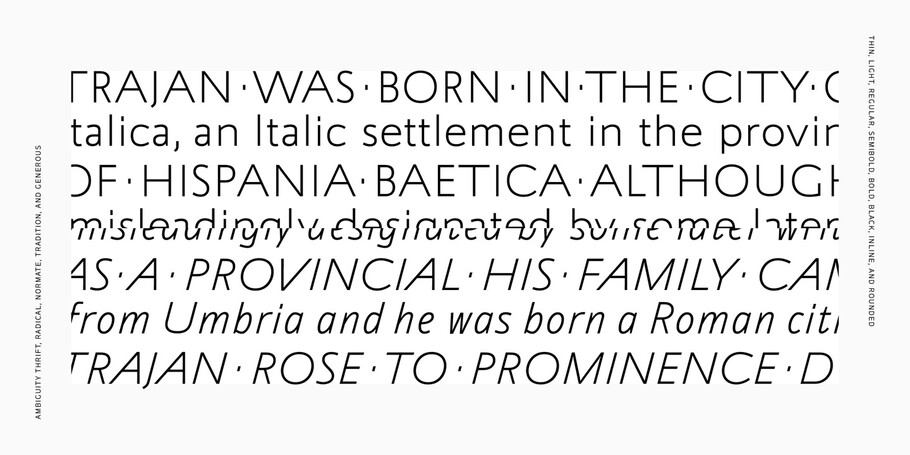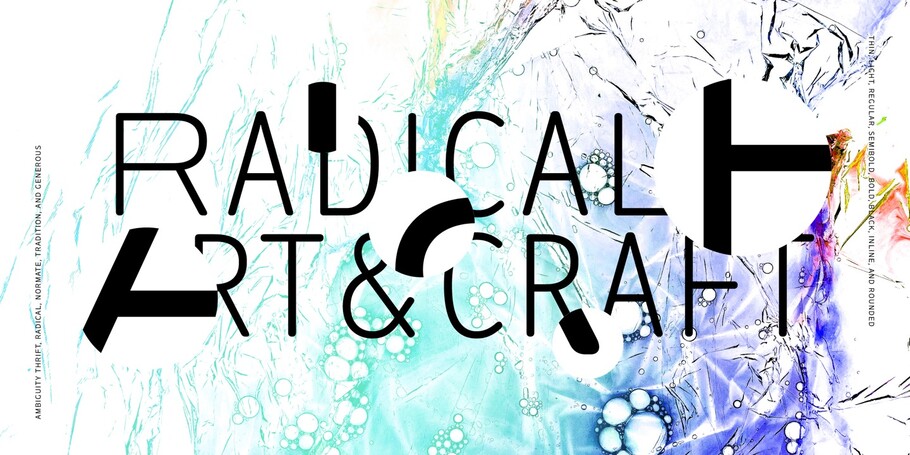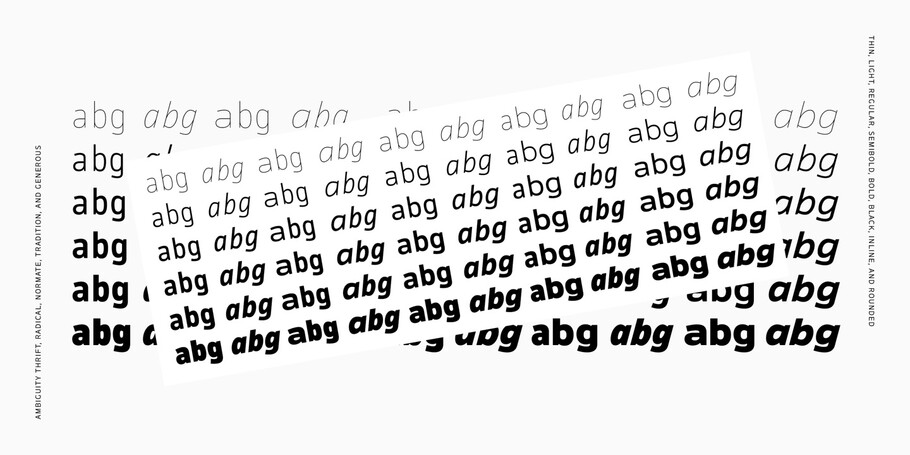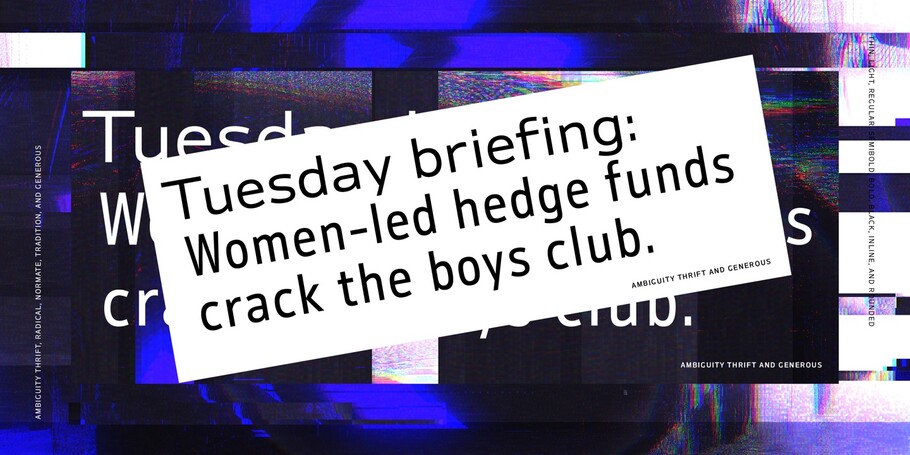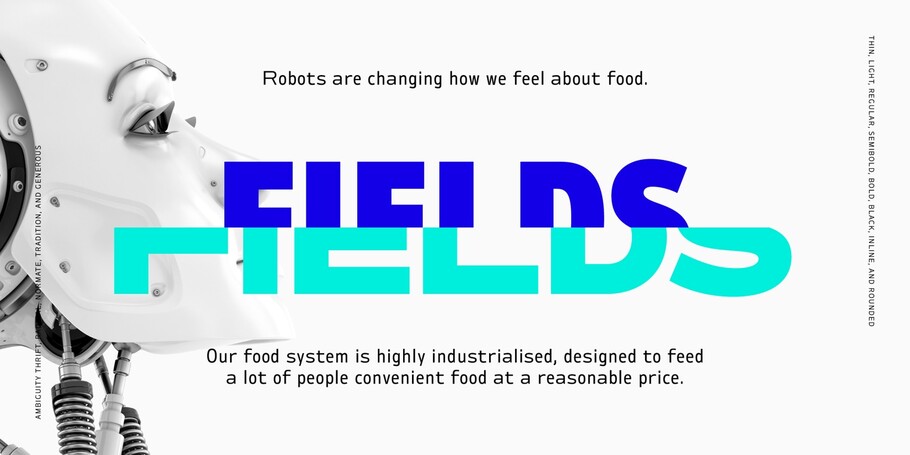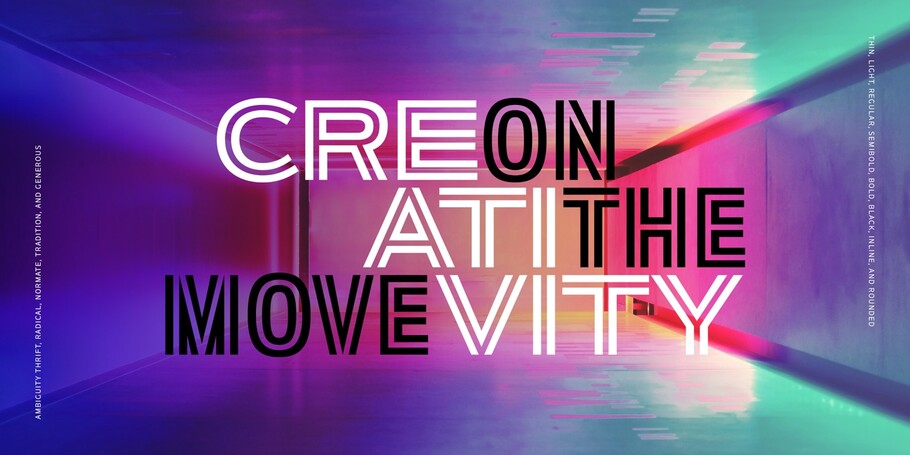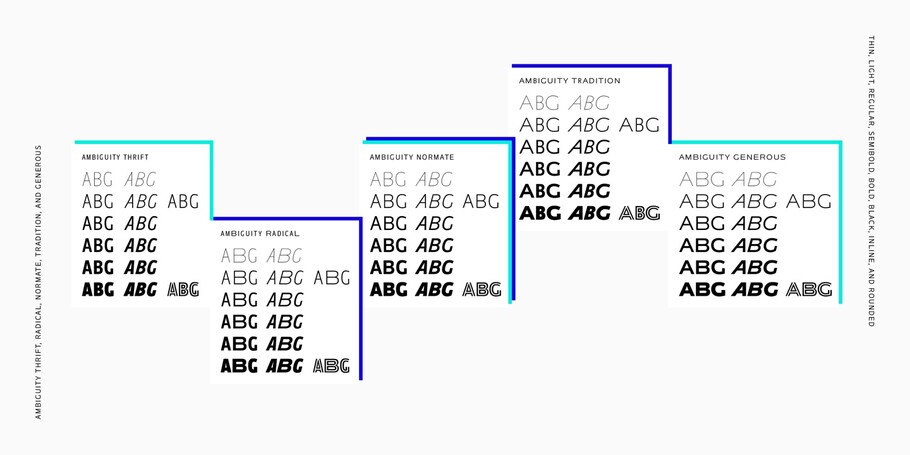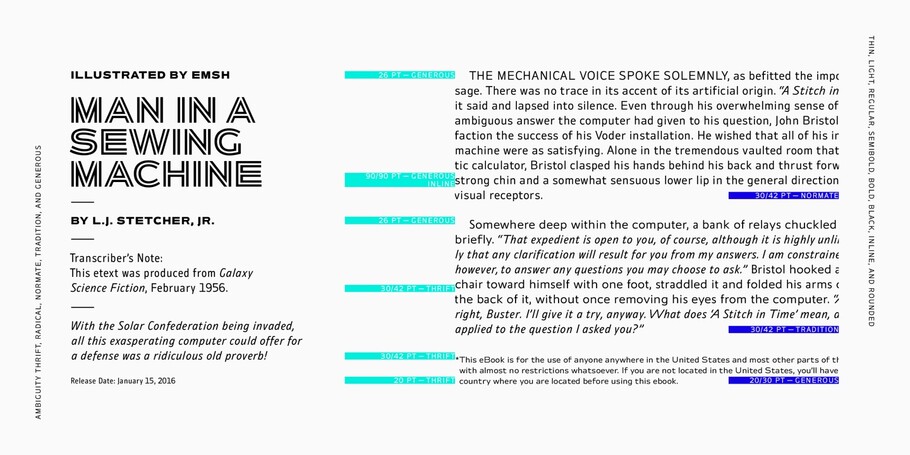 Designers
Foundry
Classification
Authoritative
Calm
Clear
Conservative
Contemporary
Contrarian
Curved
Detailed
Display
Elegant
Energetic
Fun
Generous
Geometric
Imposing
Legible
Light
Luxuriant
Moderate
Modern
Precise
Provocative
Quirky
Radical
Serious
Thrifty
Traditional
Unexpected
About Ambiguity
Ambiguity was inspired by the idea that utopia is within reach if we embrace ambiguity and fluidity as states of perfection. Nix challenged his own notions of traditional proportions, contemplating the sources and consciously contradicting them. The output is Ambiguity, a typeface with five "states" of letterforms, providing a diverse palette of fonts for designers and brands wanting to both challenge and express their typographic voice.
Designers

Charles Nix
Charles Nix is a designer, typographer and educator. He has designed hundreds of books and typefaces. Charles taught for over 20 years at the Parsons School of Design, where he served as Chairman of Communication Design.
Continue reading.
Monotype introduces Ambiguity, a typeface designed to effectively express a range of attitudes and beliefs.
Ambiguity, from Charles Nix, offers a chance to pause for thought, question the state of affairs, and indulge in a little bit of enjoyable discomfort.