Creative Characters S3 E5: Changing the game with Maureen Raisch.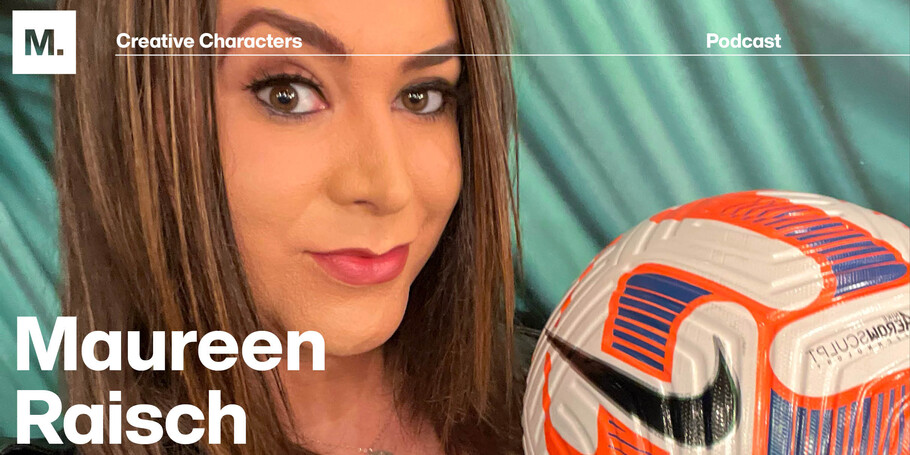 "
We're raising the game, and we're raising it for these women that deserve it…I want the branding, logos, typography story, and visuals to reflect the level of sport, talent, and game they deserve. Now it's time.
"
On Creative Characters, we meet the people and personalities behind the brands, campaigns, and designs we love. You can listen to the podcast on Apple, Spotify, Google Podcasts, and wherever quality podcasts are available. 
Maureen Raisch has spent the past 18 years designing for some of the biggest names in professional sports - from MLB team rebrands to marquee events for the NHL and NFL, including the Super Bowl. Now, as she embarks on a new journey as the first-ever Creative Director for the National Women's Soccer League, Maureen reflects on the importance of visibility and inclusivity in sports branding, the power of design to elevate women's sports, and what she calls her own "personal rebrand."