Read the Report: Type Trends 2023.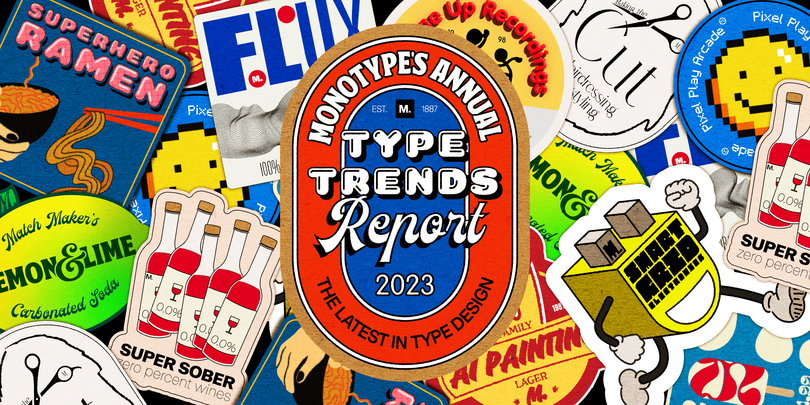 Now, more than ever, our lives and our design work are constantly in motion. This year's type trends report is an opportunity for reflection and projection, a pit-stop along the way, to help you charge up and plan for the year ahead. The trends report in front of you is a scenic overlook, a landscape snapshot worth capturing.
With this report, you'll discover: 
A pulse check on what's happening in the design and type community  

Agencies, designers, and brands pushing boundaries in the creative industry 

Advancements in technology (hello, AI) and their impact on design 

A glimpse into the future of typography 
Read the Report: Type Trends 2023.
SE-1-6396
Branding