Creative Characters S3 E4: Making the Monotype Type Trends report with Terrance Weinzierl and Emilios Theofanous.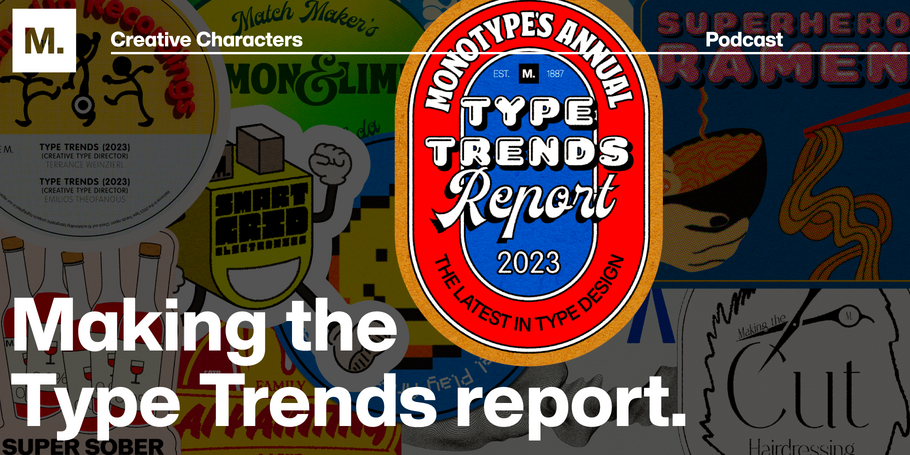 "
It's a snapshot of this river of design that's flowing full-speed in front of us, the internet is democratic in that way. Anyone, anywhere can be heard and can be seen.
"
On Creative Characters, we meet the people and personalities behind the brands, campaigns, and designs we love. You can listen to the podcast on Apple, Spotify, Google Podcasts, and wherever quality podcasts are available. 
This week, we take you behind the scenes of one of Monotype's biggest, and most anticipated campaigns of the year: the annual Type Trends report. Tune in to hear from the report's curators, Creative Type Directors Terrance Weinzierl and Emilios Theofanous on their experiences producing the report. Why do people make trends reports? What does the curation process entail? How do cultural and societal shifts influence patterns in typography and design? What should creatives do with this information? Download the report and sign up for the Type Trends virtual event at monotype.com/type-trends-2023.