Creative Characters S2 E17: 'Live' from Adobe MAX, this week's guest is: You!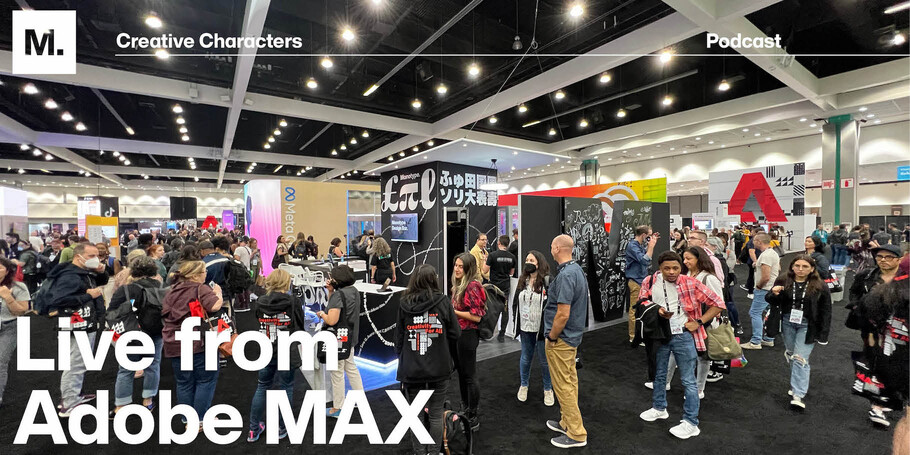 "
It's really exciting as someone who feels a lot of emotions about type to be able to think about it in a quantifiable way.
"
Michael Meer, Adobe MAX attendee.
On Creative Characters, we meet creative people working at the intersection of type and everyday life. You can listen below, or on Apple, Spotify, Google Podcasts, and wherever quality podcasts are available.
In honor of the first in-person Adobe MAX since 2019, we're switching up our blog post style to follow a 3-2-1 format (3 quotes, 2 observations and 1 question to ponder) and to include your creative voices. But first, we have some catching up to do. We just got back from Adobe MAX 2022, where we hosted a type lab, hand lettering, variable type and grafitti workshops, branded sticker making, and gave a speaking session to a nearly packed room at the Los Angeles Convention Center. Our type lab drew an hour long line at many points during the week. Inside this immersive experience, MAX attendees put on an emotiv headset and a computer read their emotional reactions to typefaces to create a heat map based on their brainwaves.
"This year we're on a big mission, which is to explore the neuroscience of type and how people's brains react to different typefaces. Fonts have been relatively unexplored for now, and we want to change that," says Marie Boulanger, Brand Designer at Monotype, who's been leading the research with Neurons, which analyzes peoples' emotional response to different typefaces.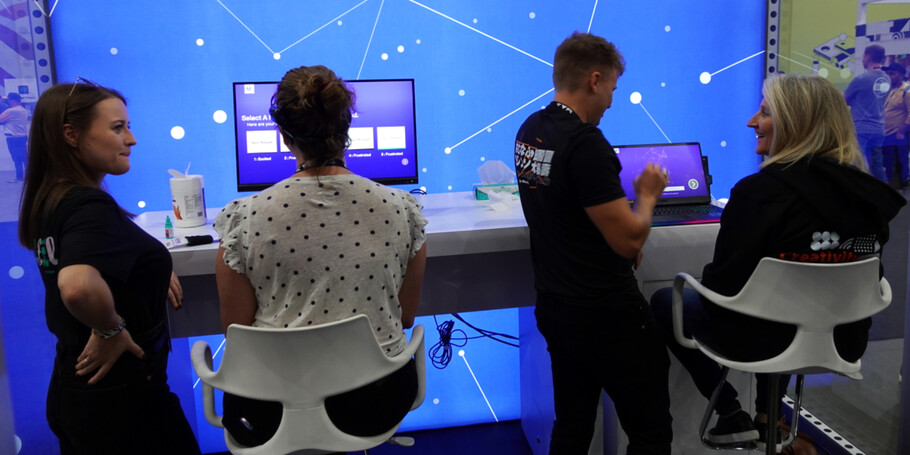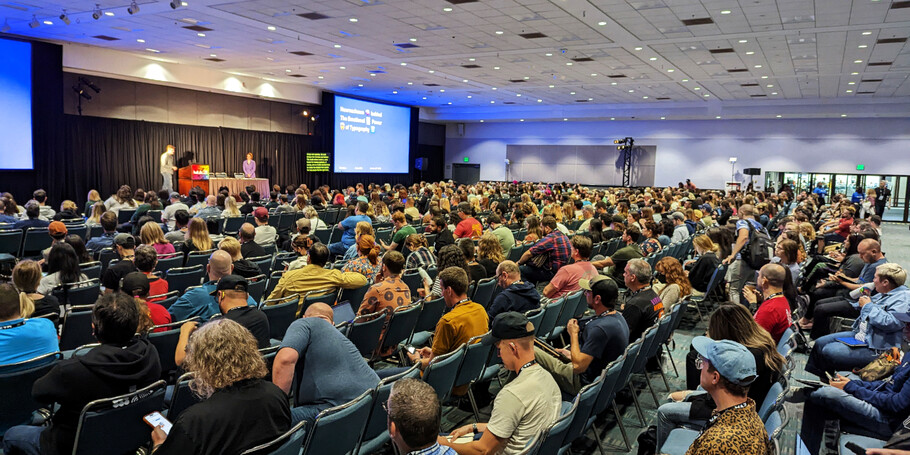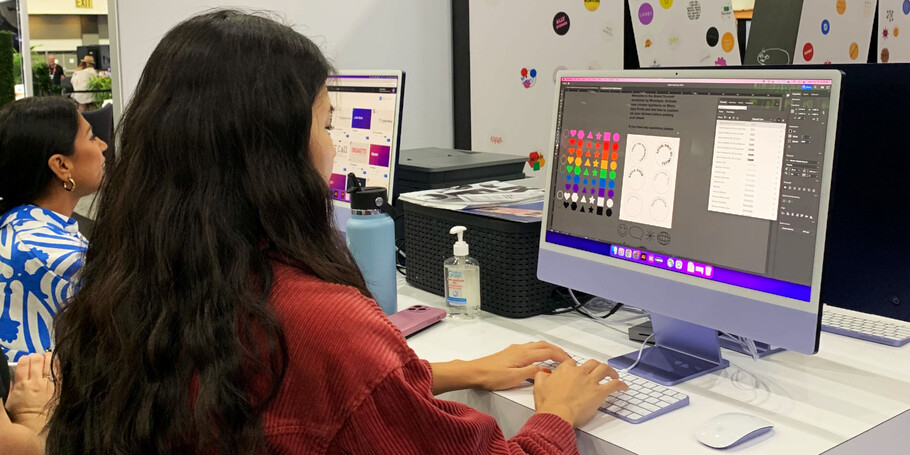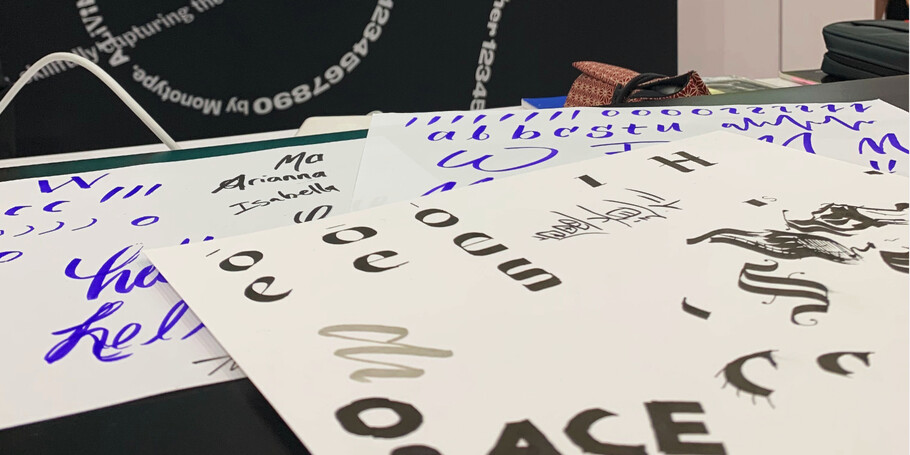 Our type lab at Adobe MAX.
Marie Boulanger and Terrance Weinzierl presenting their session, Neuroscience of Type, at Adobe MAX.
Our "Brand Yourself" sticker making station at Adobe MAX.
Results of our hand lettering workshops.
The visitors at our booth had varying reactions to the type lab. Several were fearful of being most reactive to Papyrus or Comic Sans, whereas others were simply eager to explore their results. The quantifiable aspect to the type lab was especially interesting for one designer. "I do a lot of creative consulting around branding for small businesses, and many people have no experience with branding or marketing, so they'll have opinions about type, but won't be able to necessarily speak about the way that they feel and why," says Michael Meer from NY. Having a quantifiable way to think about type could be a huge help when working with clients.
Many attendees also shared that AI has proven to be a useful tool for design practices, naming DALL-E as something worth exploring. If you haven't heard of it, DALL-E is an AI tool that can generate images based on lines of text. "I think the future is very much approaching AI as a kind of personal assistant or an extra tool — just like how we use Photoshop or Premiere Pro, and approaching it that way so we're still putting the focus on the artist. It's still very much about what the artist is coming up with and what they're putting into it," says Tanya Gupta, art director and former NASA engineer at IBM.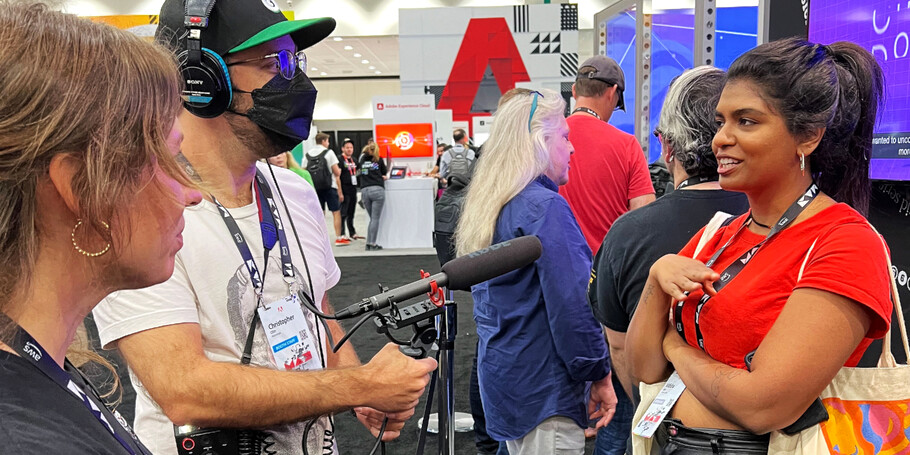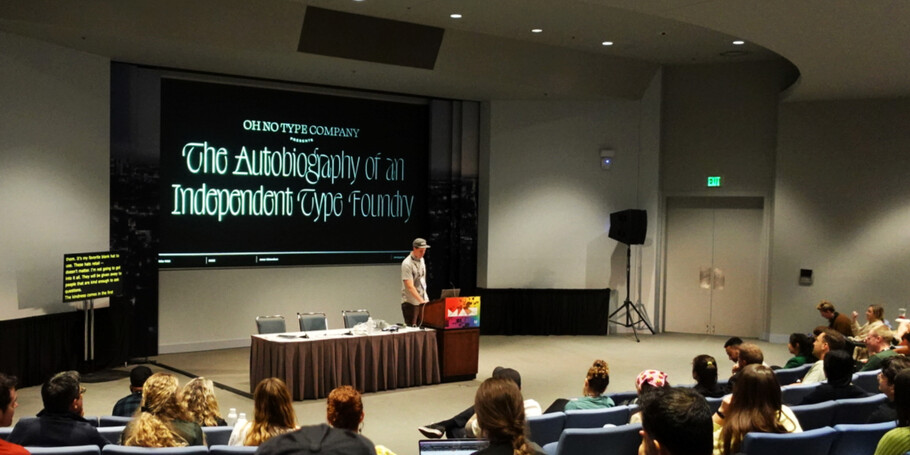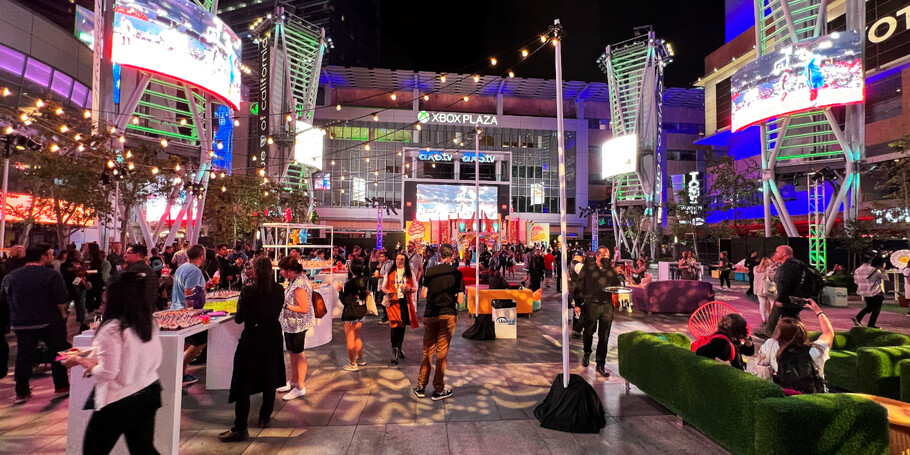 Interviewing attendees at Adobe MAX.
James Edmonson of Ohno Type Co presenting at Adobe MAX.
When we think about our approach to choosing typefaces, there's no denying that our personal biases and pre-existing likes and dislikes come into play. There is an inherent emotional response to typography. Having new approaches to choosing typefaces can make all the difference when approaching design projects.
We're so grateful for the time we got to spend connecting with you at Adobe MAX. As we get the chance to return to more in-person events, we're considering the way we spend our time more than ever. If the work that we do daily, or the way we spend our time doesn't contribute to our lives in a positive way, it's time to make changes.
As you reflect on Adobe MAX 2022 and the new year ahead, we want to know: How do you plan to spend your time more meaningfully in 2023?