Simplified font licensing for Scotiabank.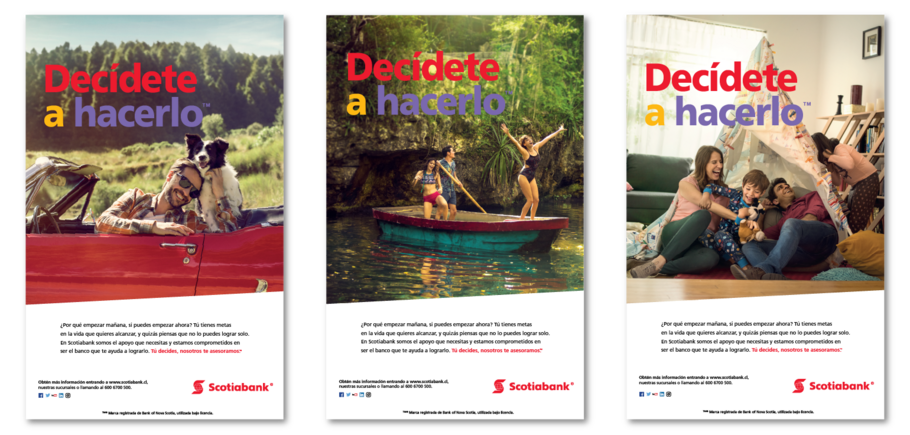 "
It's really important, if you're a global company, to have the ability to share assets and deliver them in an efficient way.
"
Scotiabank has long used the Frutiger and ITC Century typefaces as a key part of its corporate identity. But as the company expanded its reach into new digital channels and geographies, it needed one straightforward agreement to cover font usage across multiple platforms. The result? A Monotype Enterprise License that gives Scotiabank complete font freedom and peace of mind for the next ten years.
The challenge: font licensing has become too complex
Licensing fonts can be a tangled business, especially for a brand that depends heavily on type to convey its identity. As companies spread their identity across an ever wider set of touch points and places, it's becoming increasingly challenging to make sure type use is both consistent and compliant.
The stakes are even higher for a financial institution like Scotiabank. Establishing a clear corporate identity is an essential part of creating and maintaining consumer trust.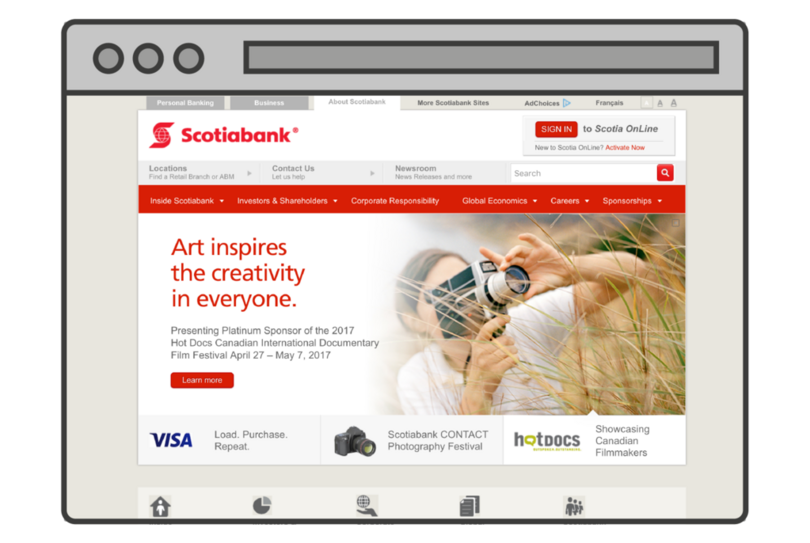 Frutiger in-use on the Scotiabank website.
Banks, after all, are built on trust, and that trust is predicated on transparent communication about how they manage the customer's business. It's also crucial for financial institutions to dot the Is and cross the Ts, so having proper font licenses in place is essential to maintaining that credibility.
Scotiabank had been using Frutiger and ITC Century as a key part of its branding for over a decade. The typeface appears on everything from apps and websites to individual financial products and annual reports. The challenge for Scotiabank was maintaining several licenses that allowed Frutiger to be used across all these different platforms.
"
Access to our fonts means more peace of mind. Knowing we can use them however we see fit over the next ten years is extremely helpful.
"
"In a global company with thousands of employees, it can be challenging to maintain everyone's understanding of what we can and cannot use," explains Eddie Pilatos, Global Director of Brand Enablement. "Without the centralization of licenses, it can be a challenge to back-track and identify what kind of license was obtained and when."
"Over the years, the use of our Corporate typefaces [Frutiger and ITC Century] continued to grow and digital became an even more important channel, so the font was naturally incorporated into more channels to ensure a seamless experience," she adds.
The brand needed to consolidate its various agreements into something more simple and straightforward.
Solution: total font freedom
Over the course of just three weeks, Monotype and Scotiabank hammered out a contract which allowed the typeface to be freely used across any touchpoint the brand needed. Combining several individual licenses into a single ten-year contract has saved Scotiabank more 30% on font licensing costs over the course of the next decade, but also created an opportunity to establish clarity across the business – supporting Scotiabank's existing plans to create a more unified look and feel for its brand.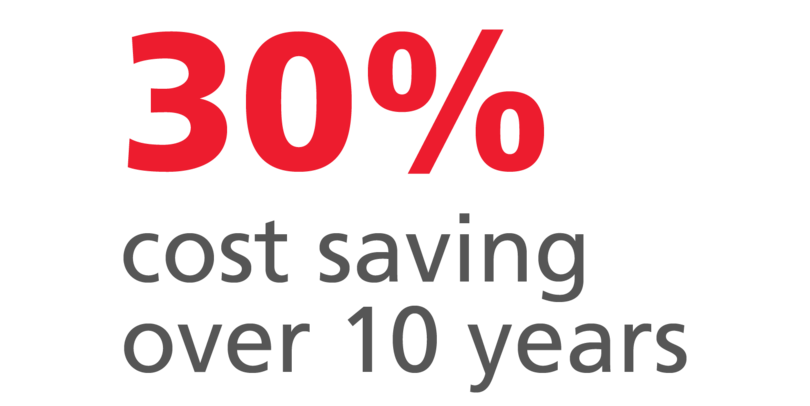 With the Monotype Enterprise License, Scotiabank will save more than 30% on font licensing costs over the next 10 years.
Now, the company has the freedom to use Frutiger and ITC Century across any platform or channel without seeking separate licenses, signing different contracts, or being uncertain about exactly who at Scotiabank has ownership of the font.
"It's really important, if you're a global company, to have the ability to share assets and deliver them in an efficient way," says Pilatos.
The license isn't just an opportunity to consolidate multiple agreements, however, but also a chance to highlight the role type plays at the company. While marketing teams may be reasonably well-versed in licensing other assets such as music or images, there's a long way to go before people have a clear understanding of typefaces.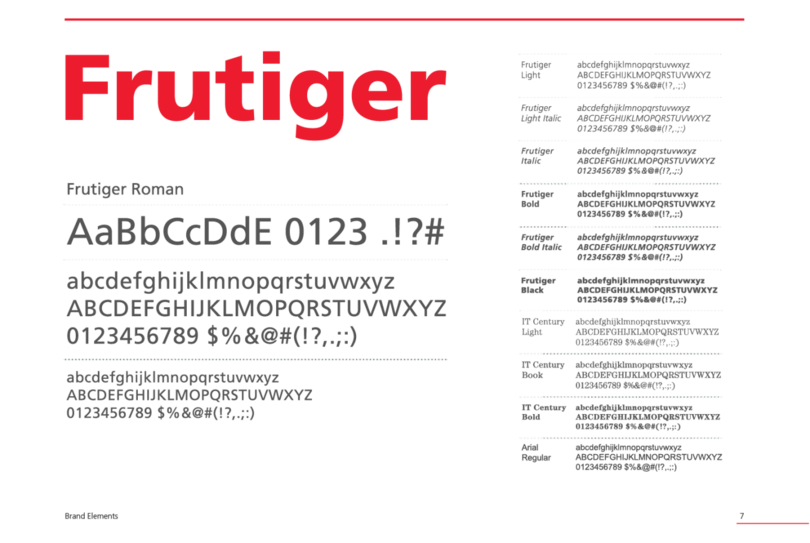 Page from Scotiabank brand guidelines.
"I think there's a lack of knowledge," says Pilatos. "People don't understand that you pay for fonts, just as sometimes people don't understand that when you shoot an image you don't own the rights forever. There's a lack of understanding around licensing in general."
These days, Pilatos uses company presentations as an opportunity to discuss Scotiabank's brand fonts and the licensing that comes with them. Regular roadshows, which the brand uses as a chance to share company news with its 14 global offices, are also a chance to explain the Monotype Enterprise License. Scotiabank also added a page to its brand standards to share those specifics with teams across the company's business.
"The page explaining the Monotype Enterprise License is there to raise awareness, and act as a central record," elaborates Pilatos. "Our department has responsibility for the license, and our creative teams also understand that they're the gatekeepers of the actual fonts."
"From an on-boarding standpoint, it's important that new hires understand our brand standards. Access to our fonts means more peace of mind," she adds. "Knowing we can use them however we see fit over the next ten years is extremely helpful."