Fontsmith arrives in the Monotype library.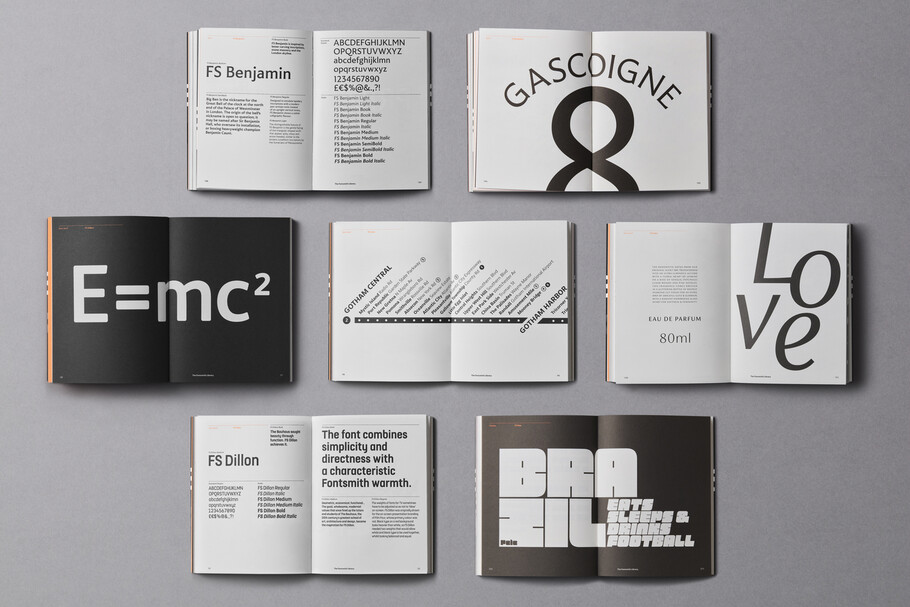 "
I think Monotype Fonts customers should be massively excited. We're going to bring something quite cool and boutique to the library.
"
Fontsmith founder, Jason Smith
Ask him how customers should feel about his foundry's arrival in the Monotype Fonts library, and Fontsmith founder Jason Smith barely skips a beat.
"I think Monotype Fonts customers should be massively excited," he says. "We're going to bring something quite cool and boutique to the library."
Smith has good reason to sound so confident. Since its inception in 1997, Fontsmith has earned a reputation for creating bold, unique, trend-setting fonts, with a slew of awards and accolades to show for it. This is the first time Fontsmith's library has been available outside the foundry's own site.
Now its roster of typefaces, along with those years of experience and expertise, are part of the Monotype library and available with unlimited desktop rights for all Monotype Fonts customers. That means access to forty-eight new font families totaling roughly six-hundred individual fonts, including award-winning designs such as FS Albert, FS Brabo, FS Emeric, FS Millbank and FS Neruda.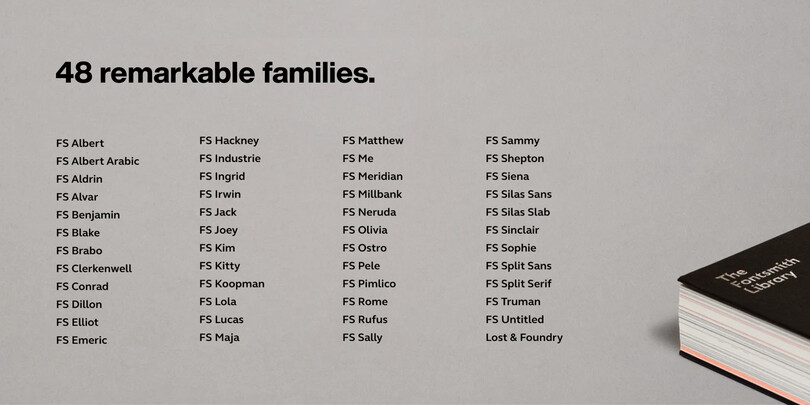 In addition to the families now available in Monotype Fonts, Fontsmith brings new depth to the custom font services offered by Monotype. The foundry boasts an impressive collection of custom work and logos for some of the world's biggest brands, including the BBC, Colgate, ING, Lloyds Bank, Renault, Sky and Xerox. That expertise is now available to Monotype Fonts customers, building upon the portfolio of custom font designs Monotype has created for a wide range of industries and global brands, including Alibaba, H&M, Santander, Toyota, and countless others. 
"I've been impressed with both the quality of their work, and the caliber of their clientele," says Monotype Creative Type Director Tom Rickner. "We've competed with them for custom work in the past, and I'm excited to see them join the remarkable team of designers we have today."
This moment has significant meaning for Fontsmith. "It's almost like we've finally arrived," said Senior Creative Type Director Phil Garnham. "Maybe that's not the truth of the matter, but there's a sense that we're legit, like we've proved ourselves in the industry. And now there's an opportunity to carry on what we're doing and build on it."
"Monotype just felt like the place where I could get my work to a bigger audience throughout the world, especially with Monotype Fonts," adds Smith. "It's very hard for a small business to open doors on a global, enterprise level and to brands directly, and with Monotype that's going to be a lot easier," says Smith. "We've been very much London-based and we do have several clients in the U.S. and Europe, but being part of Monotype means our scope is much wider."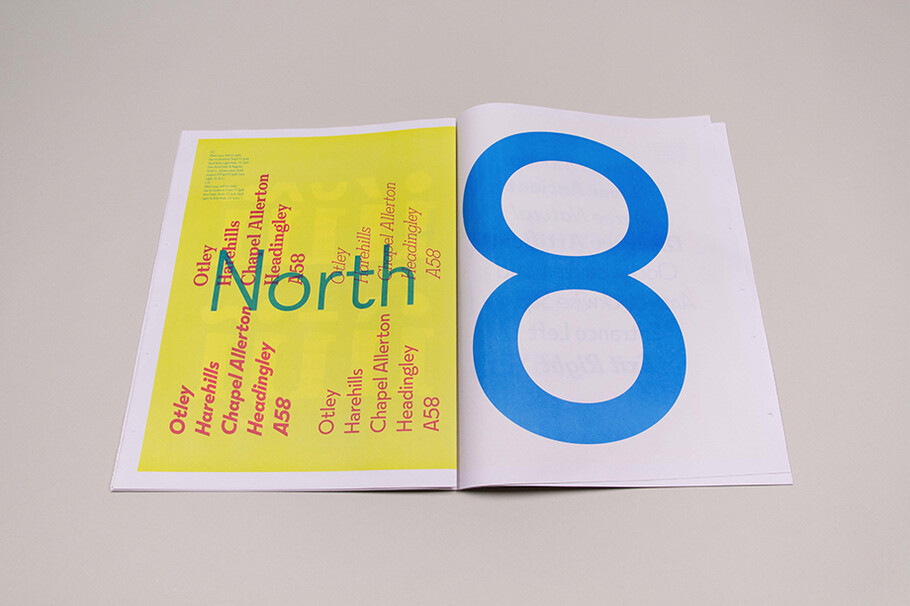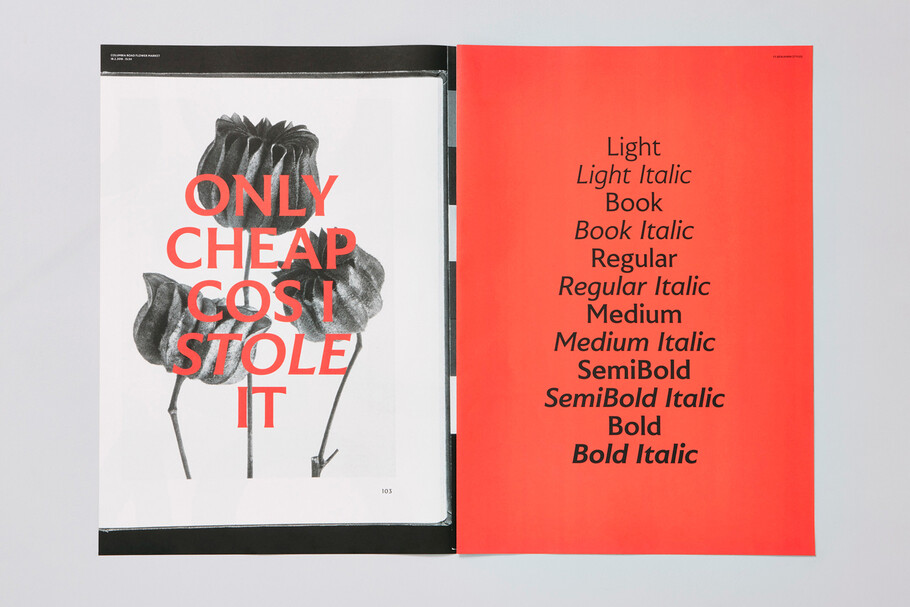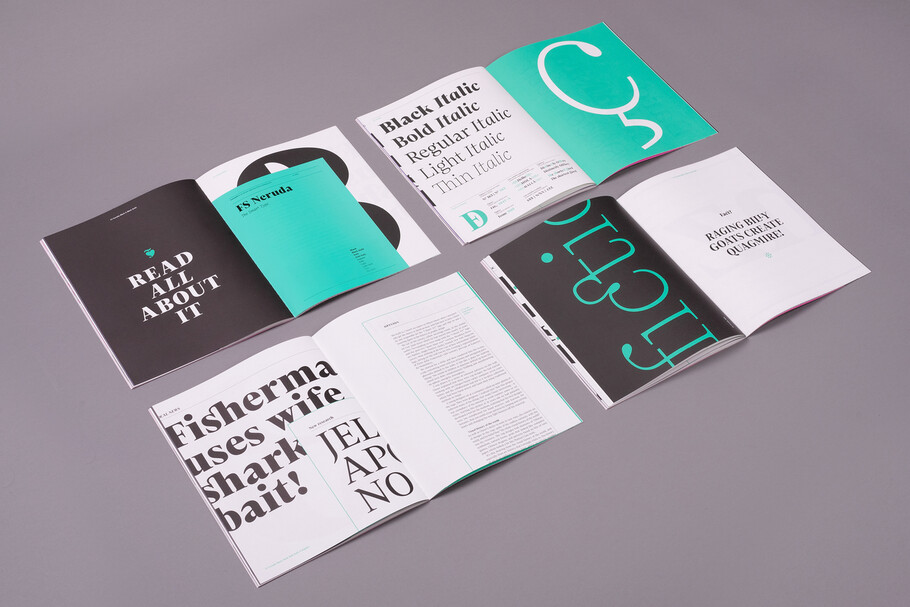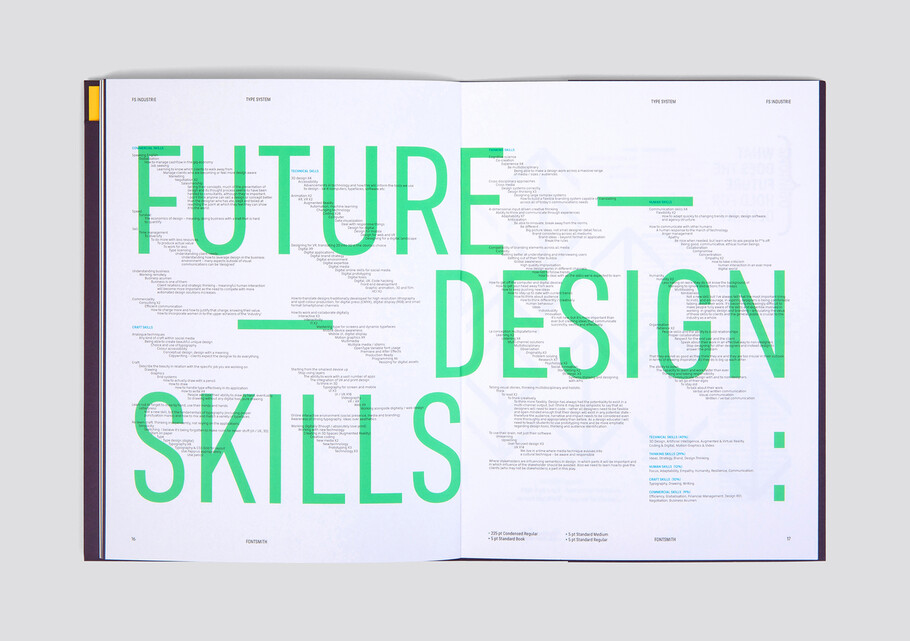 But while it may feel like an "arrival," the reality is that this is a partnership built on mutual admiration and a shared sense of opportunity. "Over time it seemed like Monotype and Fontsmith began doing things in a similar way, talking to the same clients, marketing fonts in a similar way," says Garnham. "All this stuff was crossing over, and we started to think maybe we'd be better just joining up. 
"Even the Monotype office in London used to be just across the way from ours. Really, just five meters away! We'd look up and see [Senior Type Designer Toshi Omigari] right outside the window."
Creative Type Director Pedro Arilla joined Fontsmith three years ago and quickly realized there was a special sort of energy in the Studio. He thinks the Fontsmith team can bring something fresh and exciting to Monotype, a complement to its history and stature.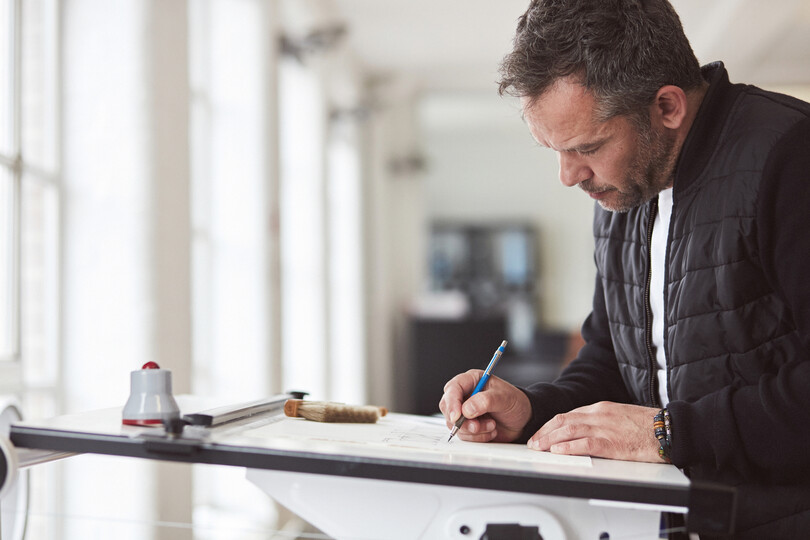 Fontsmith founder Jason Smith.
"It's thrilling for us to be part of the most historic type foundry in the world and it's inspiring to now be able to contribute to that rich history. It's also an exciting challenge to think about how we can work with them on this journey" he says. "Everyone knows that Monotype has a superb library with some of the best typefaces ever made, so to contribute to it is a massive honor."
"I think Fontsmith brings newness to the creative approach," adds Garnham. "I feel like we do things a little bit wrong, intentionally trying to be provocative. We simply like drawing type, and if we break a few 'rules,' that's fine. So I think we'll bring some willingness to try things out and experiment. What's the point of doing anything if you aren't going to create something new?"
This focus on newness is reflected in Fontsmith's recent work on variable fonts. The foundry has nine variable fonts in its library, and last year released the first fully variable logo, created for Amsterdam's new WPP campus, Amsteldok. More than "just" a variable design, the logo responds to user interaction via a heat mapped camera. The font adapts as people move through Amsteldok's reception area, bringing the identity to life to create a more physical and immersive brand experience. As more designers and brands experiment with variable fonts, Fontsmith's experience and team will be a valuable asset for Monotype customers.
For both Monotype and Fontsmith, perhaps the most exciting aspect of the partnership is simply expanding the bench of experienced, talented designers, and the possibilities this offers to brands and agency partners. "We've only been here a few weeks but I can already see the Monotype team is pretty amazing," says Arilla. "It's a really multicultural company, and type is very much a cultural act and attached to our cultural identity. So, being able to work with people from across the globe is truly amazing."
"
Perhaps the most exciting aspect of the partnership is simply expanding the bench of experienced, talented designers, and the possibilities this offers to brands and agency partners.
"
The partnership ultimately represents a unique combination of innovative design and Monotype's unique ability to help brands reach a global audience. Think: Enterprise-ready boutique design, merging Monotype's unmatched studio and services with Fontsmith's rule-breaking approach to typography. 
For Smith, joining up with Monotype is also a fitting milestone in his personal journey: He discovered his love of typography at age eighteen, during a three-month drawing course offered by Monotype. Thirty years later, now with a successful foundry of his own, this partnership is a reflection of what he and the Fontsmith team have accomplished, as well as the potential for bigger things to come.
"There's a massive mutual respect between Fontsmith and Monotype" Smith says. "I'm grateful that Monotype was interested in us." 
With a laugh, he adds, "And Monotype is grateful we were interested in them."