Creative Characters Ep. 19: Chelsea Goldwell.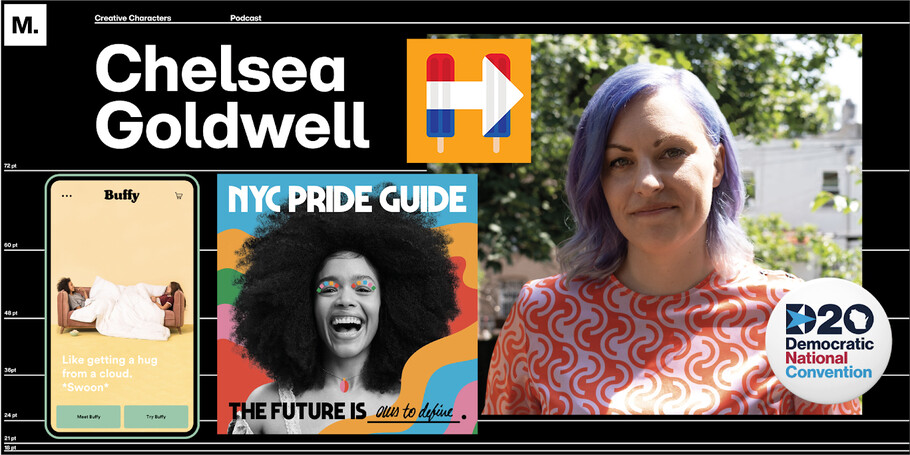 "
For me, it was really about creating something that I wanted to see in the world.
"
On Creative Characters, we meet the people and personalities behind the brands, campaigns, and designs we love. You can listen to the podcast on Apple, Spotify, Google Podcasts, and wherever quality podcasts are available.
In this episode, our own Bill Connolly is joined by Chelsea Goldwell, partner and creative director at Zero Studios, a digitally-native branding studio. Goldwell shares her experience designing for the Hillary for America campaign, teaching the next generation of design students at Parsons, and how her team prioritizes balance and health in this era of intense work.  
The daughter of a florist who also hand-lettered and painted signs (like another one of our recent Creative Characters guests), Goldwell's attraction to design started at a young age, watching her mother make art that brought people joy. This initiation into the design world is evident through Goldwell's work, which is grounded in expressive use of texture and bright colors.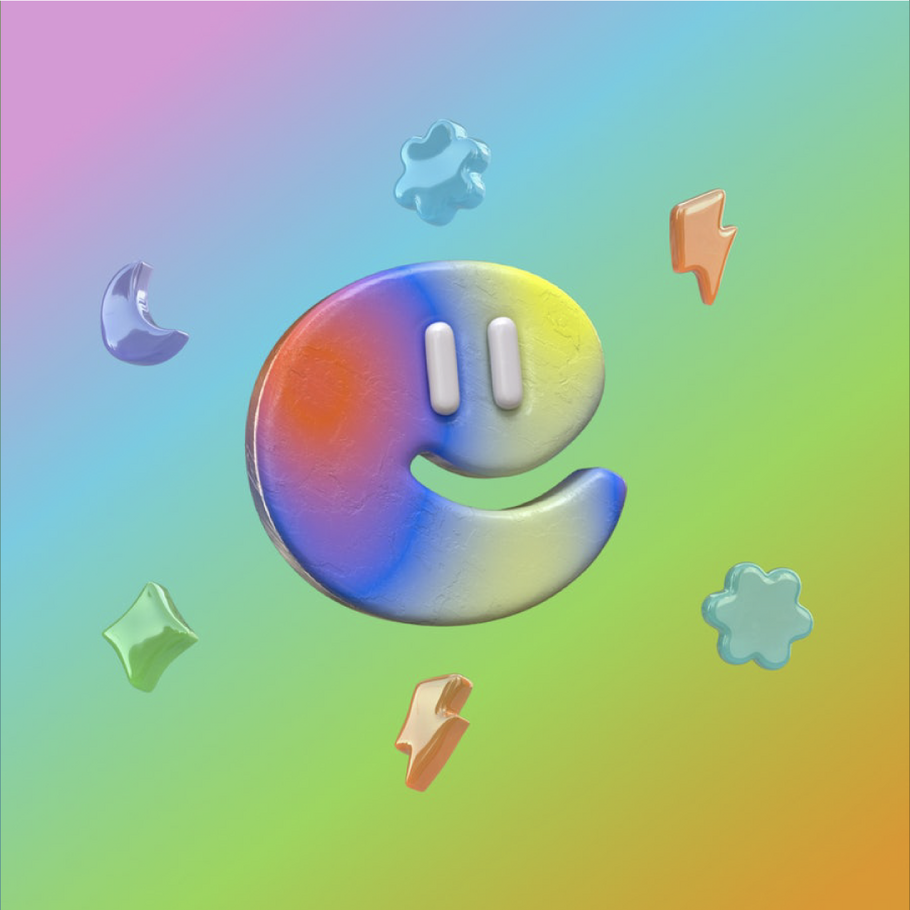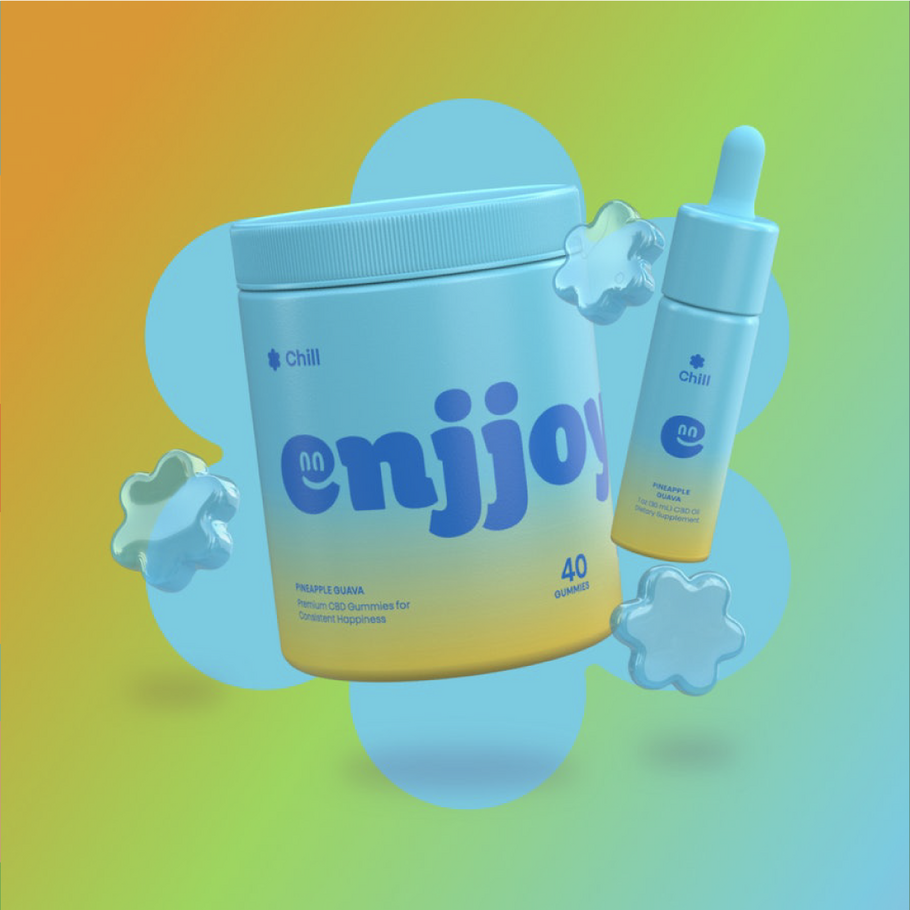 After studying Communication Design at Milwaukee Institute of Art and Design (MIAD), Chelsea began working in her home city of Milwaukee as an art director and designer. She quickly found herself itching for a change of scenery and, like many other young creatives, decided to try her luck in NYC.

Now the President of the New York Chapter of AIGA, Goldwell attributes some of her early success to the community she built through AIGA when she first landed in New York. It was there that she met her would-be boss at Hillary for America, which opened her eyes to the type of work she would ultimately pursue long after the campaign was over.  

"Hillary for America really affected my trajectory overall," Goldwell says, "It was a very pivotal moment for me in terms of discovering that I wanted to work on things that I really cared about."
Shortly after the Hillary campaign ended, Goldwell decided to start Zero Studios along with Mark Goldwell and Joseph Delaney. In doing so, Goldwell built a studio that would nurture creatives' full potential, offer a space for people to make things they enjoy, and allow her to continue doing personally fulfilling work.
"The origin of our name was really centered around this idea of 'being a nobody versus a somebody,'" Goldwell says, "Zero is centered around this idea of, 'if being a somebody means I need to be X, Y, and Z, then I'd rather be nobody.' Zero is really about being yourself."
The past 18 months or so have only cemented Goldwell's perspective on people, her team, and promoting healthy work-life balance to allow for true creativity.
Some of the projects that have defined Zero Studios include a website for Buffy, the comforter company, where their goal was to build the "most comfortable website in the world." Buffy's branding features Cooper Black, one of the most popular examples of what we at Monotype have nicknamed, "soft-serve" serifs —the kind of bubbly, nostalgic letterforms you could take a nap inside.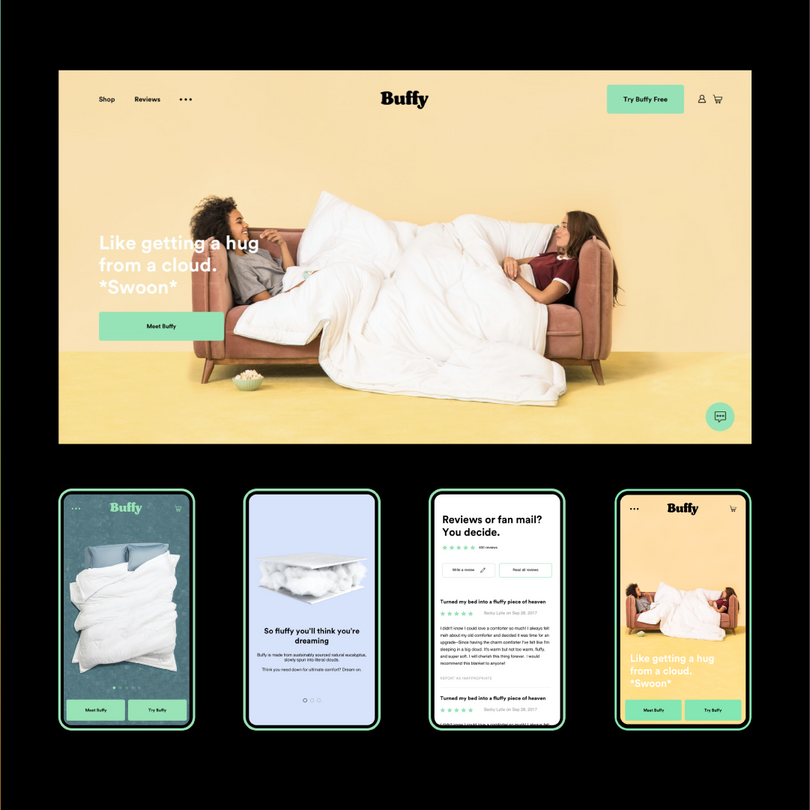 Another project that Goldwell reflects upon is Zero's branding for the Democratic National Convention in 2020. "It felt like I was getting to fulfill unfinished business after working on Hillary Clinton's campaign."
Goldwell also brings her nurturing approach to design students at Parsons School of Design, where she not only teaches but finds abundant value in learning from her students.
"When teaching the branding class, students would audit brands that they were interested in. That was such a fun period of the class for me, because I got to see what they were interested in, but then also what they thought about it, what resonated with them, what didn't, and be in conversation about that," Goldwell says, "It was really helpful to the work that I'm doing on a daily basis creating brands, to think about what resonates with audiences and what people care about."
This is a good episode for anyone looking to create a multi-disciplinary career and a purposeful life. To learn more about Goldwell's work, visit ChelseaGoldwell.com or Zero.nyc.
Creative Characters Ep. 19: Chelsea Goldwell.
FS-1-5211
Agency, Branding