Celebrating community and creativity at Brand Talks Chicago.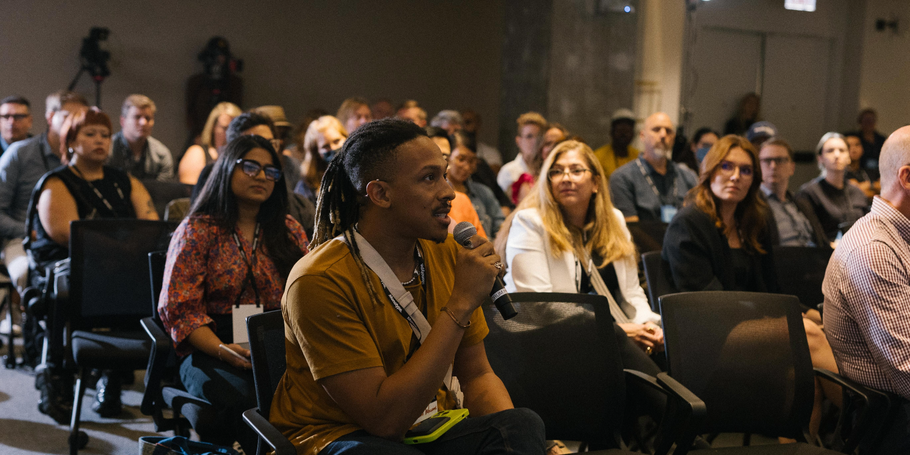 "
Doing small tasks well builds trust over time.
"
LaShun Tines, Design Director at Wieden+Kennedy.
We recently had the fortune of hosting our first-ever Brand Talks in Chicago. Surrounded by the stunning vistas of the northern waterfront and Chicago's magnificent architecture, we were equally captivated by the insightful presentations delivered by our partners, James Sommerville of KnownUnknown, and LaShun Tines of Wieden+Kennedy. Read on as we recap some of the highlights from this wonderful event.
1. Everyone is a creator now.
The evening commenced with an introduction from Monotype's Sr. Director of Partnerships & Community, Bill Connolly, who shared some exciting insights about the burgeoning creative community. In today's contemporary landscape, creative expression knows no bounds. Individuals across the board are embracing their inner creators, venturing into diverse domains such as social content, video production, writing, design, and musical composition. More than 300 million people posted creative content online in 2022, and nearly 50% of Gen Z think they could make a career as a creator. This shift has substantially disrupted the conventional design and brand-building paradigm, placing an even greater emphasis on the role of high-quality creative assets. Bill also shared that the creator economy has received a staggering $15 billion in venture capital investment since 2021, underscoring the immense potential that lies ahead – we're merely at the outset of an exciting journey.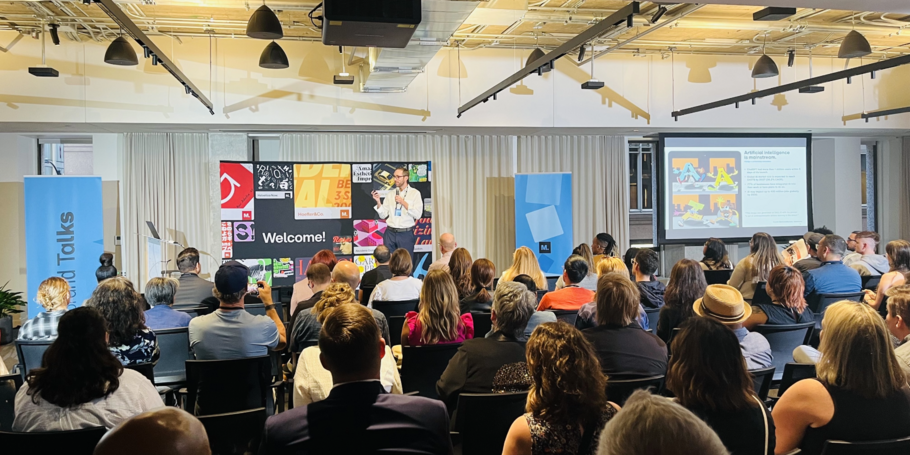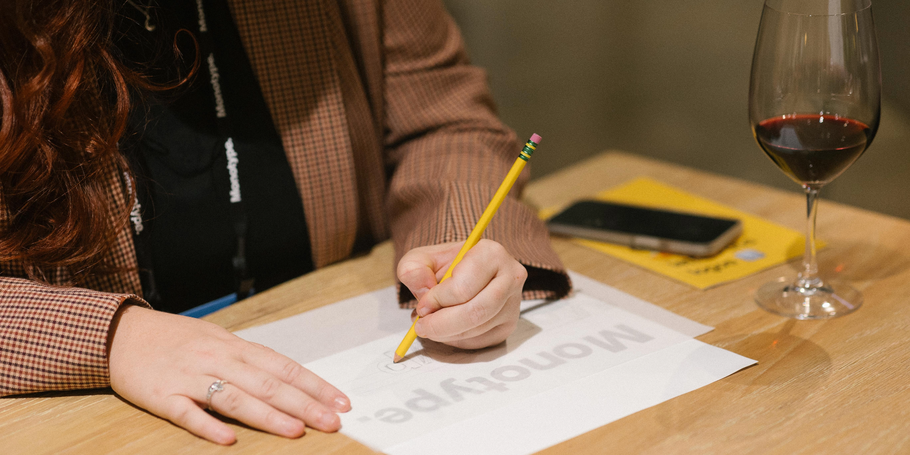 2.

We are in a bit of a Modern Renaissance.
In the same vein, Bill shared how the creative revival we're currently living through mirrors the original Renaissance era. "Following periods of turmoil, creativity tends to flourish," Bill said, hinting at the "post-pandemic" boom. Rapid growth in design technology has empowered a massive community of creators to redefine the way creative work gets done. Statista estimates that there will be over 90 million freelancers by 2028 – the so-called "gig economy" is alive and well. Both of our speakers have founded companies and initiatives, and much of the speaker roster at Brand New Conference (which took place in Chicago after Brand Talks) were independent designers as well.
3. 

The importance of building your own tribe.
Design is better together, though, right? While we're seeing a trend of creative professionals leaving agency or brand life for independent pursuits, the power of community should not be underestimated. Our keynote speaker, James Sommerville is the founder of KnownUnknown, a design-led platform that aims to redefine a new creative economy, with creatives distributed all over the world instead of working on a traditional agency model. Even before founding KnownUnknown, when Sommerville was Design Director for Coca-Cola, he  took a community-led approach to work – hiring the right freelance designers, illustrators, and photographers to craft campaigns rather than relying on the same in-house or agency teams.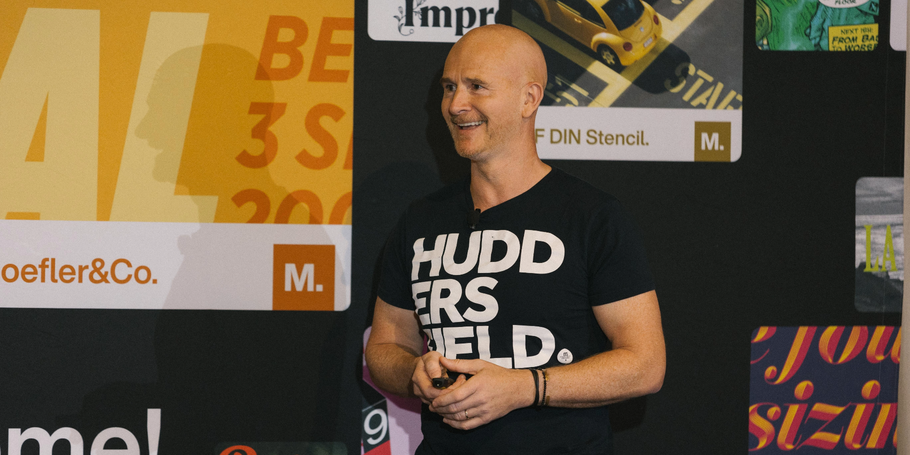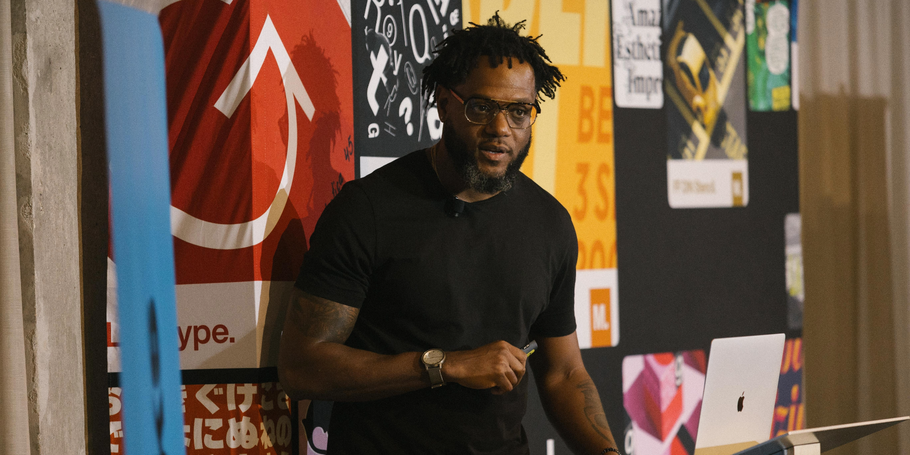 LaShun Tines, the Design Director at Wieden+Kennedy, also spoke about the importance of community, saying you should "never underestimate the value of trust" and how "doing small tasks well builds trust over time." LaShun was an intern for Ray Noland, the American artist and designer, and after working together, LaShun was able to contribute to Ray's GoTellMama! campaign during the 2008 US Presidential campaign featuring street art images of Barack Obama. LaShun also founded the Art of Blackness exhibition in Chicago in 2012, bringing veteran and new artists together, allowing for collaboration and knowledge sharing between the two groups. To quote, "The Art of Blackness Exhibition was created to allow for a meeting of the minds between African American artists and design professionals."
4. 

Little by little, the bird builds his nest.
LaShun anchored part of his presentation around the Nigerian proverb, "Little by little, the bird builds his nest," which means that with continuous efforts, one can achieve any goal in life. After facing gatekeepers (with grace) at a young age in college, LaShun found success as the first African-American design director at Wieden+Kennedy in 41+ years of business. During our Q&A, an attendee asked LaShun how to make work even during creative burnout, and he answered that he "has no choice but to design," if he doesn't design, he can't do anything else, designing isn't a matter of choice, it's one of persistence and dedication.
Similarly, James talked of co-founding Attik in 1986, with a friend from art school, sharing that while they were eager to amass clients, they also "tripped into a lot of things – as we're all tripping into a lot of things today." After they had about 50 clients and a good deal of work under their belt, "Toyota was looking for an agency for the Scion campaign; so, we pretended to be an agency for a while." Fake it 'til you make it, right?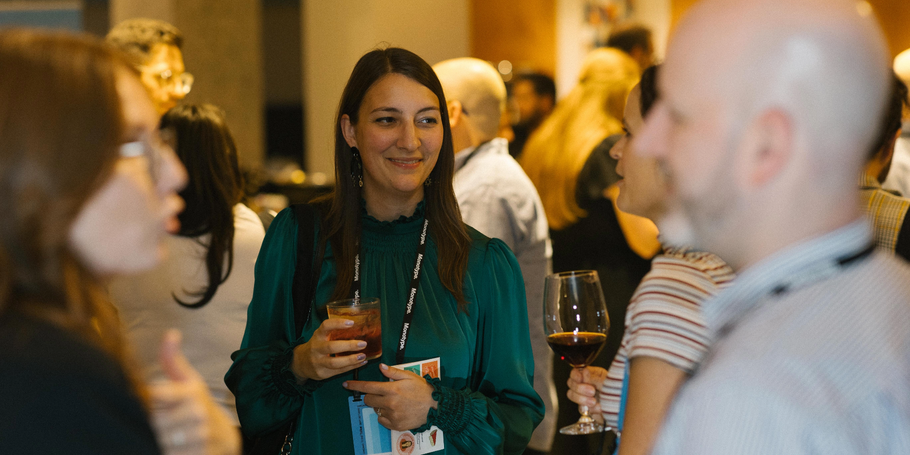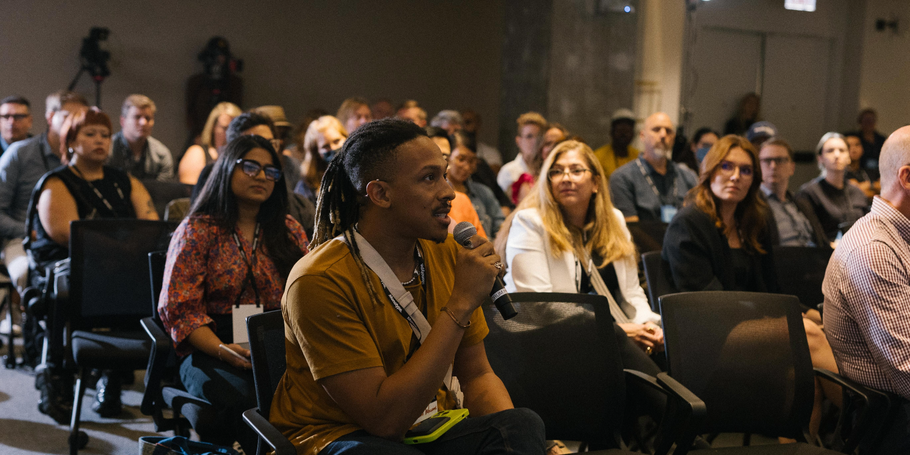 5. 

Morals over money.
Throughout all three presentations, we were enthused to see core values, morals, and ethics as key threads. Equality, justice, and race were front and center. From taking a more selective approach to working with clients who match their values to working on campaigns that promote important initiatives, presentations explored doing meaningful work over chasing a paycheck. James presented his work on the "Say Yes to Love," a campaign for Coca-Cola where for the first time in 130 years, the brand used its iconic type for something other than logo. The campaign set out to drive awareness for a postal survey on marriage equality in Australia. Around the time of the survey, the Coca-Cola design team emblazoned Sydney's Kings Cross sign with a "Say Yes to Love" design and released a limited run of cans featuring the word, "LOVE."
One of the first case studies LaShun presented was his typographic work for Seven Seven Six, a tech incubator that was founded to support marginalized individuals and launched a $20M commitment to climate action through its 776 Fellowship Program. LaShun said this was one of his favorite clients as he and founder Alexis Ohanian's conversations revolved around "racism and how to combat it, Photoshop, or his daughter." LaShun also shared that, "social equity is a form of gain," and that he founded Art of Blackness with his unemployment check. Little by little, the bird builds his nest.
Thanks again to our speakers for sharing their inspiring stories. To stay up to date with future Brand Talks events and all things Monotype, sign up for our newsletter.
Special thanks to Livia Halltari and Terrance Weinzierl at Monotype for their contributions to this article.