Inside the Studio: The Story of Adlam.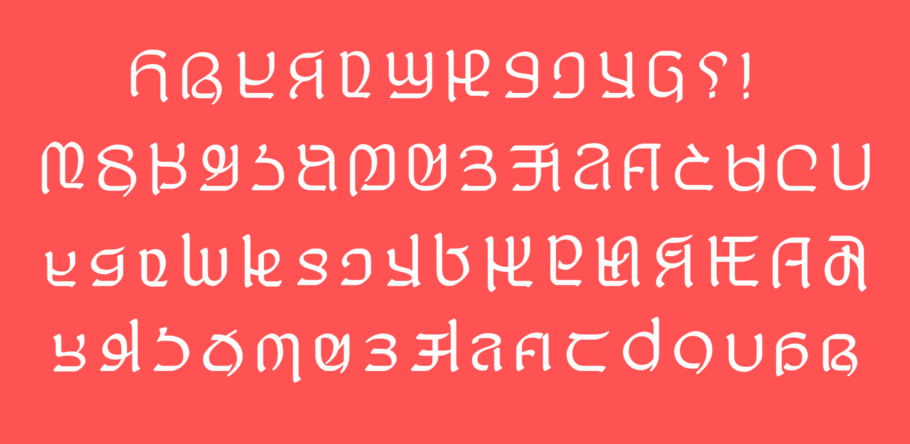 "
Two young boys from a small town in Guinea, West Africa, invented a new alphabet whose symbols better represent the sounds of the Fulani language.

"
In this day and age, imagine someone inventing a new alphabet for a language so that it fits the sounds better than the current one. How likely is it to succeed in being adopted and replacing the old alphabet?
Monotype Linguistic Typographer Kamal Mansour shared the story of Adlam in a recent installment of our Inside the Studio webinar series.
Fulani, a language used across several West African nations, had always been a mostly oral language. Locals could express the language in writing through the Arabic alphabet, as people who learned Arabic through religious courses adapted those letters for Fulani. But the spelling was never fully unified, which made reading the language complicated and confusing. There were also different uses of the Roman alphabet for parts of Fulani, but they varied by country.
"There was no standard written tradition for Fulani," Mansour explained, "so while there had been writing, it was not unified."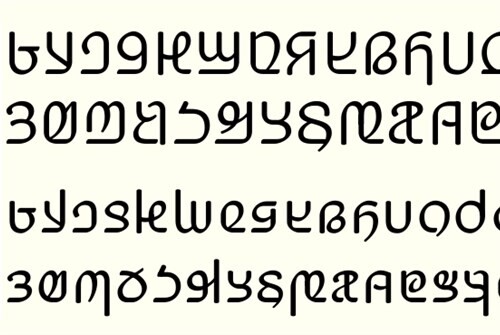 Two young boys from a small town in Guinea, West Africa, invented a new alphabet whose symbols better represent the sounds of the Fulani language. The characters were mostly developed from scratch, and aimed to reflect the individual sounds of the language. The brothers tested their language with locals throughout the Fulani-speaking area, and incorporated feedback into the development of a final character set.
"The brother spoke Arabic, so you can see some vague similarities with Arabic," Mansour said. "But the glyphs really are scratch designs. The shapes developed to be more readable over time, using feedback from the people who would use them." Like Arabic, Fulani is read from right to left.
In time, the news of Adlam spread to neighboring countries where Fulani is also spoken. As their success became evident, the two brothers realized that this new alphabet had to be supported on computers if it was to survive.

Needless to say, this presented a host of intimidating challenges, which Mansour outlines in the webinar. How does a new alphabet become computer-ready? What is needed to exchange digital text between digital devices? How do you display text for a new language on the web? Have you ever contemplated what it takes to guarantee this English text is readable around the globe?

For answers to those questions and more background on Adlam and the Fulani language, check out the full webinar today.
Kamal Mansour is a Linguistic Typographer for Monotype. Since the mid 1990s, Kamal has worked on the typography of many languages from around the globe. During that time, he has been involved in the development of the Unicode Standard, which enables the digital support of all the world's languages. In addition, he has extensively developed code necessary for the correct typographic shaping of many complex writing systems.