Creative Characters S2 E2: Dewey Bryan Saunders.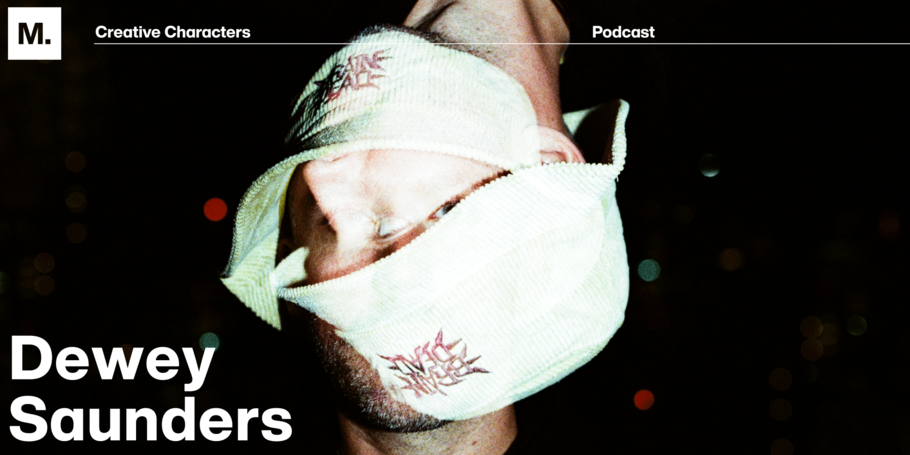 "
I'm not turning away from my style, but I think it's important for artists to experiment and to push the boundaries.
"
On Creative Characters, we meet the people and personalities behind the brands, campaigns, and designs we love. You can listen to the podcast on Apple, Spotify, Google Podcasts, and wherever quality podcasts are available.
In this week's episode, Monotype Senior Content Strategist Kadley Gosselin is joined by Dewey Bryan Saunders, the designer behind album covers for artists like Anderson .Paak, Future, and Turnstile. Classically trained in graphic design and illustration, Saunders discusses how he landed clients like The New Yorker fresh out of college, and a path that led him to collage, art direction and inspired him to launch a clothing line during lockdown. 
Like many other guests on Creative Characters, Saunders attributes his initial interest in art to growing up around creative family members – his father was an artist and his grandmother was an artist and photographer. "I grew up just thinking that being surrounded by art was normal and I never really thought much of it." Growing up in Florida in the 90s, he was influenced by skateboarding culture, hip hop, and streetwear aesthetics.   
Saunders studied graphic design but graduated with an illustration portfolio. While an undergrad, he started collaging in his sketchbook to cover up sketches he didn't like. "I would experiment with gel transfers and cut and paste over illustrations to mix it up. Even in those illustration days, the collage was definitely creeping in." Not knowing it at the time, this haphazard mixed media approach would eventually become the foundation for his creative practice.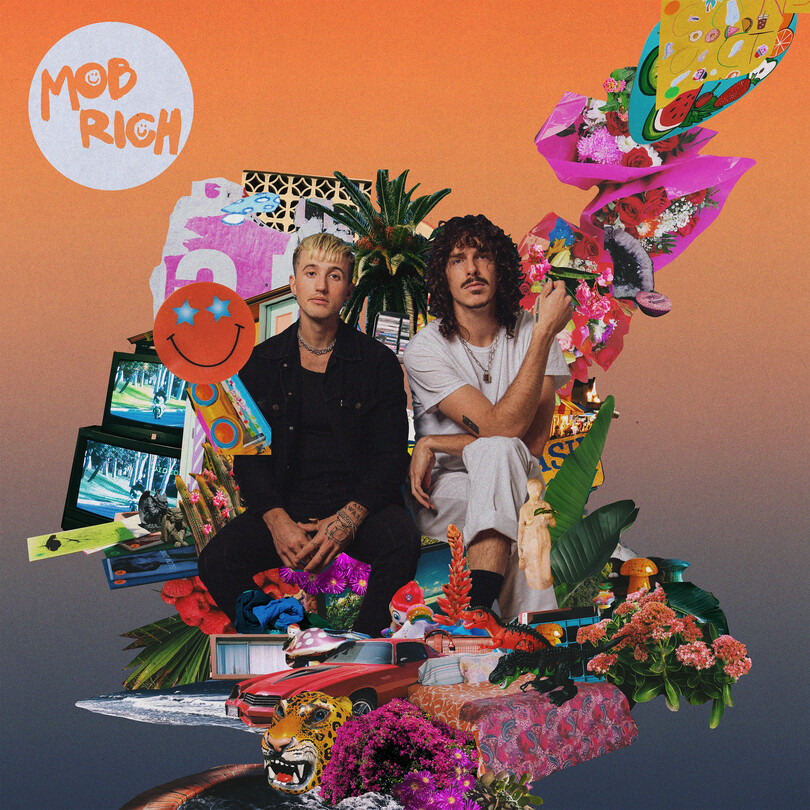 Upon graduation, he took a guerrilla approach to landing freelance work, dropping off his portfolio at magazine offices in New York City in the hopes of catching attention. "I was living outside of Philadelphia at the time. I would take the train up to New York and drop off my portfolio at the New Yorker or Rolling Stone," says Saunders. "I had this little manual, The Graphic Designer's Guide, which came out every year. One of the sections was 'magazines' and they had the addresses and the art directors' names and what day you could drop off your portfolio." 
He soon picked up freelance work doing illustration spots for The New Yorker as well as some smaller magazines. The projects were high pressure with quick turnaround times. At one point, Saunders submitted an illustration that was rejected and he never heard from the magazine for other projects.  Soon after, his luck changes and he got his first projec of many, illustrating an album cover for a friend's band. This new opportunity showed him a different, more open way of working. 
"In 2010, I did a cover that went to print as vinyl and CD and that was a milestone for me as an artist that wanted to work in music. That was an eye-opener, [showing me] I [could] make very creative, mixed media work for covers and I wasn't tied to a tight article that I had to narrate through illustration. Even though concept is always king, it gave me more freedom to think about album covers as my main medium. I also fell in love with the perfect square as the format and the fact that the art was attached to the music in such an intimate way."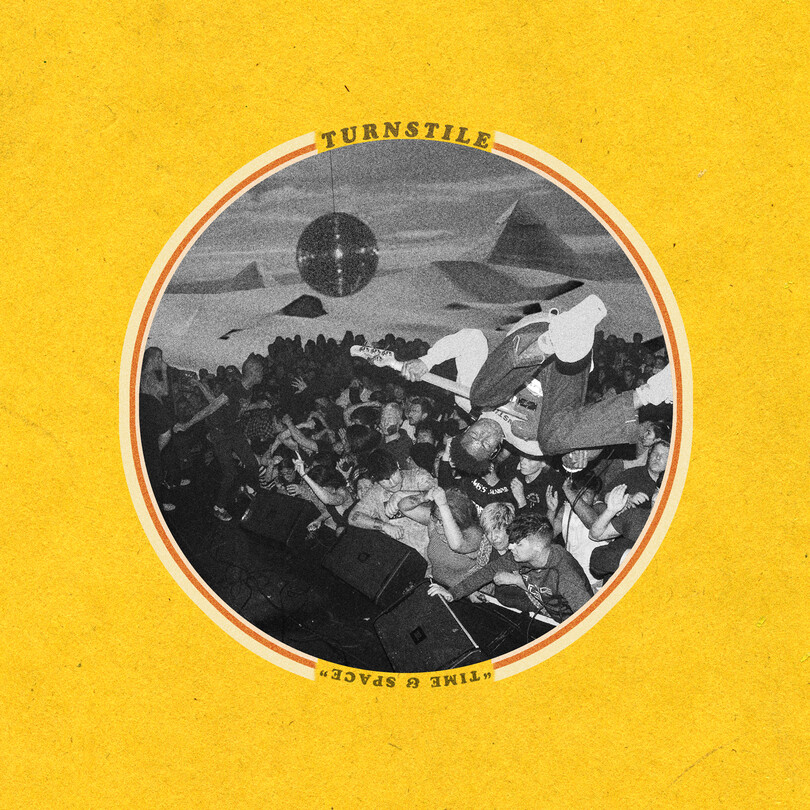 It was also around this time that Saunders began sourcing collage elements from vintage materials like encyclopedias, books, and magazines which helped to develop his personal aesthetic. A friend's parents were getting rid of a stack of encyclopedias, which kicked off an obsession. "You can do it digitally and try to make stuff that looks vintage, but I went straight to the source. I was really intrigued by the way [rare ephemera] would come across, color-wise, and I was fascinated by these portals into the past." 
In 2013 Saunders started a working relationship with Anderson .Paak, American rapper, singer, songwriter, record producer, and drummer, after Saunders had shared a series of portraits of his favorite rappers on Instagram in hopes that they would repost and see his work.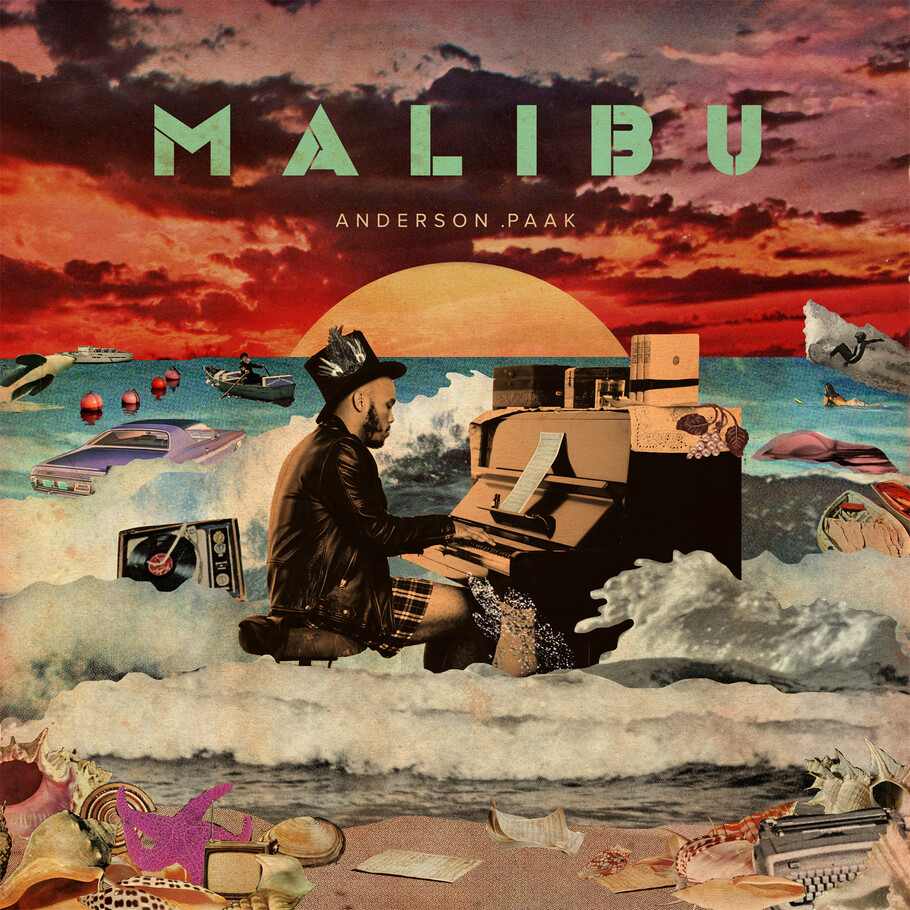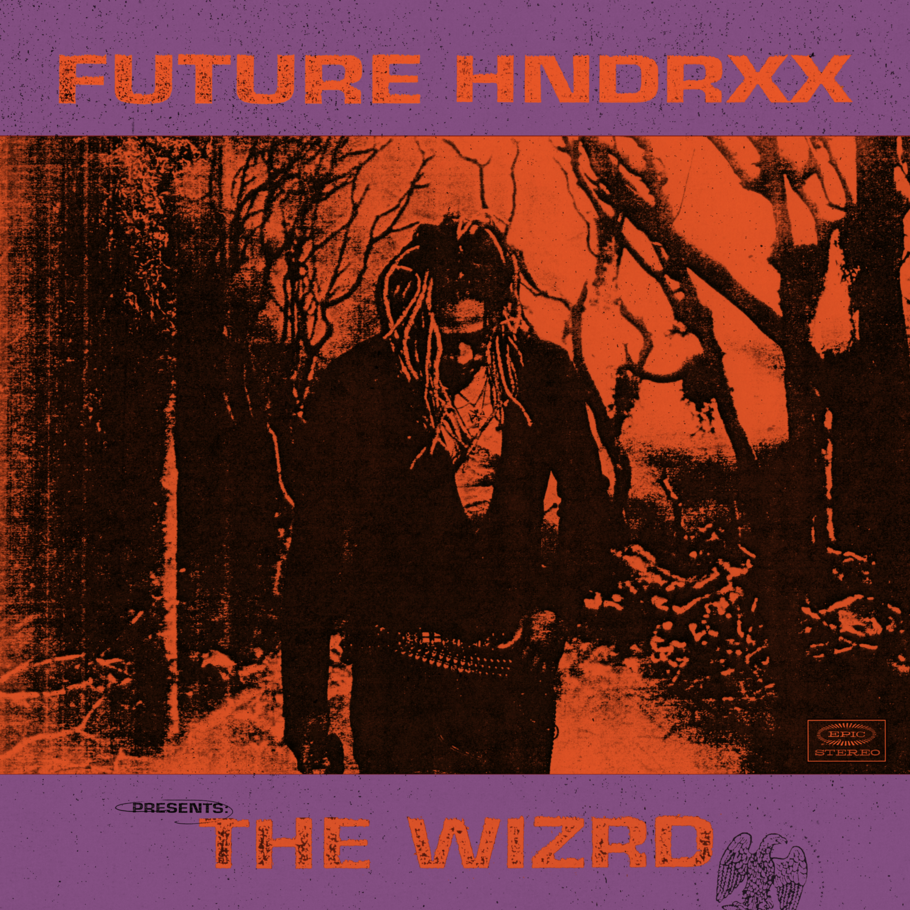 "
I remember Drake and Mac Miller re-posted my portraits and Mac Miller almost put me on, because that day I got 2 or 3,000 followers in five minutes. It was insane. And I was like, 'okay, this formula is working.'
"
Saunders has since created the artwork for two of Anderson .Paak's albums, multiple singles, tour posters, and merch, and fine-tuned his aesthetic and his process in doing so.
"With Malibu, [.Paak] had a creative director. We worked together on the phone, making the Malibu campaign happen and through that process, I refined my collage style. [The creative director] allowed me to perfect my style, to make the cuts cleaner, make these worlds feel more real, and to have more perspective. Through that campaign, I handled all of the art, but he guided me to make it my style. When Malibu came out you started seeing the demand for collage style artwork in the hip hop space a lot. The album changed things musically a lot, and the artwork made some waves too." 
After collaborating with .Paak and other artists in Los Angeles bi-coastally from his home in Philadelphia, Saunders eventually made the decision to relocate to California. "I couldn't maintain my level of creativity and positivity in the brick winters in Philadelphia, so I saw a way out and I got a Ray-Ban project that allowed me to uproot my entire life and move out to LA."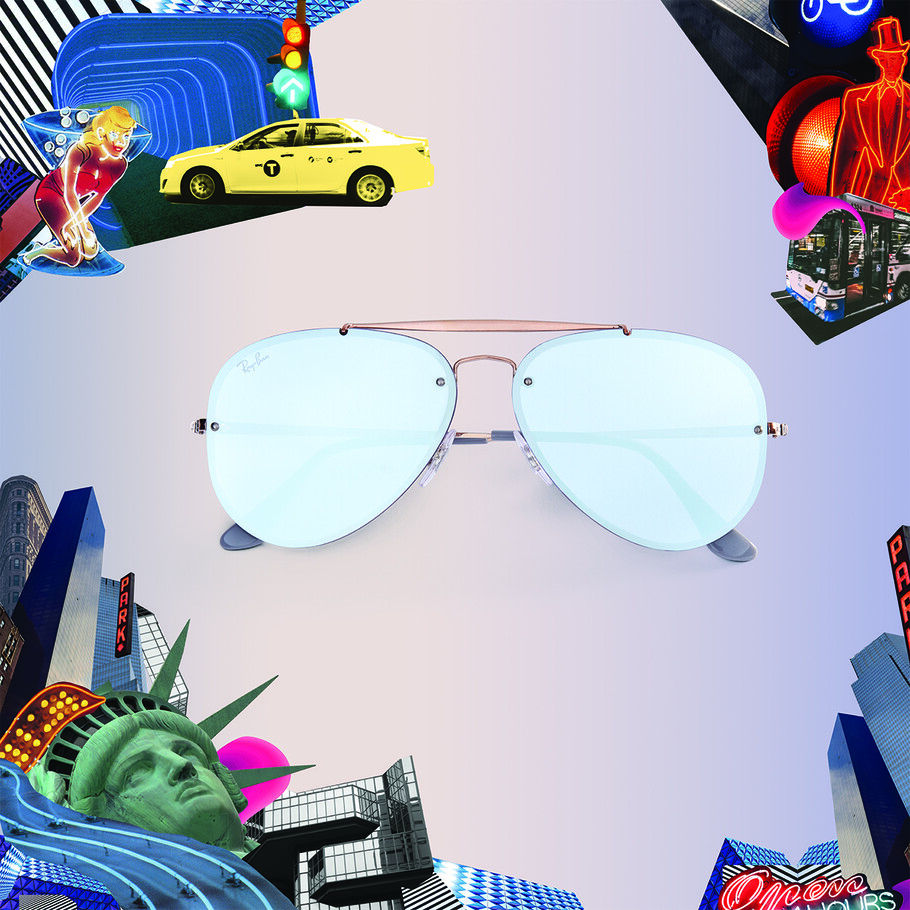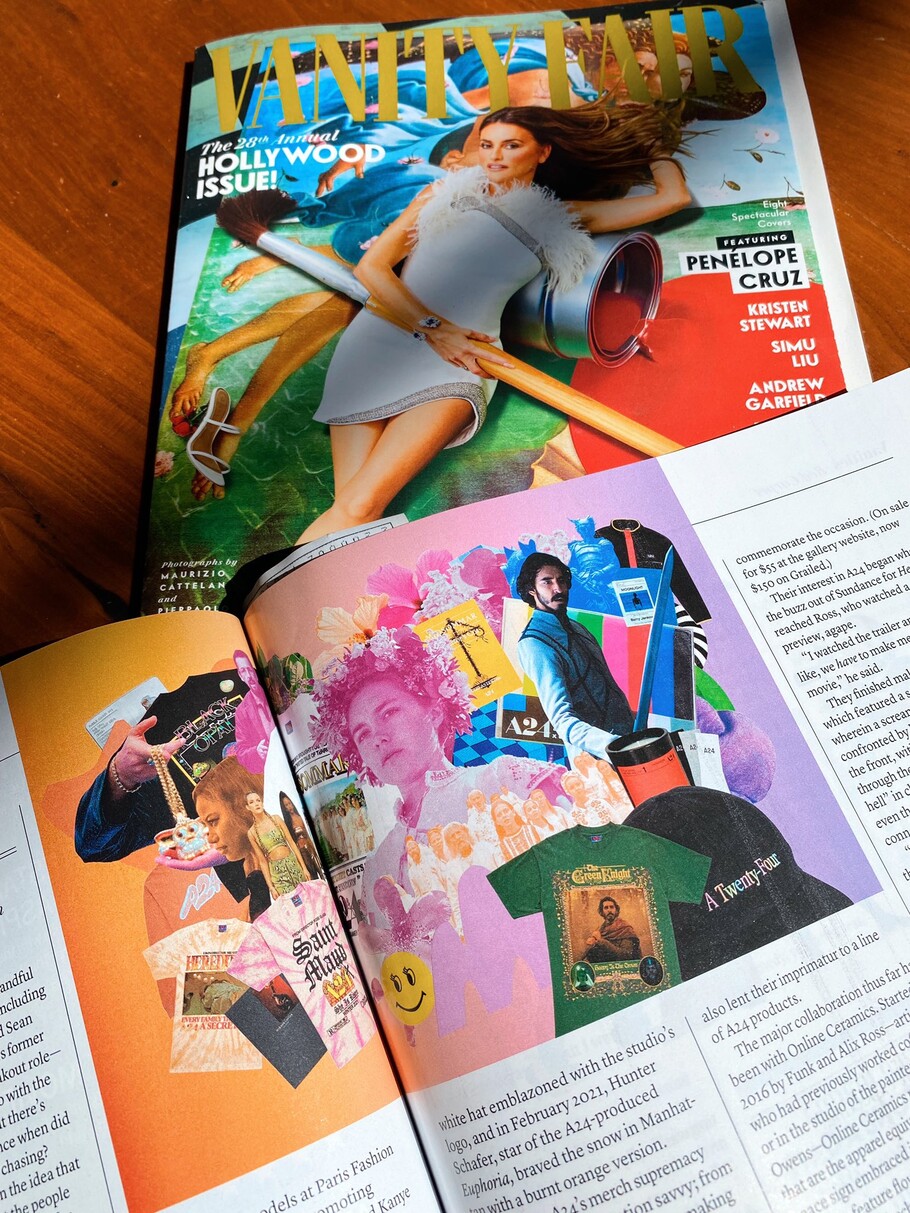 The move was the right one, and has allowed Saunders to show up for photoshoots, get bigger jobs, pick better vintage material, and make new connections. "The move was difficult, but a lot of things happened that affirmed that decision. Being in town makes you more appealing to different clients. LA has been really kind to me. I've had a lot of great opportunities out here." 
This episode offers wonderful advice for creatives just getting started as well as those further along looking for inspiration to try a new skill or freshen up their aesthetic. We also discuss how Saunders was inspired by the late, great Virgil Abloh, his foray into fashion design with the launch of High Comfort, and his plans to open an agency of his own. To learn more about Saunders' work, visit deweysaunders.com.  
If you're in LA, be sure to check out Saunders' show, "Round Trip," a collaborative exhibition with Keenan Brand consisting of large scaled mixed media works, opening March 11th at Civil Coffee, 6PM – 8:30PM.  
Creative Characters S2 E2: Dewey Bryan Saunders.
FS-1-5526
Agency, Branding