Creative Characters Ep. 5: Terrence Williams.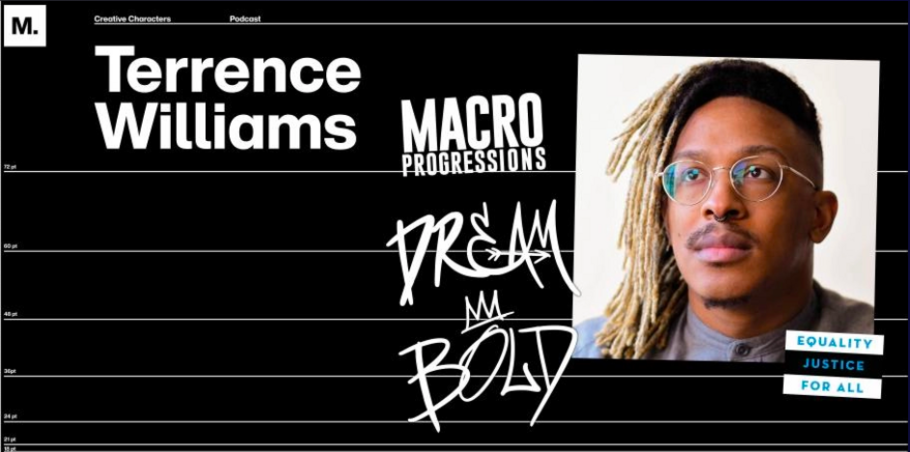 "
Though you may not identify as a designer by trade, you can still benefit from using [design thinking] and being a practitioner of design.
"
On Creative Characters, we meet the people and personalities behind the brands, campaigns, and designs we love. You can listen to the podcast on Apple, Spotify, Google Podcasts, and wherever quality podcasts are available.
Our guest in episode five was Terrence Williams, Senior Design Lead at Salesforce. Williams and his team drive Salesforce Experience, elevating the value of design both inside and outside of the organization. "Our imperative is to activate a design economy and demonstrate the business value across the Salesforce ecosystem. We are unifying creative thinkers by designing valued relationships, building trust, and delivering success," he said.  
Relationship design sits at the heart of this ecosystem. Of course, in a digital world, this includes relationships between people and brands, technology, and one another. Williams believes in the idea of designing with people, not just for them, and in his work aims to help teams realize the benefits of design thinking even if they're not designers. "Though you may not identify as a designer by trade, you can still benefit from using these practices and being a practitioner of design," Williams adds in the episode.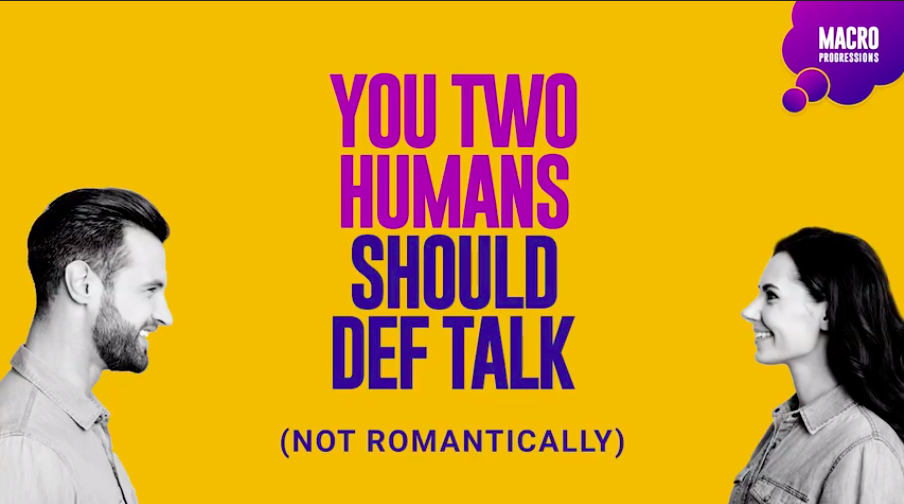 Beyond his role within Salesforce, Williams is an avid supporter of initiatives that promote equality, celebrate diversity, and encourage individuals to be their most authentic selves within professional spaces. His ability to thread together engaging stories with arresting visuals has allowed him to help others find their voice while sharing ideas with agency. 
He details his experience growing up in rural Kentucky as one of ten children, in a largely white community. "I didn't feel spoken to by a lot of the media, by a lot of the things that I saw, and I wanted to change that," he remembers. "I knew I needed to put things out into the world hopefully to inspire people or to make them feel better. That did lead me to this path of design." 
And it has informed the work he does helping people bring their full identities into the workplace.  
"As a black designer working in predominantly white spaces, I have to think about how I show up in my professional environment," Williams wrote in a piece titled Designing My Blackness, which he published late last year. "To some extent, all designers in corporate settings have to assimilate…Designers have to advocate for their value within a team that may not fully understand or acknowledge their skills. This experience occurs two-fold for a black designer. A black designer also has to advocate for their value as a professional person who is worthy of respect — in addition to being a creative whose craft is worthy of consideration." 
Through his work, Williams encourages others to advocate for their value within their teams and communities. Recently, to provide a platform for underrepresented groups to join, discuss, and celebrate their contributions to culture, he launched a podcast called "Macro Progressions." The first episode features his colleague Lindsey Siegel, and is available now. 
Creative Characters Ep. 5: Terrence Williams.
SE-1-4421
Agency