Creative Characters Ep. 17: Ellen Lupton.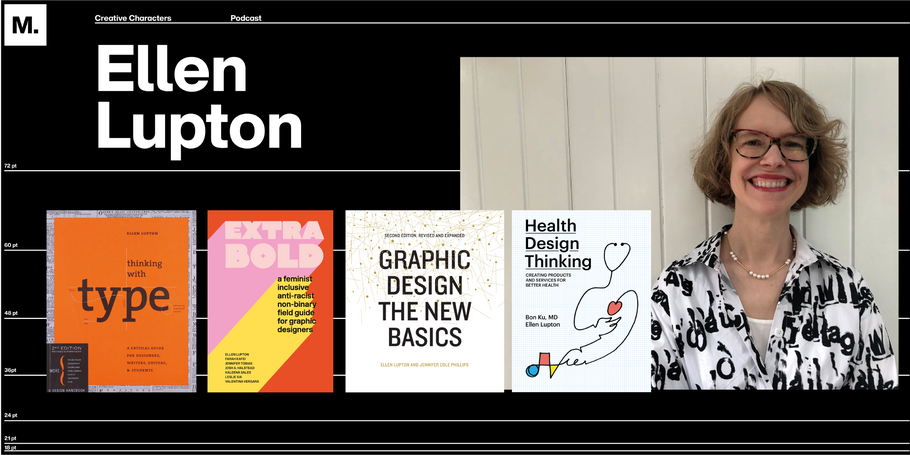 "
Part of my mission, as a missionary of typography, is to keep people aware that typography isn't just fonts. Typography is what we do with it.
"
On Creative Characters, we meet the people and personalities behind the brands, campaigns, and designs we love. You can listen to the podcast on Apple, Spotify, Google Podcasts, and wherever quality podcasts are available.
This week, on Creative Characters, Monotype's own Brand Designer, Marie Boulanger, author of XX, XY, a book which investigates the relationship between letters and gender stereotypes and how that affects the design world, talks with Ellen Lupton, writer, curator, educator, and designer. Lupton most recently published Extra Bold: A Feminist, Inclusive, Anti-racist, Nonbinary Field Guide for Graphic Designers. You may also know her from other books such as, Thinking with Type; Graphic Design: The New Basics; or Health Design Thinking: Creating Products and Services for Better Health. 
Ellen actually set out to be a painter, but fell in love with the abstract and minimal design language of type while studying painting at the Cooper Union in the early 1980s. At that time, type design did not have the mainstream cool factory it has today. Ellen felt that pursuing typography was more akin to "entering a secret society." 
"I fell in love with relationship between the austere systematic anti-individualist typography world," Ellen says, "the world of conceptual art that had been critiquing the authorial originality of the painter in favor of grids and lines like Sol LeWitt. I just loved the connection between that very austere part of the art world and this language of graphic design." 
Now the Betty Cooke and William O. Steinmetz Design Chair at the Maryland Institute College of Art (MICA) in Baltimore, Ellen and Marie discuss the balance between theory and practice, thinking and making. Learning from her graduate students in the BFA program at MICA, Ellen notes that "really the best mentorship is lateral. It comes from people you have a relationship of equality with."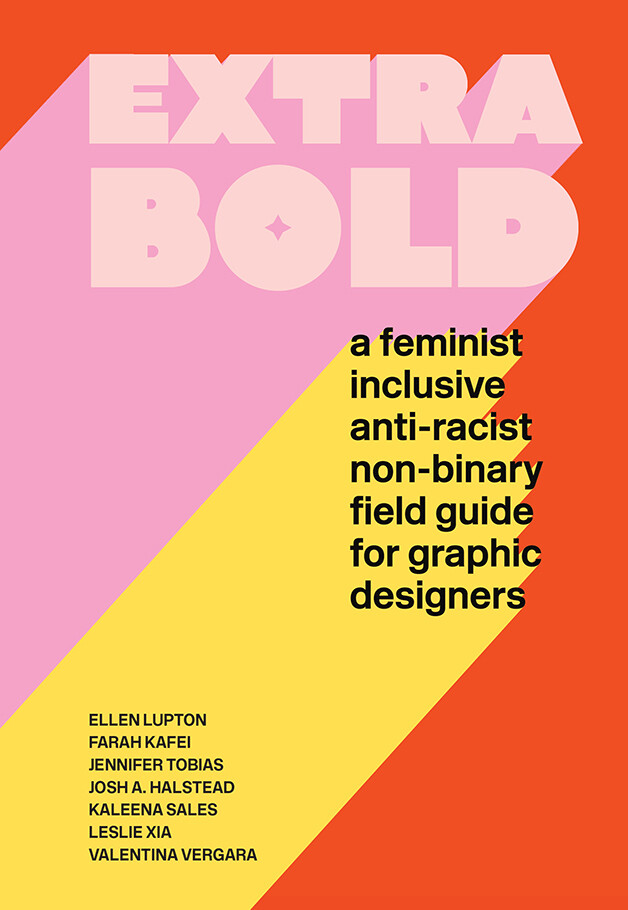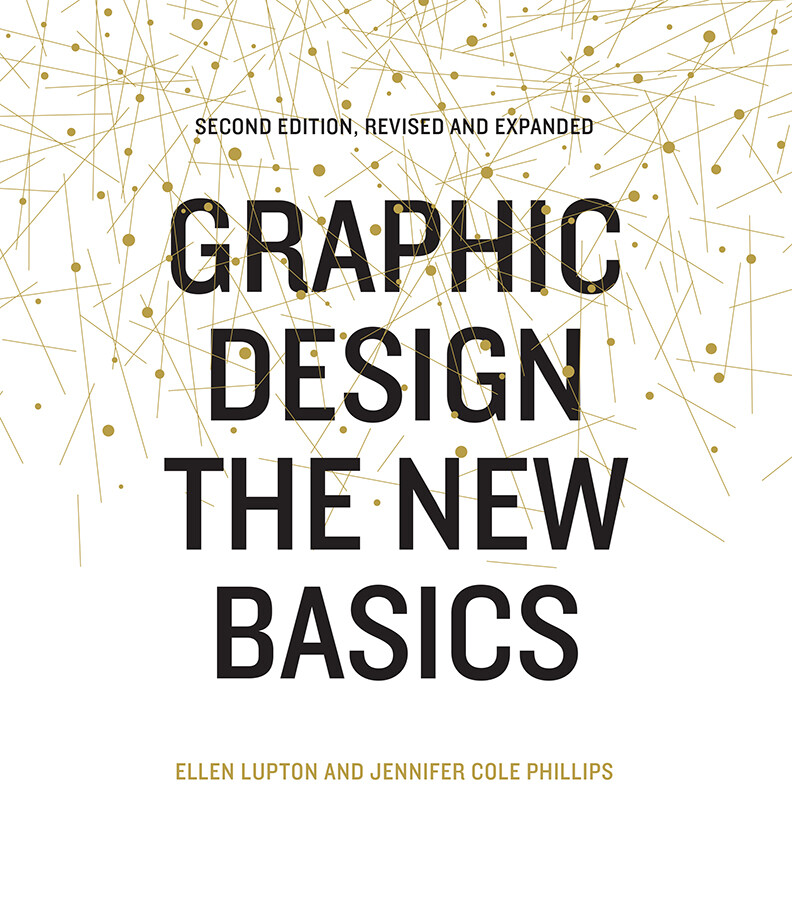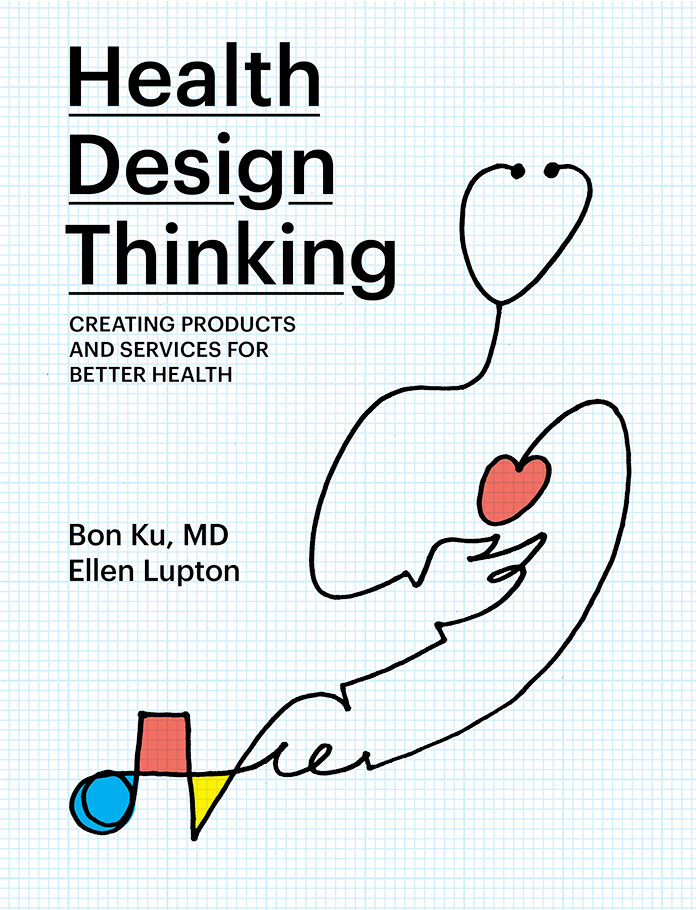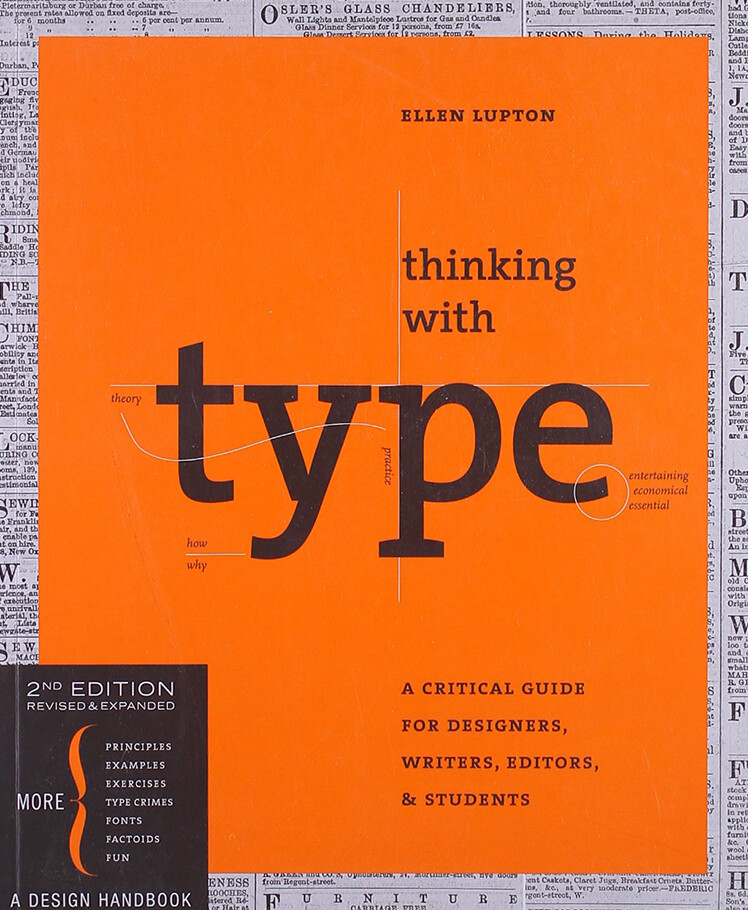 This perspective is what makes Ellen the perfect person to write a book like Extra Bold. Ellen explores the impact that creative gatekeeping, long practiced (both conscious and unconsciously) in design circles, has had on designers of color, women, and other communities. When working on Extra Bold, Ellen collaborated with Leslie Xia and many other colleagues that helped deepen her understanding of the racial, gender, and geographic inequalities in design and in turn shaped her habits and creative practices.  
"I went through a period while I was writing the book of only buying typefaces designed by women… If you want to expose yourself to this other body of work, you [must] make a conscious decision to actively seek that out and then celebrate it, and tweet it, show it, use it, and use the fonts that you acquire in that way. Or you [only seek out] fonts created in South America instead of Europe," Ellen says. "There's a huge and vital industry in other countries that doesn't get seen as much. So [it's important to] make that conscious effort in your own practice, [and it can be] really illuminating." 
In the same vein, Ellen is now working on a revised third edition of her book, Thinking with Type, originally published in 2010, with a focus on being more inclusive and less monocultural. Due to release sometime in 2023, it will reflect some meaningful changes within type world over the last decade and highlight ways it has become more open and inclusive. 
Creative Characters Ep. 17: Ellen Lupton.
FS-1-5181
Agency, Branding