Terry Junior™
A perfectly imperfect design.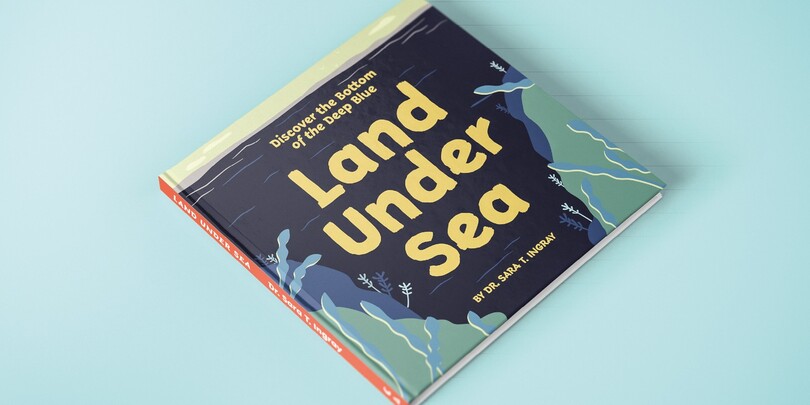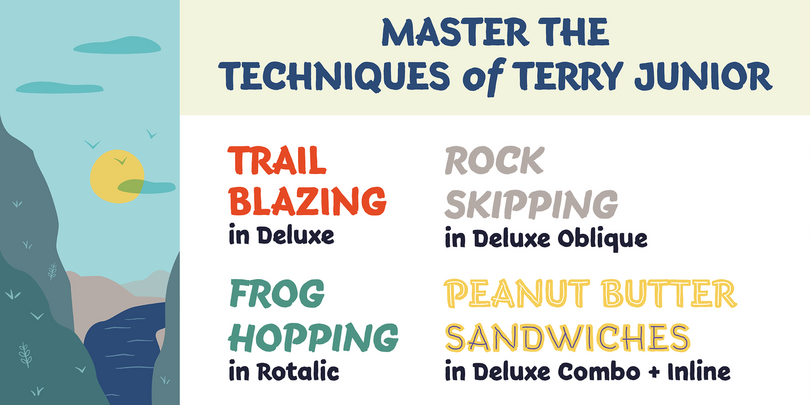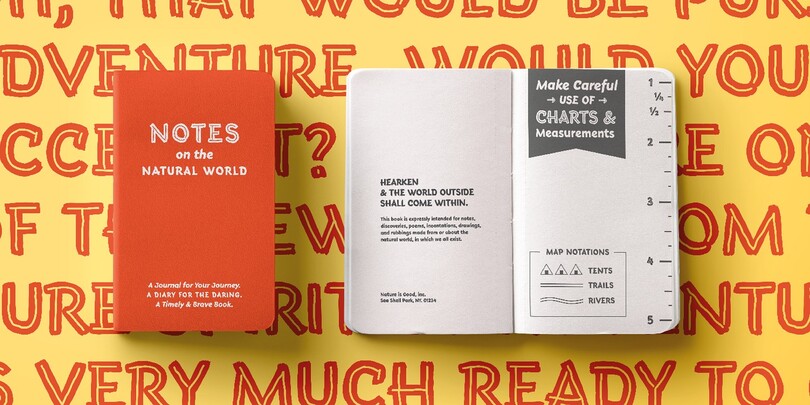 Terrance Weinzierl's Terry Junior typeface is a perfectly imperfect design – one that retains the marks of the brush used to create it and harks back to the craft required to hand make letterforms. Originally drawn during a Monotype Font Marathon, Weinzierl later refined the typeface digitally – adding an Inline version and designing alternates that replicate the irregularity of real-life brush scripts.
Neue Plak™
Paul is back!
Originally designed in 1928, Plak is something of a lost gem in the type world. Despite being drawn by Futura creator Paul Renner, it never achieved the same popularity and spent decades lacking a much-needed digital revival. Monotype designers Linda Hintz and Toshi Omagari have taken its existing three weights and, after extensive research into the original wood type, extended them into the vast Neue Plak family.
Hope Sans™
A dual-natured typeface.
Hope Sans™ takes the jaunty style of 1950s and 60s lettering and melds it with the jubilant 1970s swashes of Bookman. The result is a sans serif family that is lively, inviting and deeply customizable. Its basic sans serif forms create engaging text, while a roaring collection of swash designs, alternate characters and ligatures make it a natural for attention-grabbing display typography.
Madera®
A straight-talking sans.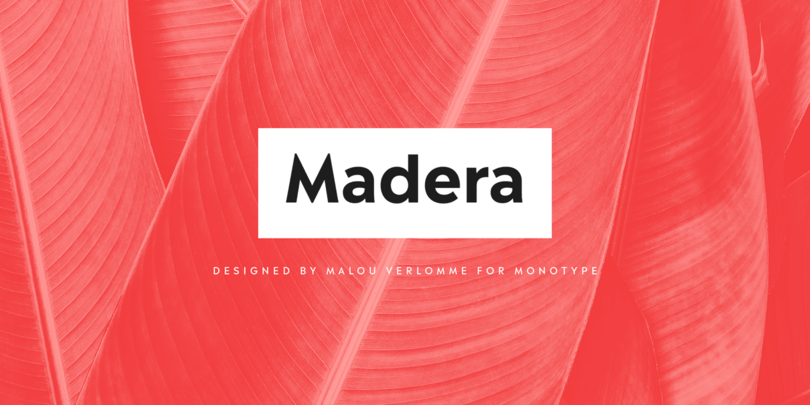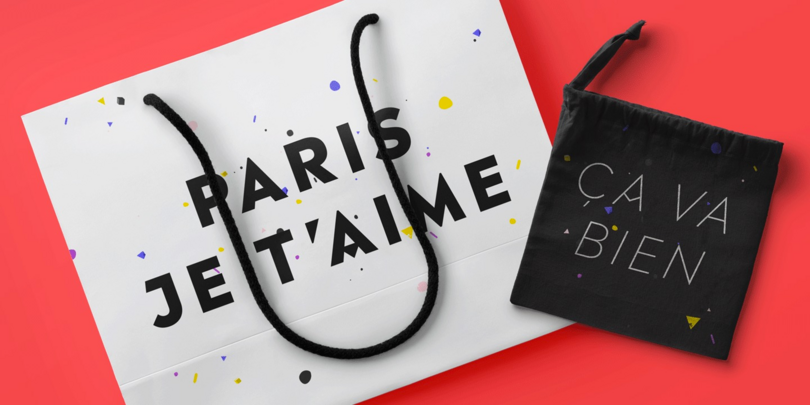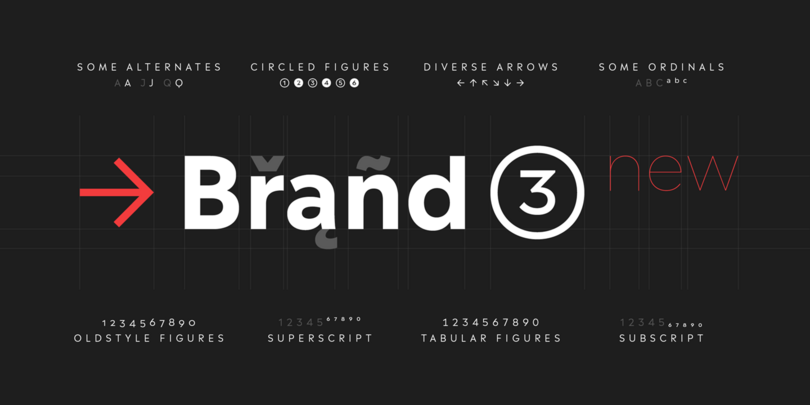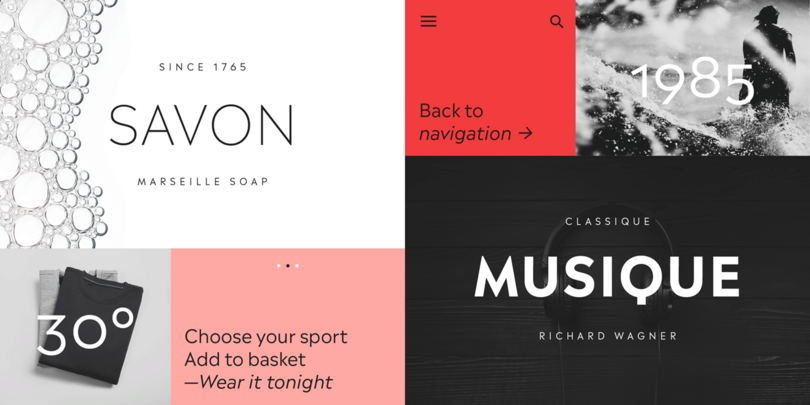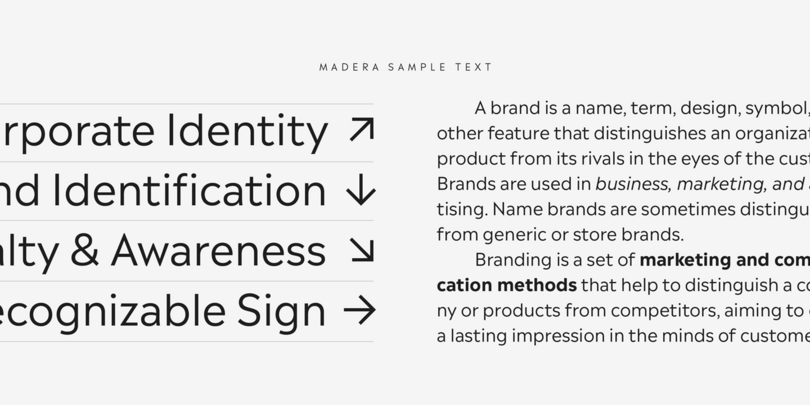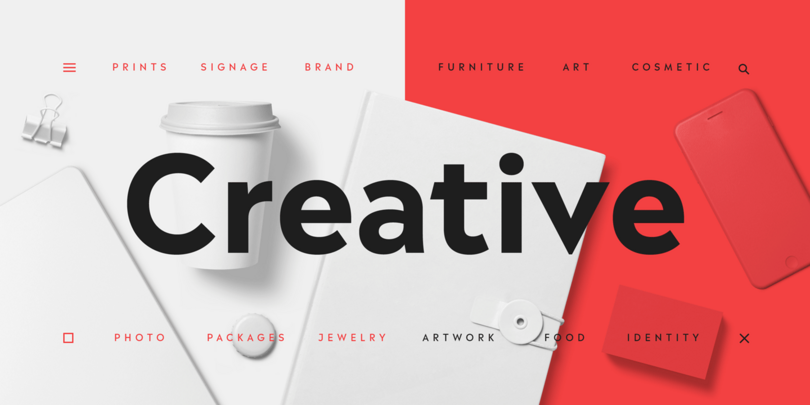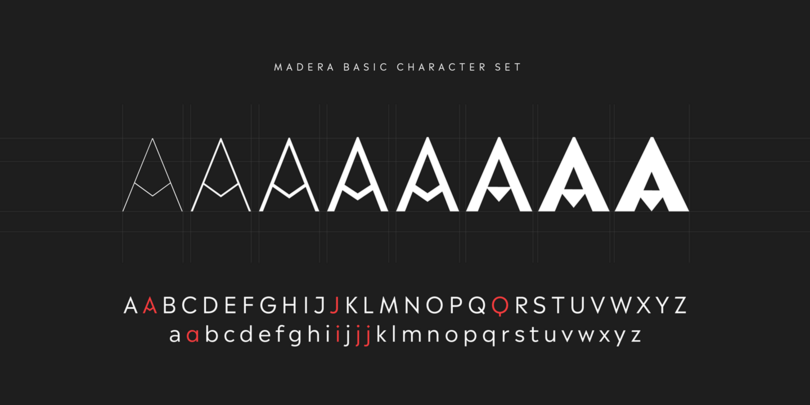 Introducing Madera by Malou Verlomme – a straight-talking typeface that's created with graphic designers in mind. Efficient and adaptable, Madera works across print and online, and has pleasingly crisp apexes that add some extra bite to the design.
Unitext™
Clean and compact branding typeface.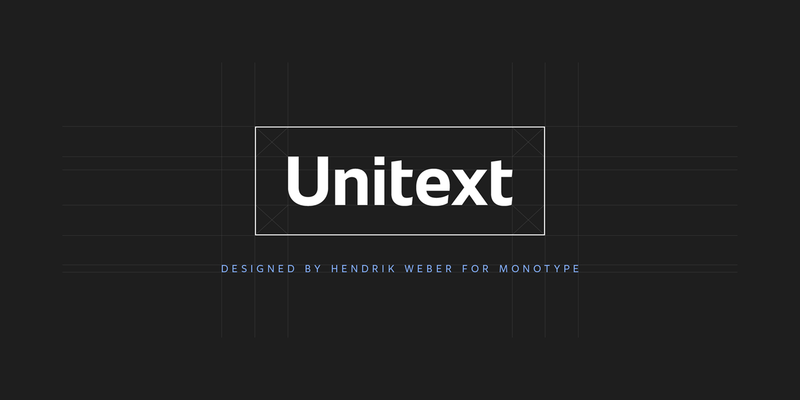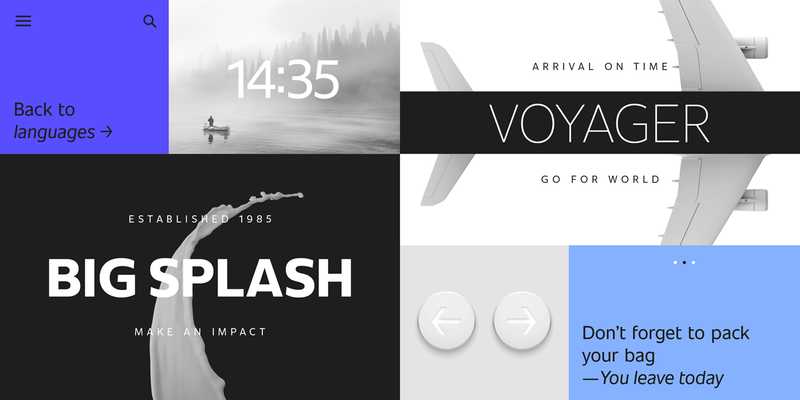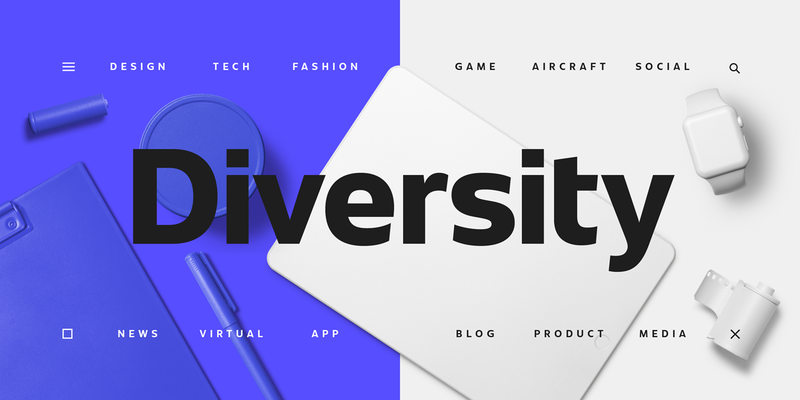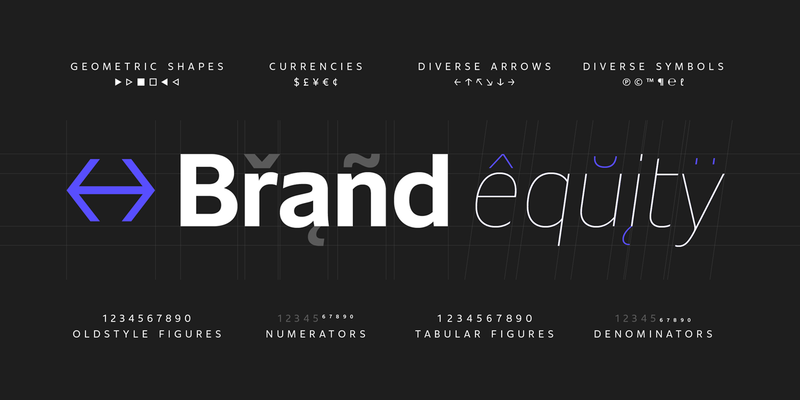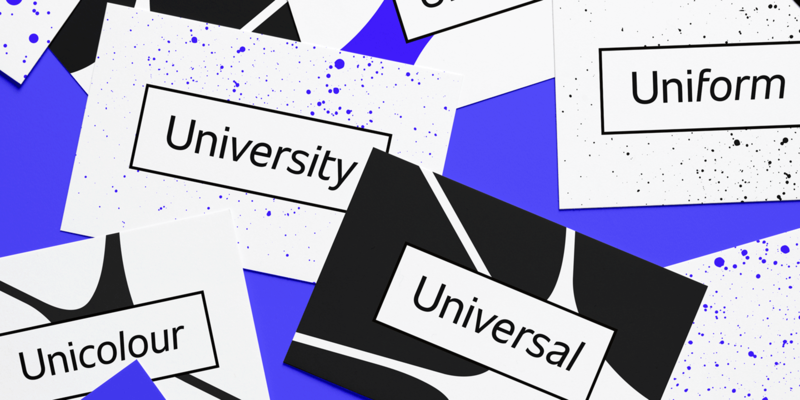 Created with the needs of branding design in mind, Jan Hendrik Weber's Unitext is a crisp, clean typeface that functions well across print and online use. It blends humanist and grotesque qualities, adopting a style that the designer describes as "neo grotesque". Narrow spacing is what sets this typeface apart, however it also uses open counters and angled details to boost readability.
Albertus® Nova
The Wolpe Collection.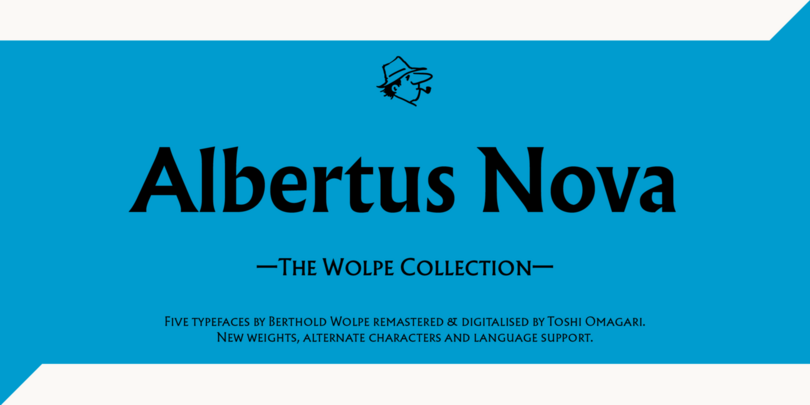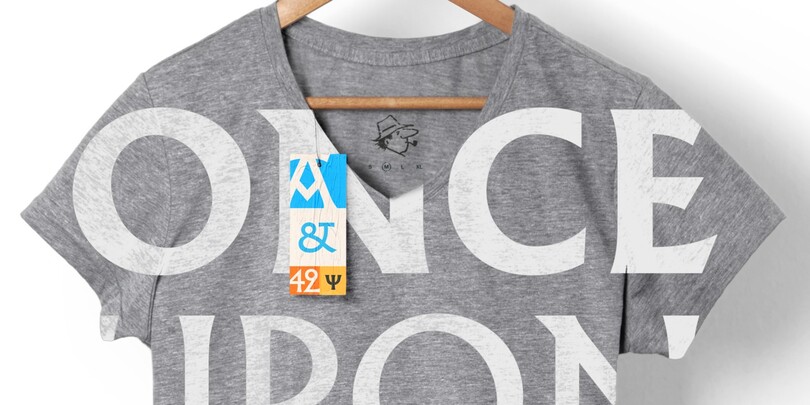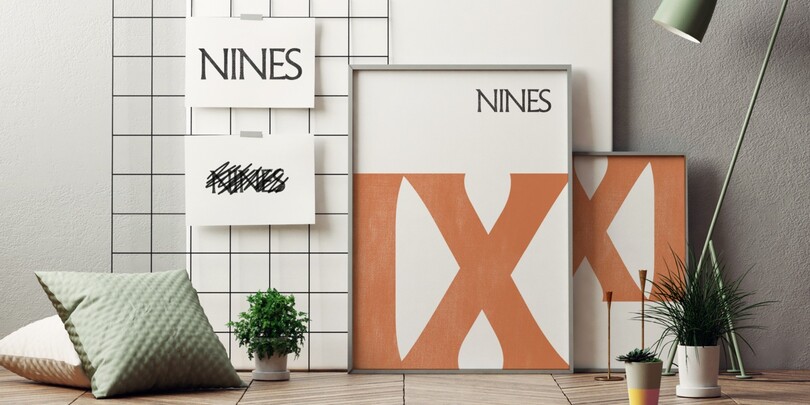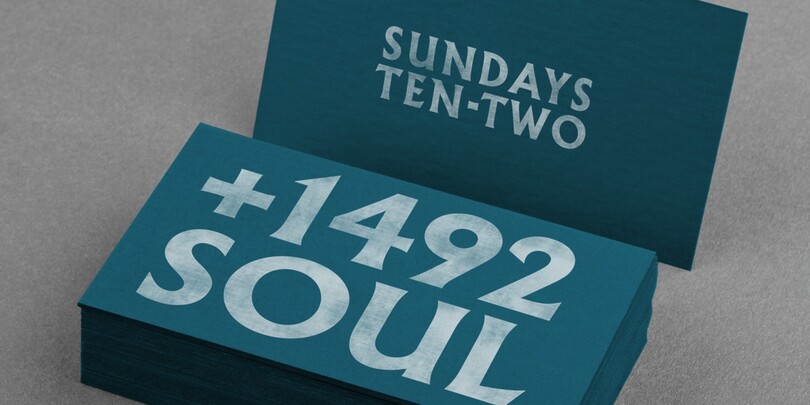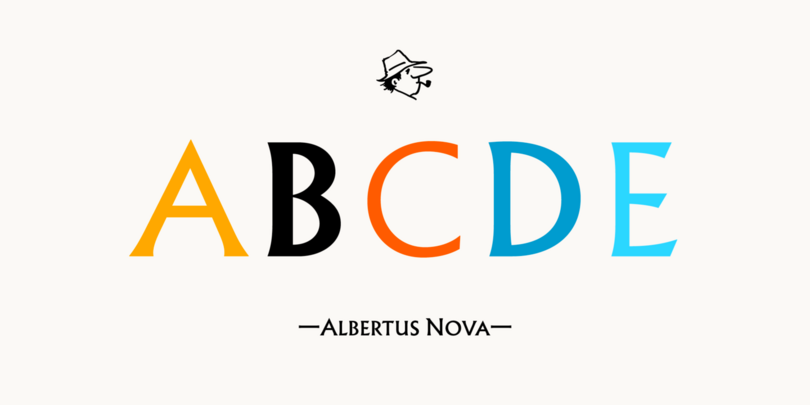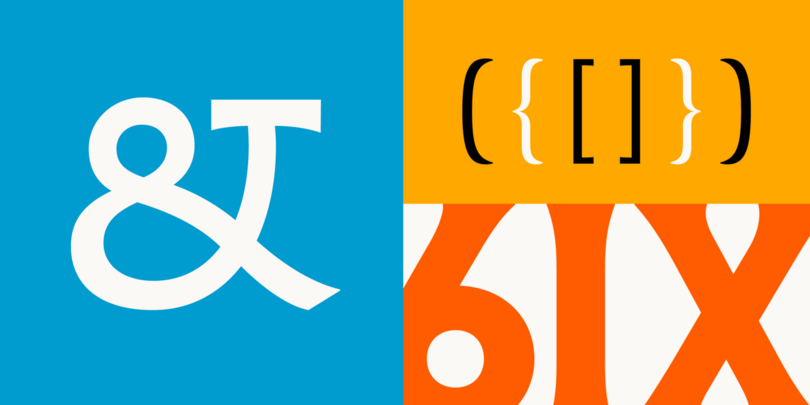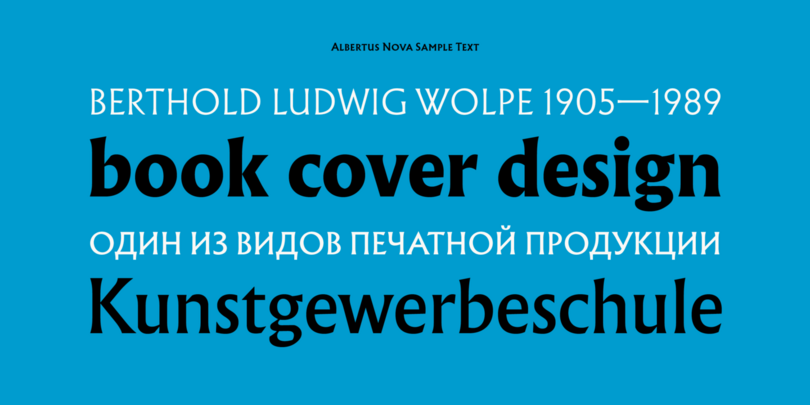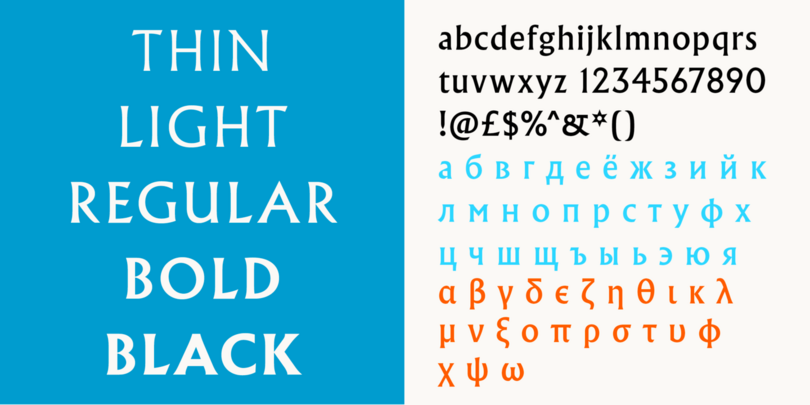 In the Albertus Nova typeface, Toshi Omagari has revived a number of alternate capital letters created by Berthold Wolpe that have been unavailable in the existing digital version. This includes the uppercase M, W, J, E, R and Q. He designed five weights - light, thin, regular, bold and black- as well as Greek and Cyrillic characters.
Wolpe Pegasus™
The Wolpe Collection.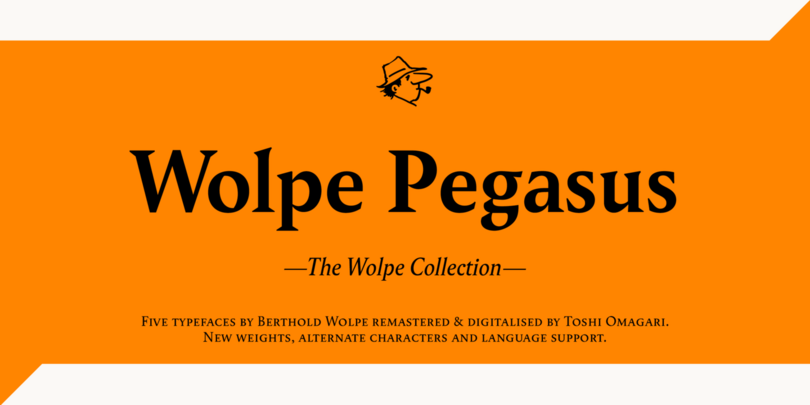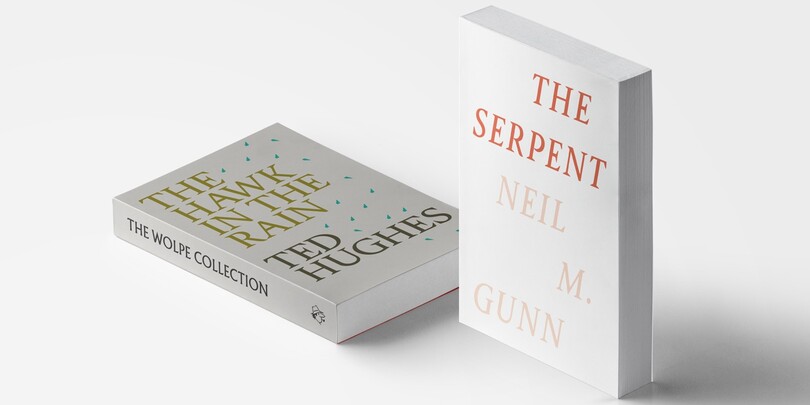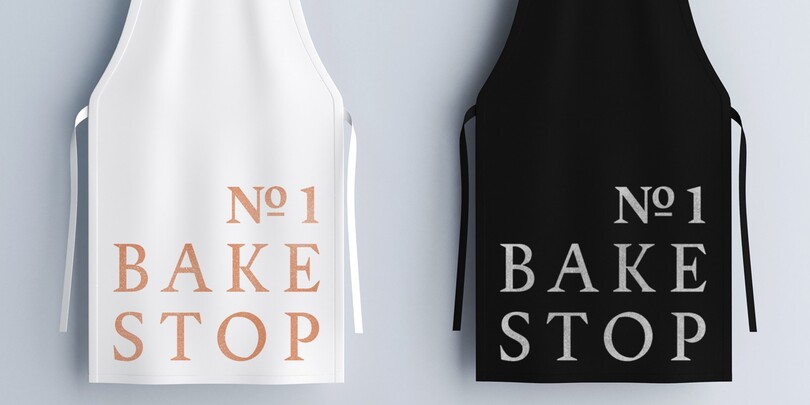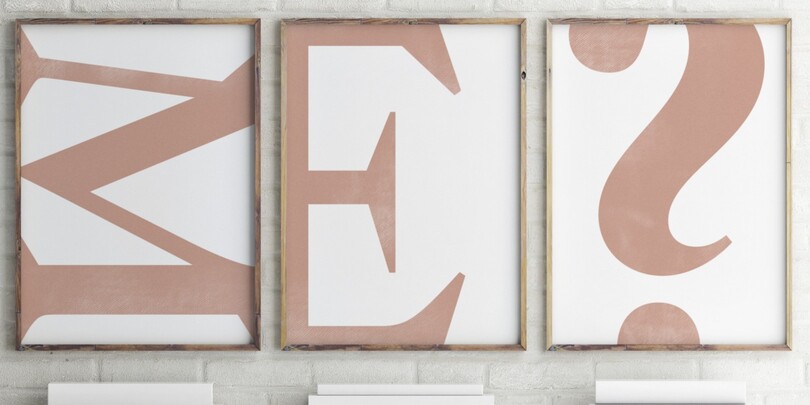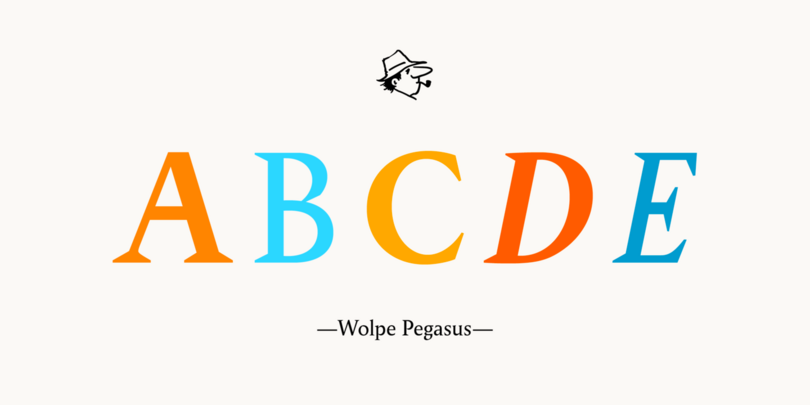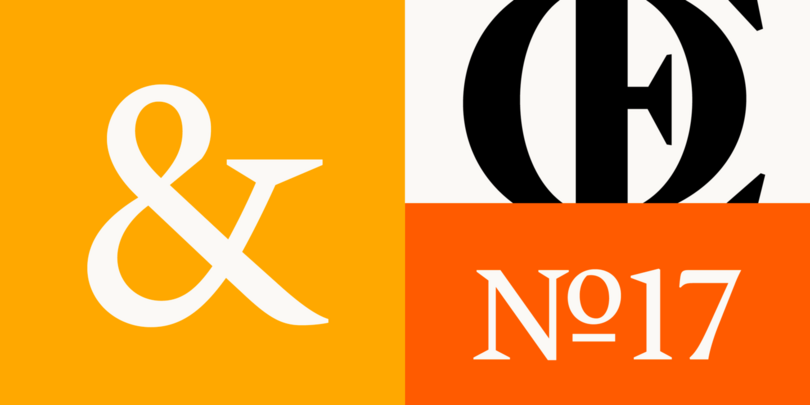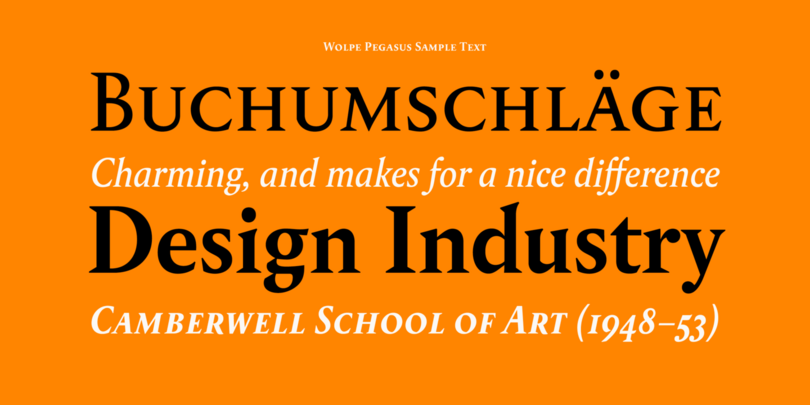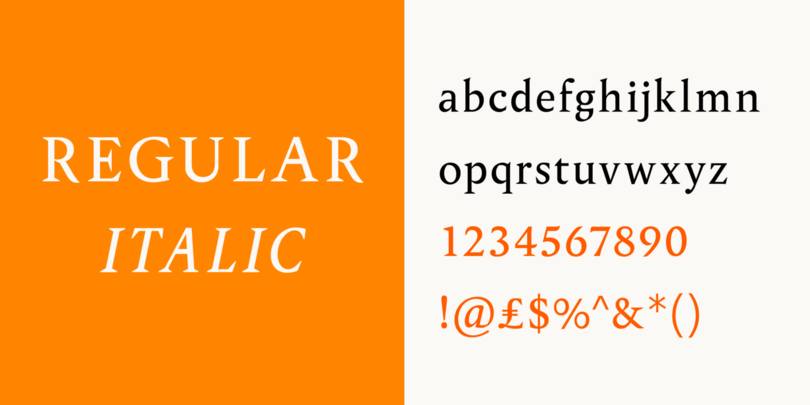 The Pegasus typeface, originally designed by Berthold Wolpe, is full of surprises. The E and F both have oversized serifs. The A and H have cross bars of very different thicknesses. The K and g look a little unhinged, and the g boasts a distinctive, spiky loop. On close inspection, Toshi found that no two serifs in the uppercase letters were of the same shape.
Wolpe Fanfare™
The Wolpe Collection.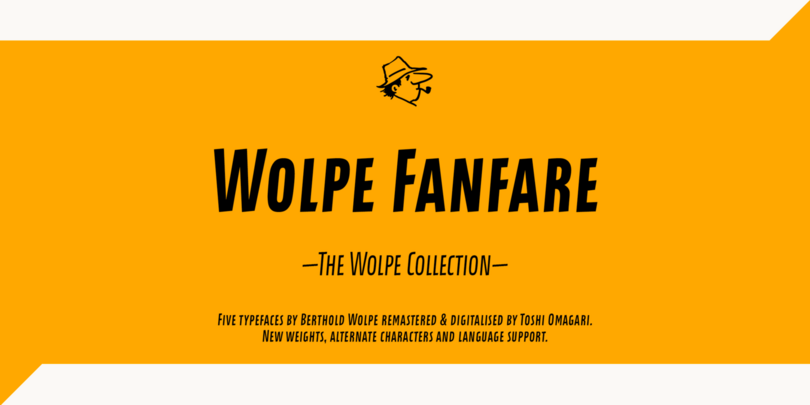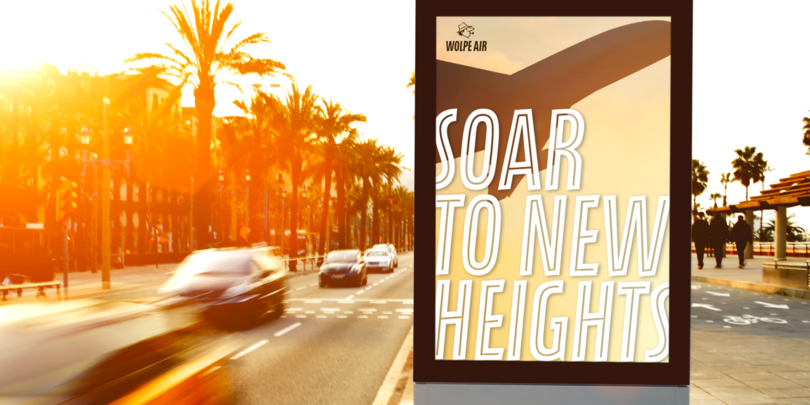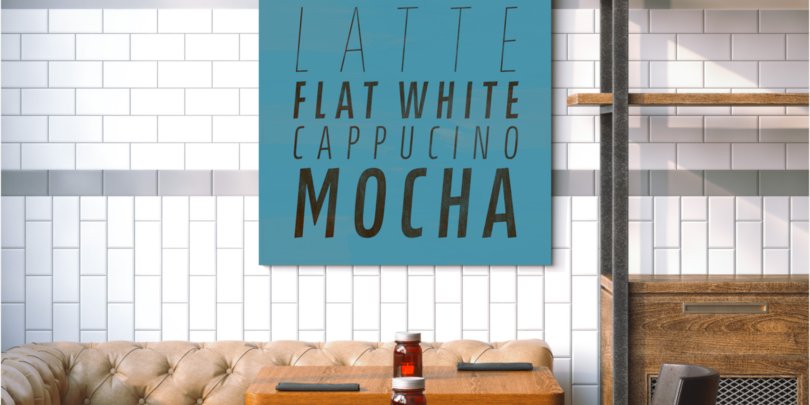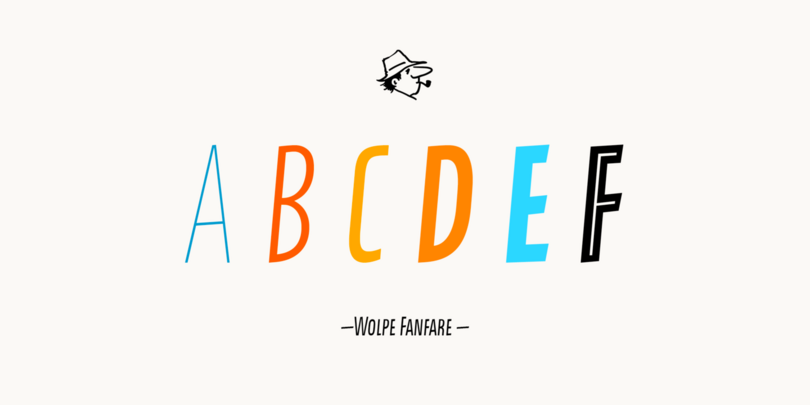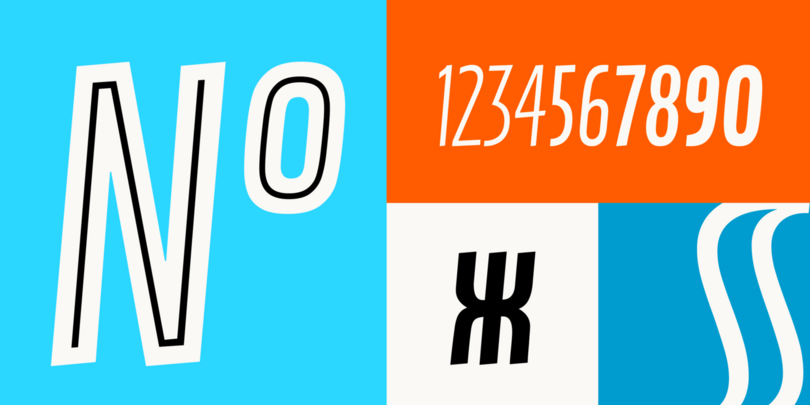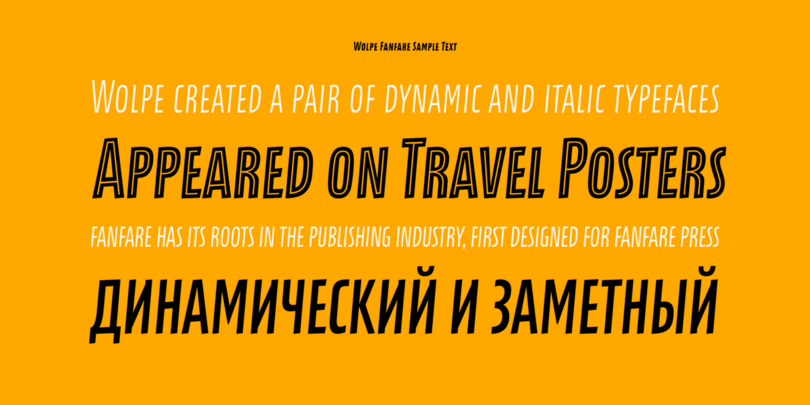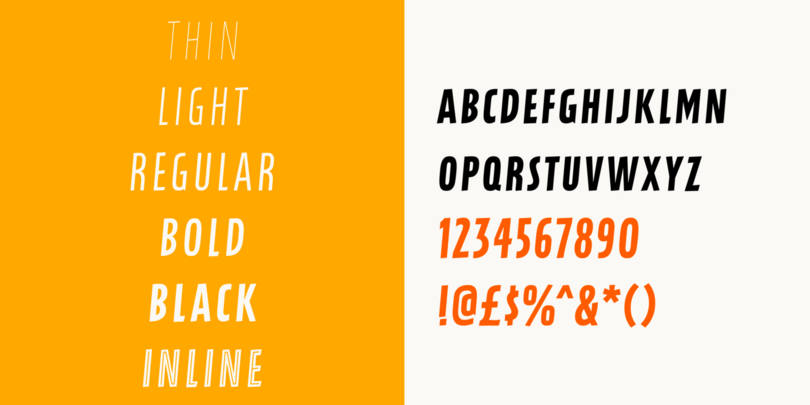 Initially designed for Fanfare Press, the Fanfare typeface packed more into a small space than most typefaces. It was a natural for book and movie titles, and more general branding. Albertus is serious, classical and monumental, while Fanfare is modern, light and playful.