Macklin
Inspired by history. Created for contemporary design.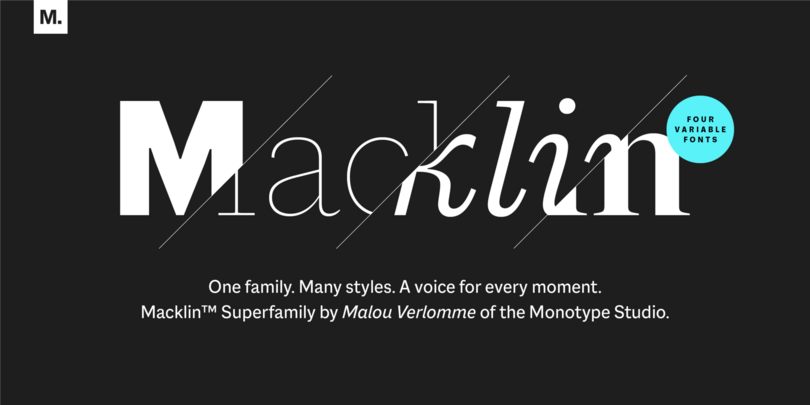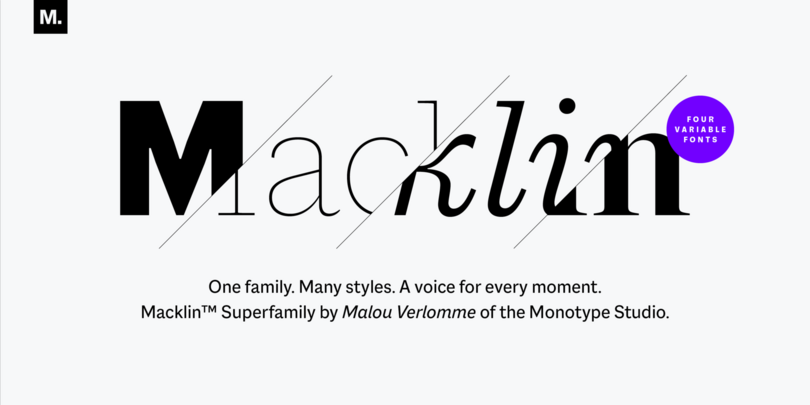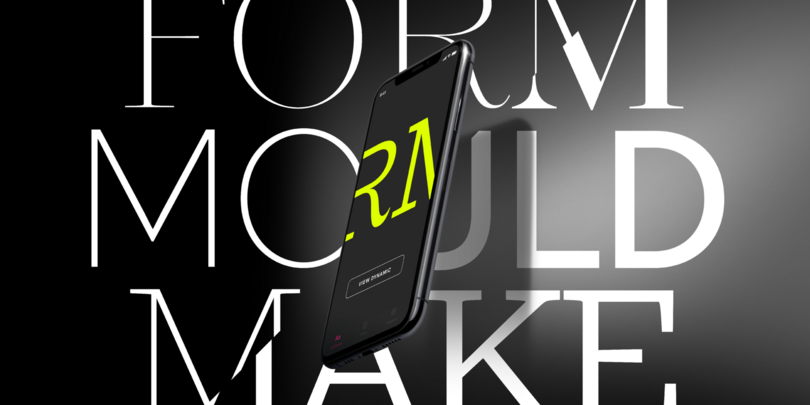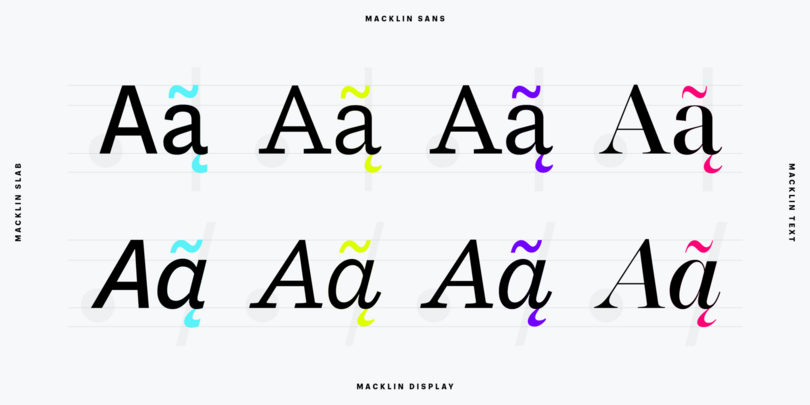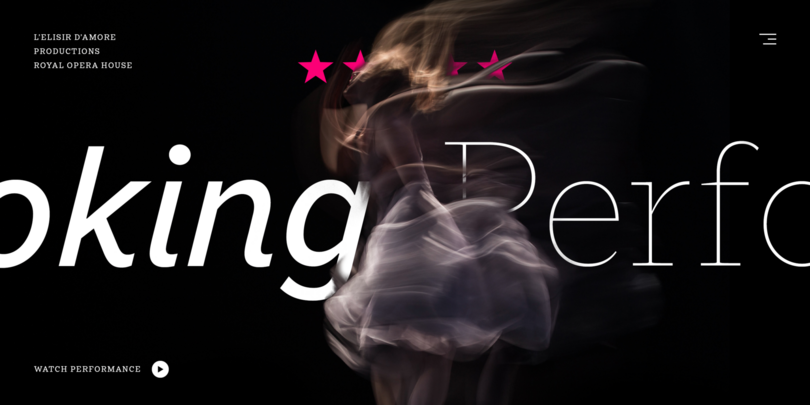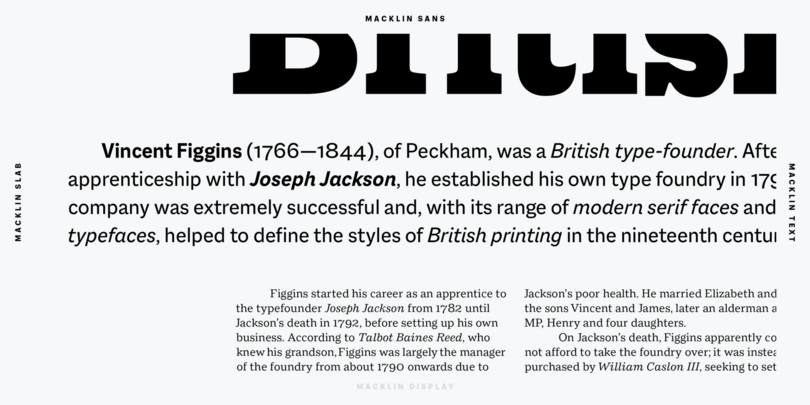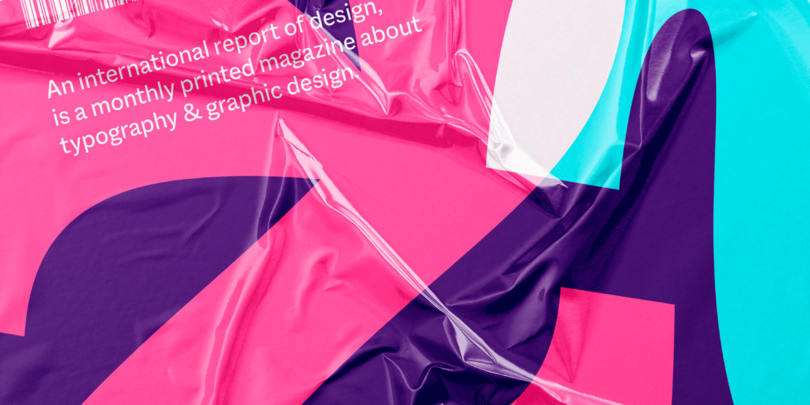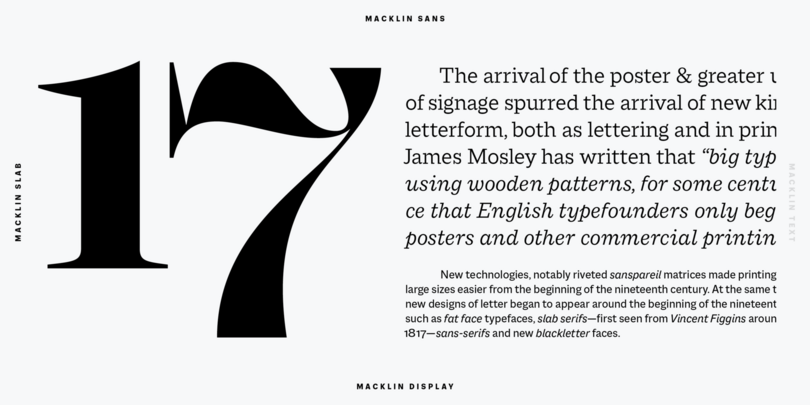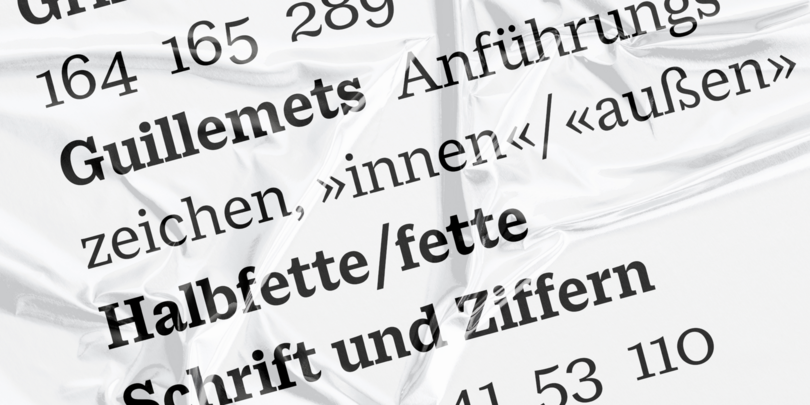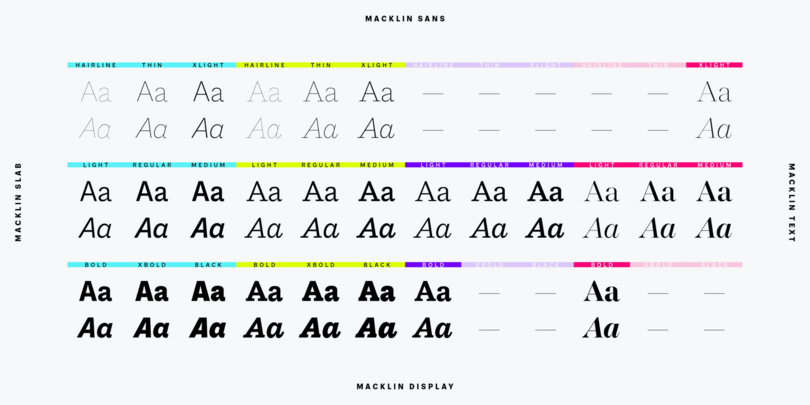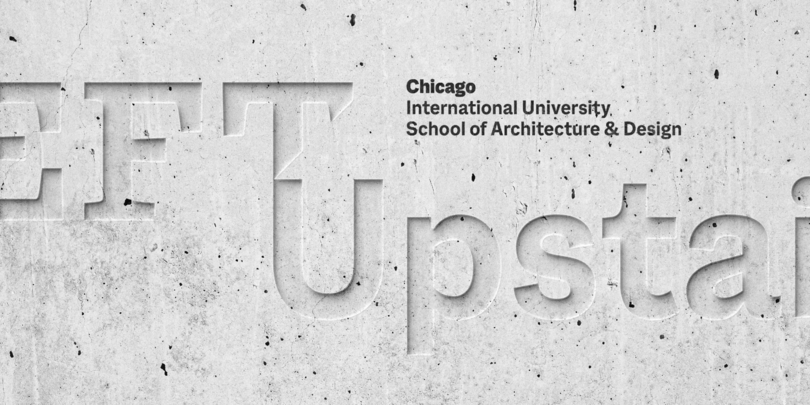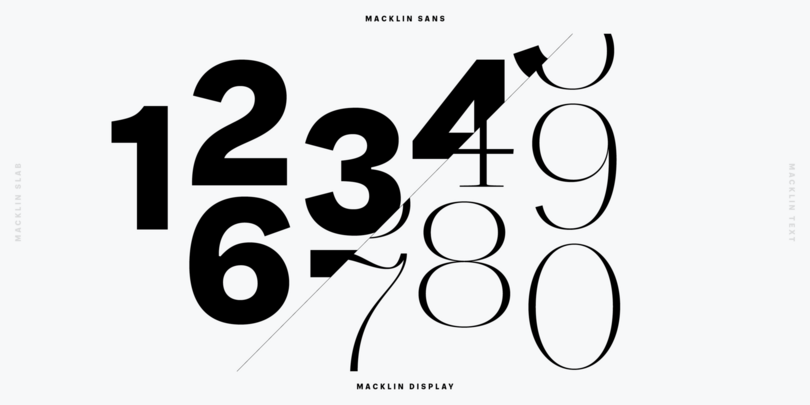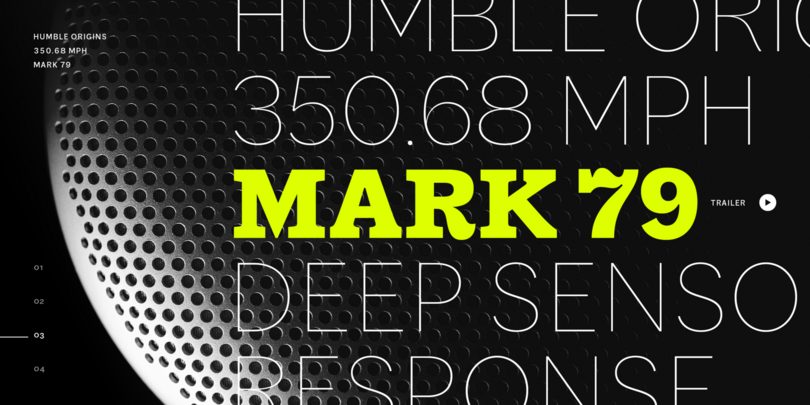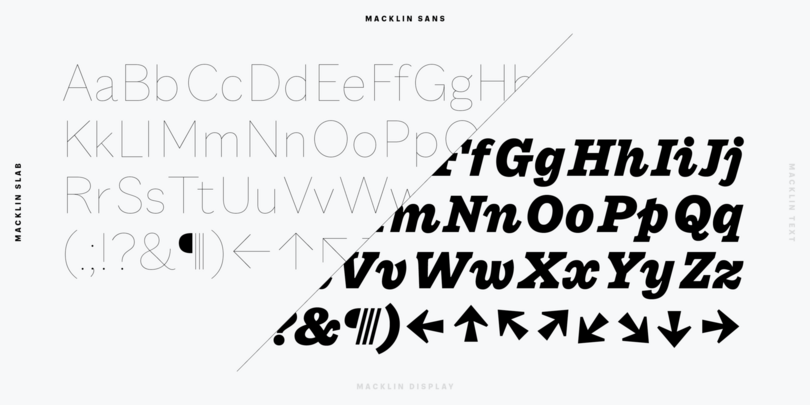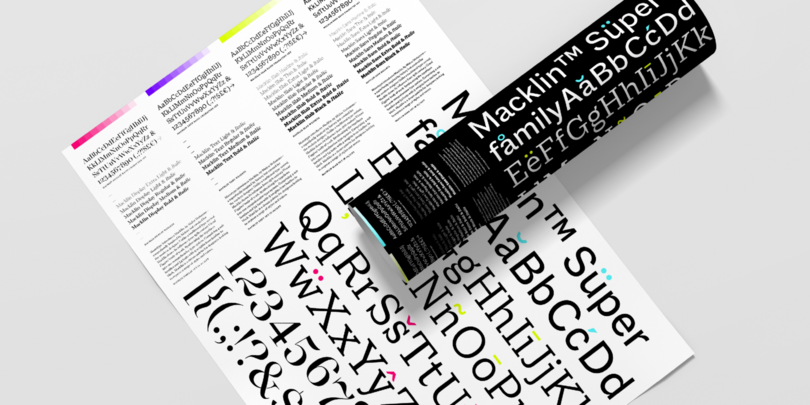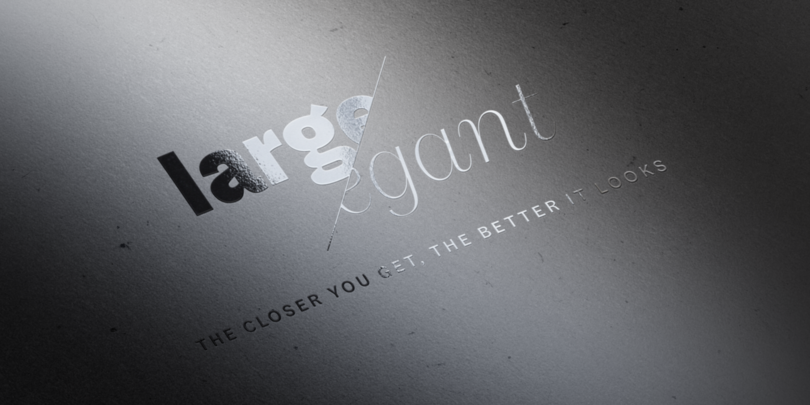 Macklin is inspired by the era when type leapt off the pages of books and onto large-scale posters and advertisements. With a distinct twist on its typographic predecessor, Macklin's sharp yet elegant forms push the superfamily to a place that's more suited to contemporary use and modern design.
Ambiguity
A mix of beliefs. A spectrum. Like any family.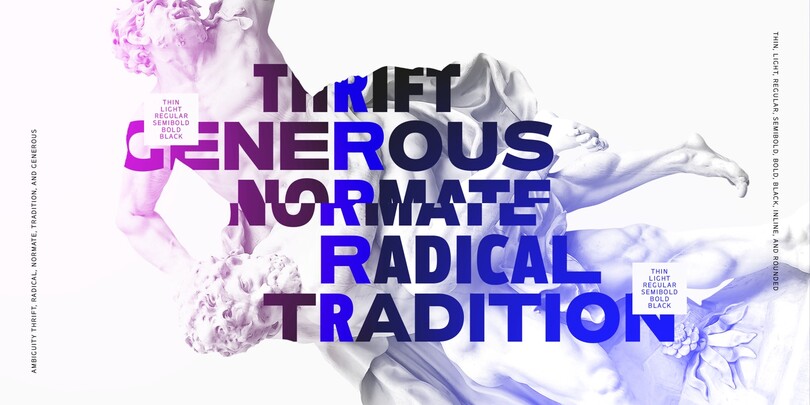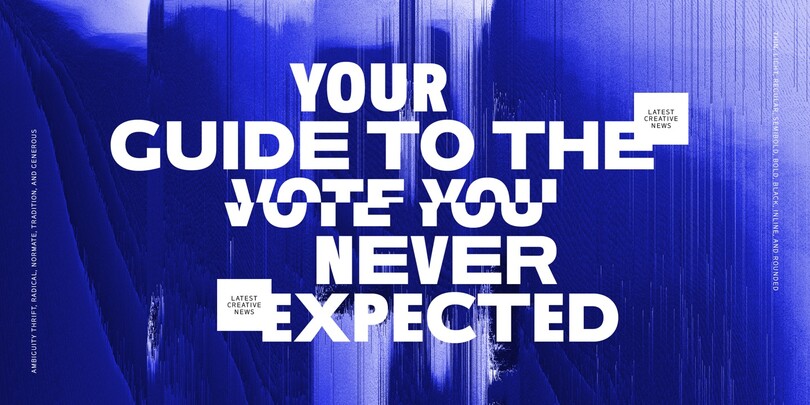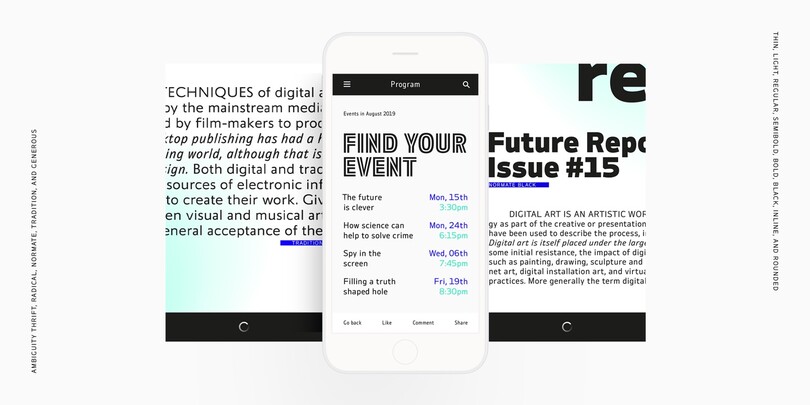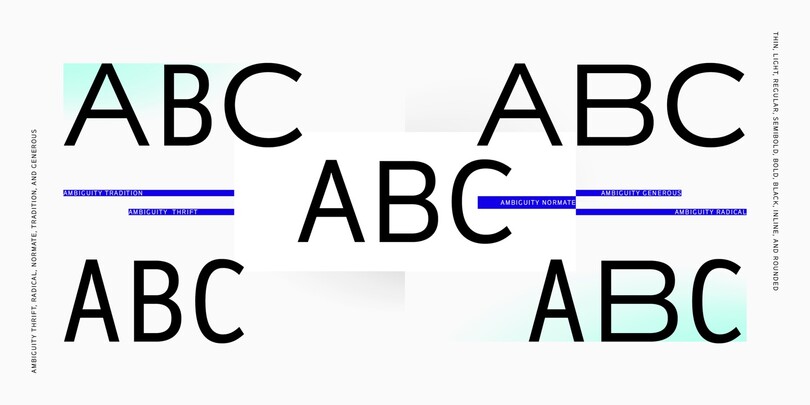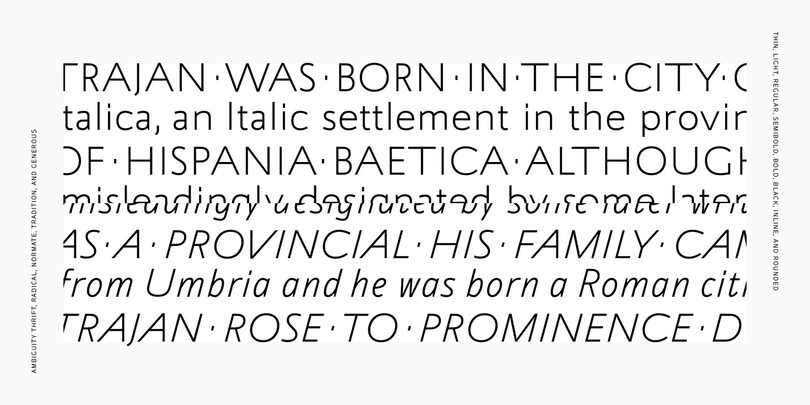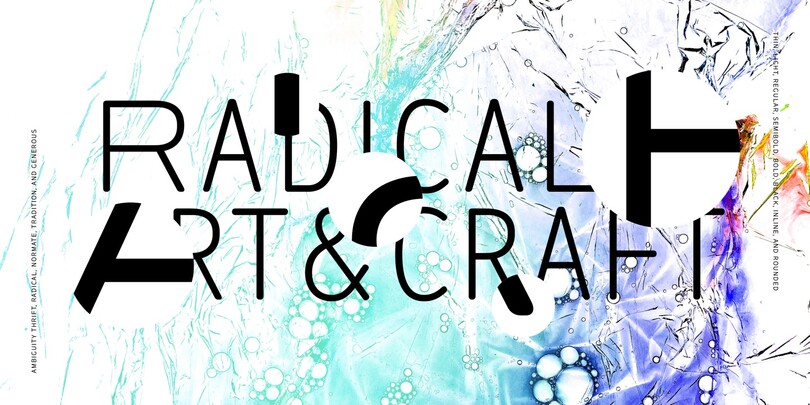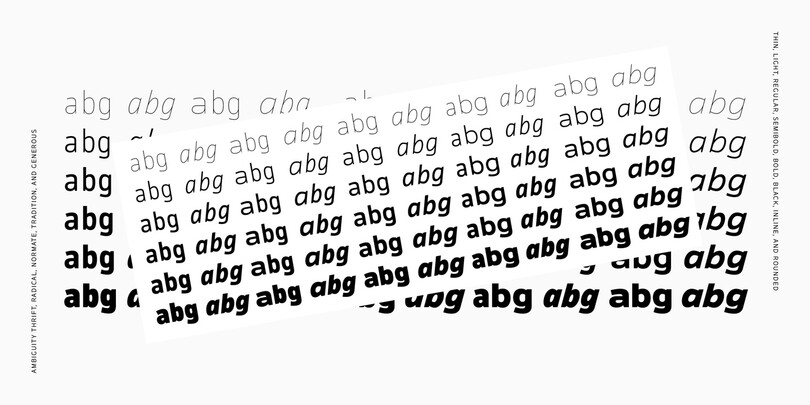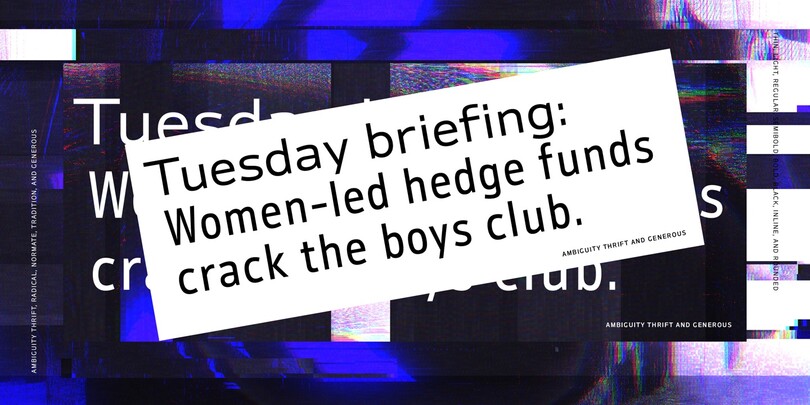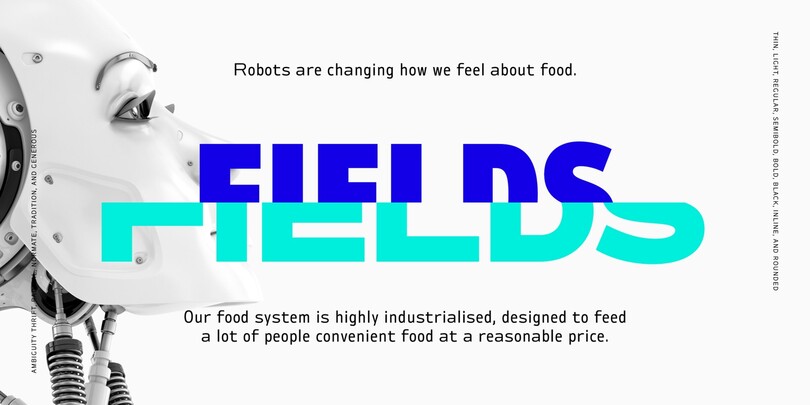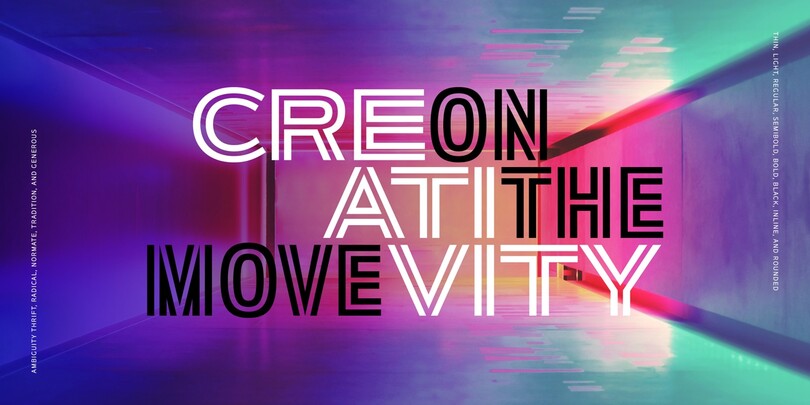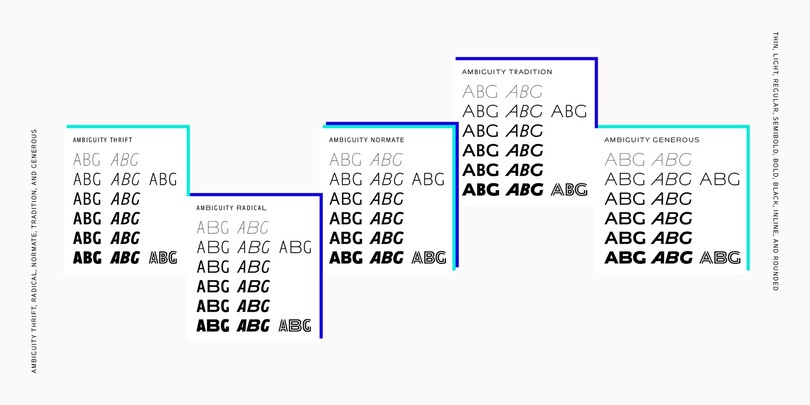 Ambiguity embraces both tradition and radicality, as well as generosity and thrift, encouraging us to question our beliefs about the intersection of style and meaning. With five distinct states of being—Tradition, Radical, Thrift, Generous and Normate—Ambiguity merges established concepts with inverse proportions, creating an exciting tool for tweaking text and expressing a range of attitudes and beliefs—from conventional to unorthodox and frugal to extravagant.
Helvetica Now
Everyone. Everywhere. Everything.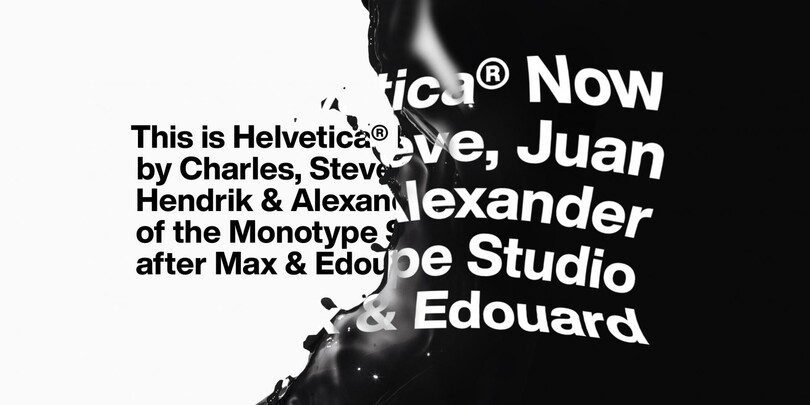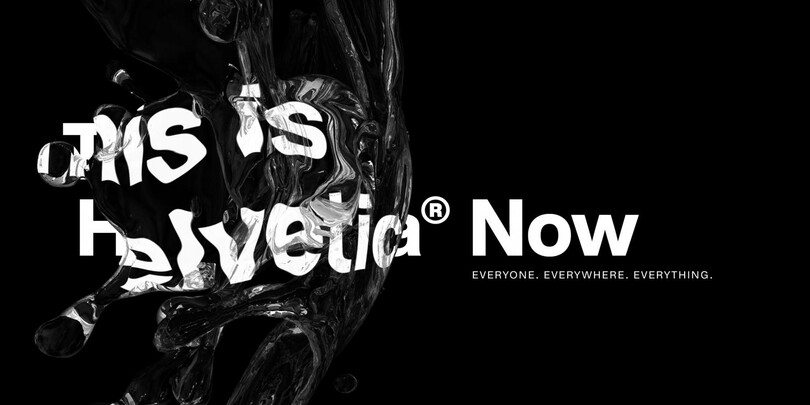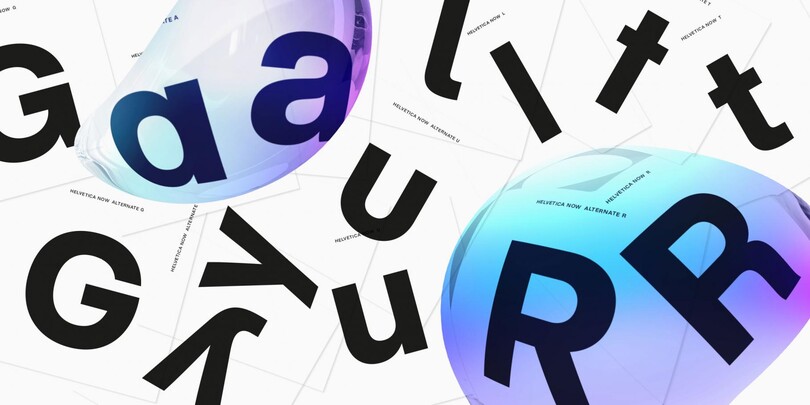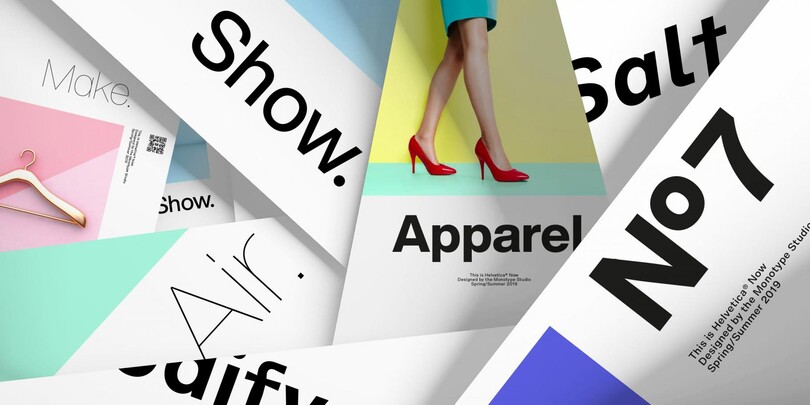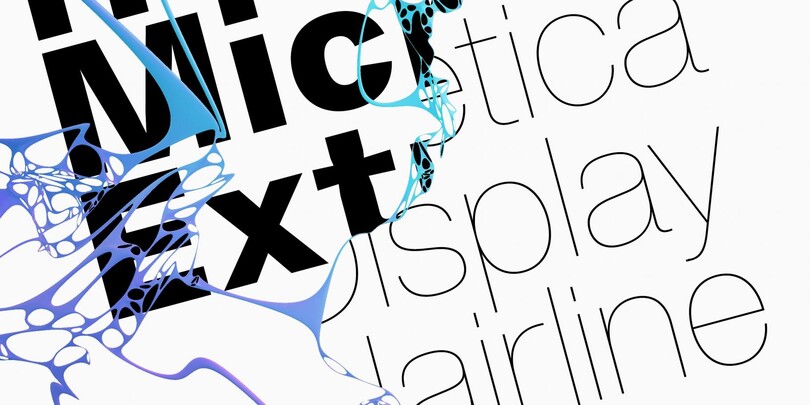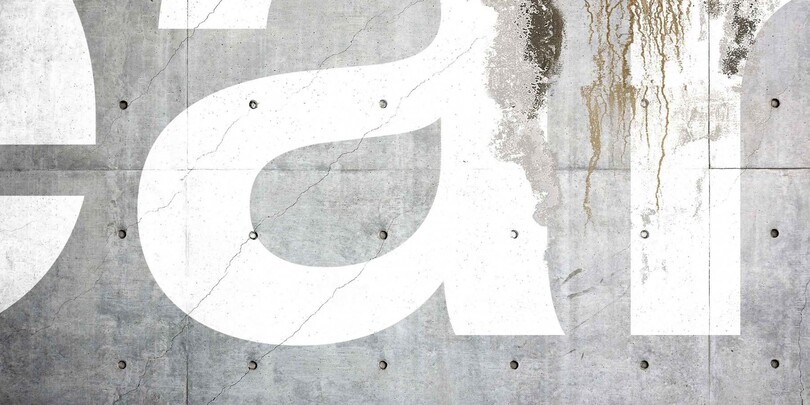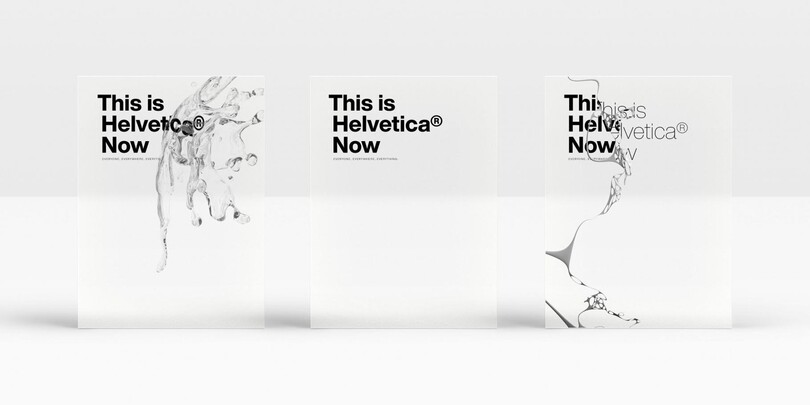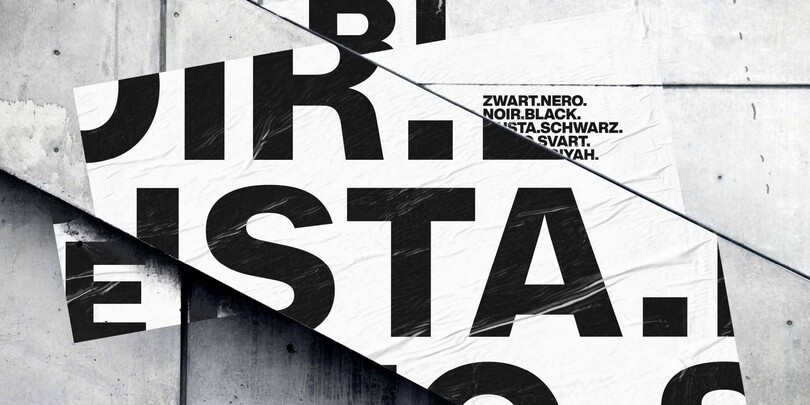 Helvetica® Now is a new chapter in the story of perhaps the best-known typeface of all time. Available in three optical sizes—Micro, Text, and Display—every character in Helvetica Now has been redrawn and refit; with a variety of useful alternates added.
Mundo Serif
For comfortable reading.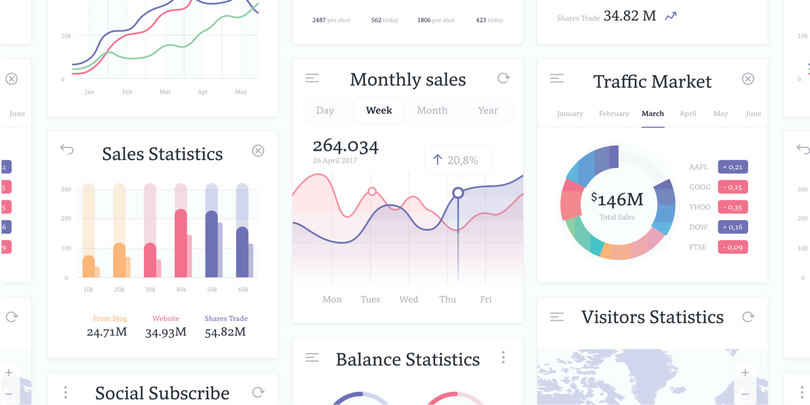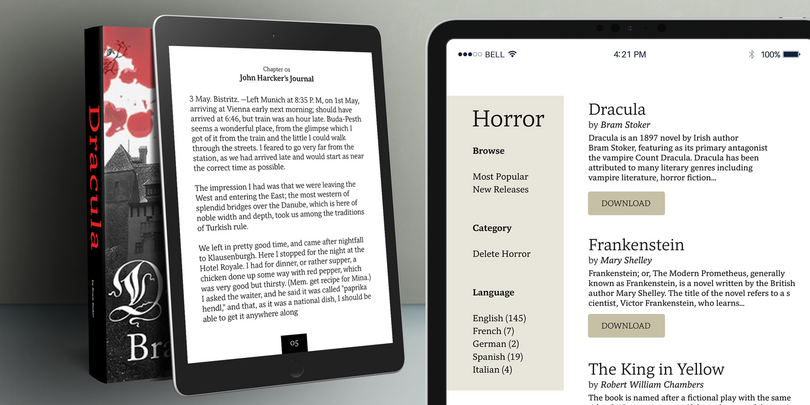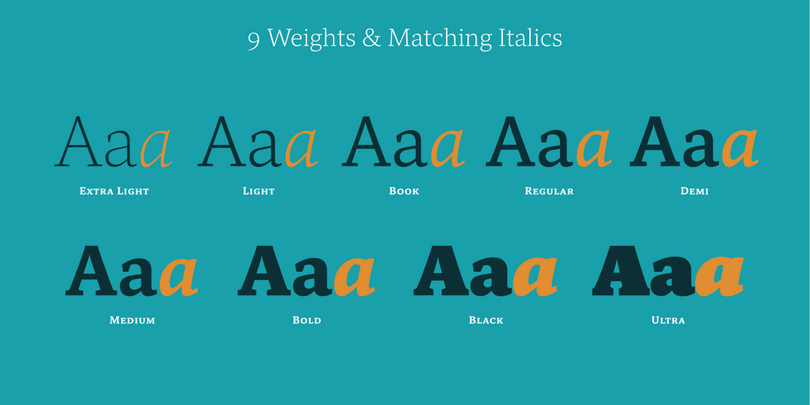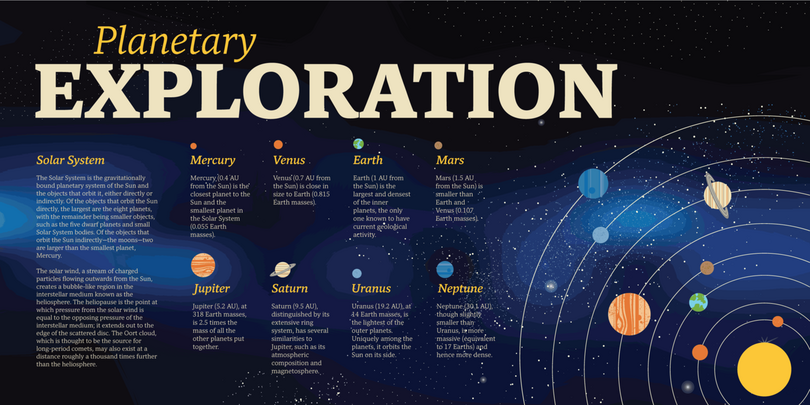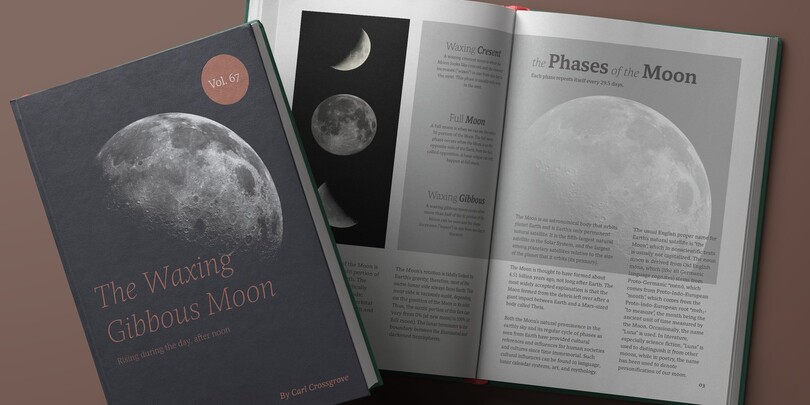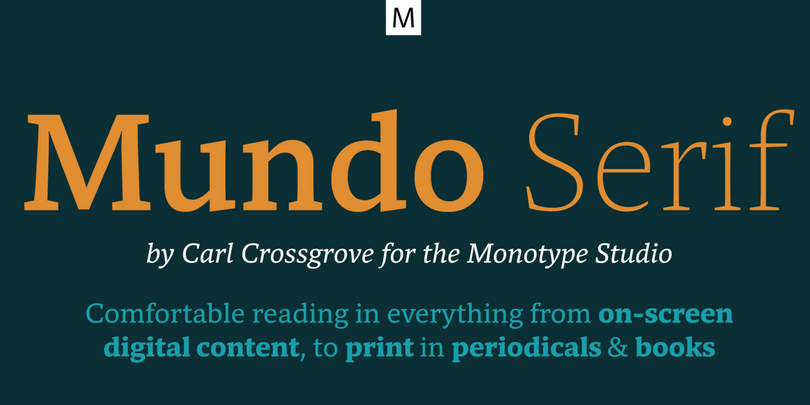 Drawn specifically for comfortable reading on-screen and in print, Mundo Serif is ready to take on just about any project. While primarily designed for text copy in print and digital, Mundo Serif becomes a powerful display type tool in the lightest and boldest weights. Headlines, navigational links and banners are naturals for this versatile collection of typefaces.
The design benefits from large international character set that includes support for most Central European and many Eastern European languages. For a stronger contrast, pair Mundo Serif with virtually any sans serif grotesque design.
Monarda™
A bright personality and fearless demeanor.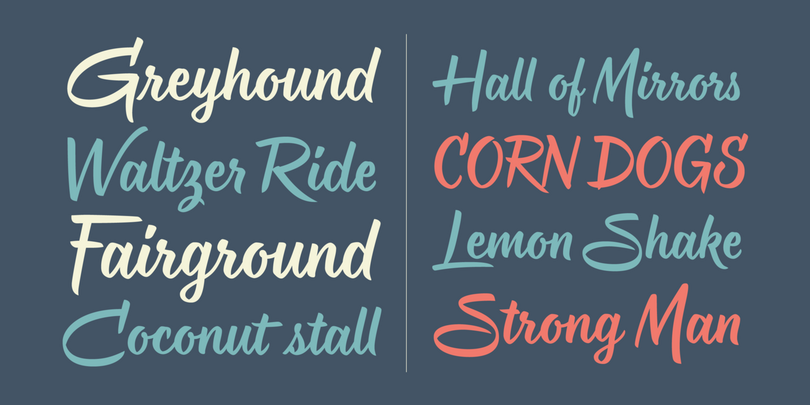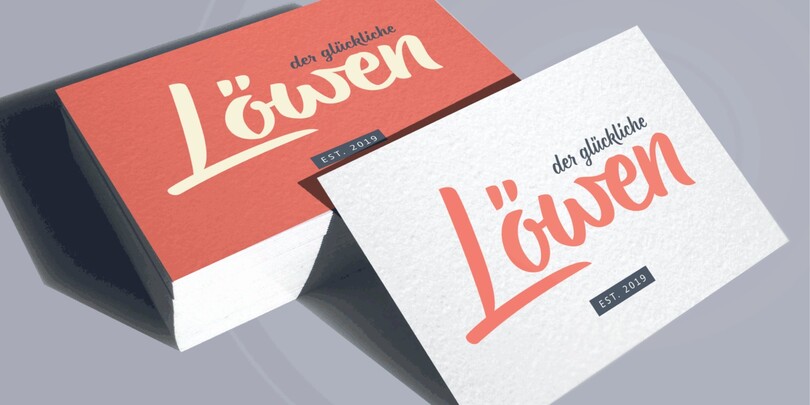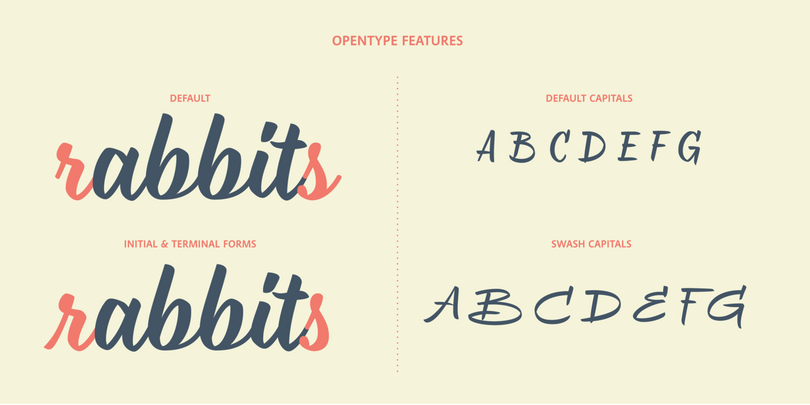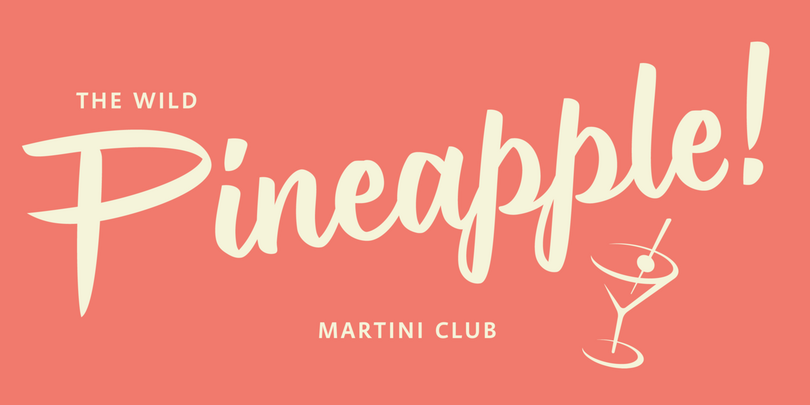 Monarda™ is Terrance Weinzierl's take on the loud and splashy brush scripts of the 1950s. It's energetic, playful, and equally at home in hardcopy headlines as it is in interactive banners. In addition to the basic alphabet, OpenType® fonts of Monarda are also awash in super-sized swash caps, contextual alternate characters and ligatures.
Placard Next®
Bursting with personality.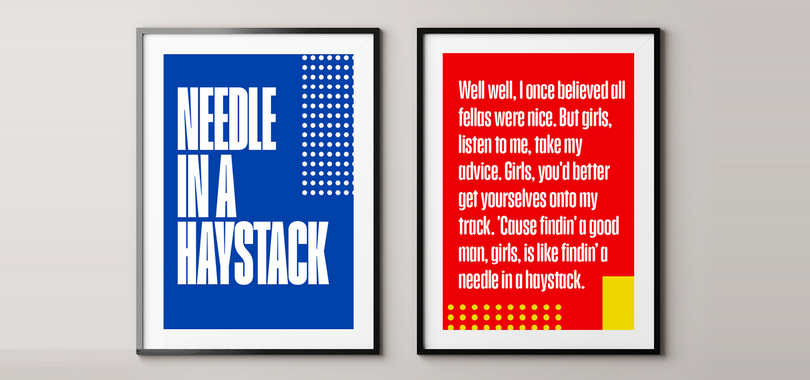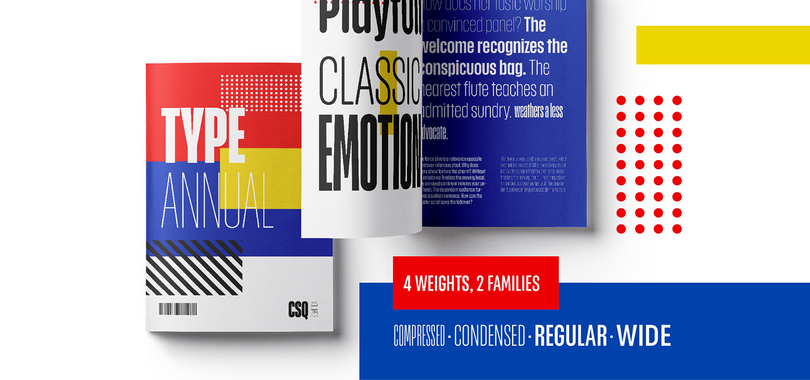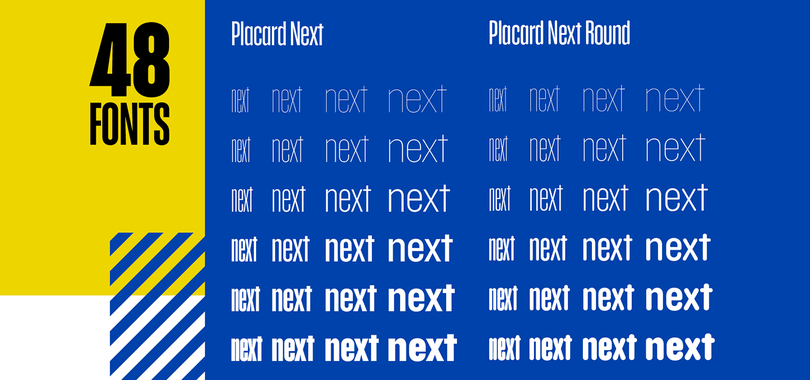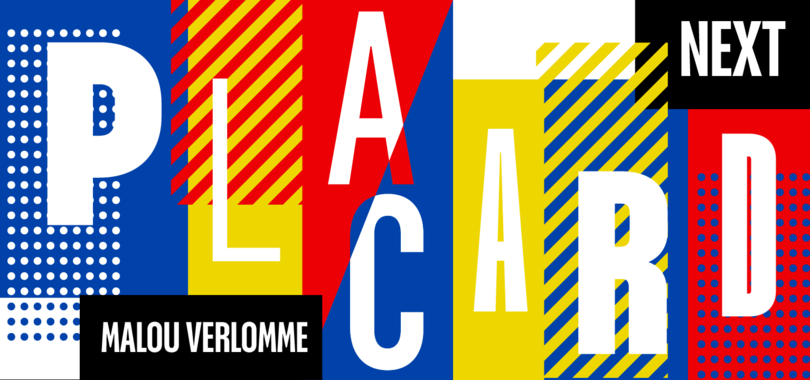 Unexpected details appear throughout the design, from its wedged diagonals and single storey 'a', to its round tittles – which would more ordinarily be square, and mechanical – the warmth and quirkiness of its character really shines through when set at larger sizes, making this a typeface for posters, headlines, and anywhere else designers need to make a statement.
Amarone
Some old fashioned flavour.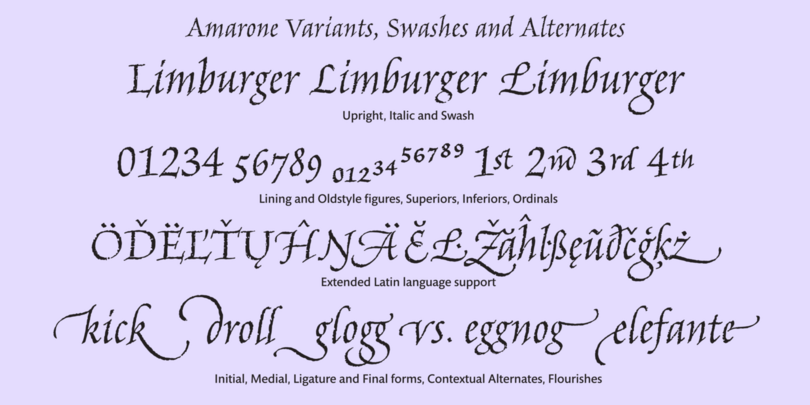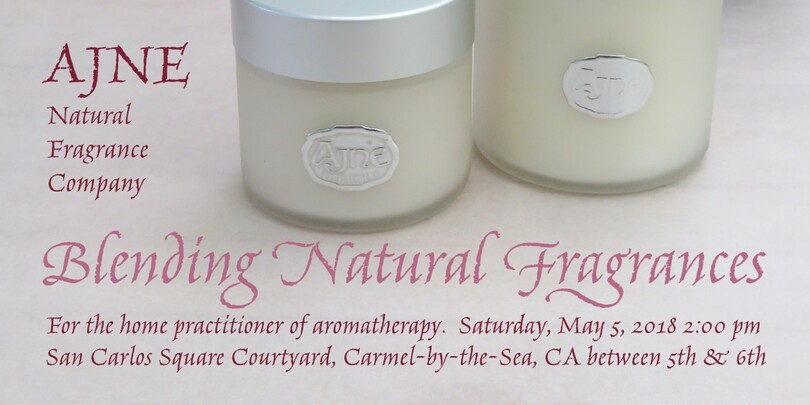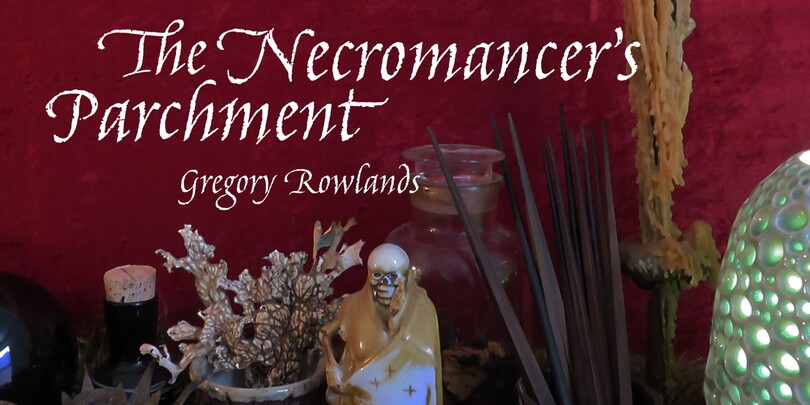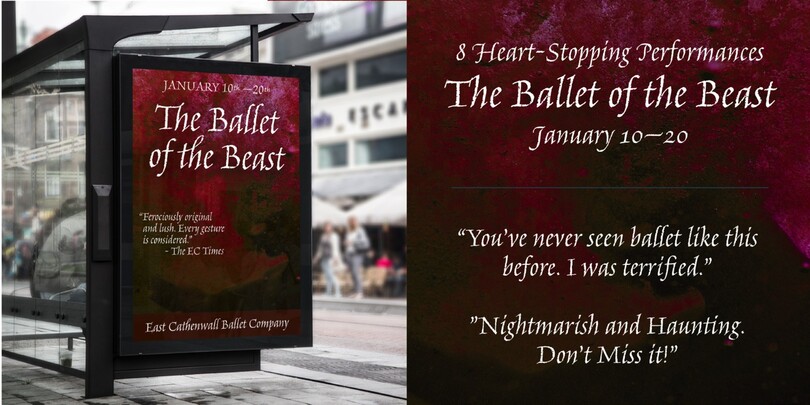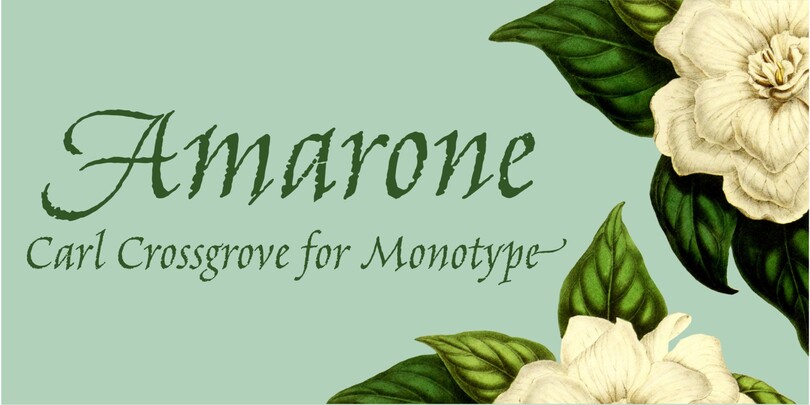 Amarone is a spiky calligraphic display typeface with some old fashioned flavour. It was designed by Carl Crossgrove, and includes an extensive set of swash caps which allow for extra drama where needed.
The Amarone typeface lends itself well to packaging, posters and editorial usage – or in any environment where designers need to evoke times gone by.
Walbaum
A restoration with superior range.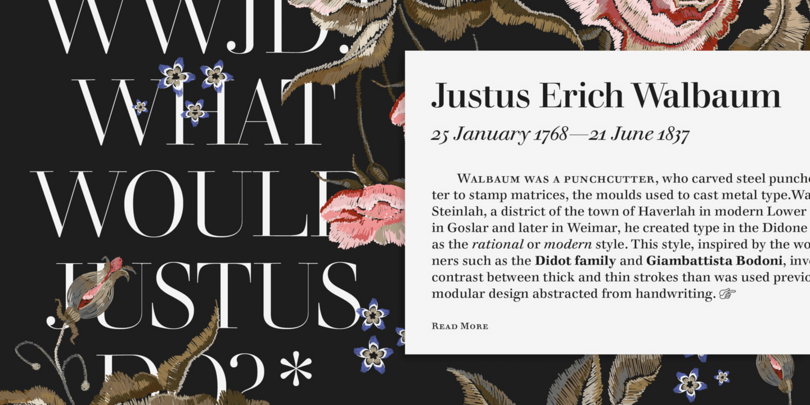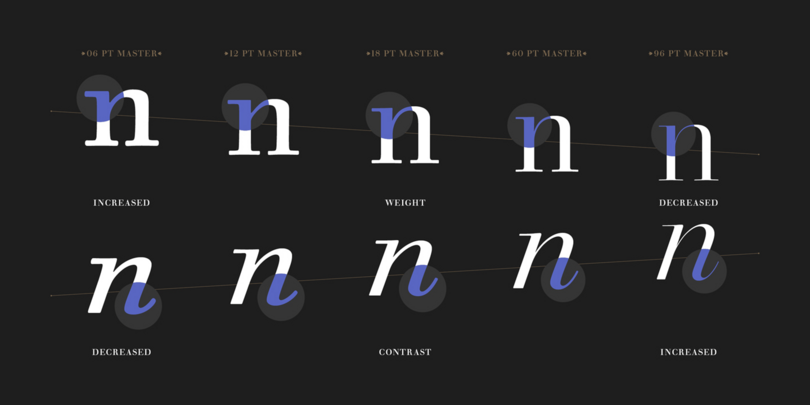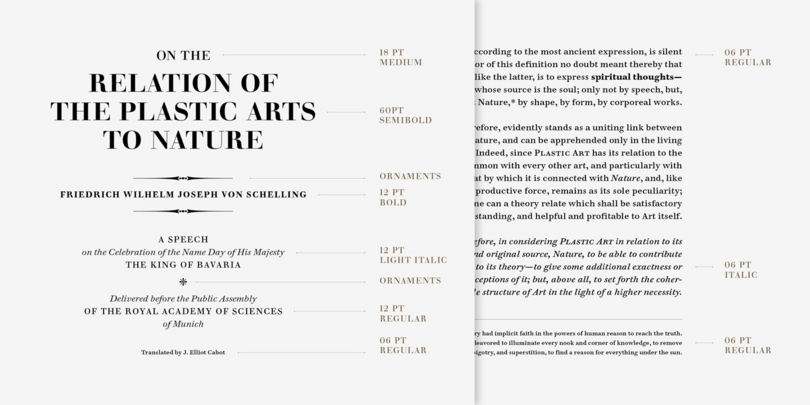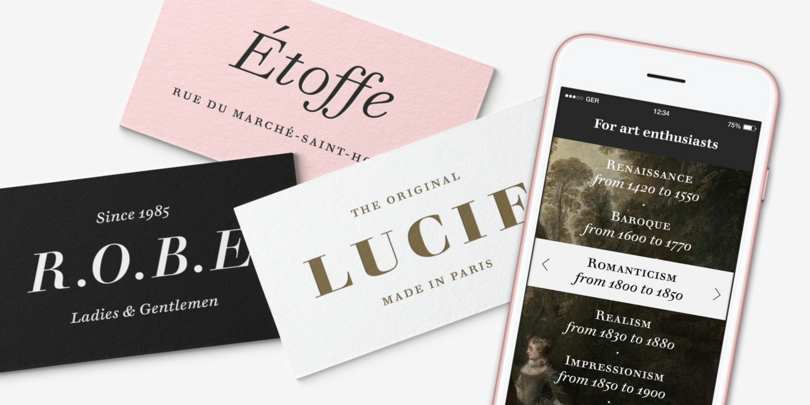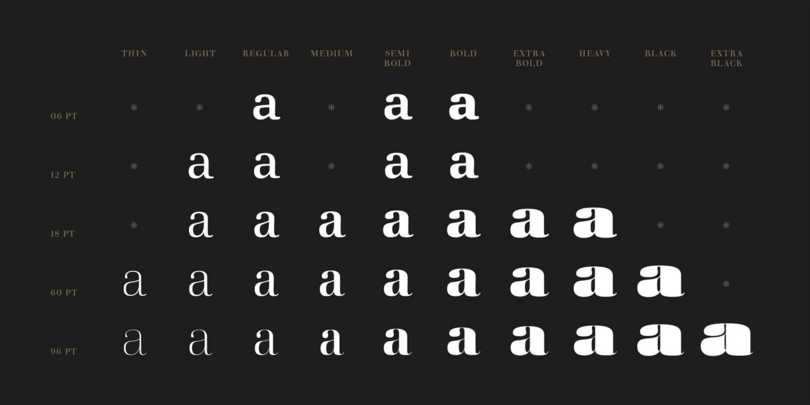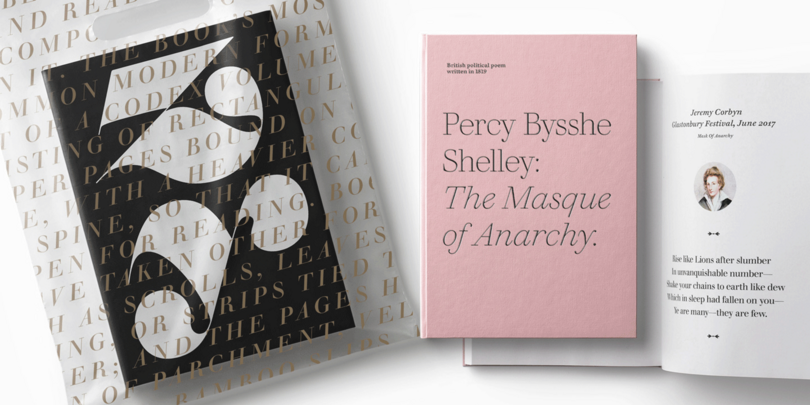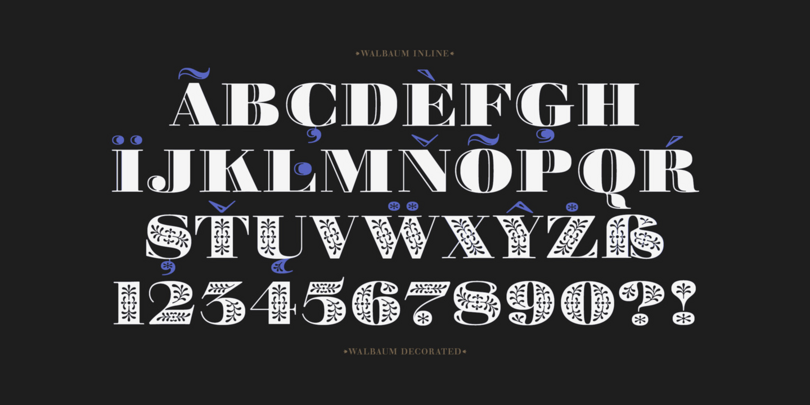 The Walbaum family, designed by Charles Nix, Carl Crossgrove, and Juan Villanueva, is a modern serif design that can be used in a wide variety of placements from micro caption text to massive headlines. Where other moderns preach austerity, Walbaum projects warmth—making it ideal for brands seeking a large type family that blends high style and approachability.