Introducing Neue Frutiger World, a truly global typeface.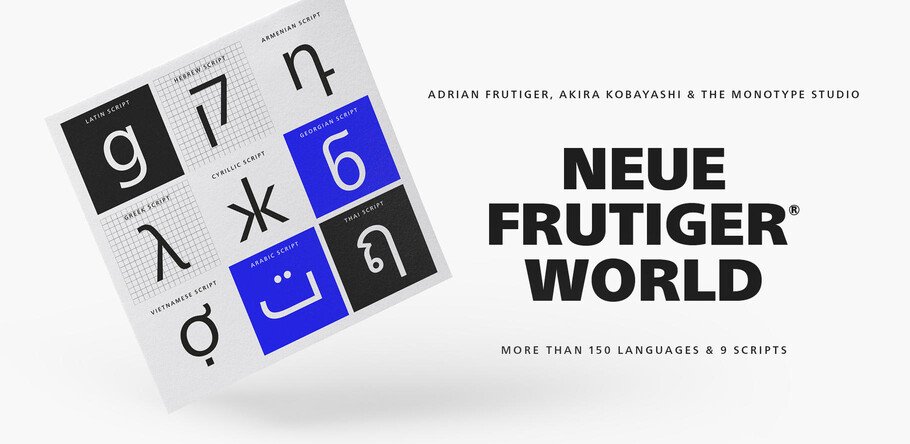 "
Neue Frutiger World stays true to the original's design DNA, but stretches it to accommodate a multitude of languages.
"
More than 150 languages and scripts are supported in this global super family, which uses the warmth and clarity of the original Frutiger design to help brands communicate around the world with consistency.
With businesses becoming ever more global, brands need to maintain their carefully honed visual identity and tone of voice across a number of different languages and styles of communication. Neue Frutiger World – the result of years of work by an extensive team of type designers – helps respond to this growing need.
It extends the original typeface by Adrian Frutiger, which he created in the mid-70s for the Charles De Gaulle Airport near Paris. Legibility and approachability run throughout this typeface, described by Monotype Type Director Akira Kobayashi as having a "certain organic and friendly tone of voice."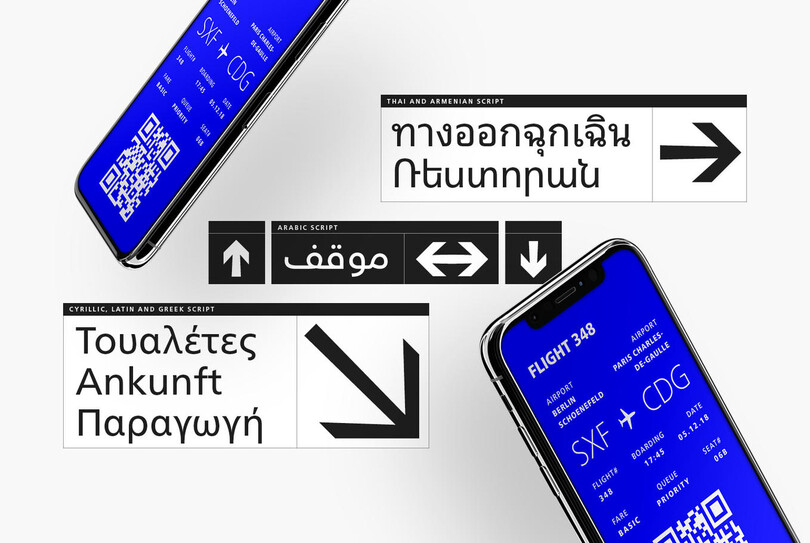 Neue Frutiger World can be used across a wide range of mediums, from print to screen.
Neue Frutiger World stays true to the original's design DNA, but stretches it to accommodate a multitude of languages. More than 150 are supported by Neue Frutiger World, including Greek, Cyrillic, Georgian, Armenian, Hebrew, Arabic, Thai, and Vietnamese.
Despite covering such an extensive linguistic palette, Neue Frutiger World has been designed with harmony in mind. It lets languages work alongside one another, but also ensures that companies operating in different countries can be confident that their branding is consistent, regardless of script or language. The type family also works seamlessly with Monotype's new set of companion CJK designs: M XiangHe Hei, Tazugane Info, Tazugane Gothic, and Seol Sans. These are particularly relevant as, for many companies, commissioning a custom typeface to cover those languages is unfeasible in terms of cost and time.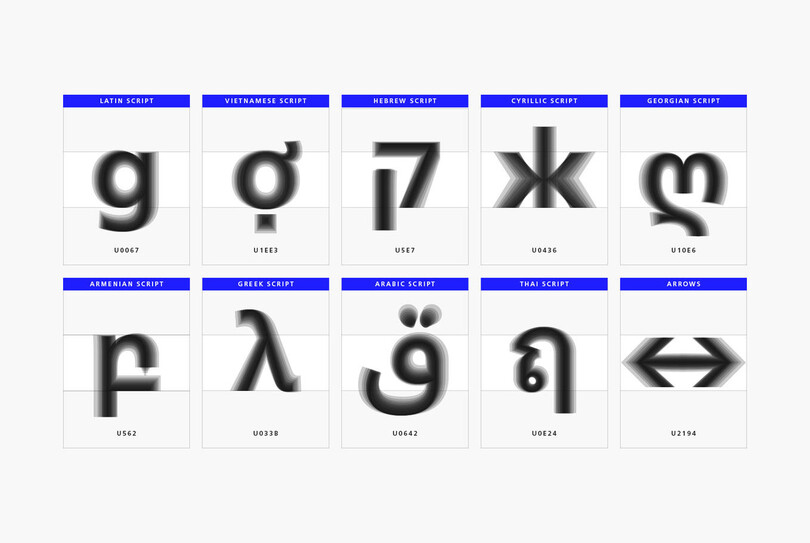 With 10 weights, Neue Frutiger World provides brands with a wide palette of language support.
"A new typeface with a humanist touch was in high demand in China, Japan and Korea," says Monotype type director Akira Kobayashi, who led the Neue Frutiger World design team. "We believed that we could make it with an original approach."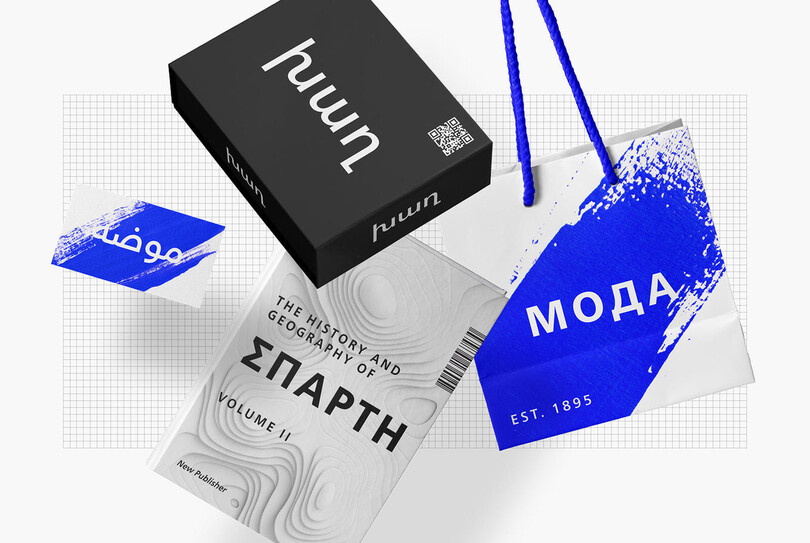 Neue Frutiger World offers consistent typography on all branding touchpoints.
Before Neue Frutiger World, and its companion CJK fonts, it was not an easy task for western brands to find families in Chinese, Japanese and Korean which match with their Latin," adds Kobayashi. "They may find a type with closer expression, but there was no guarantee if the bold version in the CJK family matches the bold in their Latin. Neue Frutiger World offers a better solution."
Get Neue Frutiger World today
Neue Frutiger World comes in 10 weights, from Ultra Light to Extra Black, with matching italics. You can find it in Monotype Fonts, which gives you unlimited access to the full Monotype library.