Q&A: Alex Mecklenburg talks innovation ahead of Brand Day London.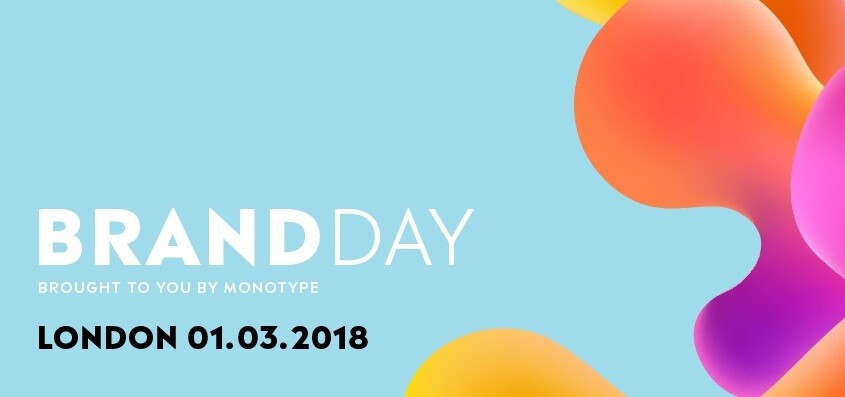 "
Focusing on customer experience isn't necessarily a novel concept. How is the emphasis different today?
"
Alex Mecklenburg is a creative thinker, doer and problem solver. Her dynamic career in the creative industries includes stints at Ogilvy, global digital agency Huge, service design shop We are Friday, and Edelman. Today, Alex is an associate at the Digital Think Tank doteveryone.com, a co-founder at the creative business consultancy Truth & Spectacle, and a passionate collaborator at innovation studio Lola. Ahead of her keynote at Brand Day London, we caught up with Alex to get her thoughts on the intersection of branding, innovation and customer experience.
What efforts are key for companies to thrive in a world of perpetual change and transformation?
The most important thing is for companies to truly understand who they are, and what they truly do, then try to do it better.
There is a real tension between inspiration and innovation. They both have their space, but just because something is possible, doesn't mean it's a great idea. So that's the key. Instead of getting distracted by inspiration, maintain laser clear focus on what it is your company does well, then figure out how to do it better. It sounds really simple, doesn't it?
What do you mean by the term "responsible technology"? And how can companies adopt practices to promote it?
At doteveryone, a digital think tank founded by Martha Lane Fox, we always say it is about the systems. It's about people and organisations, and society and technology, and how they all interact. As the world of technology is maturing, like any other innovation, it's time for reflection, and to stabilise things, and to build good practice.
Martha works very closely with the UK government to help build digital understanding, and to have open discussions around the responsibilities of leaders here. This beautiful quote from her piece in the Guardian sums up the concept well.
"
The biggest successes I've seen come when the client and agency are in sync - the moments where both parties, or three parties, realise they are onto something.
"
I do think that the design world, as much as the brands, have a big role to play with it. Just recently, Unilever threatened to pull advertising dollars from Google and Facebook and made public statements that they will only partner with organisations who are committed to creating better digital infrastructure. That type of thing would have not been imaginable a year ago. Building technology responsibility and awareness is just simply what we should be doing – from big corporates, to small SMEs, to startups. What it's going to look like, we don't know yet. We're building.
One of the main concepts that seems to be huge today across every industry is this idea of "Customer Experience." Focusing on customer experience isn't necessarily a novel concept. How is the emphasis different today?
I think people are more comfortable talking about customer experience today because technology has sprouted sound ROI models on the backend. Before the days of big data, when I used to have conversations with marketing directors, they always wanted proof. "Show me the impact on awareness. Show me the impact on sales." Now we can prove that with a poor customer experience, you could lose 50% of people. The data doesn't lie.
The problem is that customer expectation is growing faster than customer experience because there are some companies out there who are absolutely awesome at it. If I'm an Amazon customer, I suddenly expect the same experience from my bank and from my insurance company. So, growing customer experience is wonderful, but actually, the gap between customer expectation and customer experience is becoming bigger and bigger. It won't get smaller, and I think that's why there's a renewed focus.
You've been able to shape so many brands in your career, but what are some of biggest mistakes you've seen from companies trying to thrive and stay relevant?
I do think that shiny objects make us do weird things. Unfortunately, I remember a game that I developed in one of my agencies for one of my clients. It was in the heydays of Farmville so we all believed that this brand would have a role in that space, and I still believe it could have worked, but we fundamentally underestimated the technological challenges. We went in there as agencies thinking that we could be on par with gaming companies. It was a certain level of arrogance, which sometimes serves you well, and sometimes doesn't serve you so well. So, that is an example where technology bedazzled and distracted.
The other thing I see is that companies sometimes still start having discussions whether the solution in question is the right one or not. There are so many more parameters. There is the question, "Do we have the commitment of the team? Do we have the resources? Is this short-term as relevant as long-term?" Again, this comes with wanting to show up with solutions rather than aligning on the questions.
It's critical to create an environment where people can admit that they don't have all of the answers.
What have been some of the biggest successes you've seen?
The biggest successes I've seen come when the client and agency are in sync - the moments where both parties, or three parties, realise they are onto something. There are great campaigns that I've worked on, but actually it's about the partnership. In sync doesn't mean both parties stop asking questions or that everything needs to be smooth. Being in sync is about being comfortable with uncertainty, to be comfortable with the fact that you might not agree with each other, and to trust.
Alex kicks off Brand Day London Thursday March 1 at Royal Institute of British Architects. Following her keynote, we will hear from leading brands and agencies who worked together in sync to create powerful campaigns and identities. Learn more here.