Meet the 2022 Beatrice Warde Scholarship recipient: Doah Kwon.
"
Design can play a big role in how people not only experience the brand but also feel included.
"
Every year, Monotype and the Type Director's Club (TDC) award the Beatrice Warde Scholarship to a young woman entering the design industry. This prestigious scholarship pays tribute to the "first lady of typography," Beatrice Warde, a champion of type education throughout her career with Monotype and the first female member of the TDC.
This merit-based scholarship helps pay the tuition for one female college student, a rising senior, whose design work demonstrates exceptional talent, sophistication, and skill in the use of modern typography. 
Previous winners include Ximena Amaya (2021), Tatiana Lopez (2020), Blossom Liu (2019), Anna Skoczeń (2018), Tasnima Tanzim (2017), Ania Wieluńska (2016), and Rebecca Bartola (2015). 
We caught up with Doah, who graduated in May 2023 from the School of Visual Arts with a BA in Design, with Rhodes Family Award and Honors. Doah talked about her type-driven design style, a recent project using machine learning and motion, and some of her biggest design influences.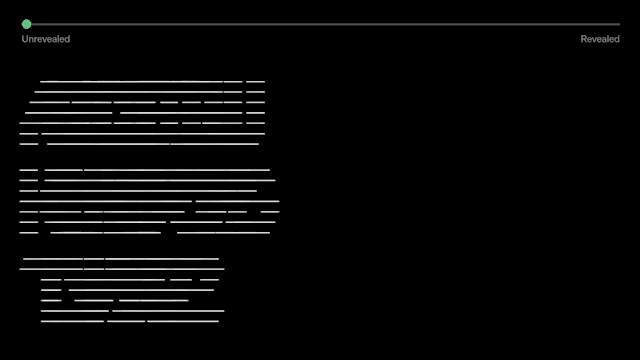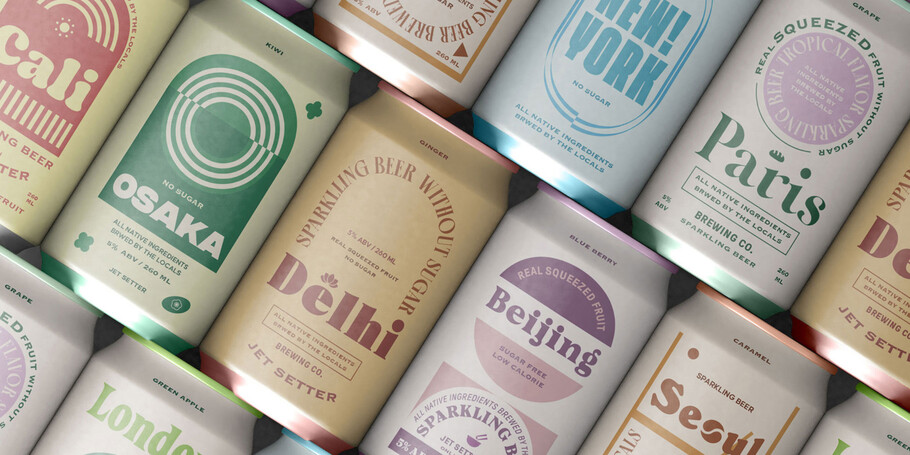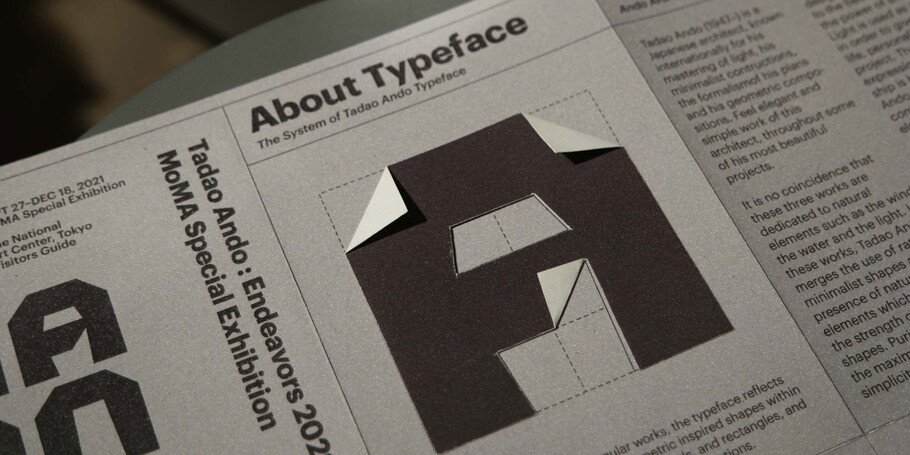 What made you decide to study design—were you always interested in creative pursuits? I think yes, I always was. I have memories of drawing and painting on the walls in my childhood home and was always curious about how designs came to be the way they are. This curiosity expressed itself by my experimenting with different forms of design such as visual graphic design and user experience.
How would you describe your design style? My design style is very type-driven, and I like to place a strong emphasis on typography as the primary visual element in some of my work. I like to treat type not only as letters but also as visual elements that support the backbone of the entire system. By pairing fonts thoughtfully, I create harmonious combinations that evoke a sense of balance and visual interest. I create visually compelling and purposeful designs that look unique but also cohesive and balanced.
How can we use design to be more inclusive? What do you think inclusivity means in branding? To me, inclusivity in branding means taking into consideration diverse perspectives and also designing for all kinds of audiences. There are so many instances where I've seen a product, service, or even branding work that marginalizes some groups of people seemingly unintentionally. Design can play a big role in how people not only experience the brand but also feel included. As a designer, I take it as my responsibility to strive to understand my own blind spots so that I can better account for perspectives that aren't my own.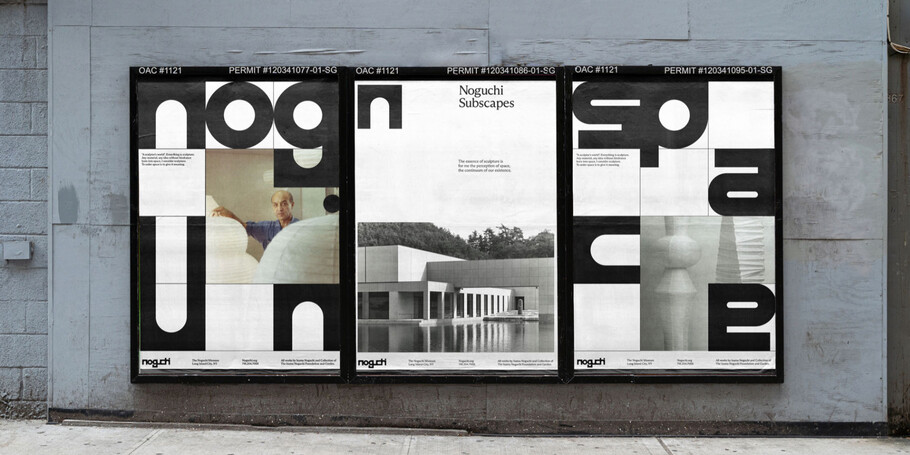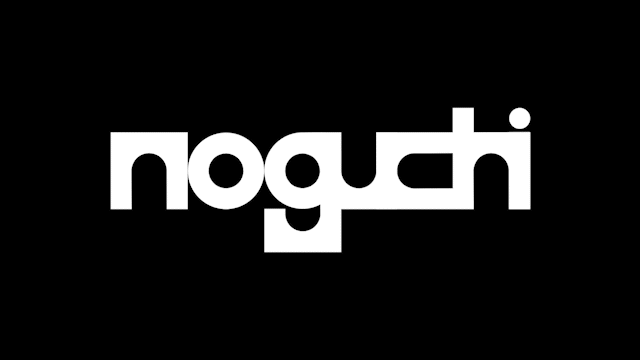 Can you share some of the real-world problems you're particularly interested in tackling with design? The design presents an opportunity to tackle global warming, environmental sustainability, and socioeconomic inequality. Branding can serve as a transformative tool by utilizing design to raise awareness, inspire sustainable practices, and empower marginalized communities. Through strategic messaging, compelling visuals, and purposeful storytelling, brands can drive engagement and foster collective responsibility. I recently chose to work on a rebranding project for The Carter Center with these principles in mind.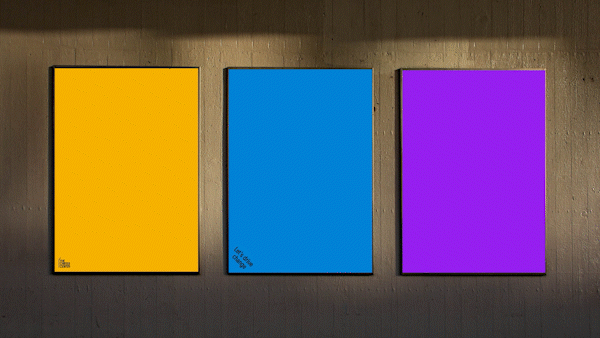 What role do you think type can play in these kinds of projects? Typography plays a major role in such projects, as information is often communicated in text form and the type heavily made by branding can influence user engagement. It can help communicate messages effectively, reflect brand values, enhance readability and accessibility, and establish a distinct visual identity.
What types of projects are you working on lately? I have recently been working on a project that combines design with modern technology. Using a machine learning model, I wanted to track the movements of ballet dancers on an XY plane and use this data as the backbone for a design system. The data extracted from analyzing movements represent snapshots of the dynamism present in a ballet performance, and I use this to create a brand identity inspired by motion. The project is rebranding the Tulsa Ballet and is visible on my website here.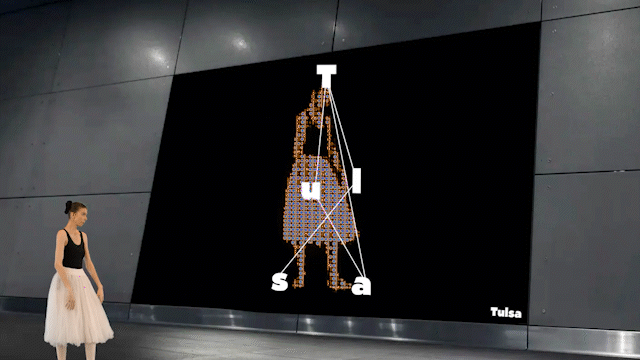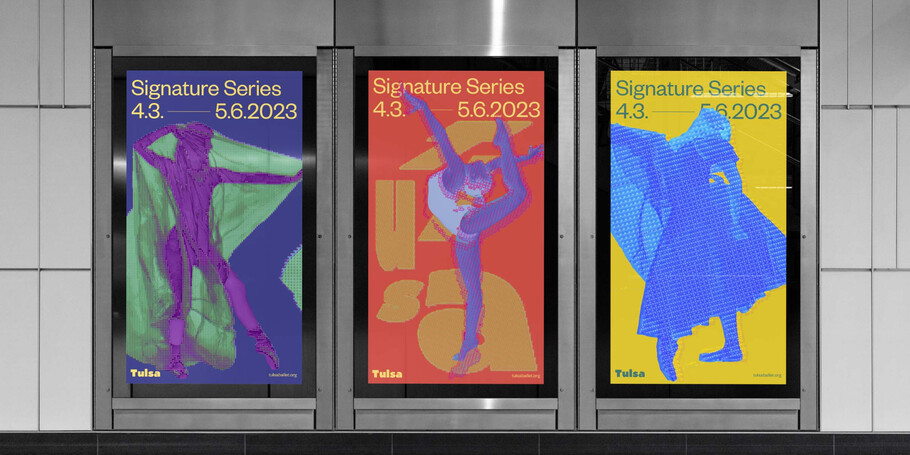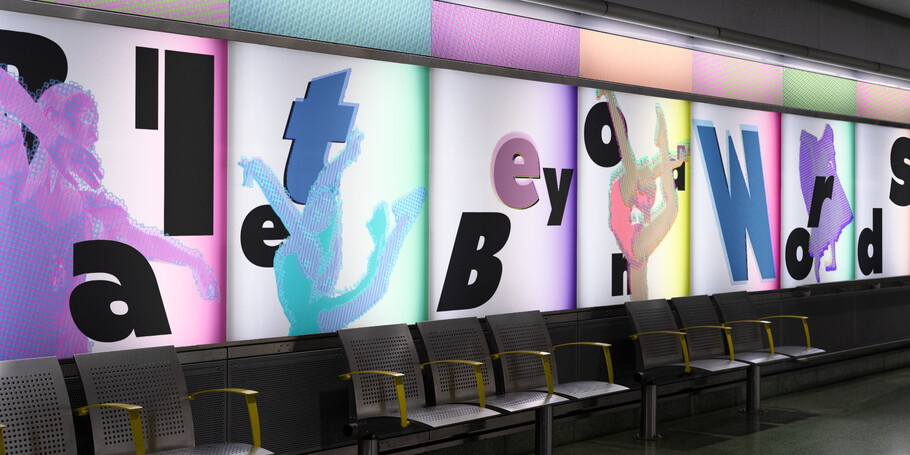 How did you hear about the Beatrice Ward scholarship? I had been following Type Director's Club and Monotype on social media and saw a post about the Beatrice Ward scholarship during my sophomore year.
What do you think made you stand out as a winner for the scholarship? It's hard to think of what made me stand out, given the incredible talent I am surrounded by. I think I enjoy incorporating different forms of type into my design and also enjoy exploring very unorthodox styles.
What does the award mean to you personally? It's a huge honor for me to receive this award because I know how talented other designers are, and this award gives me further belief in my work.  My main motivation has always been a curiosity for experimentation and exploration of different styles, and it means a lot to me that Monotype has given me this award. I want to note that I have a lot of respect for not only my professors but also my peers who are in a similar space as me.