Monotype Leads Type Industry by Developing Guidelines on the Ethical Use of AI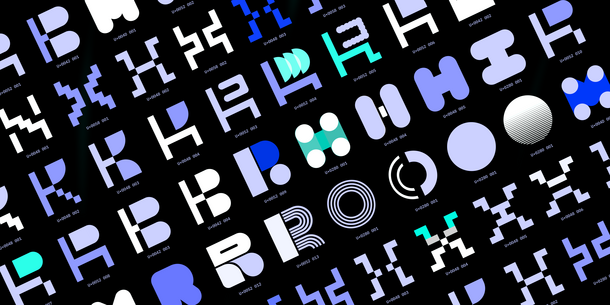 Monotype Leads Type Industry by Developing Guidelines on the Ethical Use of AI
Woburn, Mass., August 23rd, 2023 - Type and technology company, Monotype, has announced guidelines to encourage responsible and ethical usage of Artificial Intelligence (AI) within its business and the wider typography industry, to protect creative intellectual property and safeguard against unintended bias and unconscious errors.  
AI is a powerful and rapidly evolving technology, already impacting the typography industry. As AI models are trained on ever greater volumes of data, the technology's capacity to improve decision-making in creative processes, automate routine design tasks, and create new type products and services, increases.  
While AI offers exceptional opportunities for the type industry, Monotype recognises the critical importance of creating guidelines to ensure AI's responsible and ethical use. Even when trained on high-quality data, AI models can potentially produce results that may unintentionally discriminate, offend or mislead. If not properly managed, there is also the potential for AI models to be trained on unlicensed creative intellectual property, infringing on the rights of designers and rights holders.  
As such, Monotype Labs (Monotype's Innovation hub) has created guidelines to mitigate such risks and ensure the responsible integration of AI into its products, services and processes – and to help guide others who may be assessing the proper use of AI in the type industry.  
 
Monotype's official AI usage guidelines include:  
Training employees in AI ethics and information security.  

Validating training data that is used to develop our AI tools in all environments.  

Testing the deployment of AI systems for bias prior to activating them in any live workflows.  

Communicate how our AI systems work, and foster transparency as our use of these systems continues to evolve.  
Ensure our AI is properly reviewed by a diverse panel of users.  

Adopting processes to prevent the unintended use of third-party intellectual property to train AIs.  

Collaborate with like-minded innovators in-and-outside of our immediate industry, to support innovation standards wherever our font technology is used, including exploring organizations like the Partnership on AI.  
Monotype's primary use of AI has been to help creative professionals be more efficient when searching for and researching fonts. The company has deployed AI solutions across several of its owned channels such as the Font Pairing tool (which enhances the customer experience by helping with pairing decisions and by offering quick, high-quality responses) and its font recognition app WhatTheFont (an instant font identification tool.) 
Ben Semmes Chief Operating Officer at Monotype said,  
"The rapid rise of AI means it's an exciting time to be working in type, but it's imperative that Monotype - and the type industry more widely - innovate responsibly. AI has huge potential, but the intellectual property rights of type designers and foundries need to be protected, especially when it comes to Generative AI. We've created these internal guidelines to ensure our AI-enabled products and services are developed, deployed and delivered in an ethical and responsible way that protects rights holders and the IP class. We're sharing our guidelines publicly to provide transparency to our customers and partners – and to help guide others working in the type industry who may be exploring the use of AI. We anticipate our AI policies will continue to evolve as AI evolves – we'll continue to share our learnings and welcome ongoing discussion in the type industry on this important and fast-moving topic." 
 
See Monotype's AI Code of Ethics/Guidelines here. 
See recent industry announcements here  
About Monotype 
Monotype creates brands that matter with type, technology, and expertise.  
The company partners with leading foundries to deliver the broadest inventory of high-quality typefaces in the world.  
Further information is available at www.monotype.com.  
Follow Monotype on Twitter, Instagram and LinkedIn.