Monotype and Pixelstream Partner to Explore Contributing Support for Font Files to the Content Authenticity Initiative Open Source Toolkit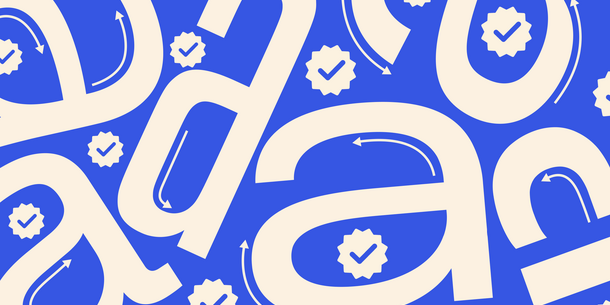 Monotype and Pixelstream Partner to Explore Contributing Support for Font Files to the Content Authenticity Initiative Open Source Toolkit
Built around provenance technology that enables attribution for font designers and provides font consumers with information about the origin of a font and how it's been altered.
Woburn, Mass., May 9th, 2023 - Pixelstream, a leading provider of version controlled authentic media sharing for photographers and publishers, and Monotype, a global leader in font technology, have announced a partnership to explore support for fonts assets in the Content Authenticity Initiative (CAI) open source toolkit.  The CAI is a community of 1000+ members working to build and promote a standard for verifiable, trustworthy content online.   
 
"Fonts are an important component of digital content provenance as assets used across many industries and nearly all forms of digital media," said Tim Murphy, CEO of Pixelstream.  "We're excited to partner with Monotype to propose the addition of font technology to The Coalition for Content Provenance and Authenticity (C2PA) and help establish a more transparent digital landscape."  
 
As part of the partnership, Pixelstream and Monotype will collaborate to develop software and font-related metadata standards, enabling the tracking and authentication of fonts used in digital content. This will help prevent the unauthorized use of fonts and ensure that content is accurately represented and attributed to its rightful creators.  
Monotype has a long history of providing font technology solutions that enable brands to express themselves consistently and authentically," said Ninan Chacko, CEO of Monotype. "Our partnership with Pixelstream and support of the CAI is a natural extension of our mission to help create a more authentic digital world and ensure that type designers maintain attribution of their work."  
If standardized by C2PA, the addition of font support to the CAI open source toolkit is expected to further enhance efforts to combat disinformation and promote transparency online.  
About CAI  
The Content Authenticity Initiative is a community of media and tech companies, NGOs, academics, and others working to promote adoption of an open industry standard for content authenticity and provenance.   
 
About C2PA  
The Coalition for Content Provenance and Authenticity (C2PA) is a Joint Development Foundation project that brings together the efforts of the Content Authenticity Initiative (CAI) and Project Origin.  
 
About Pixelstream  
Pixelstream is a cloud-based image and video solution that helps manage the entire authentic image workflow from secure capture, to on and off platform editing, to distribution with dynamic authenticity claims on their Authentic Media Network CDN. With C2PA compliance automatically included with every aspect of the workflow, users can focus on creativity and development while leaving delivery of verifiably authentic media to Pixelstream.   
 
About Monotype  
Monotype creates brands that matter with type, technology, and expertise. The company partners with leading foundries to deliver the broadest inventory of high-quality typefaces in the world. Further information is available at www.monotype.com.  
Follow Monotype on Twitter, Instagram and LinkedIn  
Monotype is a trademark of Monotype Imaging Inc. registered in the U.S. Patent and Trademark Office and may be registered in certain other jurisdictions. All other trademarks are the property of their respective owners.  
©2023 Monotype Imaging Holdings Inc. All rights reserved.  
For media inquiries, please contact:   
Monotype: [email protected]  
Pixelstream [email protected]