How a Monotype subscription minimizes font-related security threats.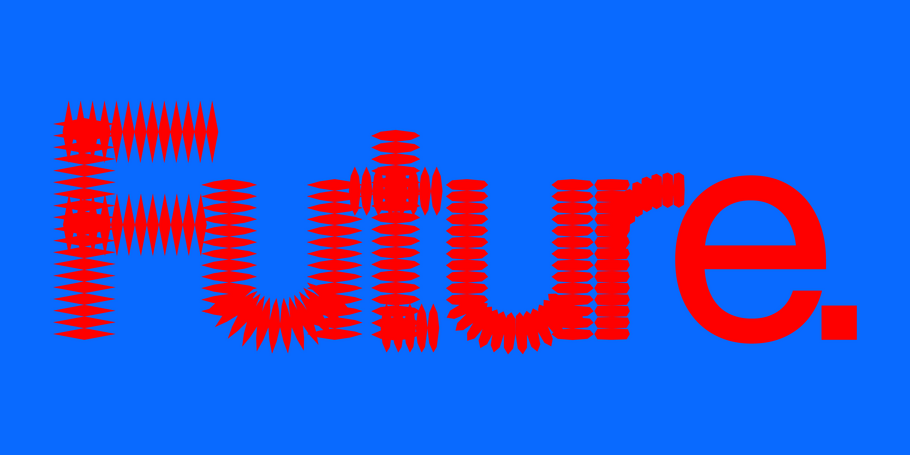 「
The number one rule of using fonts safely: only download fonts from trusted sources.
」
Creatives often search far and wide to find the perfect fonts. With the added pressure of finding high-quality fonts at a bargain (or for free), creatives can unknowingly introduce vulnerabilities to your network. Fonts are, after all, software, and like all software, they can be used for malicious purposes.
But the issues go beyond corrupted files: your organization's management system — how your team shares, stores, and accesses font files — can introduce security issues to your network. Without strong security processes, your fonts might be putting your security at risk.
What are the most common risks that fonts introduce to network systems? How can a cloud-based subscription service like Monotype Fonts address font-related vulnerabilities that may already be present in how your organization uses fonts?
The security risks that come with font use and management.
Whether you use so-called free fonts or opt for a third-party font solution, you're introducing a couple of security issues into your network. Here are some of the most common problems you'll need to watch out for.
Malware disguised as free fonts.
If creatives are encouraged to just "find something free," they might find one from a less-than-secure free font site. While rare, the free fonts they find might come embedded with malware, or the file they get might not even be a font at all. Sourcing your fonts solely from trusted, reputable libraries might be the most secure solution, but it's important to strike a balance between security and high-quality font selection.
Are free fonts worth the headache? Only you can decide if your organization's security system is up to the challenge. If you're going to be using third-party font management software, how secure are your systems? How secure are the third-party systems you're planning to bring into your tech stack?
Monotype Fonts gives your creatives access to over 40,000 fonts from some of the world's best foundries, so there's no need for them to search for unique fonts on insecure sites. The Monotype Desktop App even supplies missing fonts directly to major design applications, including Sketch, Illustrator, Photoshop, Figma, and InDesign, eliminating the need to download font files altogether.
Possible copyright and intellectual property (IP) issues.
A lack of effective inventory management and font software control introduces legal and financial risk from accidental and unlicensed use of font IP. It's hard to keep track of licenses that come with fonts that you did purchase, and the end-user agreements that might be attached to the free fonts that are already in production. A misstep on the licensing side can be a costly mistake, as companies that faced font-related copyright lawsuits could confirm.
Signing up for a single subscription plan means bringing thousands of fonts into your library under a single licensing agreement. Your creatives will be able to create unlimited prototypes while your organization pays only for the fonts that you decide to put in production.
Broken authentication and access control.
Giving freelancers access to your network can open it up to access-related security breaches. The freelancers might be sending credentials over unencrypted connections or downloading files from websites that wouldn't normally pass through your organization's stringent VPN blocks.
Multi-factor authentication, input validation, and high password complexity requirements for every user account are tools your organization should have in place. Any third-party font management software or solution you add to your tech stack should be compatible with your existing access management tool and should have these security mechanisms in place for their network, too.
Or, you can go for an easier solution: Monotype Fonts. Purchasing a subscription plan comes with ready integration to most single sign-on services, making user authentication and onboarding a breeze. Your admins can control who gets access to which fonts directly from the dashboard. Freelancers and other external resources don't have to have access to your entire network just so they can have access to the fonts they need — they just need a Monotype Fonts login.
Cryptographic failure and security misconfiguration.
If your existing cryptographic systems are airtight, cryptographic failure is a security vulnerability you have to look out for if you're planning to utilize any font management software (or any software for that matter) for your projects. Cryptographic failure made it to OWASP's list of top critical security risks for web applications, so it's something you need to be on the lookout for.
Security misconfiguration is another issue. Unadjusted out-of-the-box passwords and accounts, unprotected files, out-of-date access controls, unused antivirus, and insecure coding practices can wreak havoc on your data and that of your clients and users.
Monotype Fonts is as secure as technology permits, and Monotype is certified as compliant with ISO 27001:2013. Monotype Fonts has strict physical, virtual, and usage controls in place, so you can rest assured that it's safe from data exploits and attacks. 99.5% uptime availability is guaranteed by hosting through Infrastructure-as-a-Service (Iaas) providers and Monotype-managed data centers. All data processed by Monotype Fonts is protected by Transport Layer Security (TLS) encryption.
Outdated components.
It's important to be aware of all the components you're using on your system at all times. Unused or outdated components can leave your entire system vulnerable to attacks, so it's important to implement updates and patches as soon as they come out.
If you already have this in place, the vulnerability can be introduced through another software that you introduce into your system. It's important to check how diligent the providers are when it comes to keeping the entire system patched.
Being ISO 27001:2013 certified means Monotype Fonts performs regular security checks, scans, and penetration tests on systems to ensure that software and configurations are up-to-date. As far as end users are concerned, updates and patches to the Monotype Desktop App come in automatically (just like any other desktop app).
Using fonts safely.
The number one rule of using fonts safely: only download fonts from trusted sources. If possible, set up blocks for free font websites that may carry malicious files, and make sure every company device is equipped with a working, updated anti-malware that can scan for possible malware as it's downloaded.
Any third-party font library or font management solution that you're planning to introduce to your tech stack should also have the following security measures in place:
Protect all information from unauthorized access, and set up notifications to inform you of any breaches or sensitive data exposure.

Preserve users' ownership and control of information by allowing them to determine what information is collected, access all the information collected, define how the information is used, and decide when the information is deleted.

Ensure that the information collected is only used for legitimate business purposes, that there will be no attempt to use it for sales and/or marketing purposes without your explicit authorization.

Provide you with proof that your data is completely removed from their system as soon as the contract is terminated.

Have a high uptime guarantee, with an assurance that the service continues regardless of any disasters or other issues.

Encryption of any data they have about your company (both data in transit and at rest), using state-of-the-art encryption technology.
It's important to use a tool that can integrate into your company's existing access management system, or simplifies the process of onboarding users and controlling access.
Monotype Fonts has all of these security measures in place, allowing your creatives to use fonts easily, and safely.
Monotype Fonts: bring thousands of high-quality fonts into your library securely.
A font library and management tool like Monotype Fonts gives your creatives access to the highest-quality fonts without putting your network security at risk. Extensive internal and external user collaboration features enable team members to work together in fully secured and private workspaces, supporting complex workflows. This secure flexibility is enabled by custom roles, permissions, and teams based on access requirements.
Not just that: Monotype Fonts also simplifies licensing, and the subscription model means you can choose a plan that makes the most financial sense to your team.
How a Monotype subscription minimizes font-related security threats.
C-2-6231
Digital