More of everything, for everyone. Introducing Helvetica Now Variable.
「
Variable typefaces generally—and Helvetica Now Variable specifically—will reshape the concept of what the word 'typeface' means.
」
Helvetica Now Variable, new from the Monotype Studio, offers more than a million new Helvetica styles in one state-of-the-art font file, allowing you to create infinite shades of expression, incredible typographic animations, and ultra-refined typography.
Two years have passed since the Monotype Studio released Helvetica Now, a loving and long overdue update of Max Miedinger's timeless, omnipresent 1957 design. That project reimagined Helvetica for a world that neither Miedinger nor the team behind the early 80's redesign Neue Helvetica could have planned for: A world that demands crisp legibility on tiny screens, enormous LED billboards, and countless touchpoints between. 
Well, guess what? We weren't done. 
If Helvetica Now brought Miedinger's design into our digital present, Helvetica Now Variable launches it forward into a wide open future. It is an evolutionary leap for a typeface that has always been a step ahead of its time.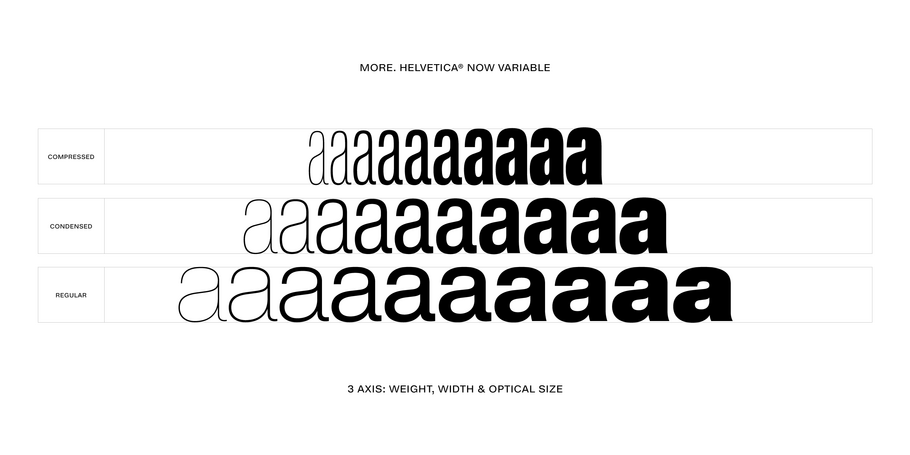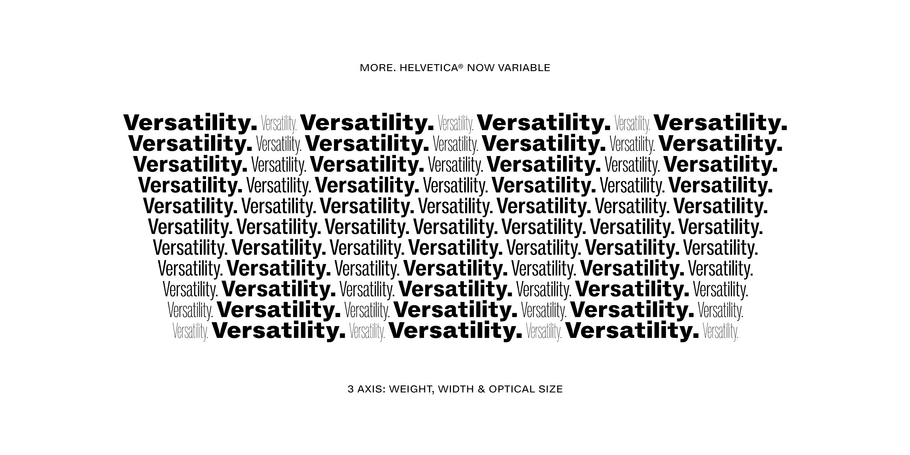 Today's consumers expect distinct, dynamic, personalized branding and lightning-fast web load times wherever they are and on whatever device they're using. Helvetica Now Variable is built to meet that demand—one font file with millions of styles that's magically fast, awesomely powerful, and surprisingly fun. (Yes, millions—the three-axes variable design space offers 1.235 million variations, to be precise.)
Unlike conventional font formats that require each style within a family to be a separate file, Variable fonts package all of the necessary DNA for every style into one tidy package. And because that one file contains the family DNA, designers can move through the entire sequence, mixing, matching, and customizing variations on the family theme. It's now possible to dial in a hyper-specific variation or even animate the movement from one state, weight, width, or size to the next, all from a file that's a fraction of the size of the combined static fonts. 
"This is Helvetica at the dawn of a new era in design and typography," says Monotype Creative Director Charles Nix. "Variable typefaces generally—and Helvetica Now Variable specifically—will reshape the concept of what the word 'typeface' means."
Helvetica Now Variable also includes brand new Compressed and Condensed widths, which give designers and brands a vast number of styles to choose from when added to the existing weight and optical size variations (144 "bookmarked" instances). This builds on the additions of optical sizes and expanded character sets in the 2019 release, resulting in the most complete and refined expression of Helvetica ever put forward.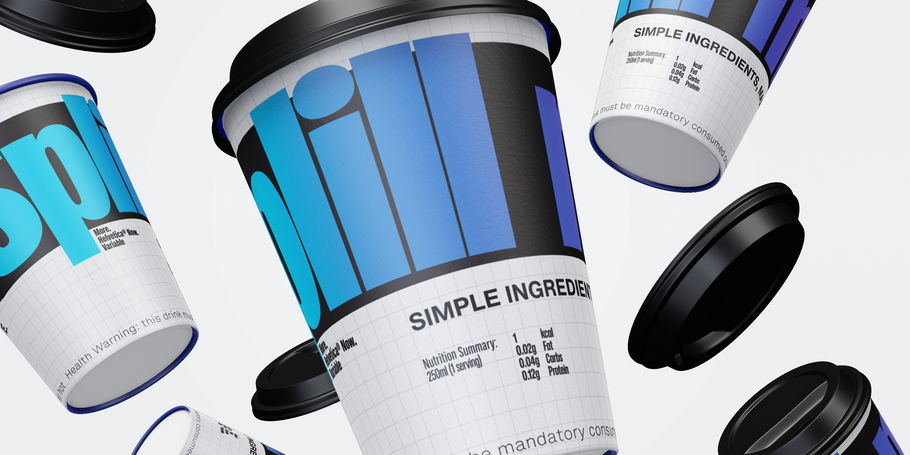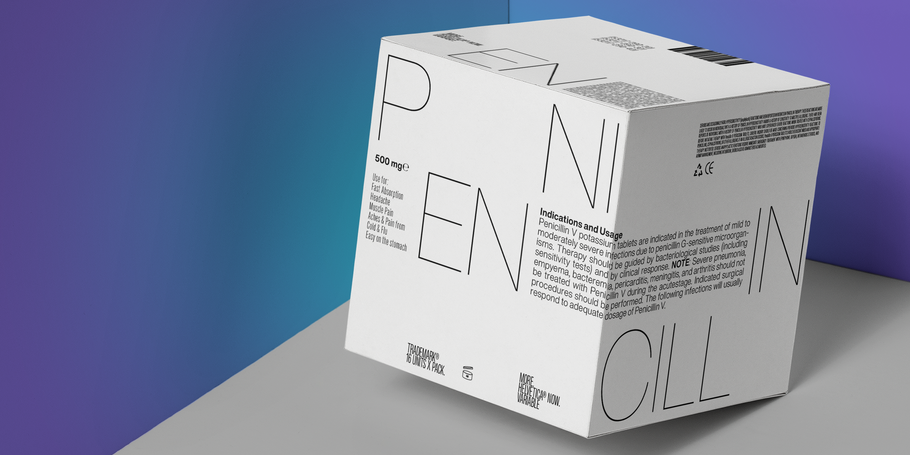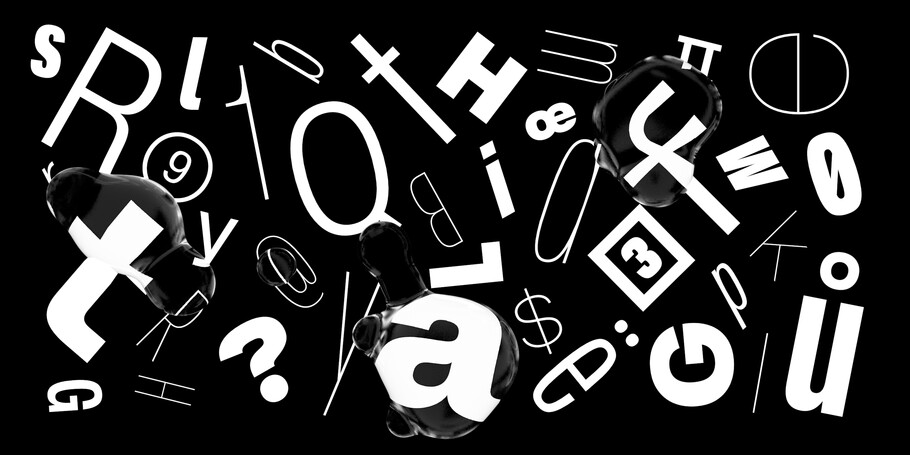 Two years ago when we released Helvetica Now, we said it was "everything we love about Helvetica and everything we need for typography today." It wasn't a "revival" or a "restoration," but a statement about Helvetica's place in a changed and changing world.
Helvetica Now Variable is not merely a continuation of that project—it splits the Helvetica Now atom and unlocks untold depth, dimension, and possibility. It offers more Helvetica than ever before. More freedom to experiment. More avenues for expression. More power to create memorable experiences.
"Helvetica Now Variable invites designers to paint with type," Nix says. "To unlock new modes of typographic expression—to reach beyond what previous generations of typographers thought was possible."
Helvetica Now is available now through Monotype Fonts, and can be purchased at MyFonts.