ITC Franklin Gothic™
True American grit.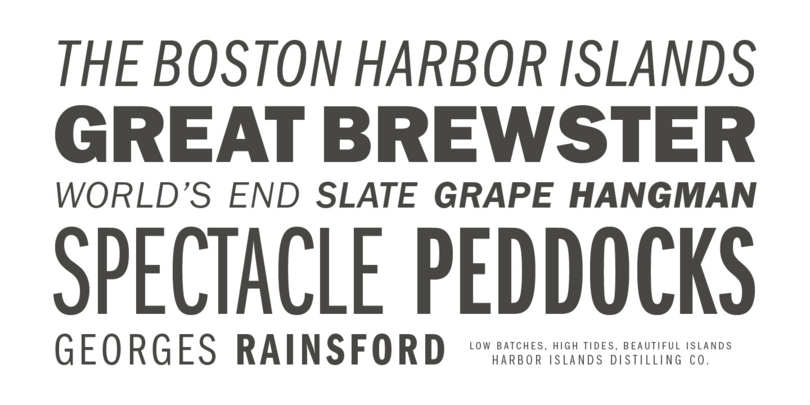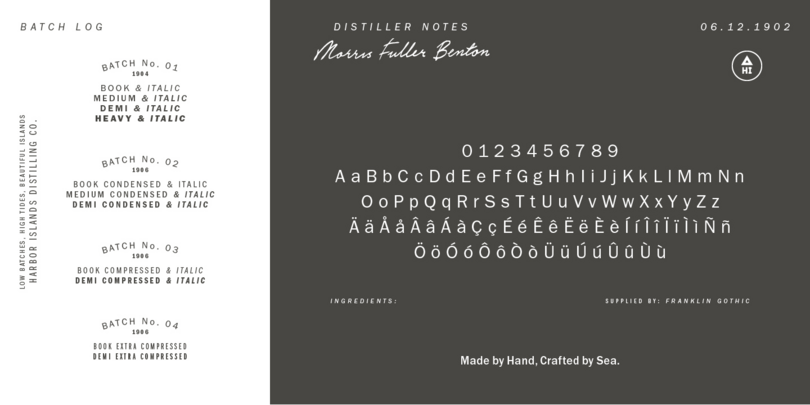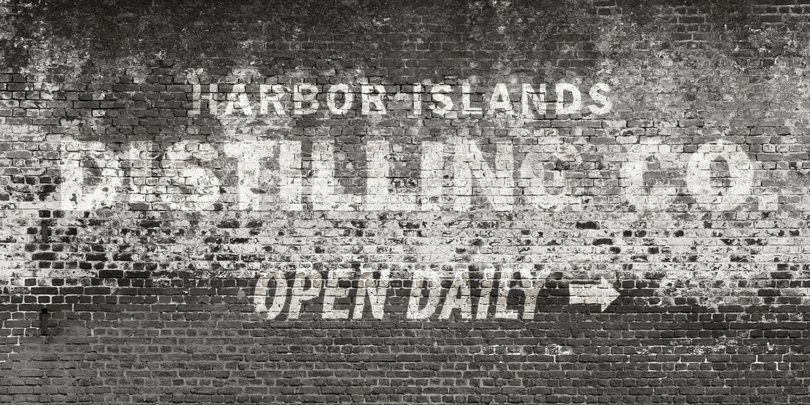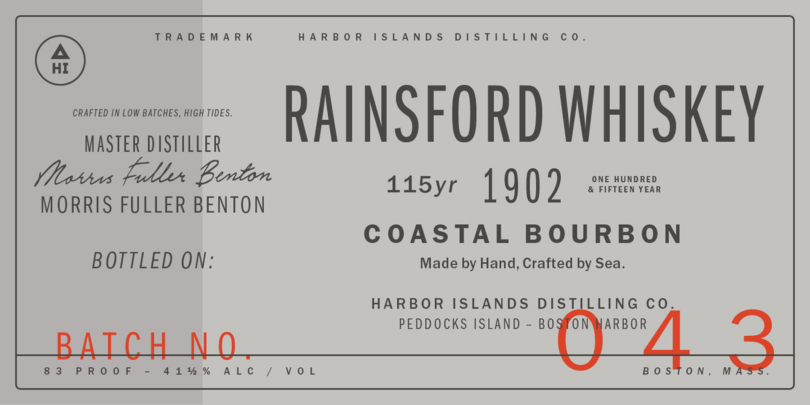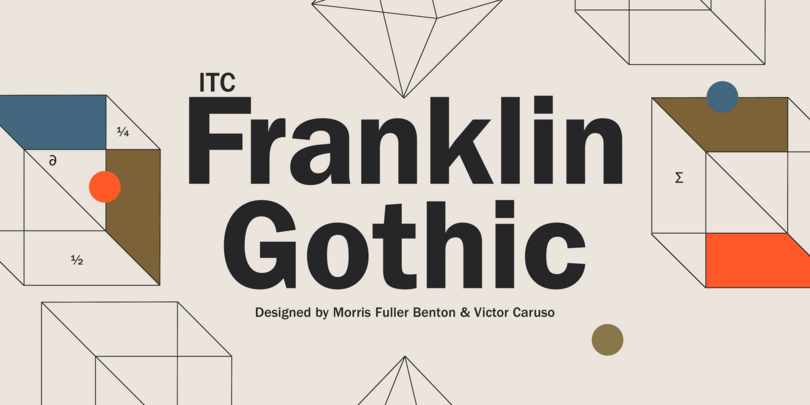 The ITC Franklin Gothic™ family embodies true American grit: it's square-jawed and strong-armed, yet soft-spoken. If Bruce Springsteen were a typeface, he would be ITC Franklin Gothic. The family suite of typefaces is large and adaptable – and is as well-suited to web content and small screens, as it is to billboards and hard copy display ads.
The ITC Franklin Gothic is a reimagining of Franklin Gothic, a design that dates back to 1902. It retains the personality and character of the original typeface, with only a slight increase in x-height and character width to distinguish it from the first version. Although newer typeface families such as Helvetica®, Univers® and Frutiger® have the same basic proportions and attributes as Franklin Gothic, the similarity ends there. ITC Franklin Gothic retains all the strength and vitality typical of early American sans serif typefaces.
ITC Lubalin Graph®
Help define a generation.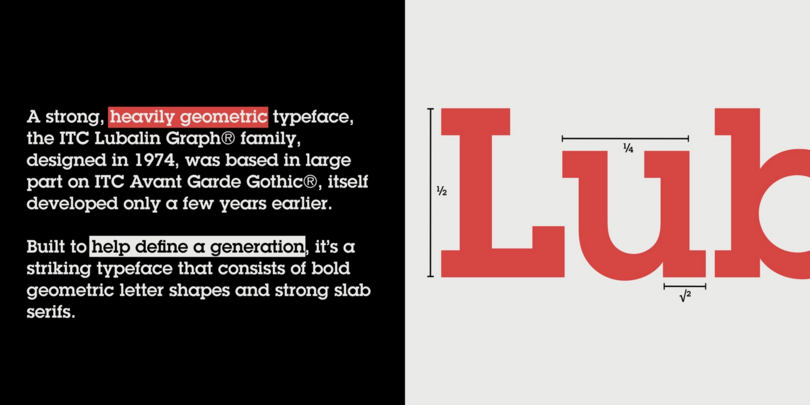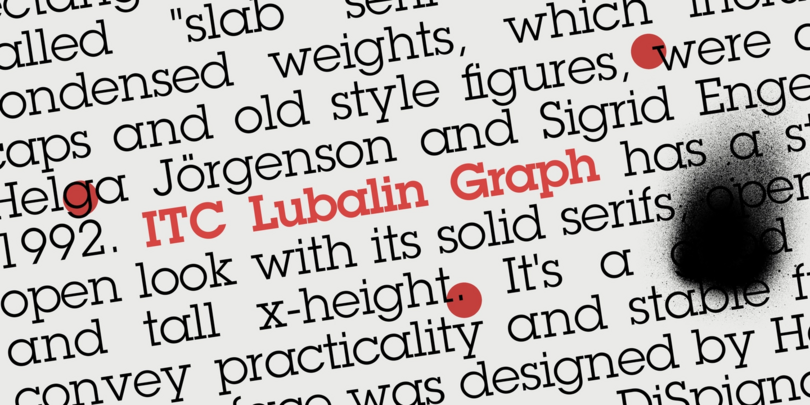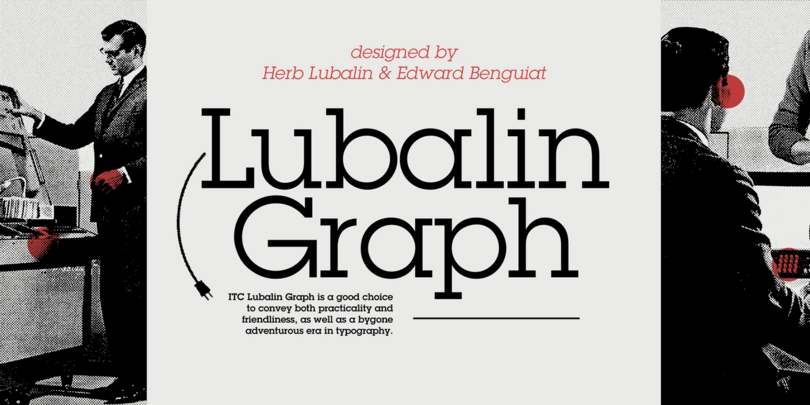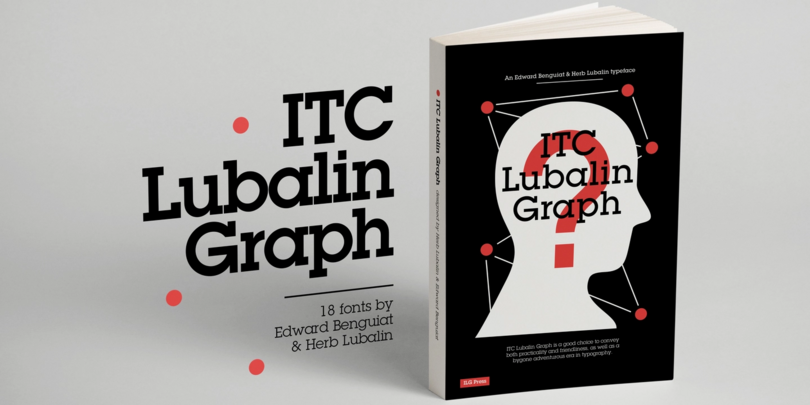 ITC Lubalin Graph® was initially designed by Herb Lubalin and drawn to fit the requirements of typographic reproduction by Tony DiSpigna and Joe Sundwall in 1974. Its underlying forms are those of Lubalin's previously released ITC Avant Garde Gothic, but its shapes were modified to accommodate large slab serifs. Its condensed weights, which include small caps and oldstyle figures, were later additions by Helga Jörgenson and Sigrid Engelmann in 1992. The family, with its generous x-height and overall tight fit has come to represent the typographic style of American graphic design in the 1970s. The typeface is at home when paired with mid-century modern design and spare sanses or more traditional text faces from the period. ITC Lubalin Graph covers four weights in its condensed width from Book to Bold, and five weights in its normal width.
Linotype Didot™
Classic and elegant.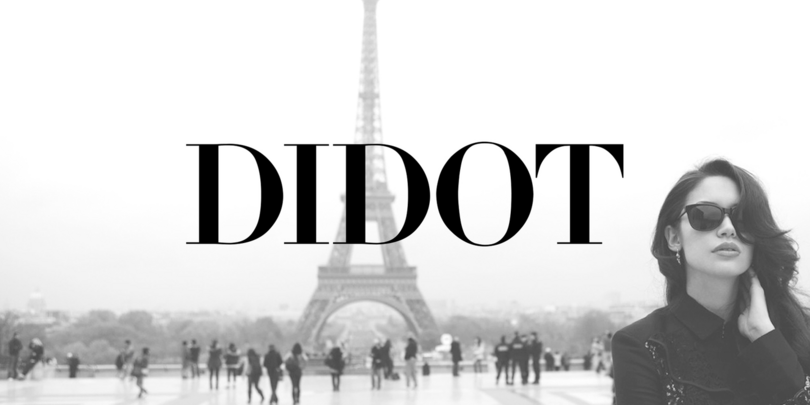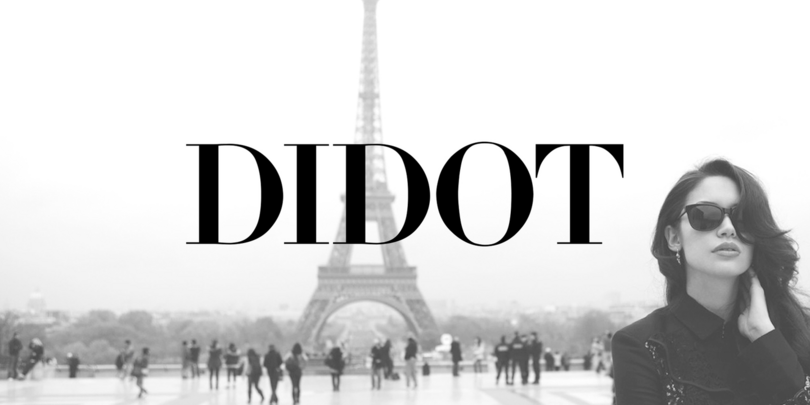 The Didot family were active as designers for about 100 years in the 18th and 19th centuries. They were printers, publishers, typeface designers, inventors and intellectuals. Around 1800 the Didot family owned the most important print shop and font foundry in France. Pierre Didot, the printer, published a document with the typefaces of his brother, Firmin Didot, the typeface designer. The strong clear forms of this alphabet display objective, rational characteristics and are representative of the time and philosophy of the Enlightenment. Adrian Frutiger's Didot is a sensitive interpretation of the French Modern Face Didot. Another model for this design is the Henriade, an historical printing of the original Didot from 1818. The font Didot gives text a classic and elegant feel.
Neo Sans®
Technologically advanced typeface.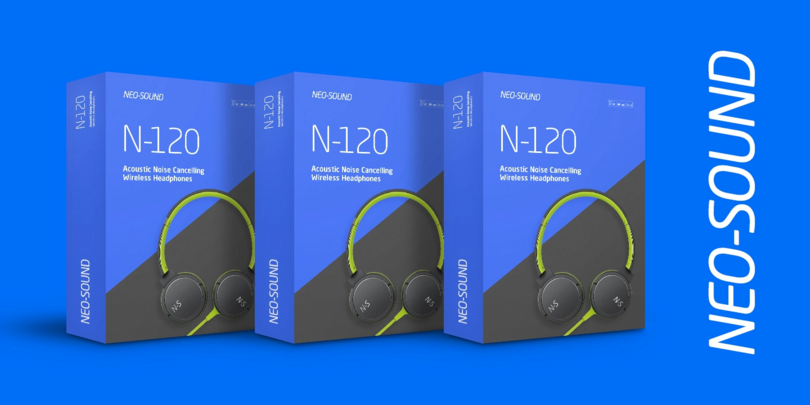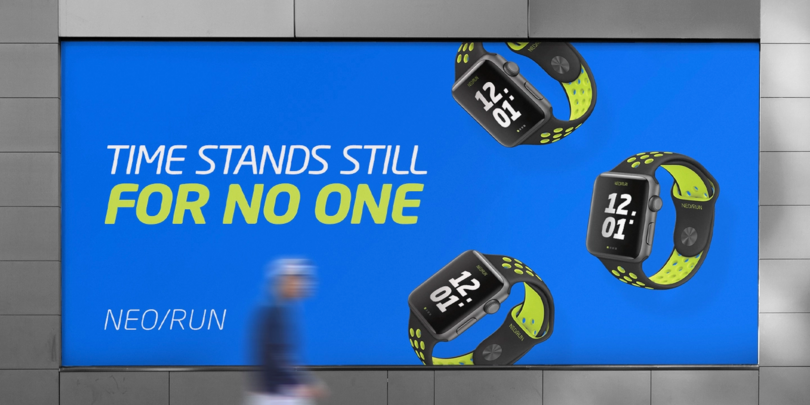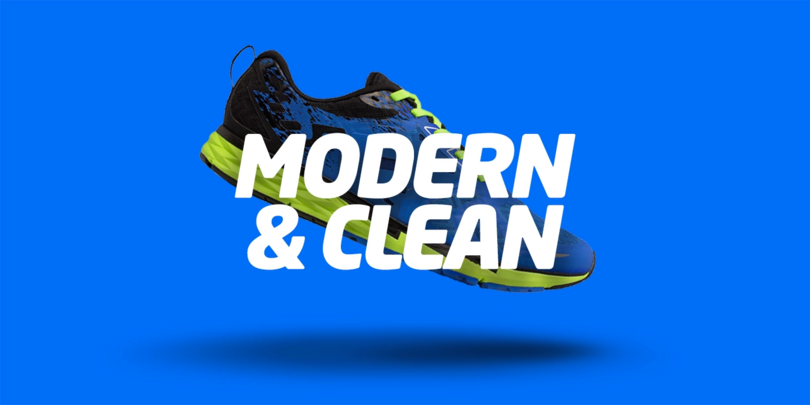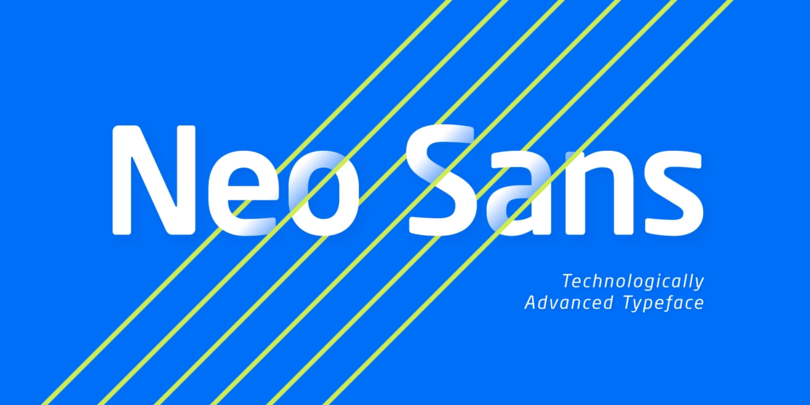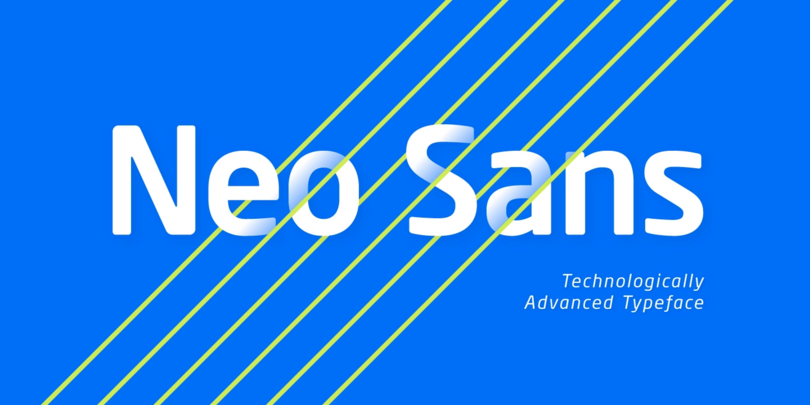 Designer Sebastian Lester describes his Neo Sans type collection as "legible without being neutral, nuanced without being fussy, and expressive without being distracting." Featuring rounded, square sans letterforms, the Neo Sans family is available in six weights, ranging from light to ultra, with companion italics. Its forward-looking personality makes it an excellent choice for branding projects, as well as for editorial or publication design.
Pair the Neo Sans collection with a serif design for interesting typographic contrast; for more direct continuity, consider the typeface's sister design—the Neo Tech family also from Lester, available in six weights with matching italics.
Neue Frutiger
Harmoniously enhanced.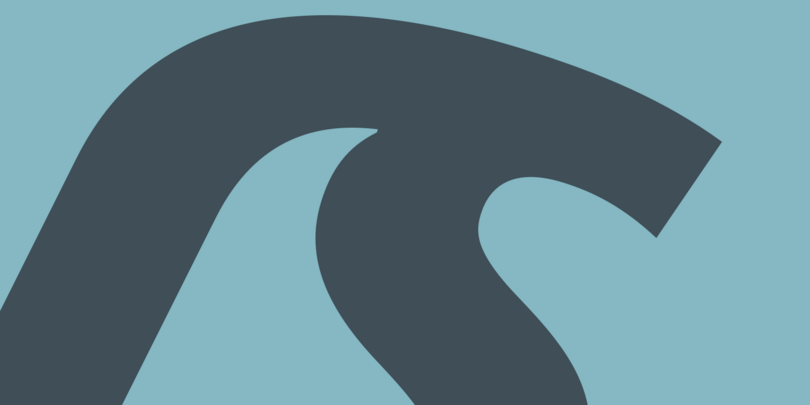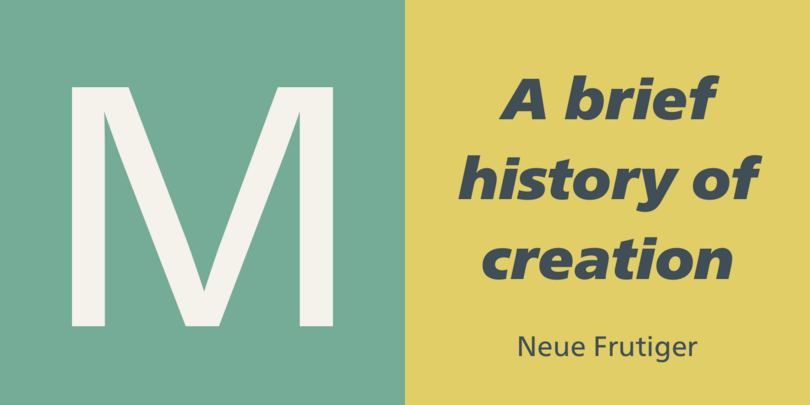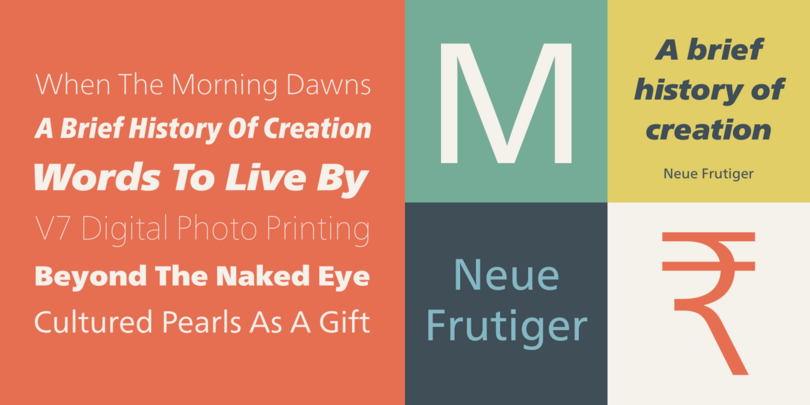 The original Frutiger typeface was designed in the early 1970s by Adrian Frutiger and his studio for the way finding system of the Roissy Charles de Gaulle airport in Paris. Soon after the airport was opened, a huge demand for the typeface arose from companies wanting to employ it in other signage systems, as well as in printed matter. The Frutiger typeface came out as part of the Linotype library in 1977. Epitomizing functionality and clarity both in signage and as a bread-and-butter typeface in print, Frutiger became a modern classic.
Neue Frutiger® is the 2009 version of the Frutiger typeface family. It was revised and improved by Akira Kobayashi in close collaboration with Adrian Frutiger.
Neue Haas Unica
Typographic natural selection.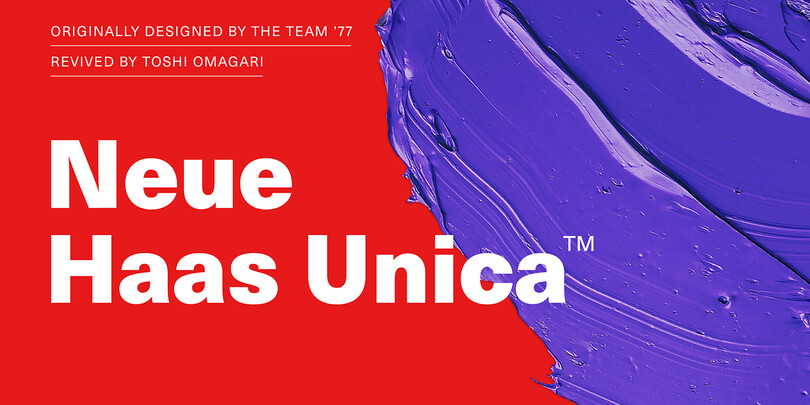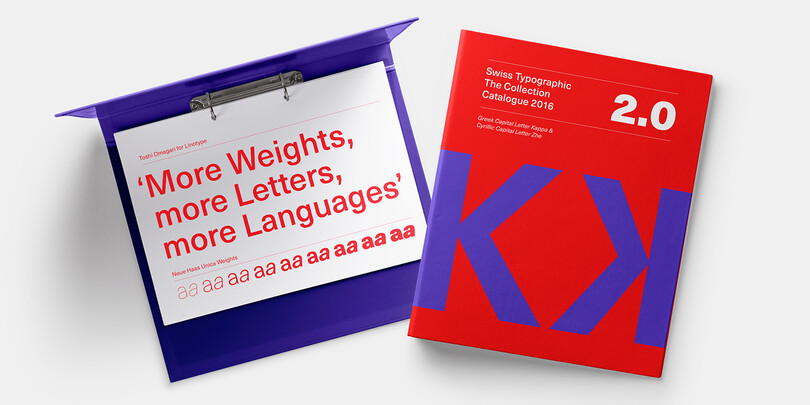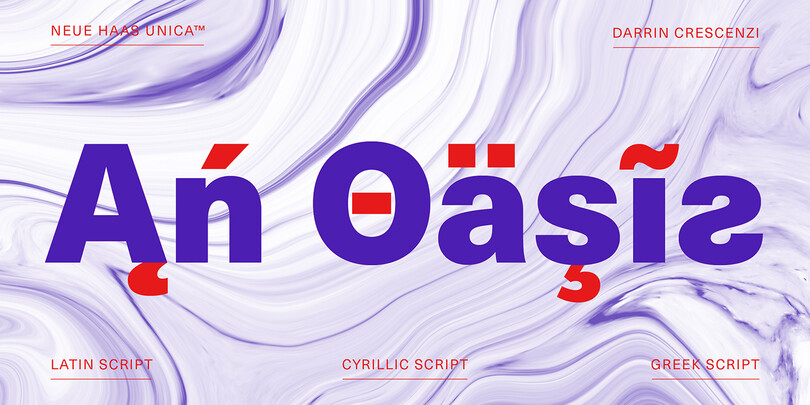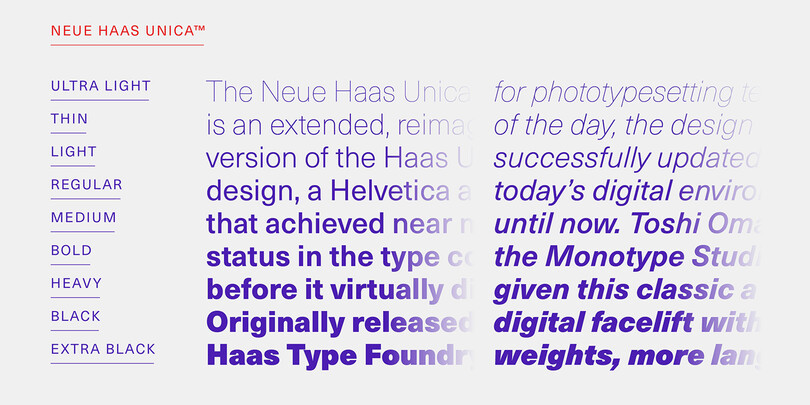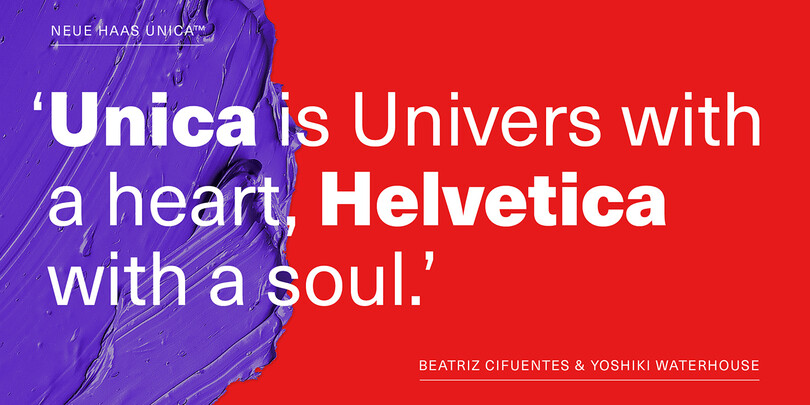 The Neue Haas Unica™ family is an extended, reimagined version of the Haas Unica® design, a Helvetica® alternative that achieved near mythical status in the type community before it virtually disappeared. Originally released in 1980 by the Haas Type Foundry, the design was never successfully updated for today's digital environments – until now.
Neue Helvetica®
A classic.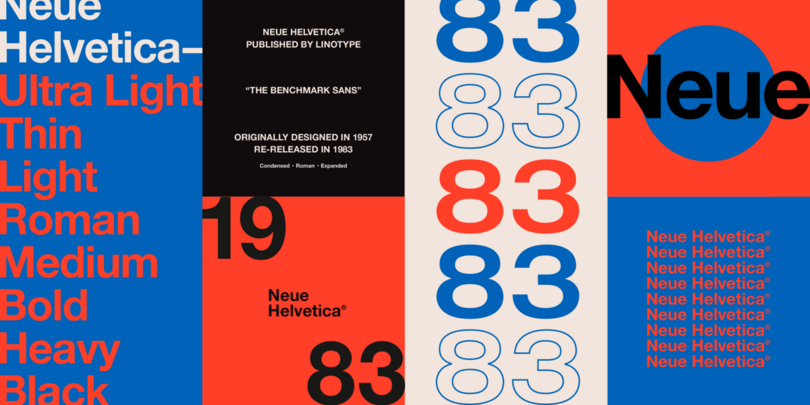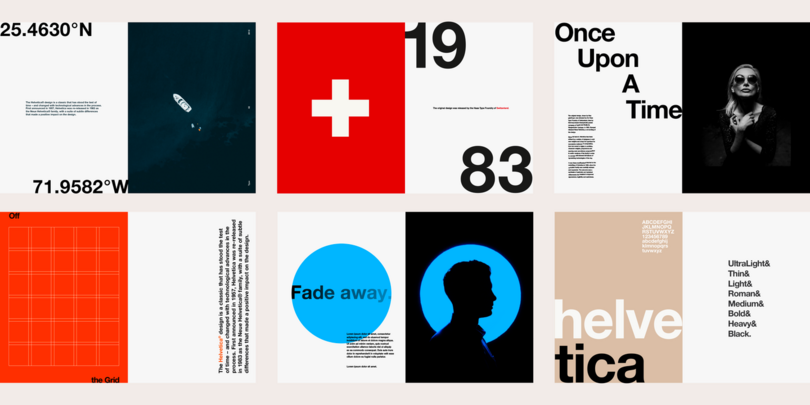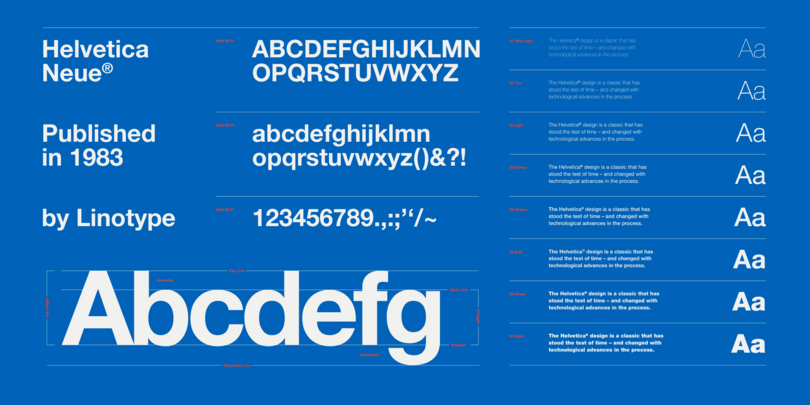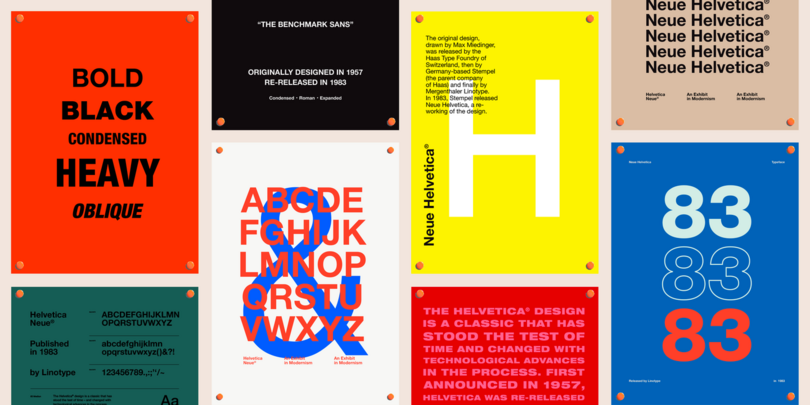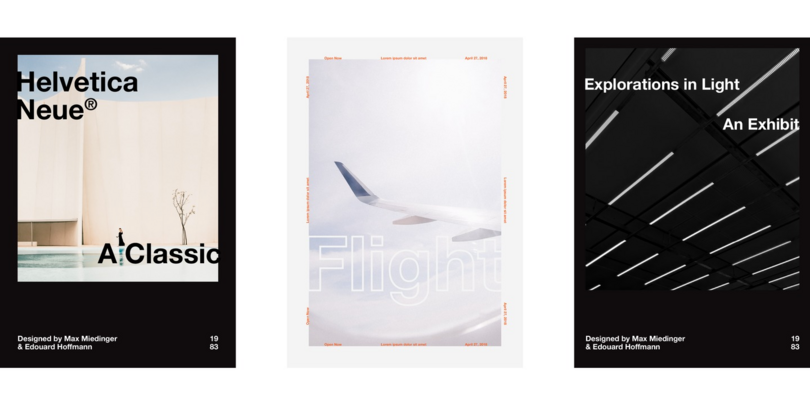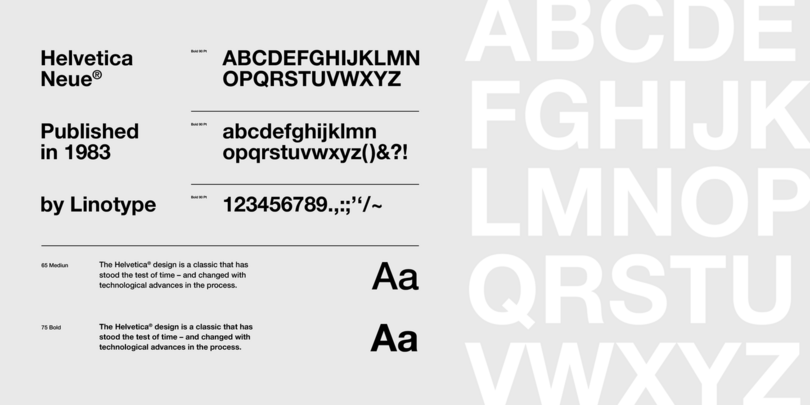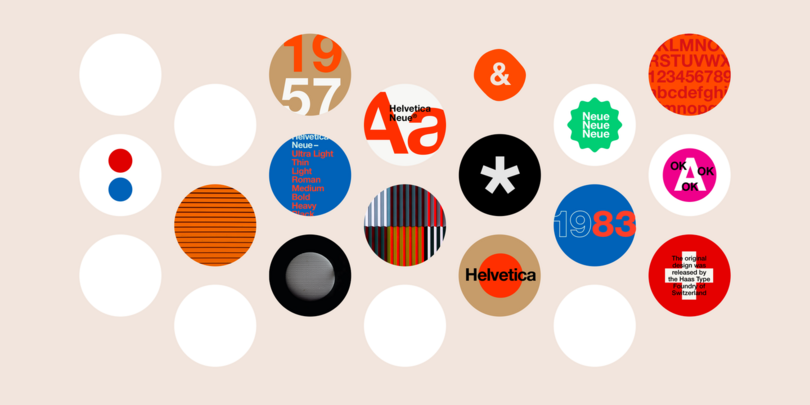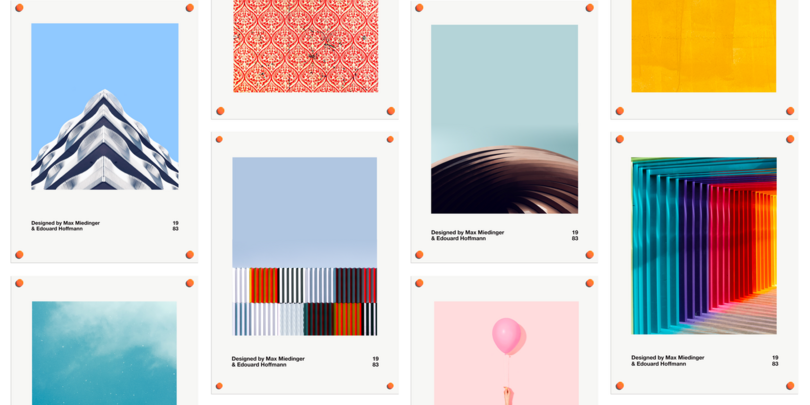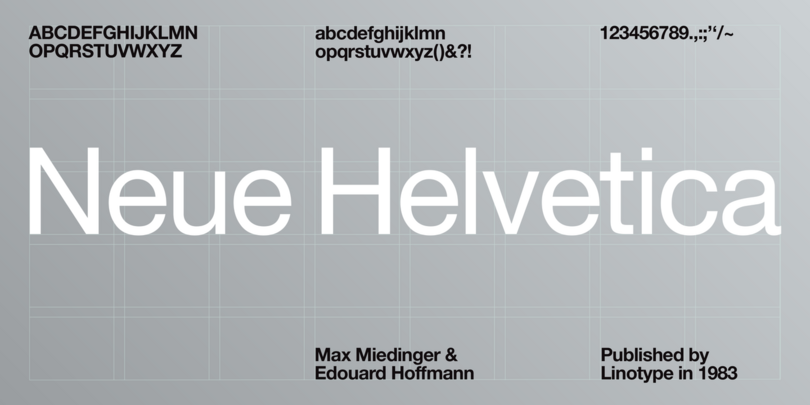 This typeface, designed by Max Miedinger and other project members at the Haas'sche Schriftgiesserei, has become one of the most famous and popular typefaces in the world, thanks to the marketing strategy of Stempel and Linotype. It forms an integral part of many printers and operating systems. The original letterforms of Helvetica had to be modified for the Linotype system. Over the years, Helvetica was expanded to include many different weights, but these were not coordinated with each other.
In 1983, D. Stempel AG redesigned and digitized the "Neue Helvetica" typeface for Linotype and made it a self-contained font family. Today, this family consists of 51 different font weights.
Sabon®
Serene and classical.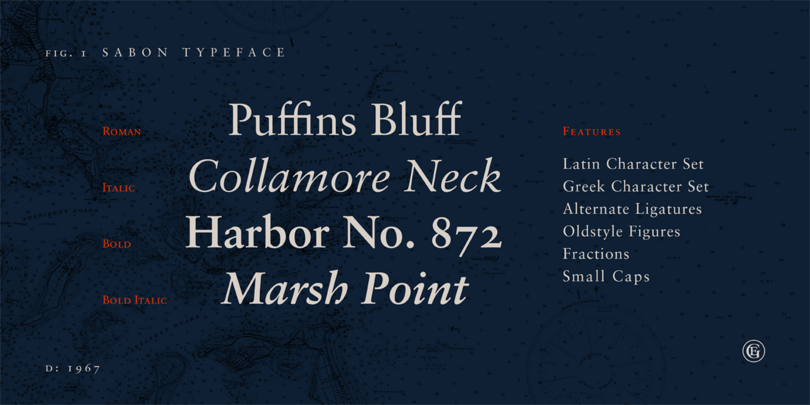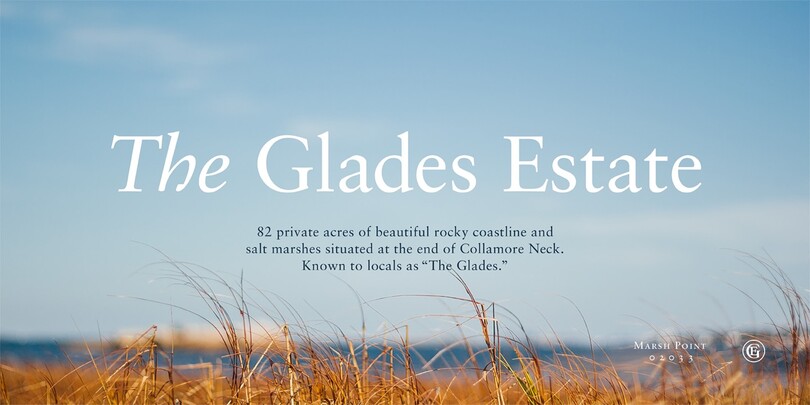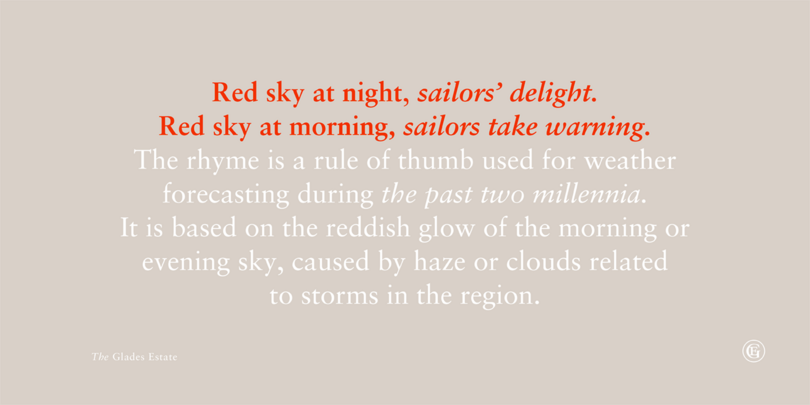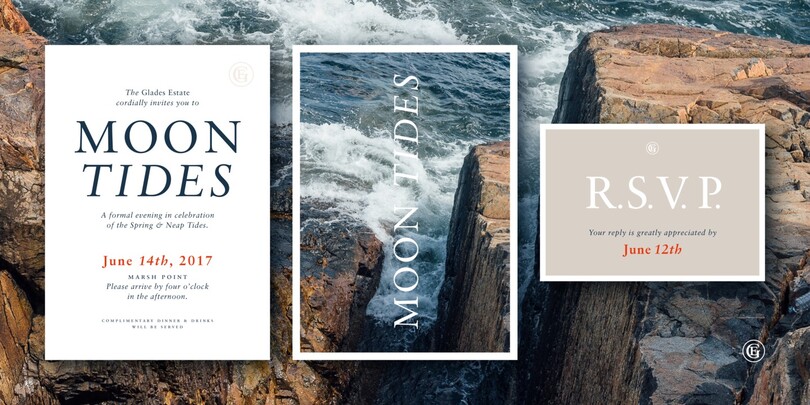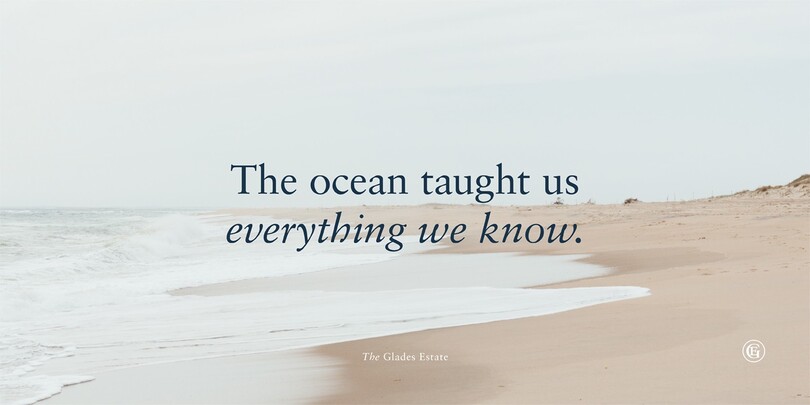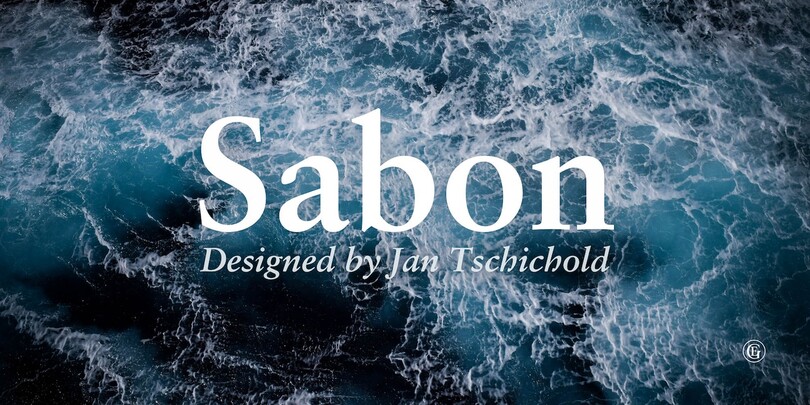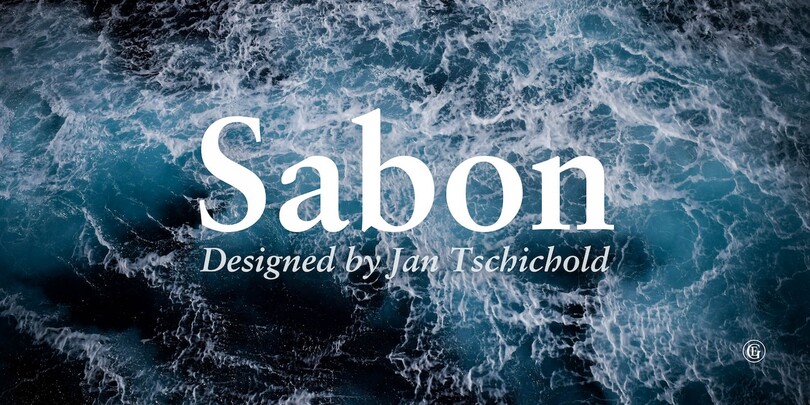 In the early 1960s, the German Master Printers' Association requested that a new typeface be designed and produced in identical form on both Linotype and Monotype machines so that text and technical composition would match. Walter Cunz at Stempel responded by commissioning Jan Tschichold to design a new version of Claude Garamond's serene and classical Roman. Its bold, and particularly its italic styles are limited by the requirements of Linotype casting machines, forcing the character widths of a given letter to match between styles, giving the italic its characteristic narrow f. The family's name is taken from Jacques Sabon, who introduced Garamond's Romans to Frankfurt. Sabon has long been a favorite of typographers for setting book text, due to its smooth texture, and in large part because Tschichold's book typography remains world famous.