Helvetica Goes Variable by Monotype is Named a Finalist in Fast Company's 2022 Innovation by Design Awards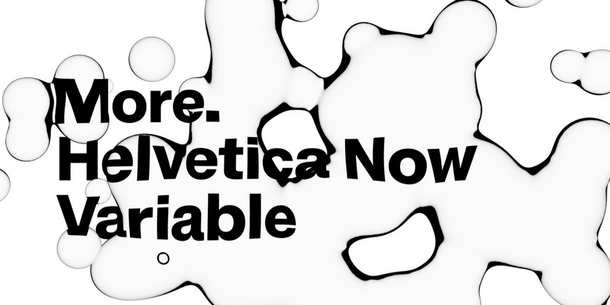 Helvetica Goes Variable by Monotype is Named a Finalist in Fast Company's 2022 Innovation by Design Awards
Celebrating more than a decade of Innovation by Design, the Fast Company 2022 honorees include projects, products, and services from Nike, Verizon, Microsoft, and others.
NEW YORK CITY, September 15, 2022 – Helvetica Goes Variable was honored in Fast Company's Innovation by Design Awards for 2022 in the Graphic Design category.
The Innovation by Design Awards, which can be found in the October 2022 issue of Fast Company, honor the designers and businesses solving the most crucial problems of today and anticipating the pressing issues of tomorrow. The competition, now in its 11th year, features a range of blue-chip companies, emerging startups, and hungry young talents. It is one of the most sought-after design awards in the industry.
The judges include renowned designers from a variety of disciplines, business leaders from some of the most innovative companies in the world, and Fast Company's own writers and editors. Entries are judged on the key ingredients of innovation: functionality, originality, beauty, sustainability, user insight, cultural impact, and business impact.
Learn more about Helvetica Goes Variable here.
See the full list of Fast Company's 2022 Innovation by Design Award honorees here.