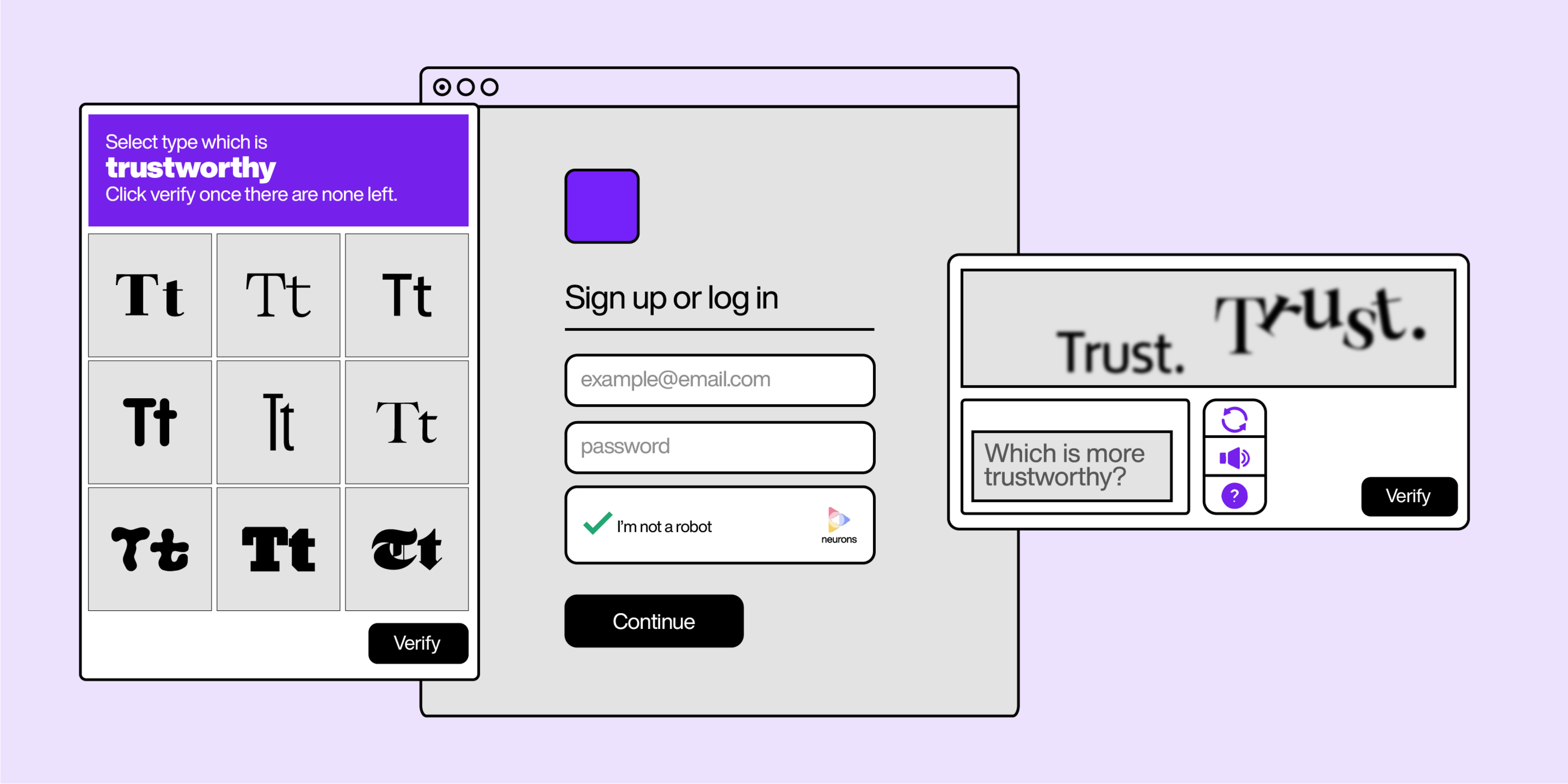 December 5, 2023 - 2PM EST, 2PM GMT

1 hr.
Exploring typography's emotional influence: A global look.
In the world of design and marketing, every detail matters. Color, messaging, and layout are all essential, but did you know typeface choice alone can boost positive consumer response by up to 13%?  
Since 2021, we have been studying the emotional power of typefaces, and how they can influence perceptions and even shape brand identities. In this webinar, we'll delve into the science and cultural contexts behind why certain typefaces resonate, the nuances across certain regions and languages, and how you can bring it all together to better leverage type in your work. 
Join us to learn: 
How to harness the emotional influence of typographic attributes.   

Linguistic and cultural considerations for different regions and their impact on type choices.   

Strategies for design and branding that align seamlessly with the emotional tone and project brief requirements.  
You"ll hear from:

Terrance Weinzierl
Creative Type Director
Monotype
Terrance Weinzierl, a Creative Type Director at Monotype, has been designing type since 2008. His work for Domino's, PBS, and SAP is notable, along with his contributions to larger works like Microsoft Segoe and Google's Open Sans. He has a number of library typefaces as well such as Kairos Sans, Monarda, and the latest, Tellumo. His fonts have been used in video games, food packaging, retail signage, professional sports teams and even automobiles.

Phil Garnham
Executive Creative Director
Monotype
Phil is an Executive Creative Director with many years of experience in the design and engineering of fonts for global brands. Working closely with creative teams and global clients he has created typefaces for O2 Telefónica, UEFA, Duolingo, Colgate, Jaguar and many more. Phil is co-author of the Monotype trends report, speaker at Brand Talks events and a frequent host on our podcast, Creative Characters.

Sara Soskolne
Creative Type Director
Monotype
Sara is a Creative Type Director who came to Monotype from Hoefler&Co, where she played a part in nearly every H&Co typeface after her arrival there in 2005, including as the lead designer of Quarto, Ringside, and Decimal. She has seen her work used by cultural institutions, international brands, and presidents, and has also varyingly moonlighted as an instructor, researcher, and speaker in and around the world of type.