eBook: 5 ways to take the hassle out of asset licensing.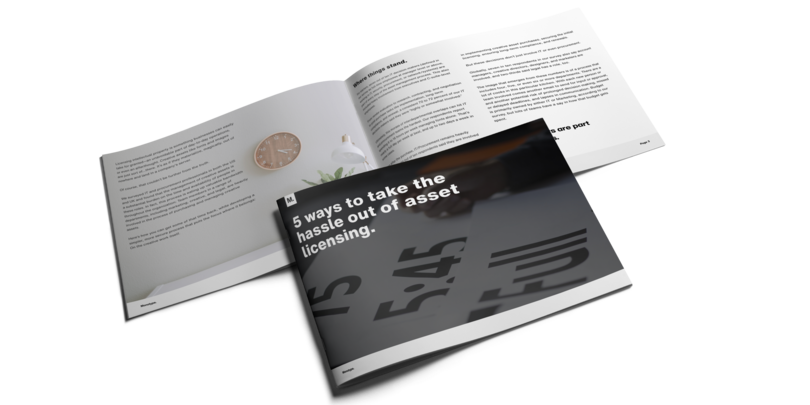 Licensing creative assets is something we often take for granted— sometimes it seems like fonts, images, and other branding elements just magically appear.  But according to a recent IT and procurement survey, the truth is that managing these assets is a substantial drain on resources for many organizations. 
In this eBook, we'll discuss how you can relieve some of that burden, while developing a simple, more secure process that puts the focus where it belongs: on the creative work itself.
You'll discover:
The role of cost, compatibility and compliance in asset management

How to stay connected to the creative goals during the licensing process

Guidelines to help you structure an approach that mitigates risk and inefficiencies