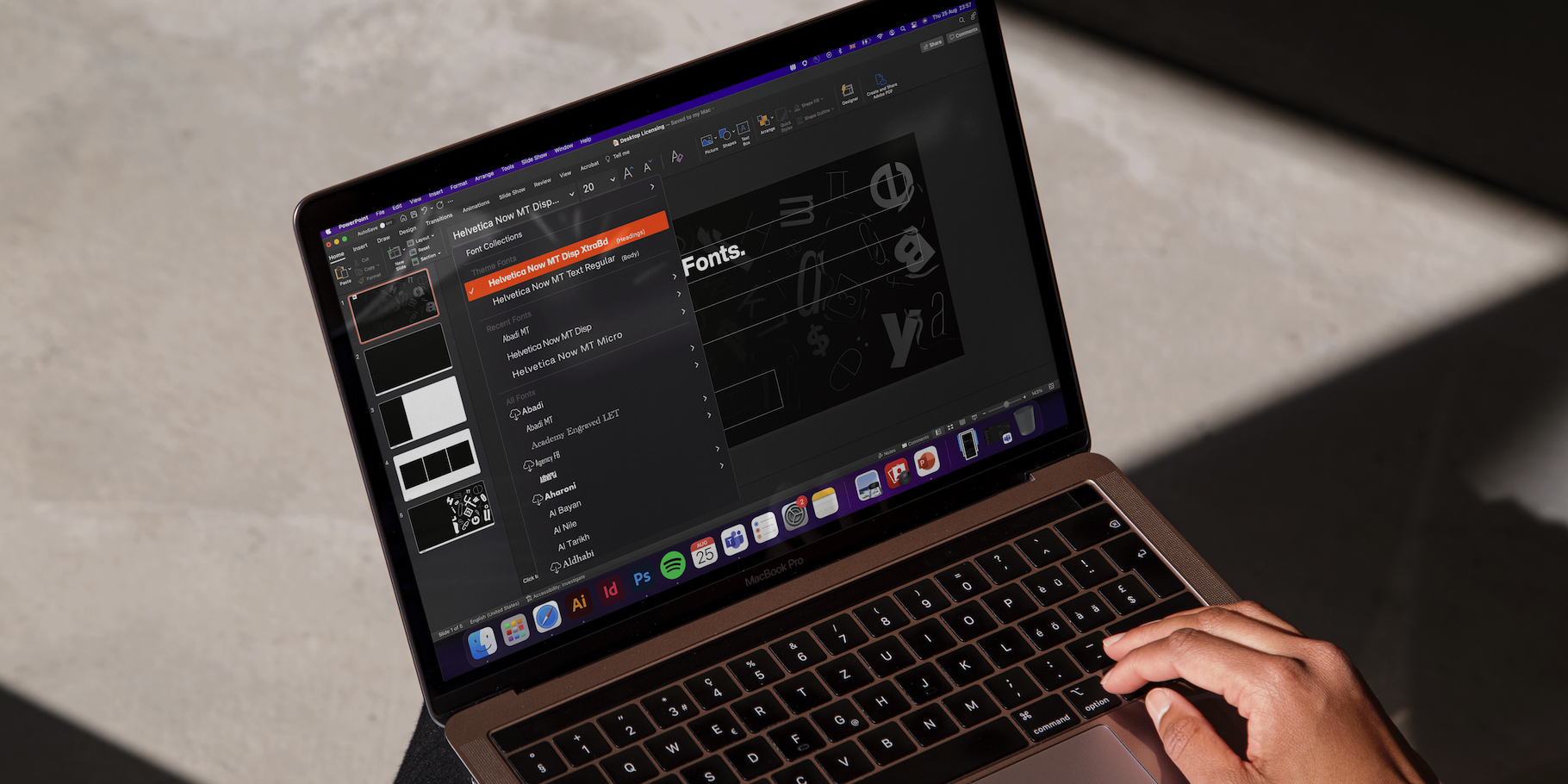 What can brand fonts provide your team?  
Brand Consistency  
Empower employees to create on-brand material  
Creative Productivity  
Encourage collaboration with cloud-based font tools  
Font Accessibility   
Easy font access for all employees across large organizations, no matter where they live and work  
License Compliance  
Eliminate the worry of counting individual desktop licenses by covering your entire organization and affiliates working on your behalf  
Get company desktop rights for your organization.
Our expanded desktop rights are available through Monotype Fonts, our complete font subscription, which brings together font prototyping, management, and licensing.    
Covering all employees, as well as affiliates working on behalf of the organization, the license is priced per year and per number of production fonts, scaling based on the total number of employees within an organization.   
To view packages that might align with your brand's needs, visit our website or fill out the form below to learn more.