Reflections on Vicarious Joy and Change in the Type Industry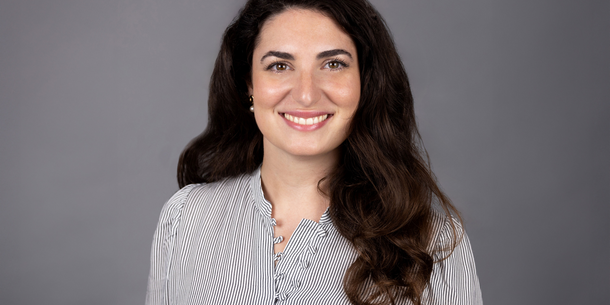 Reflections on Vicarious Joy and Change in the Type Industry

Mary Catherine Pflug, Director of Partner Product & Operations   
Isn't it strange how the things we work on every day can become so familiar that we almost take them for granted? As Monotype's Director of Partner Product and Operations and a former graphic and type designer, I spend a lot of time working with and getting to know type designers. 
Recently, I had the chance to attend Adobe Max, where I spent three days with Monotype colleagues who had their hands full running hundreds of demos of our subscription platform, Monotype Fonts. 
You never know what you'll get when demoing a product, but I was thrilled to see people's eyes light up as they filtered by width and weight, played with variable axes in real-time, and drilled down into advanced typography features. Our AI-driven tools like WhatTheFont, the Font Pairing Generator piqued their curiosity and inspired new ideas. 
The experience of watching demo after demo gave me a chance to look at the platform I work on every day with fresh eyes. I realized I had become so familiar with Monotype Fonts that I have taken it for granted. But for attendees? It sparked joy, and that reignited my appreciation all over again. 
Typically, I get this "vicarious joy" when working with one of Monotype's more than 4,700 foundry partners around the world who form the heart of our type library. I celebrate when a major brand uses one of their fonts or they have an unexpected hit font release. Ultimately, I feel a real sense of responsibility to help our independent foundries and type designers grow.  
Our goal is to enable a flourishing type industry where talented independent type designers can not only make a living through recurring royalties while pursuing their passion for type, but thrive in this competitive industry. I talk with foundries and independent type designers every day. I ask about their current projects, challenges, successes, and worries. And we all feel it—change is in the air.  
The type industry as we know it is changing because the end users of type, such as creatives, designers, brands, and enterprises, need to access type in new ways to encourage creative collaboration with partners and vendors while simplifying licensing and minimizing risk of noncompliance. The days of purchasing fonts a-la-carte online using perpetual licenses are becoming as dated as buying music rather than streaming it! 
It's hard to think about an industry that hasn't gone through this shift. We stream movies at home instead of driving to the video store. We subscribe to software rather than purchase it to download. Everyone from freelance designers to agencies and in-house brand teams have pivoted their workflows and budgets to the new subscription-based service economy that we live and work in. Embracing this change as an industry will allow foundries to generate more predictable, recurring income, adding to the type industry's health, while allowing it to evolve and grow.   
Over my seven years at Monotype, I've seen many partner foundries grow. Designers who started creating type in their spare time or as a passion project, have developed into remarkably successful foundries, thriving businesses whose fonts are used by the thousands of brands who are customers of Monotype Fonts, accessing the largest and most valuable collection of type globally that helps these brands reach, engage, and influence millions of people. 
This change is a driving force behind the development of Monotype Fonts. It also transformed our new Foundry Program at Monotype, which is focused on offering new ways for type designers to earn a durable, recurring revenue stream from their libraries and run their businesses in this changing world.  
Navigating change is not easy, and it takes time. But we should not be afraid. The future of type is bright. And, most importantly, the vicarious joy of type is real, ever-present, and growing. 
 
 
More on the Monotype Foundry program here  
 
About Monotype   
Monotype helps create brands that matter with type, technology, and expertise. The company partners with leading foundries to deliver the broadest inventory of high-quality typefaces in the world.   
Follow Monotype on Twitter, Instagram and LinkedIn.  
 
Monotype is a trademark of Monotype Imaging Inc. registered in the U.S. Patent and Trademark Office and may be registered in certain other jurisdictions. All other trademarks are the property of their respective owners.