Monotype Appoints Creative Type Director Sina Otto for the DACH Market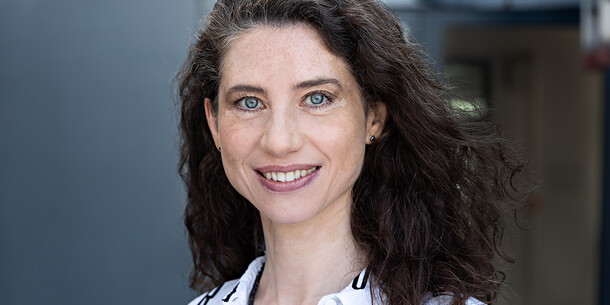 Monotype Appoints Creative Type Director Sina Otto for the DACH Market
Monotype, a leading provider of typefaces and technology, has announced the appointment of Sina Otto as Creative Type Director based in Berlin Germany.  

BERLIN, Germany, October 3rd, 2023. – Type and technology specialist Monotype has announced the appointment of Creative Type Director Sina Otto.  Sina will join Monotype's European team based in Berlin and reporting to Emilios Theofanous, Creative Type Director and European Studio Manager for Monotype.  Sina's role will include the development of customized fonts and font modifications for brands and agencies in the DACH region. 
Sina Otto is a member of the Art Directors Club (ADC) and boasts an impressive career as a freelancer. Over the past 14 years, she has served as a freelance art director for various agencies and in-house for companies in Germany, Switzerland, Italy, and England, including UDG, Axel Springer AG, DIE ZEIT, myToys, Proximity, and the Anti-Discrimination Network Berlin (ADNB). Throughout her career Sina has always had a particular passion for typography and her portfolio showcases a wide spectrum of work, ranging from attention-grabbing branding to design strategies and final artwork.  
Otto has received training as a media designer and holds a diploma in communication design from FH Mainz. She regularly attends lectures on type design by Lucas de Groot at FH Potsdam, and she taught project-oriented design (corporate identity/design) at the design akademie Berlin (now SRH Berlin School of Design and Communication). Through years of experience and extensive travel, she has established a broad network comprising programmers, copywriters, photographers, type designers, illustrators, and other designers. 
Emilios Theofanous highly values Sina Otto's versatile experience: "Sina's talent and eye for type design are unmistakable. We are delighted to welcome her to the Monotype Studio and we know that her extensive expertise and passion for typography will enrich our team and provide innovative and creative solutions to our customers." 
About Monotype   
Monotype creates brands that matter with type, technology, and expertise. The company partners with leading foundries to deliver the broadest inventory of high-quality typefaces in the world for our customers. Monotype Fonts is the leading font management platform in the industry and combines the world's largest collection of award-winning type, the expertise of the most sought-after foundries and type designers and trusted and secure font management — all under a single agreement.  
Further information is available at www.monotype.com.   
Follow Monotype on Twitter, Instagram and LinkedIn. 
Press Contacts  
Charlotte Simcock  
Corporate Communications & PR for Monotype - Global  
[email protected]  
Tanja Koschade    
Koschade PR for Monotype - Germany    
[email protected]