Monotype Appoints Creative Type Director to Lead Growth in the French Market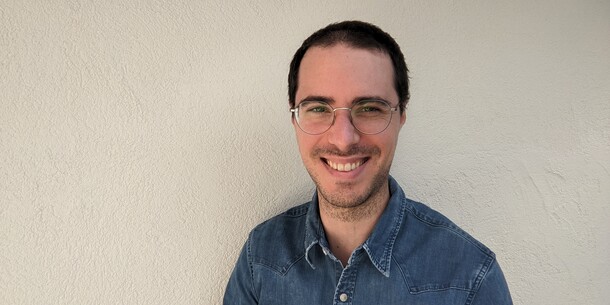 Monotype Appoints Creative Type Director to Lead Growth in the French Market
Paris, 15th November 2022 – Monotype, one of the world's leading font and technology specialists, has announced the appointment of Damien Collot as their Creative Type Director in France. He joins a growing team that is focused on the French market through collaboration with foundries, agencies and brands.
Damien has spent the last decade directing type projects and working with leading agencies such as Interbrand, FutureBrand, Leo Burnett and Red Bee on some of the world's most iconic brands and rebrands.
Prior to Monotype, he worked at font foundry Dalton Maag in London, where his role progressed from Type Designer to Head of Font Development, leading a team of thirty type designers and font engineers. 
His experience spans calligraphy, type design, font engineering and screen optimization and throughout his career, he has shared his knowledge and expertise at leading universities including ECV Creative School and Community and ESAD d'Amiens in France and the Plymouth School of Art and Design in the UK.
Damien Collot, Monotype France's Creative Director said, "France is an established global design hub with a vibrant type community and so this new role represents a particularly exciting challenge. I'm looking forward to working with the talented Monotype team to bring innovative type solutions to the French design scene that help bring to life engaging and distinctive brands."
Amandine Dugas, Team Lead in France for Monotype, "We are delighted to announce Damien as our first ever Creative Type Director for France. Monotype's French team has an increasing role in France's design community, working with customers including Orange, Renault and SNCF. With this latest appointment, we're bringing onboard  Damien's wealth of experience and passion for font development together with his deep appreciation of France's unique design and visual culture."
Monotype has a team of 15 dedicated professionals focused on the French market - empowering creative minds to build and express authentic brands through design, technology and expertise. Monotype  works with leading French type designers and foundries to support our clients and agencies in the market.
About Monotype
Monotype creates brands that matter with type, technology, and expertise. The company partners with leading foundries to deliver the broadest inventory of high-quality typefaces in the world. Further information is available at www.monotype.com.  
Follow Monotype on Twitter, Instagram and LinkedIn.
Monotype is a trademark of Monotype Imaging Inc. registered in the U.S. Patent and Trademark Office and may be registered in certain other jurisdictions. All other trademarks are the property of their respective owners.
©2021 Monotype Imaging Holdings Inc. All rights reserved.
Public Relations & Media Contacts:
Harry Green
ThoughtLDR – FR
+33 (0)6 6070 3821
Monotype Global
Charlotte Simcock
Global Public Relations, Monotype