Business Update: Monotype Announces Changes to Direct Commerce Sales Platforms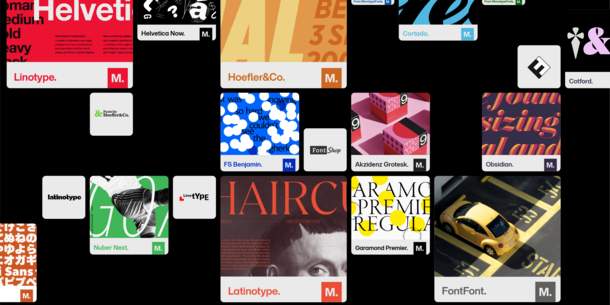 Business Update: Monotype Announces Changes to Direct Commerce Sales Platforms
Monotype announces plan to consolidate its direct commerce sales platforms around its flagship e-commerce site MyFonts.com  

Monotype's e-commerce sales platforms Linotype, FontShop, and Fonts.com will be phased out over the next year and customers will be transitioned to MyFonts.com 

The legacy of the historic foundries on these sites will continue to be preserved and celebrated  
 
Woburn, Mass., August 30th - Monotype, a leading provider of typefaces and type technology, has announced upcoming changes to its direct e-commerce sales platforms –retiring the Linotype, Fontshop, and Fonts.com sales platforms over the next year. Monotype will focus on delivering a best-in-class service through its flagship e-commerce site MyFonts.com.  This decision reflects Monotype's commitment to deliver a seamless and innovative type experience to its customers and partners.  
Aisra Shervani, Vice President for Digital Commerce at Monotype said "Customers need an e-commerce experience that offers expertise, discovery, and an unmatched search function. Some of our legacy platforms, originally built with a more simplified functionality, no longer meet the company's quality standards in providing this level of customer experience. By consolidating in this way, Monotype will be able to focus its engineering, user experience (UX), and digital efforts on further developing its flagship e-commerce platform, MyFonts.com.  
The upgraded MyFonts.com platform will offer a complete multilingual experience, with German, French and Spanish functionality in the coming months. Innovative features will also be introduced to enhance customers' ease and efficiency in discovering and purchasing typefaces from the world's best type foundries." 
 
In the coming year, Monotype will work closely with prominent figures from Linotype, FontShop, and Fonts.com. Together, we will develop a plan to develop and host the stories of these iconic foundries and sites. 
Henning Krause, Sr. Product Manager of Monotype's Libraries said: "As someone who has worked in the type world alongside so many of these iconic designers and foundries including Erik Spiekermann, Akira Kobayashi, and the talented teams of FontShop, Linotype, and URW, I know how important their legacy is to the type community. While the sales platforms are no longer fit-for-purpose, Monotype will continue to provide a home for their type and their foundry stories.  They will always remain a valued and integral part of the rich tapestry of the story of type, inspiring new generations of type designers." 
 
Monotype will provide regular updates on its plans to its customers and partners over the next year. 
More information on the changes here. 
 
About Monotype. 
Monotype creates brands that matter with type, technology, and expertise. The company partners with leading foundries to deliver the broadest inventory of high-quality typefaces in the world for our customers. Monotype Fonts is the leading font management platform in the industry and combines the world's largest collection of award-winning type, the expertise of the most sought-after foundries and type designers and trusted and secure font management — all under a single agreement. 
 
Further information is available at www.monotype.com.  
Follow Monotype on Twitter, Instagram and LinkedIn. 

Press Contacts. 
 
Charlotte Simcock 
Corporate Communications & PR for Monotype – Global 
[email protected] 
Lauren Lovell
ThoughtLDR for Monotype - US  
[email protected] 
Alice Broughton 
ThoughtLDR PR for Monotype - UK    
[email protected]   
Harry Green  
ThoughtLDR for Monotype - France  
[email protected]    
Tanja Koschade   
Koschade PR for Monotype - Germany   
[email protected]