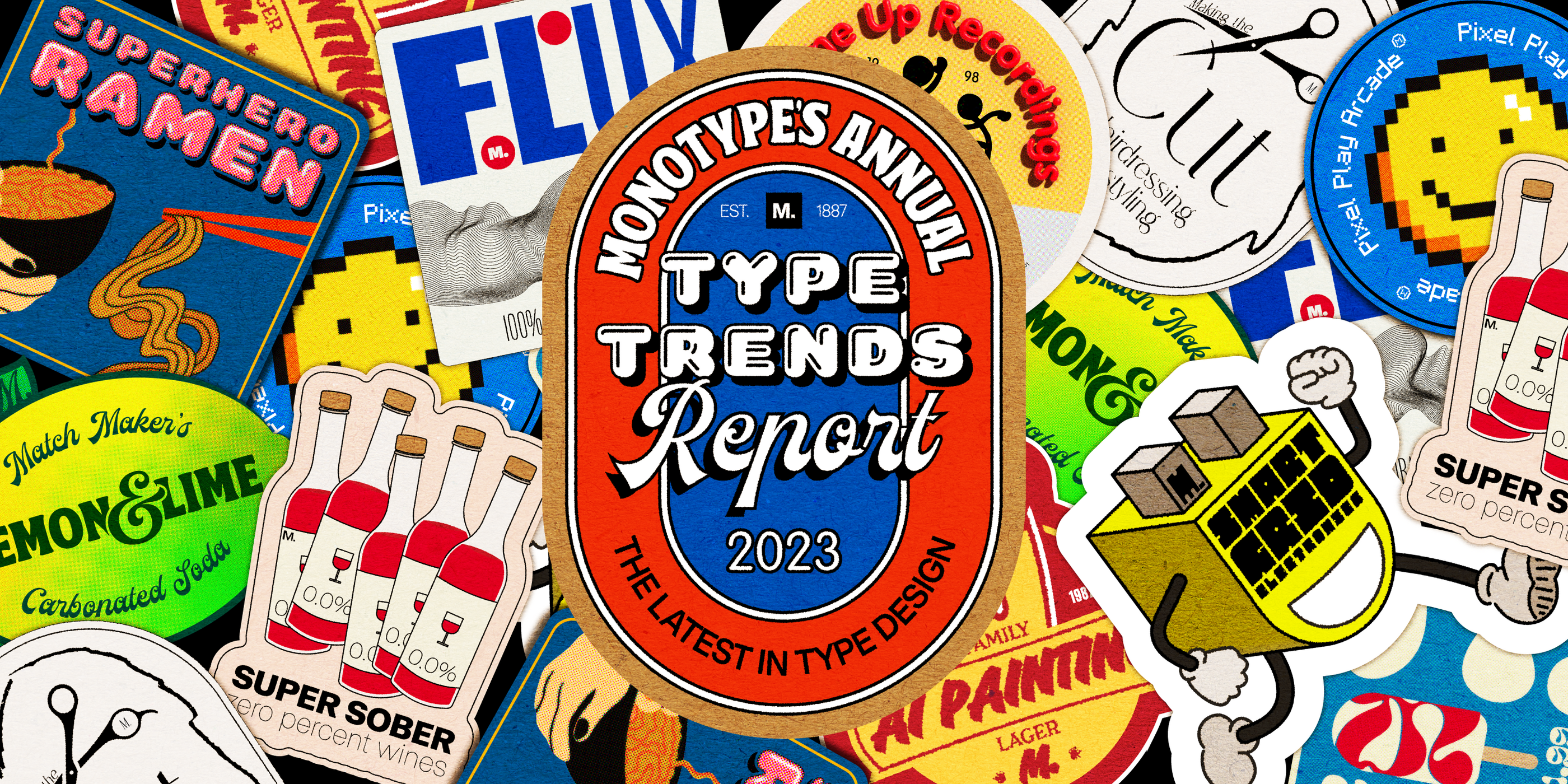 Type Trends 2023 & How To Use Them.
When it comes to trends, timing is everything. Get an "in" on this year's type trends so you can stay ahead of the design curve in 2023.
At this year's virtual event, Monotype Studios Creative Type Directors Emilios Theofanous and Terrance Weinzierl will take you on a typographic journey. 
Gain an in-depth look into emerging patterns

See what's changed since last year (hello, AI) 

Apply these new trends to your designs this year 
Typography shapes the way we see the world—and this is an opportunity to gain a global view of trends and how to apply them.
You'll hear from:

Emilio Theofanous
Creative Type Director.
Monotype.
Born in Cyprus, Monotype Creative Type Director Emilios Theofanous, has a soft spot for quality Greek and multilingual typography. Since joining Monotype, he has worked on multiple custom and Library projects. Prior to joining Monotype, he collaborated with international foundries and contributed to large-scale projects such as Source Serif Greek Italic for Google Fonts and Adobe.

Terrance Weinzierl
Creative Type Director.
Monotype.
As a Creative Type Director in the Monotype Studio, Terrance Weinzierl has been creating and modifying typefaces for the Monotype Library and a wide range of brands since 2008. In addition to working on custom projects for PBS, Microsoft, Google, Barnes & Noble, Domino's and SAP, he designed type for video games, professional sports teams and auto manufacturers.
Type Trends 2023 & How To Use Them.
SE-2-6394
Branding